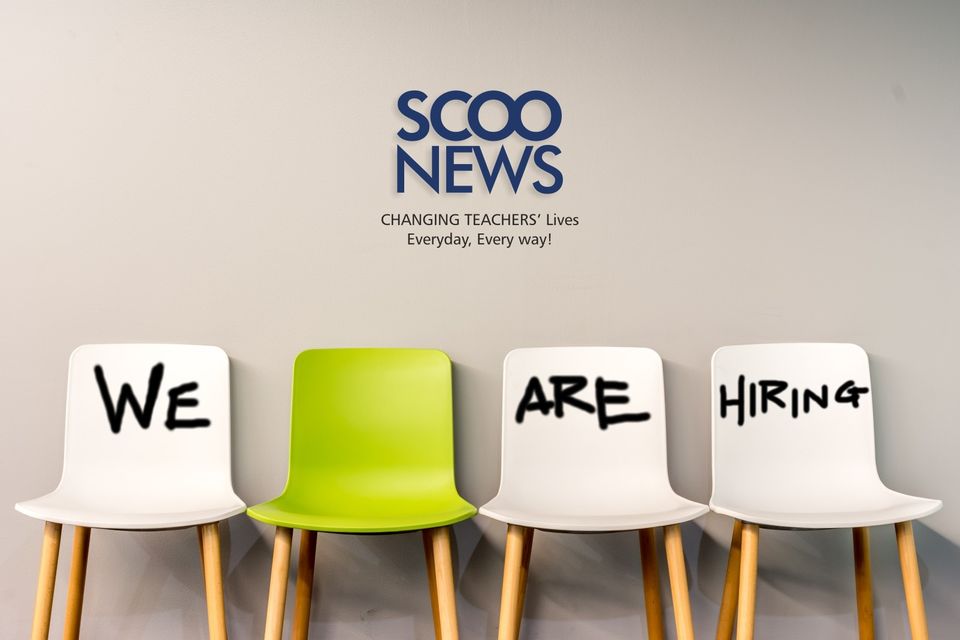 ScooNews, India's premier education media house is on Jetpack Mode! We are hiring for multiple roles at ScooNews for our Jaipur office.
At ScooNews, we believe that an equitable—and excellent—education for all students is possible, only when we empower the teachers.
Looking for Self-starters who know the value of hustle and hard work and are ready to bring their Enthusiasm, Intellect & Sense of Humour along.
All openings are on a full-time basis and for our Jaipur office unless mentioned.
To learn about the freelance and contractual employment opportunities, please write to us at [email protected].
ScooNews is an equal opportunity employer and does not discriminate against any employee or applicant for employment because of race, skin color, ethnicity, religion, gender, sexual orientation, national origin, disability, age, marital status, military status, pregnancy, or parenthood.
We are committed to maintaining a diverse and multicultural working environment.