Beyond the Classroom: The Power of Outdoor Education
Outdoor Learning can help to bring many school subjects alive.

In the country known for 'Gurukul' where the 'Guru' used to train the 'Shishya' outdoors, Outdoor Education is not new. Outdoor Education is a term with much relevance in times of Experiential and Competency-based Learning. It provides a first-hand experience that lasts a lifetime, broadens horizons, and stimulates new interests.
'Tell me and I will forget, teach me and I will remember, involve me and I will learn' rightly said by Benjamin Franklin. With the rapidly developing newer tools and techniques to stimulate the child's brain, the importance of Outdoor Education cannot be undermined.
Outdoor Education is a type of Experiential Education that focuses on problem-solving and critical thinking rather than memorization and rote learning. Unlike traditional classroom situations where students may compete with one another or remain uninvolved or unmotivated and where the instruction is highly structured, students in outdoor experiential situations cooperate and learn from one another in a more semi-structured approach. As the Students are engaged intellectually, emotionally, socially, soulfully, and physically this involvement makes the learning task authentic.
Outdoor Education can be of different types depending on the pedagogical requirement, target age group, and academic/non-academic sources like Student Teaching Experiences, Volunteering, internships, and Field Work Experiences.
During COVID Times I made short educational videos in my garden on vegetative propagation in plants, plant movements, biological control of snails, and parts of a flower for Class X students which they found very interesting. Point is that any experimentation and observation done by the student with his peers is retained forever. Based on Outdoor learning, the teacher can further build up on the concept with inputs from the students.
Outdoor Education is real learning. Not only does Outdoor Learning happen in the natural environment where the participants can see, hear, touch, and smell the real thing, but it also happens in an arena where actions have real results and consequences. Outdoor Learning can help to bring many school subjects alive.
In Delhi, visit monuments like Humayun's Tomb, Red Fort, Qutub Minar,  Natural History Museum, Hauz Khas Fort, Rashtrapati Bhawan, Jantar Mantar, Akshardham Temple, Lotus Temple, Lodhi Gardens, Purana Quila, Tughlaqabad Fort, Mehrauli Archaeological Park, Jahanpanah Fort, Jama Masjid, Safdarjung Tomb helps to appreciate the glorious past.
Field trips to Scientific Institutes like IARI, NRCPB, and IGIB give enormous exposure to the latest techniques in science and future job options.
Open Days organized by Medical and Engineering Institutes are great opportunities for the students to learn and are awe-inspiring. Observing Baolis (Water Harvesting Systems), Zoological Gardens, and Biodiversity Parks aids in creating awareness of the need to conserve the environment.
It has to be planned skillfully by the tutor who should ensure that the learning experience happens in a positive and non-dominating way. Share your feelings and thoughts with your students and let them know that you are learning from the experience too. The teacher also has a role in providing relevant and meaningful resources to help students succeed and allow students to experiment and discover solutions on their own.
Outdoor Learning covers the acquisition or refinement of specific knowledge and skills as well as the sometimes more subtle changes in behaviors and attitudes that can lead to increased health and well-being and environmental awareness.
Author – Niva Chhonkar, Head Biology and biotechnology, Delhi Public School, R.K Puram, Delhi
The Power of Emotional Intelligence: How SEL Can Transform Learning
Creating a culture of respect and kindness in the classroom fosters a sense of community and belonging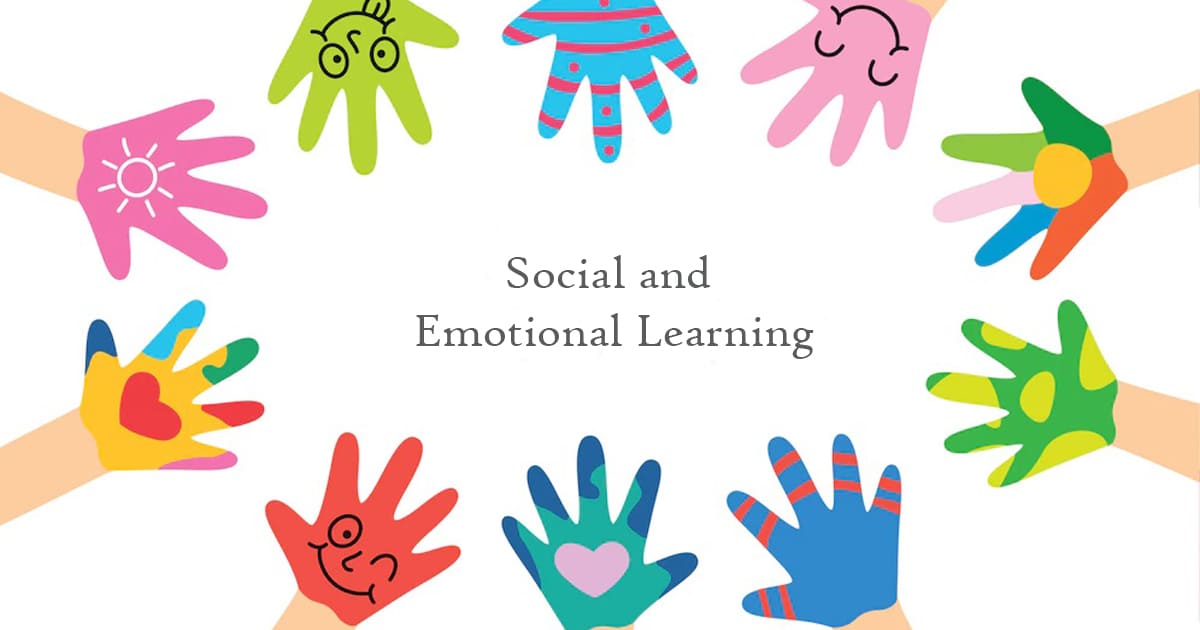 Empathy and understanding are critical elements of a positive and supportive learning environment in the classroom. These qualities help the students to develop a sense of belonging and connection to their classmates and teachers. These elements also promote effective communication, cooperation with one another, and collaboration among students.
Empathy is the ability to understand and share the feelings of others. It involves the awareness of the emotions of others and responding to them with sensitivity, compassion, and kindness. Empathy is a fundamental skill for building healthy relationships, resolving conflicts, and creating a supportive community.
Understanding, on the other hand, involves the comprehension of information, ideas, or situations. It is the ability to perceive and interpret the world around us. Understanding is essential for critical thinking, problem-solving, and decision-making.
To build empathy and understanding in the classroom, teachers need to create a positive and safe learning environment where students feel valued, respected, and supported. Here are some strategies that can help achieve this goal:
Model empathy and kindness – Teachers should model empathy and kindness in their interactions with students. It begins with the promotion of a comfortable environment. Teachers should practice actively listening, expressing gratitude, and showing appreciation for diversity. When students see their teachers practicing empathy and kindness, they are more likely to develop these qualities themselves.
Create a culture of respect and kindness – Teachers should establish a model code of conduct and should expect cordial behaviour. Students should be provided with consistent feedback when students fail to meet those expectations. They should also encourage students to be respectful and empathetic towards one another. Creating a culture of respect and kindness in the classroom fosters a sense of community and belonging.
Provide opportunities for students to share their perspectives and experiences – Teachers can create opportunities for students to share their personal experiences and perspectives through class discussions, group projects, or personal reflection assignments. When students are given the chance to express themselves in a safe and supportive environment, they are more likely to develop empathy toward others and gain a deeper understanding of the world around them.
Expose students to diverse perspectives and cultures – Students grow empathy towards other people when they realize that their perspective is not absolute. This can be achieved only when students are exposed to diverse perspectives and cultures. They can do this by incorporating multicultural literature, films, and other media into the classroom curriculum. By exposing students to a range of experiences and perspectives, teachers can help them appreciate the richness and complexity of the world around them.
Encourage acts of kindness and service – Teachers can build empathy and understanding in the classroom by encouraging their students to engage in acts of kindness and service. An efficient way to achieve this is by way of engaging students in community service projects and volunteer work. Teachers can arrange field visits to different NGOs. On daily basis, small acts of kindness such as holding the door open for someone or offering a word of encouragement to a classmate will also go a long way in molding students' mentality. With this, students will develop a greater sense of empathy and compassion towards others, and they learn to appreciate the value of giving back to their community.
Empathy and understanding are not only critical for building a positive and supportive learning environment but also for promoting social-emotional learning. Social-emotional learning (SEL) is the process of developing social and emotional skills that help individuals build healthy relationships, manage emotions, and make responsible decisions. SEL is essential for overall success in life.
Empathy is one of the five core SEL skills. The other skills are self-awareness, self-management, responsible decision-making, and relationship skills. These skills work together to help individuals navigate the social and emotional challenges of life.
Research has shown that schools that prioritize SEL have higher academic achievement, improved social skills, and better mental health. Moreover, students who have strong SEL skills are more likely to carry their academic life to higher education.
Conclusion
Teaching empathy and understanding in the classroom is not a one-time event, but an ongoing process that requires consistent effort and attention. It is essential to incorporate these skills into the curriculum and to model them in classrooms.
In conclusion, building empathy and understanding in the classroom is essential for creating a positive and supportive learning environment. I would further go on to say that more than being part of the curriculum, it must be a part of the school's culture. It is only by establishing a culture of respect and kindness; promotions and acceptance of sharing of personal experiences and perspectives, and encouraging simple acts of kindness and service, that teachers can help their students to develop a greater sense of empathy and understanding towards others. When students learn to appreciate the diversity of experiences and perspectives that exist in the world around them, they are better equipped to navigate the challenges and complexities of the modern world.
Author – Mandvi Tripathi, Principal, Lucknow International Public School, Lucknow