FPSB India Collaborates with Leading B-Schools to Launch PG Programs in Financial Planning

In a strategic move aimed at enhancing financial literacy and financial planning education across the nation, FPSB India, India's foremost financial planning authority, is pleased to announce the introduction of Postgraduate (PG) Programs in Financial Planning. This initiative is conducted in collaboration with three prestigious Indian B-Schools during World Investors Week and World Financial Planning Day 2023.
These partnerships involve esteemed institutions such as the Loyola Institute of Business Administration (LIBA) in Chennai,             KJ Somaiya Institute of Management in Mumbai, and the Army Institute of Management & Technology (AIMT) in Greater Noida. By joining hands with these distinguished educational institutions, FPSB India reaffirms its unwavering commitment to upholding stringent competency and ethical standards in the field of financial planning.
With the burgeoning importance of financial planning in India's economic landscape, the introduction of FPSB India's new academic programs through these esteemed B-Schools represents a significant stride toward cultivating a highly skilled and adept workforce in the realm of financial planning.
Mr. Krishan Mishra, CEO of FPSB India, expressed his enthusiasm for this groundbreaking initiative, stating, "Our mission at FPSB India is to elevate the standards of financial planning in India. By introducing Postgraduate programs in Financial Planning, we are taking a significant step toward realizing this vision. These programs are meticulously designed to empower aspiring financial planners with the expertise needed to provide practical financial guidance to individuals and organizations."
The Postgraduate programs will equip students with a comprehensive understanding of financial planning, covering crucial subjects such as investment strategies, risk management, tax planning, retirement planning, and estate planning. Graduates of these programs will emerge as industry-ready professionals, armed with the knowledge and skills to excel in the dynamic world of financial planning and other financial services.
Rev. Fr. C. Joe Arun SJ, Director of Loyola Institute of Business Administration (LIBA), Chennai, expressed his delight at this initiative and shared, "We commend FPSB India for their visionary step in introducing PG courses in Financial Planning through our business schools across the country. This initiative not only enriches our academic offerings for students but also addresses a critical need in the financial industry. It empowers our graduates with specialized skills, enhancing their career prospects while bolstering financial literacy in India."
Dr. Raman Ramachandra, Director of K J Somaiya Institute of Management, Mumbai, added, "K J Somaiya Institute of Management is thrilled to collaborate on this transformative journey with FPSB India in co-curating courses in Financial Planning. It perfectly aligns with our mission to provide holistic and relevant education to our students and working professionals. This collaboration reflects the shared commitment of KJSIM and FPSB India to empower future financial leaders with the knowledge, skills, and ethical foundation needed to make a lasting impact on the world of finance. Alongside co-curating courses to empower students and professionals with practical skills, enhancing their employability and contribution to the financial sector, we also eagerly anticipate joint research opportunities with FPSB India. We appreciate FPSB India's dedication to raising financial education standards in India and look forward to a mutually beneficial partnership."
Regarding the PG courses, Air Cmde (Dr) JK Sahu (Retd), Director of Army Institute of Management & Technology (AIMT), Greater Noida, stated, "We are thrilled to collaborate with FPSB India to introduce postgraduate courses in financial planning at the Army Institute of Management & Technology. This collaboration marks a significant step towards equipping our students with the necessary knowledge and competencies for a prosperous career in financial planning. This endeavor will empower our students to make well-informed decisions and serve as trusted financial advisors. Together, we aspire to contribute to the enhancement of financial literacy in India, shaping a more promising financial future for all."
As India's financial landscape evolves, FPSB India recognizes the importance of nurturing a skilled workforce capable of delivering ethical and competent financial planning services. The launch of these programs perfectly aligns with the spirit of World Financial Planning Day and World Investor's Week, both of which aim to underscore the significance of financial planning in achieving long-term financial well-being.
International Baccalaureate Experiences 31% Surge in Authorized IB World Schools Across India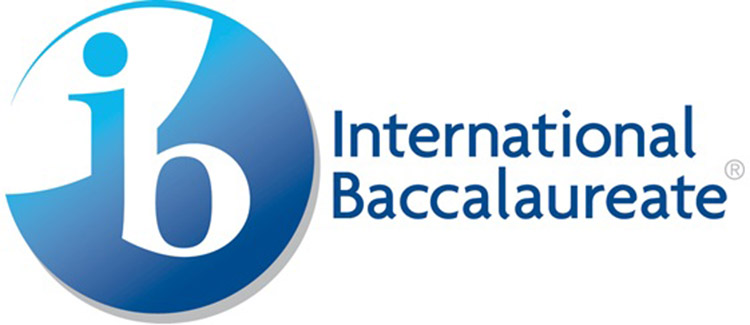 The International Baccalaureate (IB), a global educational foundation headquartered in Switzerland, reports substantial growth over the past five years in India. The surge, amounting to a 31% increase in authorized IB World Schools, reflects the growing preference for IB programs among schools nationwide. According to Haif Bannayan, the Global Director of Business Development at IB, the organization offers four comprehensive programs for students aged 3-19: the Primary Years Programme (PYP), Middle Years Programme (MYP), Diploma Programme (DP), and Career-Related Programme (CP).
As of 2023, there are now 226 authorized IB World Schools across India, collectively delivering 378 authorized IB programs. This breakdown includes 138 schools offering PYP, 59 schools providing MYP, 155 schools delivering DP, and 26 schools offering CP. However, the current distribution of IB World Schools remains concentrated in metropolitan areas like New Delhi, Gurugram, Mumbai, Kolkata, Bengaluru, and Chennai.
To address this imbalance and make IB education more accessible and affordable nationwide, the Delhi Board of Secondary Education (DBSE) collaborated with IB as part of Delhi's educational reforms under Arvind Kejriwal. In August 2021, they signed a Memorandum of Understanding to introduce IB programs in 30 government schools in Delhi. This initiative aims to encourage more schools to adopt the IB curriculum in the future.
Recognizing the evolving educational landscape in India, IB is actively collaborating with Indian institutions and educational authorities to extend its framework to students from diverse backgrounds and regions. Haif Bannayan expressed eagerness for ongoing dialogues with leaders to facilitate the delivery of high-quality, globally-oriented education to an even greater number of students.
The Diploma Programme (DP) offered by IB stands out globally, consistently aligning with or surpassing international standards, as indicated by the DP Country Alignment Study 2023. The study emphasizes the adaptability of DP courses to diverse national contexts, showcasing their seamless integration. Furthermore, it underscores the meticulous crafting of DP curricula to facilitate substantial depth and breadth of learning, illustrating their rigor and comprehensive educational value.
Bannayan highlighted the IB's acclaim for its emphasis on languages and global principles, coupled with a consideration of students' cultural backgrounds. This approach fosters a profound comprehension of the world, shaping graduates into multilingual thinkers poised to make a positive impact on a global scale.