From Adventure to Education: Understanding the Importance of Outdoor Learning
There is a different kind of enthusiasm among learners for outdoor activities and they participate willingly and happily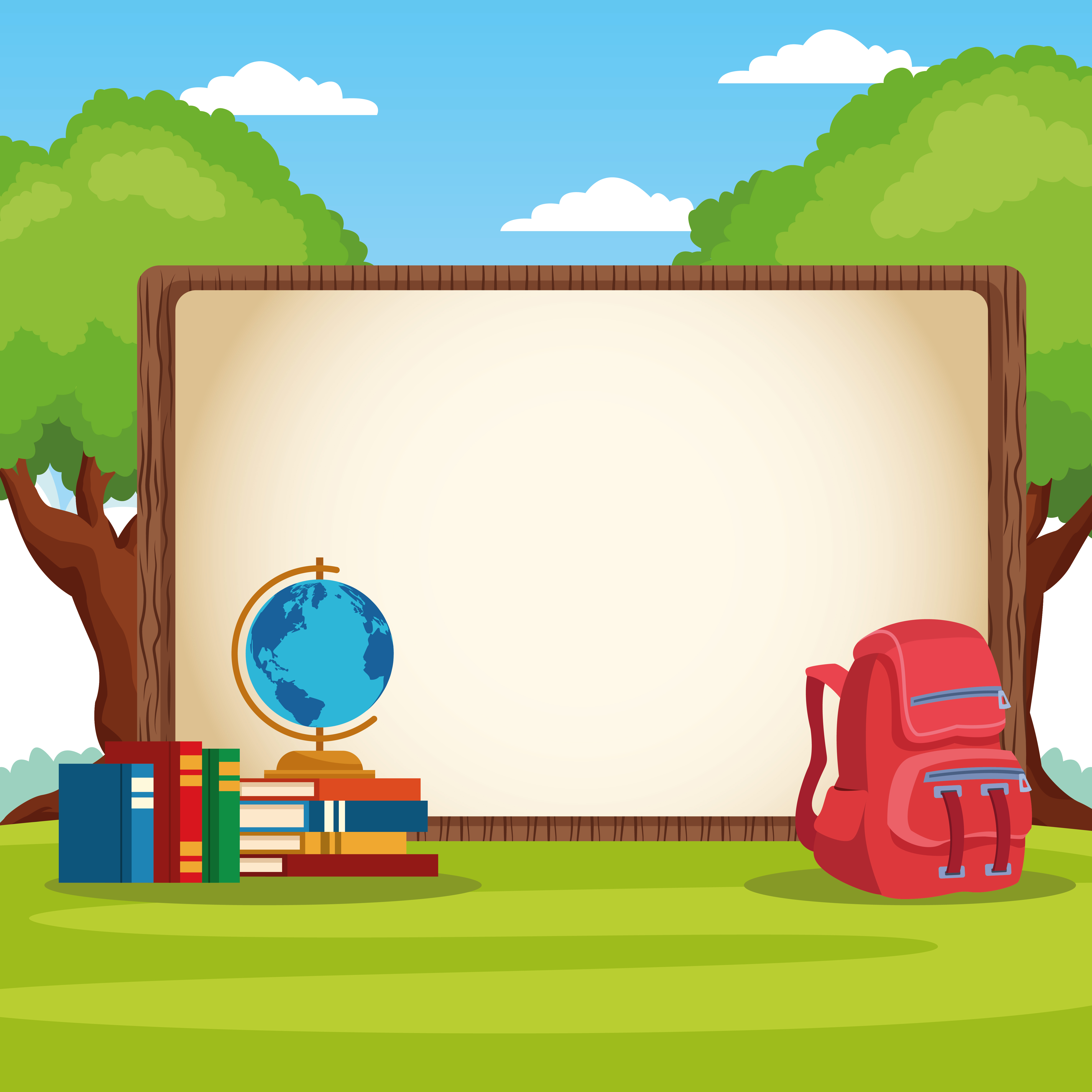 As rightly said by Stephen Moss "Nature is a tool to get children to experience not just the wider world but themselves." Education is the foundation of a person's growth. A good education makes a person a good human being with a productive mind.
Education is and was never limited to the four walls of the classroom. We can learn something every time either from other people or the environment itself. Nature is the biggest teacher it teaches us various skills. As rightly said by John Lubbock "Earth and sky, woods and fields, lakes and rivers, the mountains and the sea are excellent schoolmasters, and teach us more than we can ever learn from books." Mountains teach us to be strong and stand tall, rivers teach us to keep flowing, and trees teach us to take care of others.
The knowledge imparted within the four walls of the classroom cannot have that impact as the knowledge imparted through an outdoor approach. Teaching about animals along with theory and a visit to the zoo can have a better effect than merely explaining about it. Practically measuring and learning about area and perimeter is always better than only doing it in the notebook, as the practical approach provides more clarity and helps in a thorough understanding of the concept.
Outdoor education is important for several reasons. Firstly, it helps in the overall development of the body, mind, and soul. It breaks the monotony of classroom learning, allowing learners to spend time in the fresh air and engage with nature. This experience helps learners to remain healthy, fit, and alert.
Secondly, outdoor education provides a more impactful and effective learning experience. It enables learners to feel and experience things that they might have only imagined. Learning by doing has a better impact than learning by listening only. It allows students to develop various life skills, such as teamwork, collaboration, communication, and empathy
Thirdly, outdoor education enhances school performance. Research has documented increased standardized test scores, improved in-school behavior, enhanced attitudes about school, improved attendance, and overall enhanced student achievement when students learn in and about nature.
The Gurukul system in India is a most appropriate example of this. The students were exposed to different kinds of learning experiences they took the cattle to pasture, collected firewood, gathered fruit, cultivated kindness to all creatures, and grew in their spirit with their teachers. Thus they were ready to face challenges and difficult situations easily. In childhood, we learn our lessons with the aid of both body and mind, with all the senses active and eager. When children are sent to school, the doors of natural information are closed to them, and the inquisitive mind misses the stream of ideas from nature, because the teachers, in their wisdom, think these things bring distraction, and has no purpose behind them, and so the growth of the child's mind is not only injured but forcibly hampered and limited.
Children should be surrounded by the things of nature which have educational value. The monotonous system of education is continued and transferred from one generation to another as people have a fixed mindset that students should be taught within the four walls of the classroom to make them disciplined.
Renowned author and poet Guru Rabindranath Tagore a victim of this system of education established a school in a beautiful spot, far away from town, where the children had the greatest freedom possible, where boys might be free despite the school.
Children develop and learn various skills while learning. They learn teamwork; collaboration, cooperation, communication, empathy, etc. There might be some students having anxiety sitting in a room and once they are out of the room, we find a different child. We cannot make anyone learn things forcibly. The knowledge imparted with love and in a conducive environment stays for a long with the learners. The things learned happily stay forever in the minds of the learner.
The lesson plan should have a scope for one outdoor activity to make it more impactful. The students develop various life skills by learning and doing. Some outdoor activities like camping help students gain confidence and work in groups. They learn to share and care for their peers. They build connections that remain with them throughout their lives. Moreover, the memories they create remain with them close to their hearts.
When learning is taken outside and students are given a chance to work together magic happens. Students often learn best when learning from one another. This improves not only their academics but also their social skills.
The excitement and willingness of students for outdoor activities can be seen in their smiles as the teacher announces such activities. Students develop better communication skills as they get to interact with different people. Learners develop empathy when they see the difficulties faced by other people and appreciate the facilities they have. They learn to respect others' feelings when they put themselves into others' shoes. When they move out of their rooms they see and understand the hardships faced by other people.
We learn from here and there
Yes we learn everywhere
A school is a temple of learning
Students benefit from both outdoor and indoor teaching
Learners develop collaboration, teamwork skills
Which creates excitement and thrills
Nature is the best teacher
We learn things from every creature
The education system should have a scope for all kinds of teaching. It should offer the learners a plethora of activities. The best combination of any teaching plan is it offers a variety of activities for different kinds of learners. A number of studies has documented increased school performance through outdoor education. Students who learn outdoors learn to take initiative and develop decision-making skills, creativity, and self-discipline.
There is a different kind of enthusiasm among learners for outdoor activities and they participate willingly and happily. Schools can even invite parents to be a part of such activities to develop better connections and relations with each other. They are happily involved in teaching–learning process.
So outdoor activities are an integral part of the effective teaching-learning process. This will surely help our learners bloom in a happy environment where they are willing to learn and explore.
Finally, outdoor education helps learners to develop an appreciation for nature and the environment. They become more empathetic toward others.
In conclusion, outdoor education is an essential aspect of effective teaching-learning processes. A combination of indoor and outdoor teaching methods provides learners with a variety of activities that cater to different kinds of learners and give children unique practical experiences. It encourages the holistic development of children and they develop resilience, adaptability, self-awareness, confidence, and self–esteem. They learn to think outside the box and can relieve their stress.
Author – Amita Suri, Ahlcon International School, Delhi

The Power of Emotional Intelligence: How SEL Can Transform Learning
Creating a culture of respect and kindness in the classroom fosters a sense of community and belonging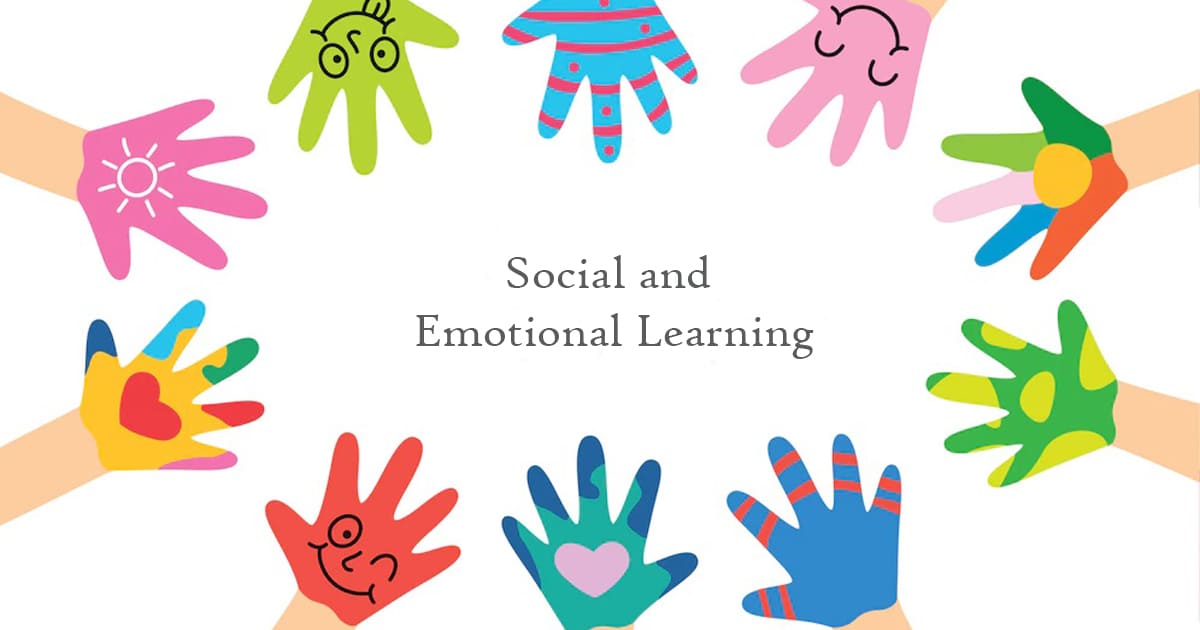 Empathy and understanding are critical elements of a positive and supportive learning environment in the classroom. These qualities help the students to develop a sense of belonging and connection to their classmates and teachers. These elements also promote effective communication, cooperation with one another, and collaboration among students.
Empathy is the ability to understand and share the feelings of others. It involves the awareness of the emotions of others and responding to them with sensitivity, compassion, and kindness. Empathy is a fundamental skill for building healthy relationships, resolving conflicts, and creating a supportive community.
Understanding, on the other hand, involves the comprehension of information, ideas, or situations. It is the ability to perceive and interpret the world around us. Understanding is essential for critical thinking, problem-solving, and decision-making.
To build empathy and understanding in the classroom, teachers need to create a positive and safe learning environment where students feel valued, respected, and supported. Here are some strategies that can help achieve this goal:
Model empathy and kindness – Teachers should model empathy and kindness in their interactions with students. It begins with the promotion of a comfortable environment. Teachers should practice actively listening, expressing gratitude, and showing appreciation for diversity. When students see their teachers practicing empathy and kindness, they are more likely to develop these qualities themselves.
Create a culture of respect and kindness – Teachers should establish a model code of conduct and should expect cordial behaviour. Students should be provided with consistent feedback when students fail to meet those expectations. They should also encourage students to be respectful and empathetic towards one another. Creating a culture of respect and kindness in the classroom fosters a sense of community and belonging.
Provide opportunities for students to share their perspectives and experiences – Teachers can create opportunities for students to share their personal experiences and perspectives through class discussions, group projects, or personal reflection assignments. When students are given the chance to express themselves in a safe and supportive environment, they are more likely to develop empathy toward others and gain a deeper understanding of the world around them.
Expose students to diverse perspectives and cultures – Students grow empathy towards other people when they realize that their perspective is not absolute. This can be achieved only when students are exposed to diverse perspectives and cultures. They can do this by incorporating multicultural literature, films, and other media into the classroom curriculum. By exposing students to a range of experiences and perspectives, teachers can help them appreciate the richness and complexity of the world around them.
Encourage acts of kindness and service – Teachers can build empathy and understanding in the classroom by encouraging their students to engage in acts of kindness and service. An efficient way to achieve this is by way of engaging students in community service projects and volunteer work. Teachers can arrange field visits to different NGOs. On daily basis, small acts of kindness such as holding the door open for someone or offering a word of encouragement to a classmate will also go a long way in molding students' mentality. With this, students will develop a greater sense of empathy and compassion towards others, and they learn to appreciate the value of giving back to their community.
Empathy and understanding are not only critical for building a positive and supportive learning environment but also for promoting social-emotional learning. Social-emotional learning (SEL) is the process of developing social and emotional skills that help individuals build healthy relationships, manage emotions, and make responsible decisions. SEL is essential for overall success in life.
Empathy is one of the five core SEL skills. The other skills are self-awareness, self-management, responsible decision-making, and relationship skills. These skills work together to help individuals navigate the social and emotional challenges of life.
Research has shown that schools that prioritize SEL have higher academic achievement, improved social skills, and better mental health. Moreover, students who have strong SEL skills are more likely to carry their academic life to higher education.
Conclusion
Teaching empathy and understanding in the classroom is not a one-time event, but an ongoing process that requires consistent effort and attention. It is essential to incorporate these skills into the curriculum and to model them in classrooms.
In conclusion, building empathy and understanding in the classroom is essential for creating a positive and supportive learning environment. I would further go on to say that more than being part of the curriculum, it must be a part of the school's culture. It is only by establishing a culture of respect and kindness; promotions and acceptance of sharing of personal experiences and perspectives, and encouraging simple acts of kindness and service, that teachers can help their students to develop a greater sense of empathy and understanding towards others. When students learn to appreciate the diversity of experiences and perspectives that exist in the world around them, they are better equipped to navigate the challenges and complexities of the modern world.
Author – Mandvi Tripathi, Principal, Lucknow International Public School, Lucknow