Empower Students and Recognise Skills with Classroom Badges
Classroom badges are essentially Digital badges that make learning fun and engaging. The badge is given to the student once they successfully complete a task or exhibit remarkable skill.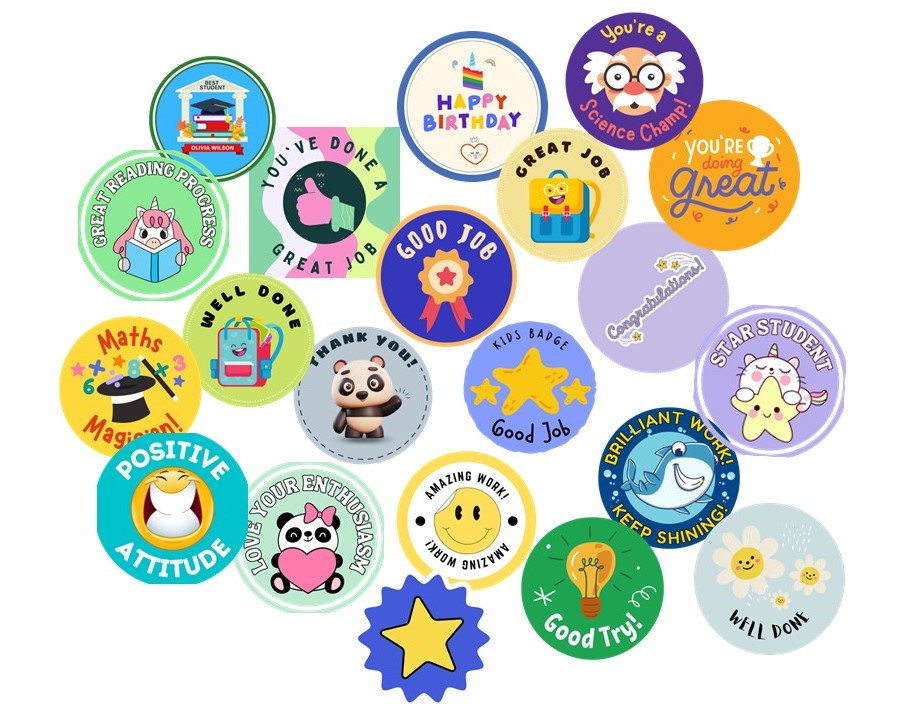 Presenting Classroom Badges
We believe in a child's capacity to perform so much better than what the grades represent. And so, we're on a mission to empower students and ensure they are acknowledged for all their efforts.
Classroom badges are essentially Digital badges that make learning fun and engaging. The badge is given to the student once they successfully complete a task or exhibit remarkable skill.
Students can promote their achievements with digital badges on a website, online portfolio, or social media platforms. Digital badges provide teachers the opportunity to recognize skills that aren't frequently highlighted on report cards or transcripts, such as leadership, teamwork, citizenship, creativity, and innovation.
EDUCATION WITH BADGES PROMOTES:
Learning in Chunks. Research has shown that knowledge is more easily retained when it's organized into smaller, easier-to-digest chunks
Personalized Learning. In our age of information technology, there is less time for personal instruction and more time for independent study.
Quick Assessment. Unlike mid-term and end-term exams, badges have a faster turn-around to help a student get recognized for their efforts.
Every student ends up getting recognized for their unique skill set and aptitude.
Felicitating every milestone and every achievement over the course of learning motivates students to do better in their weak areas.
Additionally, there is a lot of merit in using badges from a longer-term perspective. Teachers, Parents, and Students alike stand to benefit from the badges. Following are the broad-level advantages that the badges have to offer:
Assistance to Teachers and Parents
Teachers can keep track of improvements and findings concerning a child's individual needs.
Can decide future courses of action and improve weak areas.
An assessment can motivate and inspire teachers and parents alike to take those achievements even further.
Assist in carving long-term career paths
Bolster Personalized Learning
Students can assess, and amplify their hard work in selective areas of learning
Students can showcase their accomplishments and identify their strengths
Encourage both students and teachers to constantly pursue higher goals
Carve unique learning paths based on aptitude and micro-credits in the form of badges
Repository of Achievements
Badges are for life. Participate in a wide range of learnings and assessments and keep digital proof of their performance.
Share achievement with the wider world
Present Achievement in many formats, for example on laptops or iPads
Portability and can be saved and printed from any device.
BADGES WITH VALIDATEME:
ValidateMe.Online makes it simpler than ever to create and distribute digital badges. Digital badges can help us engage students. Learn what digital badges are, when to use them, and how to implement them in your classroom.
Easy Creation, Bulk Issuance, and Management of Badges
Immutable, Tamperproof, Secure
Ease of sharing, Portable, Lifetime Repository
Personalization, Build Profiles with Edulocker
Easy Integration, API & Widgets, White labeling (soon), App (soon)
ValidateMe.Online is the most trusted and seamless end-to-end solution to create, issue, and manage digital credentials in just a few clicks.
ValidateMe's blockchain-based digital certificates and badges make it possible for institutions to recognise students' accomplishments, for individuals to demonstrate their skills, and for hiring managers to identify the most suitable candidates.
10 Professional Development Books Teachers Can Read with a Kindle Unlimited subscription
Here are 10 of our favorite books for teachers that are available to read for free with a Kindle Unlimited subscription (right now).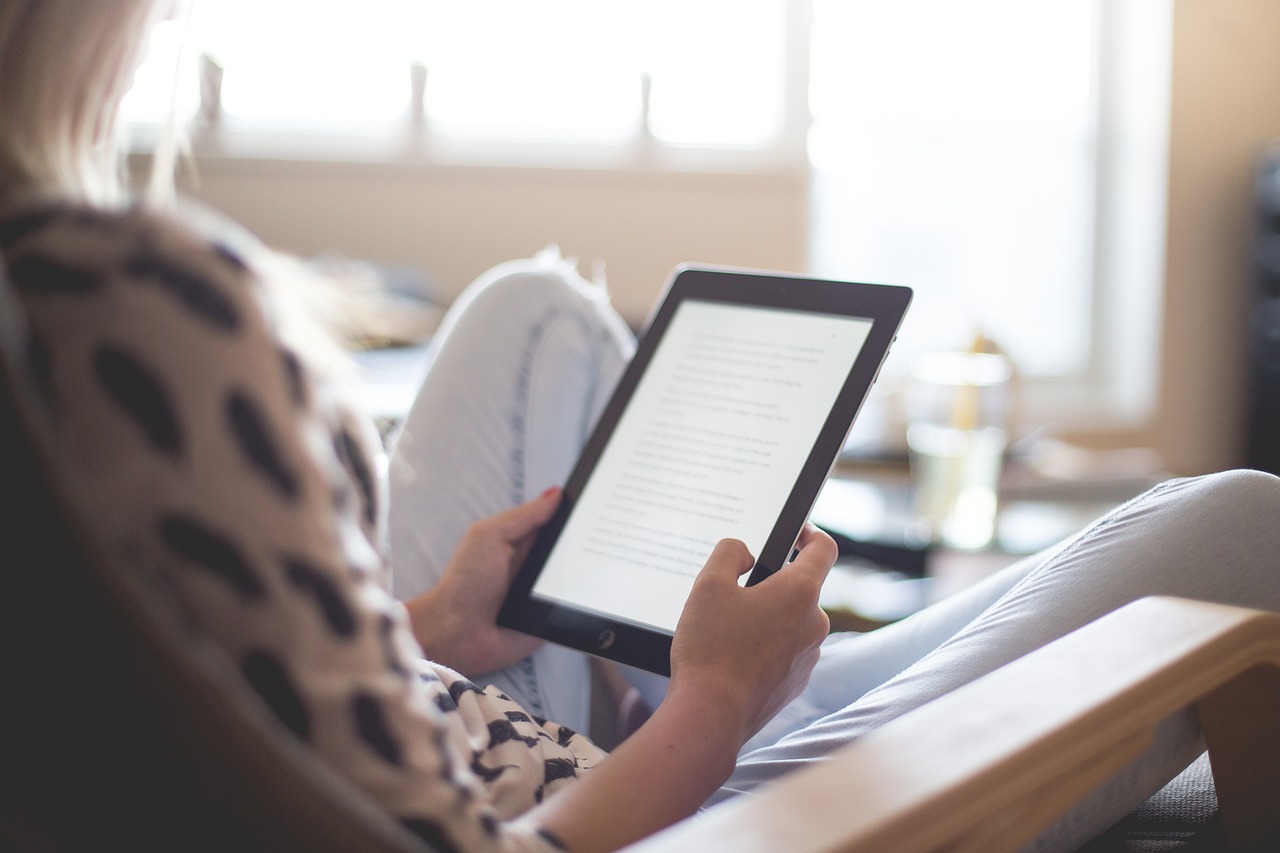 Kindle Unlimited is a monthly subscription that offers unlimited access to over 2 million digital titles including popular novels, new releases, magazine subscriptions, and more.
Teachers can access Kindle Unlimited's books, magazines, and audiobooks on any device — you don't need to own a Kindle. Download the books on your phone, tablet, or computer and access up to 10 titles at a time.
Kindle Unlimited is free for the first month and costs Rs. 169 per month after your free trial ends. Click here to check out Kindle Unlimited.
Here are 10 of our favorite books for teachers that are available to read for free with a Kindle Unlimited subscription (right now).
Why Don't Students Like School?
Why Don't Students Like School?: A Cognitive Scientist Answers Questions About How the Mind Works and What It Means for the Classroom (2nd Edition) by Daniel T. Willingham turns his research on the biological and cognitive basis of learning into workable teaching techniques. This is a valuable resource for both veteran and novice teachers, teachers-in-training, and for principals, administrators, and staff development.
Virus vs. the Internet
Virus vs. the Internet: A practical handbook for schooling during and after the pandemic by Prof. Sugata Mitra is for parents, teachers, educators, and people interested in children and learning. It is a practical and usable handbook of 15 ideas that will help you to enable children to learn, at home, at school, or virtually over the Internet. These ideas are developed from Prof. Mitra's work over the last 22 years on how and what children can learn by themselves.
How To Talk So Little Kids Will Listen
How To Talk So Little Kids Will Listen: A Survival Guide to Life with Children Ages 2-7 by Joanna Faber deals with struggles familiar to every parent, relative, teacher, and childminder. How do you respond to a toddler who won't brush his teeth? The preschooler who pinches the baby? The child who throws everything she can reach?
Organized according to everyday challenges and conflicts, and including real-life examples and the series' trademark cartoons, this book is a survival manual of communication tools, including a chapter that addresses the special needs of children with sensory processing or autism spectrum disorders.
Design Your Mind
Design Your Mind: Everyday Tools to Make Every Day Better by B.W. Cribb is a guide to mastering your mind – to boost creativity, improve decision-making, enhance happiness, authenticity, and reduce stress. Backed by 30 years of involvement in sensory biology and behaviour, science communication, and a lifetime of experience with the weird and wonderful, BW Cribb empowers us with new ways of thinking and being.
Introducing Artificial Intelligence
Introducing Artificial Intelligence: A Graphic Guide 4th Edition by Henry Brighton & Howard Selina is an illustrated introduction to this fascinating area of science.
The Essentials of Vedic Mathematics
The Essentials Of Vedic Mathematics is a book that shows you how to master Vedic mathematics independently, without the help of an expert. The book is designed in such a way that it is useful and understandable to a wide audience.
Introducing Psychology
Introducing Psychology: A Graphic Guide 4th Edition is an illustrated introduction to the main "schools" of thought and the sections within psychology including Introspection, Biopsychology, Psychoanalysis, Behaviourism, Comparative (Animal) Psychology, Cognitive Approaches (including the Gestalt movement), Social Psychology, Developmental Psychology, and Humanism. The key figures covered include Freud, Pavlov, Skinner, Bandura, Piaget, Bowlby, Maslow, and Rogers, as well as many lesser-known but important psychologists.
How to Win Friends and Influence People
How to Win Friends and Influence People by Dale Carnegie is a well-researched and comprehensive guide that will help you through these everyday problems and make success look easier. You can learn to expand your social circle, polish your skill set, find ways to put forward your thoughts more clearly and build mental strength to counter all hurdles that you may come across on the path to success.
The Hole in the Wall
The "Hole in the wall" experiment of 1999, where a computer connected to the internet was embedded into a wall in a slum in New Delhi is well known. This is a new and updated edition of Prof. Sugata Mitra's work between 1999 and 2021. The Covid-19 pandemic, having all but destroyed the existing and decaying system of education from the past centuries, created an intense interest in the ability of children to take charge of their own learning. The hole in the wall was now appearing in every home. This book contains the entire text of the original book as well as an update to subsequent work.
Rumi's Little Book of Life
Translated by Marayam H Mafi & Azima Melita Kolin, Rumi's Little Book of Life is a beautiful collection of 196 poems by Rumi, previously unavailable in English. Translated by native Persian speakers, this collection will appeal to Rumi lovers everywhere.
Hope this list helps. Please do comment and help us and our readers discover many more useful books that are available with Kindle Unlimited.
Please note the Kindle Unlimited collection is dynamic and the book availability changes with time.