Book Review Of 'The Reflective Practitioner: How Professionals Think In Action'
A guest review of the book by D.A Schon, Professor at MIT who developed the concept of 'Reflective Practice' and further contributed to the theory of 'Organizational learning'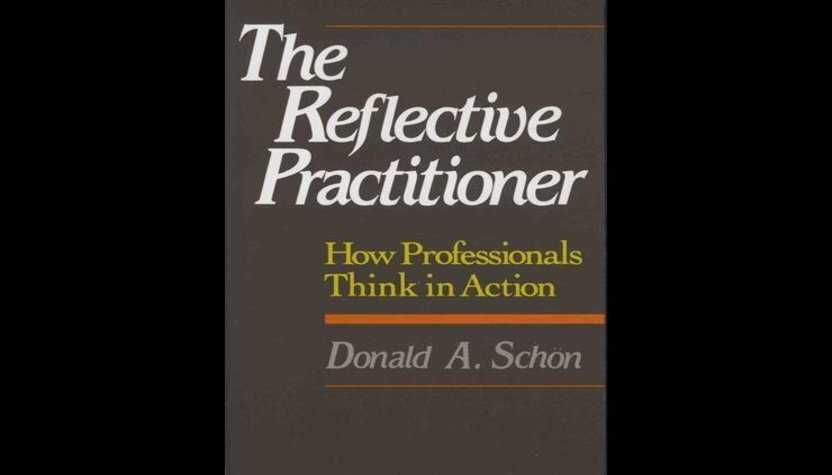 The epoch-making book, 'The Reflective Practitioner: How Professionals Think In Action' by D. A Schön (1983), is a work in which the author advocates a revolutionary shift from formalism to the study of experience. There was no other work other than this that revolutionised educational practices greatly since the first thought of reflection had come from John Dewey in 1933. Presenting the concept, Dewey described how reflection could help an individual to develop thinking and learning skills. He defined reflection as, "the active, persistent and careful consideration of any belief or supposed form of knowledge in the light of the grounds that support it and the further consideration to which it tends" (Dewey, 1933, p 9).
Schön's work is divided into three parts in ten chapters. Part 1 consists of two chapters, titled 'Professional Knowledge and Reflection in Action'. The first chapter casts doubts about traditional ways of understanding professional knowledge. The second one recognises the traditional with 'technical rationality' and moves to the unconventional view of 'reflection in action'. Part 2, titled 'Professional Contexts for Reflection in Action', takes the book's lion share with 7 seven chapters dedicated to the part. The author uses a series of case studies in five different professions to elaborate on his idea of 'reflection in action'. Architecture, Psychotherapy, Engineering, Town Planning and Management are the represented fields. Part 3, the concluding part, is a single chapter in which he considers the professional implications of 'reflection in action'.
As an educational Professional, my takeaways lie in the second part. Each case study begins with an account of the intellectual history of the represented fields. The emphasis of the case studies is a kind of particular, personalised account of professional problems. Schön presents an architecture and a psychotherapy case in chapters 3 and 4, which culminate into a theoretical study of the structure of 'reflection in action' in chapter 5. The case studies do not have any theoretical base and the participants were not looking for a theory; neither they were looking for a standard solution for any problem. They were trying to resolve a particular and unique problem instead. The author highlights these facts and makes interesting observations which make sense in his 'turned around' perception on practice and practitioner thought. He writes, "Through the unintended effects of action, the situation talks back. The practitioner, reflecting on this back-talk, may find new meanings in the situation which lead him to a new reframing" (Schön P.135). The idea of a situation 'talking back' in answer to reflective and thought questions is continuously presented in the book. His theory is repeatedly referred to in case incidents that develop "accounts for artistry in situations of uniqueness and uncertainty" (Schön P.165). This contradicts the traditional technical rationality.
More case studies are presented in chapters 6, 7 and 8 with the same pattern. Part 2 is concluded in Chapter 9, in which Schön elaborates on the rudiments of the theory. He highlights the commonalities across the professions and, more importantly, the limits of the commonalities.
The book is a must read for all who take reflective practice seriously.
Author: Dr Venunadhan B. Pillai, Executive Principal, Vellore International School, Chennai
10 Professional Development Books Teachers Can Read with a Kindle Unlimited subscription
Here are 10 of our favorite books for teachers that are available to read for free with a Kindle Unlimited subscription (right now).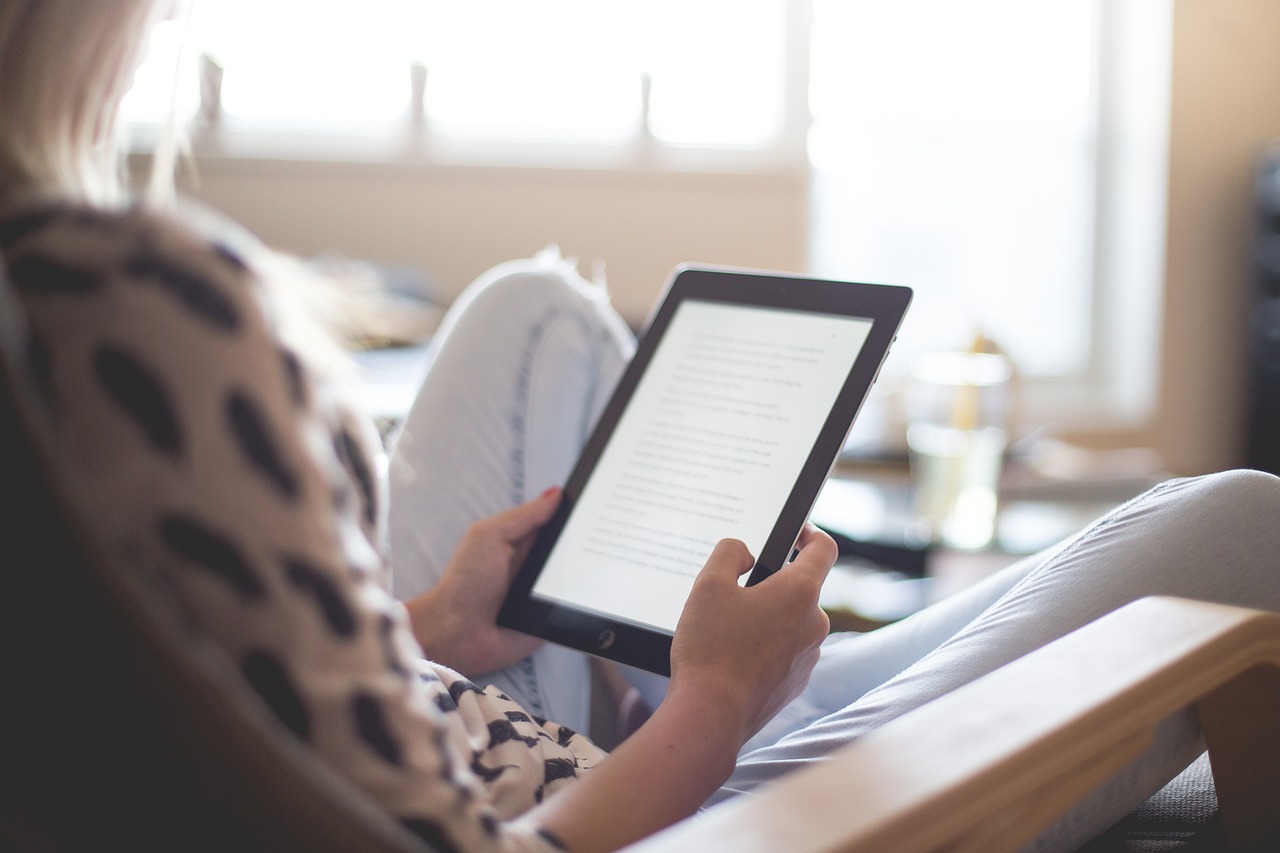 Kindle Unlimited is a monthly subscription that offers unlimited access to over 2 million digital titles including popular novels, new releases, magazine subscriptions, and more.
Teachers can access Kindle Unlimited's books, magazines, and audiobooks on any device — you don't need to own a Kindle. Download the books on your phone, tablet, or computer and access up to 10 titles at a time.
Kindle Unlimited is free for the first month and costs Rs. 169 per month after your free trial ends. Click here to check out Kindle Unlimited.
Here are 10 of our favorite books for teachers that are available to read for free with a Kindle Unlimited subscription (right now).
Why Don't Students Like School?
Why Don't Students Like School?: A Cognitive Scientist Answers Questions About How the Mind Works and What It Means for the Classroom (2nd Edition) by Daniel T. Willingham turns his research on the biological and cognitive basis of learning into workable teaching techniques. This is a valuable resource for both veteran and novice teachers, teachers-in-training, and for principals, administrators, and staff development.
Virus vs. the Internet
Virus vs. the Internet: A practical handbook for schooling during and after the pandemic by Prof. Sugata Mitra is for parents, teachers, educators, and people interested in children and learning. It is a practical and usable handbook of 15 ideas that will help you to enable children to learn, at home, at school, or virtually over the Internet. These ideas are developed from Prof. Mitra's work over the last 22 years on how and what children can learn by themselves.
How To Talk So Little Kids Will Listen
How To Talk So Little Kids Will Listen: A Survival Guide to Life with Children Ages 2-7 by Joanna Faber deals with struggles familiar to every parent, relative, teacher, and childminder. How do you respond to a toddler who won't brush his teeth? The preschooler who pinches the baby? The child who throws everything she can reach?
Organized according to everyday challenges and conflicts, and including real-life examples and the series' trademark cartoons, this book is a survival manual of communication tools, including a chapter that addresses the special needs of children with sensory processing or autism spectrum disorders.
Design Your Mind
Design Your Mind: Everyday Tools to Make Every Day Better by B.W. Cribb is a guide to mastering your mind – to boost creativity, improve decision-making, enhance happiness, authenticity, and reduce stress. Backed by 30 years of involvement in sensory biology and behaviour, science communication, and a lifetime of experience with the weird and wonderful, BW Cribb empowers us with new ways of thinking and being.
Introducing Artificial Intelligence
Introducing Artificial Intelligence: A Graphic Guide 4th Edition by Henry Brighton & Howard Selina is an illustrated introduction to this fascinating area of science.
The Essentials of Vedic Mathematics
The Essentials Of Vedic Mathematics is a book that shows you how to master Vedic mathematics independently, without the help of an expert. The book is designed in such a way that it is useful and understandable to a wide audience.
Introducing Psychology
Introducing Psychology: A Graphic Guide 4th Edition is an illustrated introduction to the main "schools" of thought and the sections within psychology including Introspection, Biopsychology, Psychoanalysis, Behaviourism, Comparative (Animal) Psychology, Cognitive Approaches (including the Gestalt movement), Social Psychology, Developmental Psychology, and Humanism. The key figures covered include Freud, Pavlov, Skinner, Bandura, Piaget, Bowlby, Maslow, and Rogers, as well as many lesser-known but important psychologists.
How to Win Friends and Influence People
How to Win Friends and Influence People by Dale Carnegie is a well-researched and comprehensive guide that will help you through these everyday problems and make success look easier. You can learn to expand your social circle, polish your skill set, find ways to put forward your thoughts more clearly and build mental strength to counter all hurdles that you may come across on the path to success.
The Hole in the Wall
The "Hole in the wall" experiment of 1999, where a computer connected to the internet was embedded into a wall in a slum in New Delhi is well known. This is a new and updated edition of Prof. Sugata Mitra's work between 1999 and 2021. The Covid-19 pandemic, having all but destroyed the existing and decaying system of education from the past centuries, created an intense interest in the ability of children to take charge of their own learning. The hole in the wall was now appearing in every home. This book contains the entire text of the original book as well as an update to subsequent work.
Rumi's Little Book of Life
Translated by Marayam H Mafi & Azima Melita Kolin, Rumi's Little Book of Life is a beautiful collection of 196 poems by Rumi, previously unavailable in English. Translated by native Persian speakers, this collection will appeal to Rumi lovers everywhere.
Hope this list helps. Please do comment and help us and our readers discover many more useful books that are available with Kindle Unlimited.
Please note the Kindle Unlimited collection is dynamic and the book availability changes with time.