My Good School – Where Passion Meets Education
A book for anyone and everyone associated with schools and schooling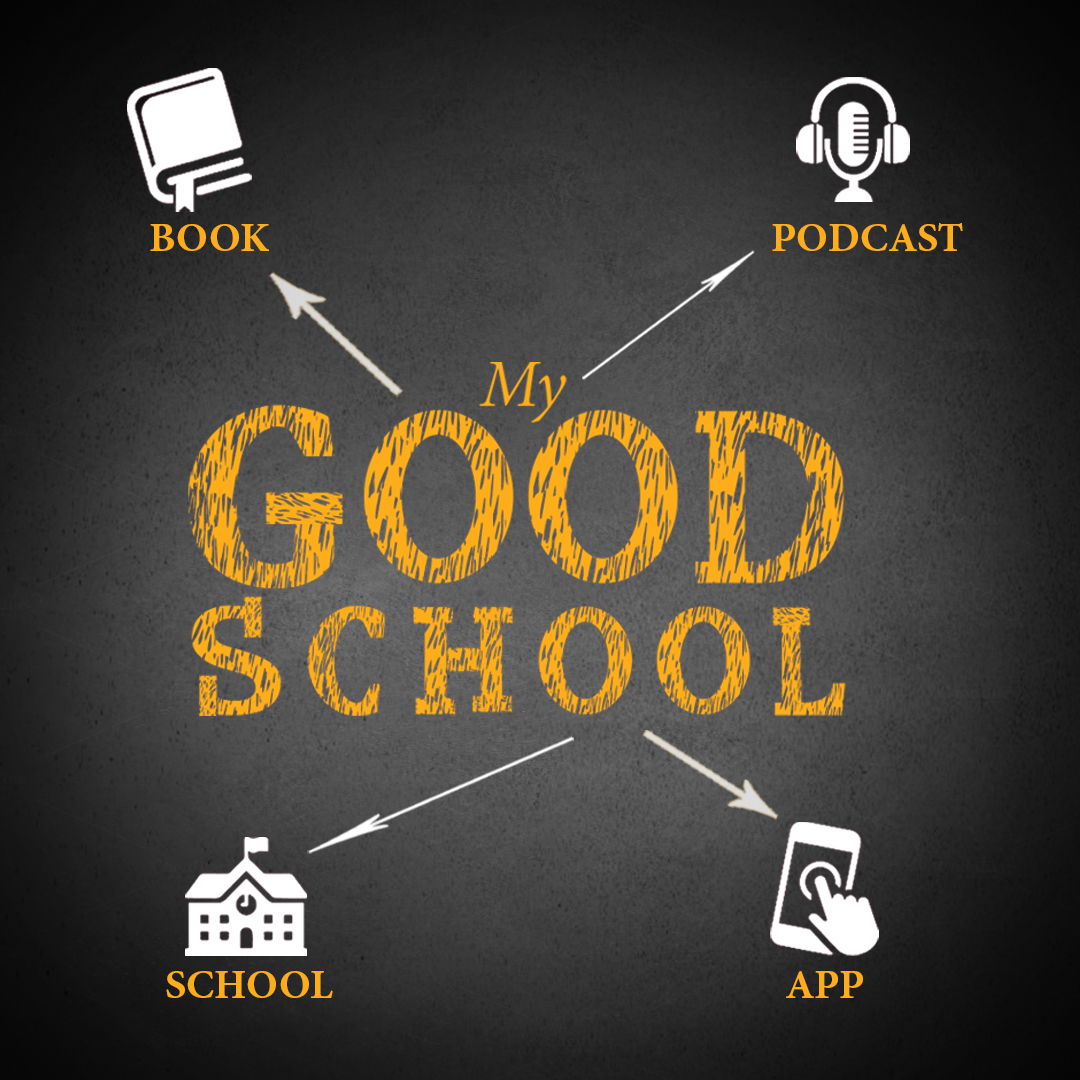 Does your school empower every individual?
If you are at school, we help you experience the joy of learning; for those who did not enjoy school, it is essential to realise that learning is natural for the brain. Just as the heart keeps beating as long as we live, the brain keeps learning.
At My Good School, children develop critical thinking and communication skills, preparing them to face the world. They experience values and virtues working with mentors and peers. #JoyOfLearning
Why should you join My Good School?
"Improves confidence in speaking, helps improve listening skills and reading fluency, teaches time management – balancing schoolwork and My Good School. JOL (Joy Of Learning) helps us in academics; we feel more confident while performing in a play or giving a speech. Everyone quickly finds the pleasure and joy of learning in an open, adaptable environment". – Rishona Chopra, Grade 5 Gyanshree School
My Good School is Phygital (physical plus digital), a marketing term that combines digital experiences with physical ones. The GSA member Schools give equal emphasis to Service, Skill, Sport, and Study. We Focus on the 6 C's: 1 Critical thinking; 2 Creativity; 3 Collaboration; 4 Communication; 5 Character; and 6 Citizenship. The "My Good School" designation shows the school's value on professional learning and student achievement.
Sunday School!
Experience the joy of reading, listening to heartwarming stories, and connecting with young people from schools worldwide —every Sunday in English and Hindi on Google Meet. The once-a-week school, 30 minutes open forum; 60 minutes English and 60 minutes Hindi, follow up on the Telegram App. The pure joy of learning, no compulsion to attend!
Joy Of Learning
The Joy Of Learning Program and the Sunday School is a much-loved innovation of the  Learning Forward India Foundation; the foundation also has a well-established Internship Program, Space Program, Well-being Program, Sports Program, and a Happy Teachers Program.
Good Schools Alliance
Schools and stakeholders empower young people. Programs Partners and Members Schools collaborate for service, skill, sport, and study; add value to the school curriculum, and spread the joy of learning.
Empower every individual at your school
Encourages students to become involved in activities beyond just study; this helps develop confidence, knowledge, and networks.
Experiential learning is a critical factor in progressing successfully through adolescence.
Education empowers students by creating an environment for their personal and social development.
The story of My Good School started with the need for a balanced curriculum that ensured diversity, inclusion, and belonging for every child at The Fabindia School; the school emphasises a holistic approach to education, offering extensive extra-curricular programs along with comprehensive academic courses. Our focus on happy teachers and the joy of learning became a story in itself!
My Good School – the book, podcast, App, and school – give us a reason to celebrate the joy of learning and help us look at learning from every child's perspective. Today, the learning process has become far more democratic, and the role of the teacher has evolved from one who provides knowledge to a person who co-creates learning for every individual, with the child at the epicentre.
The philosophy of My Good School gained global recognition with the publication of the book.
My Good School – Where Passion Meets Education was first published during the pandemic by Rupa Publications in 2021. This perhaps helped us all to look at a deeper understanding of a school, as the NEP 2022 has challenged the old style of teaching and learning. This book will help educators, school administrators, and management and will change the future of learning.

A BOOK FOR ANYONE AND EVERYONE ASSOCIATED WITH SCHOOLS AND SCHOOLING.
The book is for parents to select the school for their child, as the choice can have a lifelong impact on the child's growth and personality.
A guide for you to look beyond that high-rise building and those perfectly manicured lawns—to go deeper in your search for your good school. It will encourage you to observe, question, evaluate, and choose a school that will truly prepare your child for a life beyond the campus, a life beyond theory.
This book will help educators, school administrators, and management build and rebuild such institutions and change the future of learning.
Enriched with the knowledge, experience, and, most importantly, the wisdom of The Doon School alumnus and school improvement coach Sandeep Dutt, this book will encourage conversations around our education system and help shape the future of education.
"This book is almost like a conversation where a concerned parent, a well-intentioned teacher, and an entrepreneur who is aware of the reality of education today discuss everything from the what, the why, and the how of teaching to what it will take to redefine education and learning."

– Arvind Passey, Blogger, and columnist, The Education Post.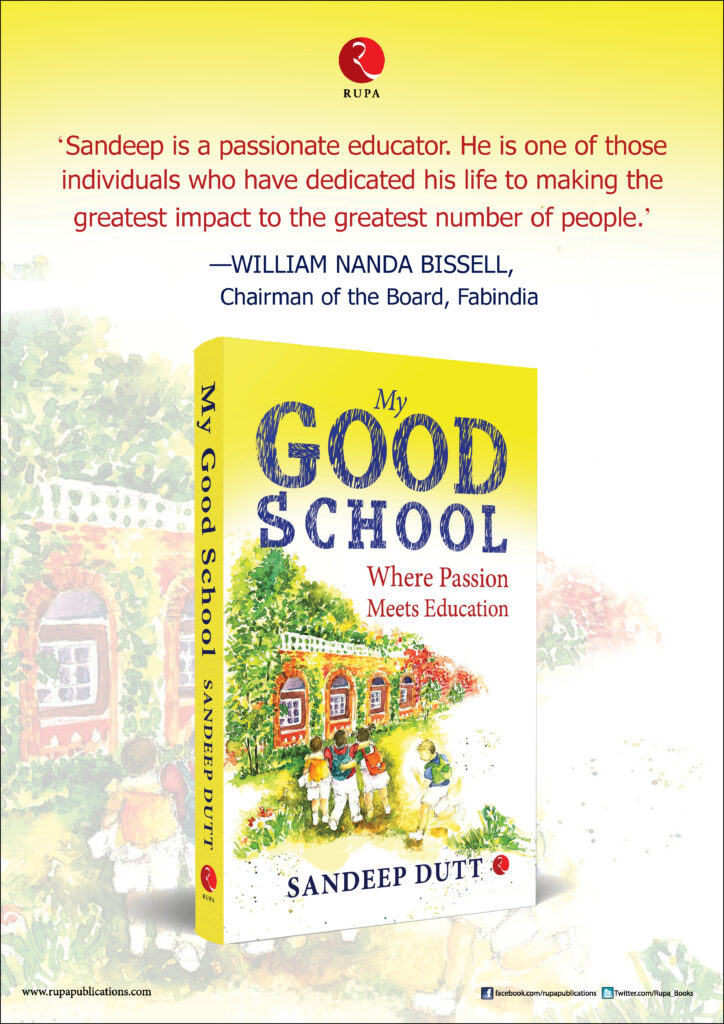 Listed in Top 10 Non-Fiction Bestsellers for 2021 by Booknerds.
Amazon lists the book in its list of top 100 non-fiction books.
At the Learning Forward India Foundation, passionate educators love to help schools deliver better, focusing on community learning programs for students and teachers to help take learning forward. You, too, can experience the joy of learning simply by enrolling at My Good School!
Find out more at www.SchoolEducation.com #MyGoodSchool #HappyTeachers #JoyOfLearning.
10 Professional Development Books Teachers Can Read with a Kindle Unlimited subscription
Here are 10 of our favorite books for teachers that are available to read for free with a Kindle Unlimited subscription (right now).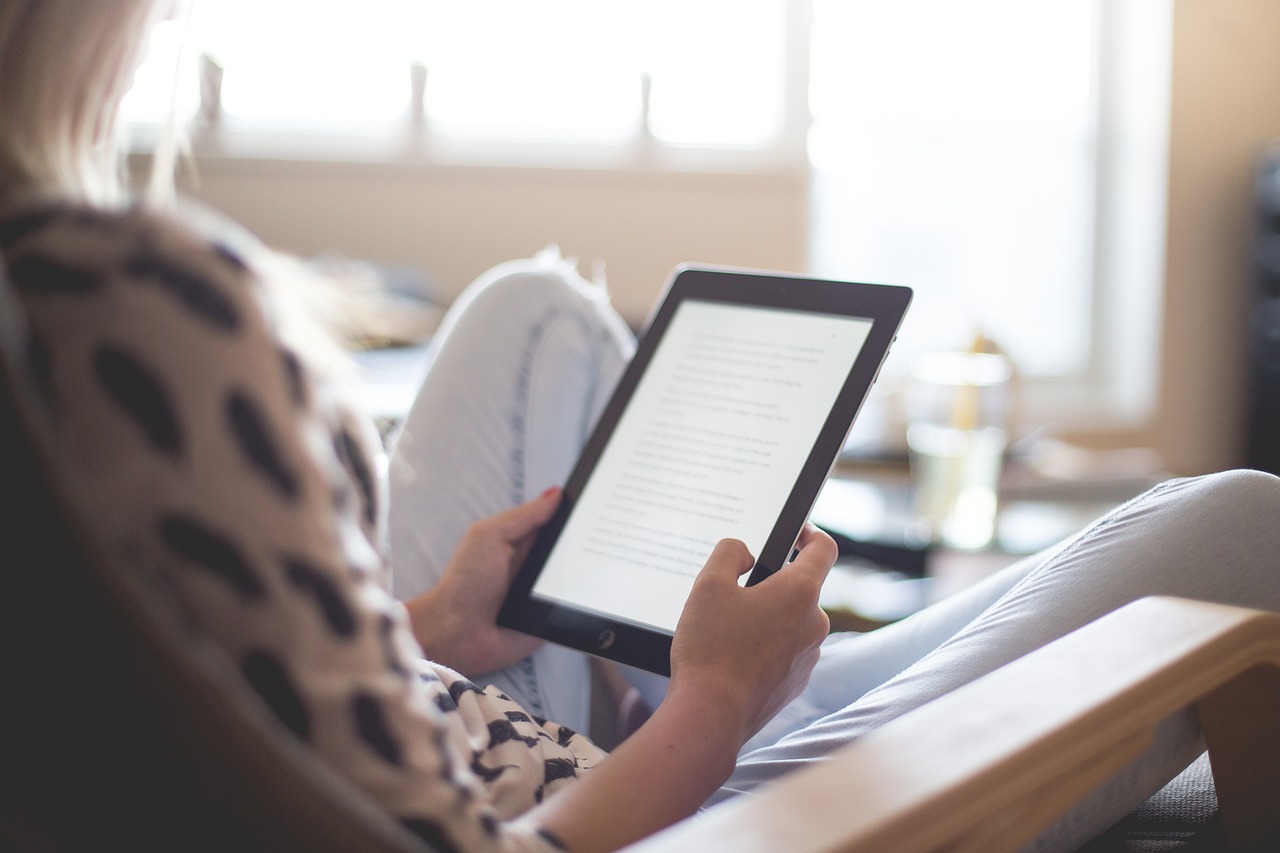 Kindle Unlimited is a monthly subscription that offers unlimited access to over 2 million digital titles including popular novels, new releases, magazine subscriptions, and more.
Teachers can access Kindle Unlimited's books, magazines, and audiobooks on any device — you don't need to own a Kindle. Download the books on your phone, tablet, or computer and access up to 10 titles at a time.
Kindle Unlimited is free for the first month and costs Rs. 169 per month after your free trial ends. Click here to check out Kindle Unlimited.
Here are 10 of our favorite books for teachers that are available to read for free with a Kindle Unlimited subscription (right now).
Why Don't Students Like School?
Why Don't Students Like School?: A Cognitive Scientist Answers Questions About How the Mind Works and What It Means for the Classroom (2nd Edition) by Daniel T. Willingham turns his research on the biological and cognitive basis of learning into workable teaching techniques. This is a valuable resource for both veteran and novice teachers, teachers-in-training, and for principals, administrators, and staff development.
Virus vs. the Internet
Virus vs. the Internet: A practical handbook for schooling during and after the pandemic by Prof. Sugata Mitra is for parents, teachers, educators, and people interested in children and learning. It is a practical and usable handbook of 15 ideas that will help you to enable children to learn, at home, at school, or virtually over the Internet. These ideas are developed from Prof. Mitra's work over the last 22 years on how and what children can learn by themselves.
How To Talk So Little Kids Will Listen
How To Talk So Little Kids Will Listen: A Survival Guide to Life with Children Ages 2-7 by Joanna Faber deals with struggles familiar to every parent, relative, teacher, and childminder. How do you respond to a toddler who won't brush his teeth? The preschooler who pinches the baby? The child who throws everything she can reach?
Organized according to everyday challenges and conflicts, and including real-life examples and the series' trademark cartoons, this book is a survival manual of communication tools, including a chapter that addresses the special needs of children with sensory processing or autism spectrum disorders.
Design Your Mind
Design Your Mind: Everyday Tools to Make Every Day Better by B.W. Cribb is a guide to mastering your mind – to boost creativity, improve decision-making, enhance happiness, authenticity, and reduce stress. Backed by 30 years of involvement in sensory biology and behaviour, science communication, and a lifetime of experience with the weird and wonderful, BW Cribb empowers us with new ways of thinking and being.
Introducing Artificial Intelligence
Introducing Artificial Intelligence: A Graphic Guide 4th Edition by Henry Brighton & Howard Selina is an illustrated introduction to this fascinating area of science.
The Essentials of Vedic Mathematics
The Essentials Of Vedic Mathematics is a book that shows you how to master Vedic mathematics independently, without the help of an expert. The book is designed in such a way that it is useful and understandable to a wide audience.
Introducing Psychology
Introducing Psychology: A Graphic Guide 4th Edition is an illustrated introduction to the main "schools" of thought and the sections within psychology including Introspection, Biopsychology, Psychoanalysis, Behaviourism, Comparative (Animal) Psychology, Cognitive Approaches (including the Gestalt movement), Social Psychology, Developmental Psychology, and Humanism. The key figures covered include Freud, Pavlov, Skinner, Bandura, Piaget, Bowlby, Maslow, and Rogers, as well as many lesser-known but important psychologists.
How to Win Friends and Influence People
How to Win Friends and Influence People by Dale Carnegie is a well-researched and comprehensive guide that will help you through these everyday problems and make success look easier. You can learn to expand your social circle, polish your skill set, find ways to put forward your thoughts more clearly and build mental strength to counter all hurdles that you may come across on the path to success.
The Hole in the Wall
The "Hole in the wall" experiment of 1999, where a computer connected to the internet was embedded into a wall in a slum in New Delhi is well known. This is a new and updated edition of Prof. Sugata Mitra's work between 1999 and 2021. The Covid-19 pandemic, having all but destroyed the existing and decaying system of education from the past centuries, created an intense interest in the ability of children to take charge of their own learning. The hole in the wall was now appearing in every home. This book contains the entire text of the original book as well as an update to subsequent work.
Rumi's Little Book of Life
Translated by Marayam H Mafi & Azima Melita Kolin, Rumi's Little Book of Life is a beautiful collection of 196 poems by Rumi, previously unavailable in English. Translated by native Persian speakers, this collection will appeal to Rumi lovers everywhere.
Hope this list helps. Please do comment and help us and our readers discover many more useful books that are available with Kindle Unlimited.
Please note the Kindle Unlimited collection is dynamic and the book availability changes with time.