My Good School – Where Passion Meets Education
A book for anyone and everyone associated with schools and schooling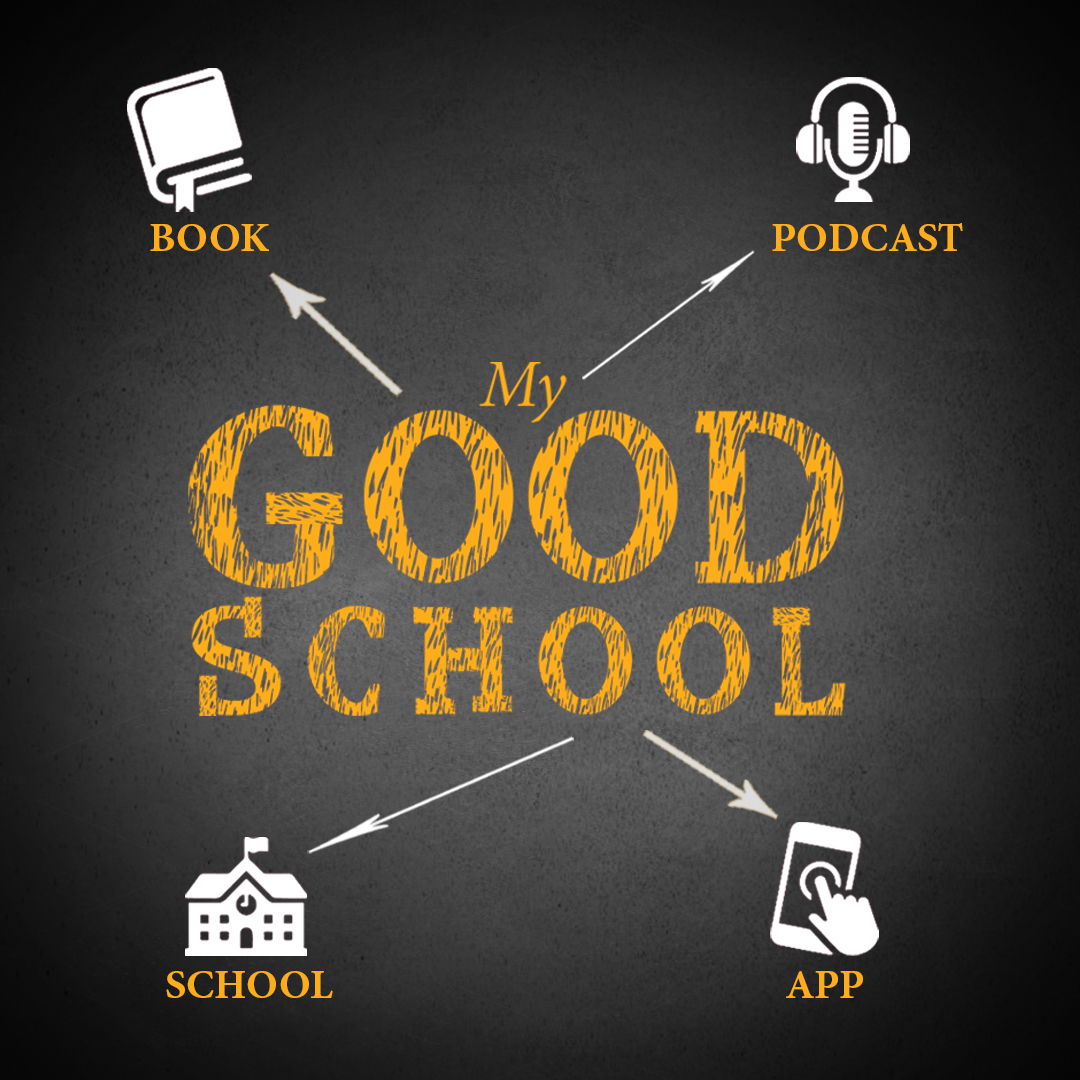 Does your school empower every individual?
If you are at school, we help you experience the joy of learning; for those who did not enjoy school, it is essential to realise that learning is natural for the brain. Just as the heart keeps beating as long as we live, the brain keeps learning.
At My Good School, children develop critical thinking and communication skills, preparing them to face the world. They experience values and virtues working with mentors and peers. #JoyOfLearning
Why should you join My Good School?
"Improves confidence in speaking, helps improve listening skills and reading fluency, teaches time management – balancing schoolwork and My Good School. JOL (Joy Of Learning) helps us in academics; we feel more confident while performing in a play or giving a speech. Everyone quickly finds the pleasure and joy of learning in an open, adaptable environment". – Rishona Chopra, Grade 5 Gyanshree School
My Good School is Phygital (physical plus digital), a marketing term that combines digital experiences with physical ones. The GSA member Schools give equal emphasis to Service, Skill, Sport, and Study. We Focus on the 6 C's: 1 Critical thinking; 2 Creativity; 3 Collaboration; 4 Communication; 5 Character; and 6 Citizenship. The "My Good School" designation shows the school's value on professional learning and student achievement.
Sunday School!
Experience the joy of reading, listening to heartwarming stories, and connecting with young people from schools worldwide —every Sunday in English and Hindi on Google Meet. The once-a-week school, 30 minutes open forum; 60 minutes English and 60 minutes Hindi, follow up on the Telegram App. The pure joy of learning, no compulsion to attend!
Joy Of Learning
The Joy Of Learning Program and the Sunday School is a much-loved innovation of the  Learning Forward India Foundation; the foundation also has a well-established Internship Program, Space Program, Well-being Program, Sports Program, and a Happy Teachers Program.
Good Schools Alliance
Schools and stakeholders empower young people. Programs Partners and Members Schools collaborate for service, skill, sport, and study; add value to the school curriculum, and spread the joy of learning.
Empower every individual at your school
Encourages students to become involved in activities beyond just study; this helps develop confidence, knowledge, and networks.
Experiential learning is a critical factor in progressing successfully through adolescence.
Education empowers students by creating an environment for their personal and social development.
The story of My Good School started with the need for a balanced curriculum that ensured diversity, inclusion, and belonging for every child at The Fabindia School; the school emphasises a holistic approach to education, offering extensive extra-curricular programs along with comprehensive academic courses. Our focus on happy teachers and the joy of learning became a story in itself!
My Good School – the book, podcast, App, and school – give us a reason to celebrate the joy of learning and help us look at learning from every child's perspective. Today, the learning process has become far more democratic, and the role of the teacher has evolved from one who provides knowledge to a person who co-creates learning for every individual, with the child at the epicentre.
The philosophy of My Good School gained global recognition with the publication of the book.
My Good School – Where Passion Meets Education was first published during the pandemic by Rupa Publications in 2021. This perhaps helped us all to look at a deeper understanding of a school, as the NEP 2022 has challenged the old style of teaching and learning. This book will help educators, school administrators, and management and will change the future of learning.

A BOOK FOR ANYONE AND EVERYONE ASSOCIATED WITH SCHOOLS AND SCHOOLING.
The book is for parents to select the school for their child, as the choice can have a lifelong impact on the child's growth and personality.
A guide for you to look beyond that high-rise building and those perfectly manicured lawns—to go deeper in your search for your good school. It will encourage you to observe, question, evaluate, and choose a school that will truly prepare your child for a life beyond the campus, a life beyond theory.
This book will help educators, school administrators, and management build and rebuild such institutions and change the future of learning.
Enriched with the knowledge, experience, and, most importantly, the wisdom of The Doon School alumnus and school improvement coach Sandeep Dutt, this book will encourage conversations around our education system and help shape the future of education.
"This book is almost like a conversation where a concerned parent, a well-intentioned teacher, and an entrepreneur who is aware of the reality of education today discuss everything from the what, the why, and the how of teaching to what it will take to redefine education and learning."

– Arvind Passey, Blogger, and columnist, The Education Post.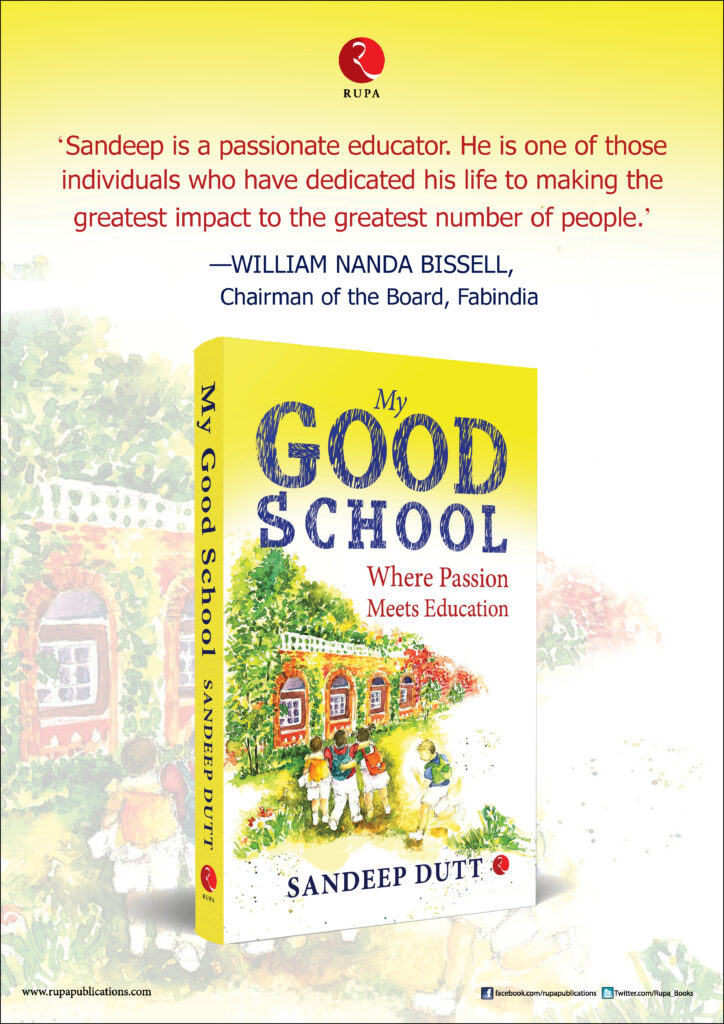 Listed in Top 10 Non-Fiction Bestsellers for 2021 by Booknerds.
Amazon lists the book in its list of top 100 non-fiction books.
At the Learning Forward India Foundation, passionate educators love to help schools deliver better, focusing on community learning programs for students and teachers to help take learning forward. You, too, can experience the joy of learning simply by enrolling at My Good School!
Find out more at www.SchoolEducation.com #MyGoodSchool #HappyTeachers #JoyOfLearning.
Dads, The PA In Parenting: A Book That Shatters All Stereotypes About Roles Of Fathers
Dr. Swati Popat Vats encouraged and guided sixteen fathers to tell their tales of fatherhood. This book is a compilation of stories from all walks of life. Read how these fathers manage to be involved parents in the 21st century and how their children are closer to them because of their efforts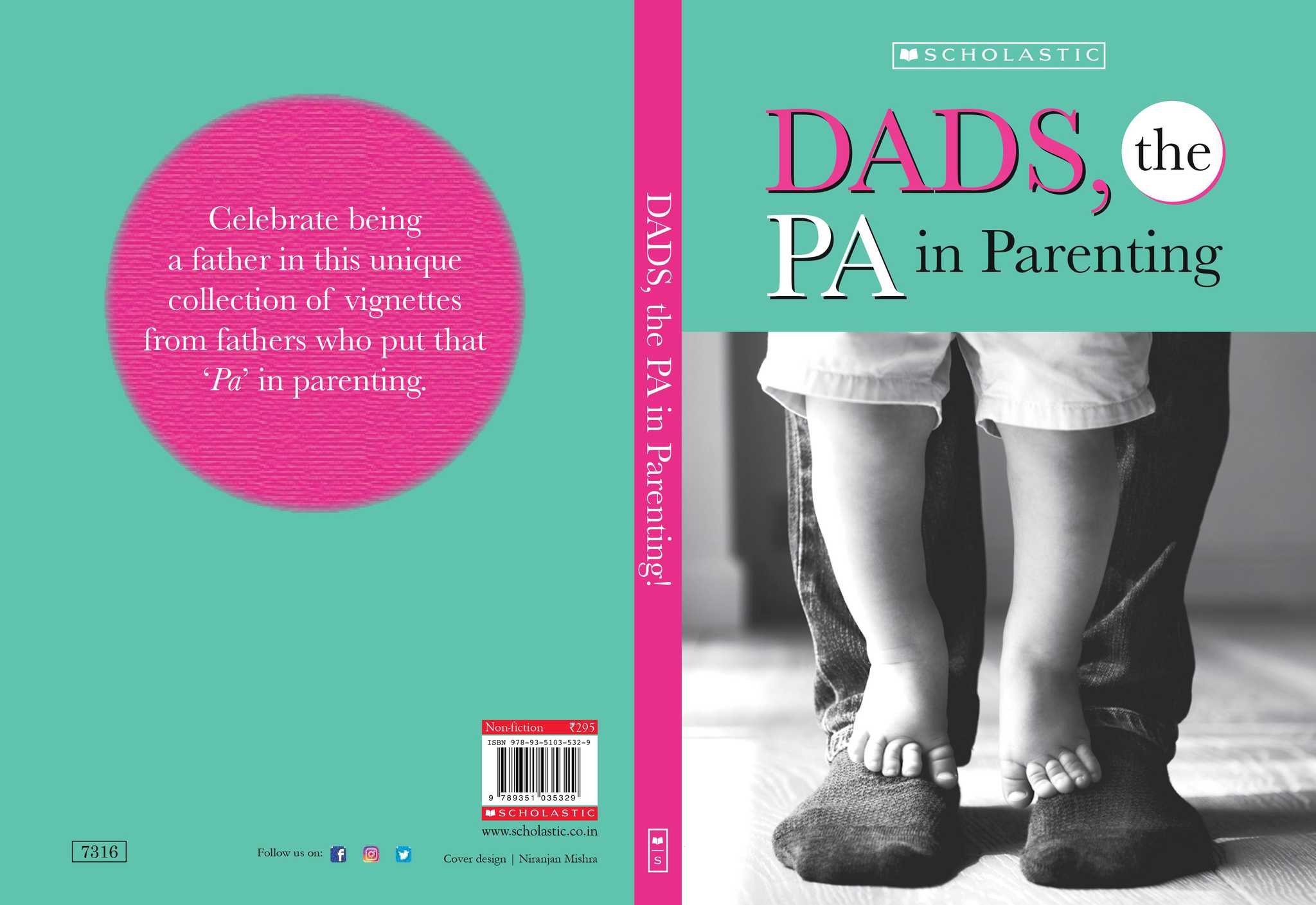 Dads, the PA in Parenting, is a book by Scholastic and is supported by the Early Childhood Association (ECA), Association for Primary Education & Research (APER). It was compiled by Dr. Swati Popat Vats, who is a Parenting Mentor, President at ECA & APER, President, Podar Education Network, Founder/Director, Podar Jumbo Kids.
The book was launched during an online session that was headed by Dr. Vats and hosted twenty-one fathers, it was held a day prior to Father's Day this year (2021).
Dads, the PA in Parenting is an assembly of stories, techniques, challenges, and happiness of fatherhood. This is the first time during the pandemic that sixteen fathers came together and wrote a book on parenting. This book challenges the time-long and socially accepted roles of mothers as the primary caregiver for children. Readers will find, fathers from different walks of life writing about several trials, solutions, and ways of nurturing their kids.
During the launch, Dr. Vats reminisced about the time when the idea of this book was not yet in existence. During a conversation with a dear friend, the actor Karanveer Bohra, she realised how society has discriminated in the roles of parents.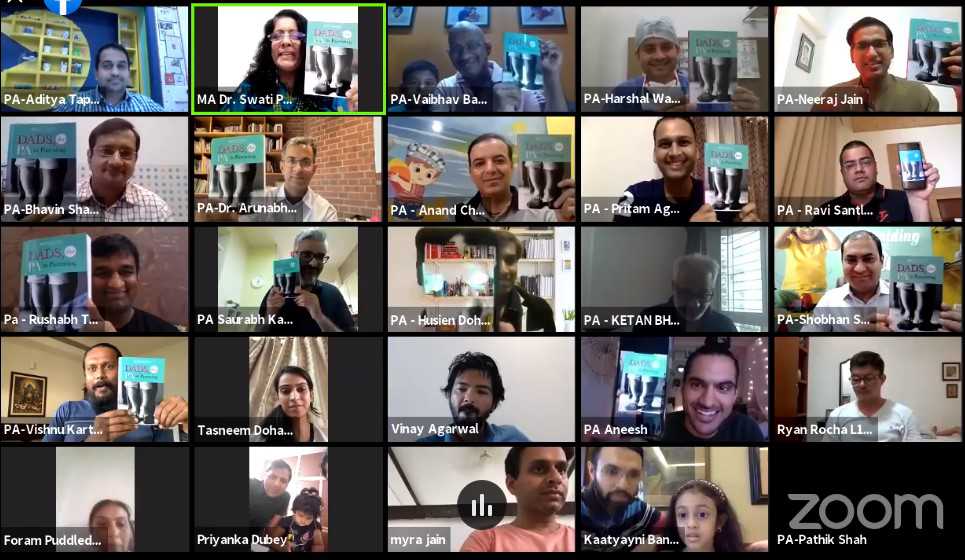 Karanveer writes in the 'Forward' of the book, how being closer to his mother helped him develop motherly instincts. Why he decided that he will not be the kind of father who can not be seen spending time with his daughters or changing their nappies because that's a "mother's job."
A sneak-peek into the book:
Anand Chawla is the Director of Information Technology at Podar Education Network and a father of two. In his heartfelt chapter, he writes about how parenting is not like a degree one may earn by attending college, rather a lifetime goes into learning how to become good parents, and sometimes even then, the parents end up feeling like underachievers.
Aneesh Popat, an award-winning chocolatier and founder of The Chocolatier is a father of a two-year-old daughter. He writes about the complexity of his daughter's birth and how powerless he felt, he calls it his first lesson of being the PA in parenting.
Dr. Arunabh Singh, Director at Nehru World School, is a father of two daughters. He talks about the two most important things to do (according to him) for parents, especially fathers, is reading to your children and listening to them.
Bhavin Shah, CEO of Education World, father of a teen son, express how his son was the reason he could rediscover himself and realise his true potential.
Pratik Shah, Founder president of Anvil Foundation, father of two daughters. He shares a very true insight of being a parent of girls, he says how a father can show what a good relationship with a man looks like to his daughters.
Dr. Harshal Wagh, Medical Practitioner at Kokilaben Dhirubhai Ambani Hospital, a father of two daughters. He accepts being a young couple and expecting a child brought many parenting issues from day one of pregnancy. He rightfully says how children look up to their parents and everything that parents do or say can mould the kids in ways unfathomable.
Haripal Sonawat is a Scientist at TIFR, he is the father of a four-year-old daughter. This is a story of a father raising his daughter by himself in a society that maintains the presence of a mother is more significant. His daily routines and chores, the way he would explain to his daughter about his work and the importance of him being away for a while, and much more.
Husein Dohadwalla, International Educationist and a father to a boy. He pens a real feeling when educators who handle dozens of children have their own, they fall from the sky and realise it is a different ball game altogether.
Neeraj Jain, MD Scholastic, father of a teen daughter and pre-teen son. He shares a simple way fathers can be more involved in their kids' lives. By being involved in their activities the parents can bond better with the kids and communicate effectively.
Pritam Kumar Agrawal, Founder-Director of Hello Kids Chain of Preschools & Riverstone Schools, father of a set of twins, a boy, and a girl. He writes about the entire day, how it beings and what all happens during the time. His time is centered around his children, he writes how spending time with children is foremost important.
Ravi Santlani, CEO – ScooNews and a father of a girl and a boy. He talks about his relationship with his 15 year-old-daughter and 13-year-old son. He focused on the significance of communication between children and parents, be it a mother or a father.
Rushabh Turakhia, Author, Life Coach, Businessman, father of a seventeen-year-old son. His golden rule that he lives by as a dad is to remember that the children are not their parents, they have their own entity. What best parents can do is provide the best values, education, support, and trust the children to let them fly high.
Saurabh Kanwar, Co-Founder ATKT, father of a girl and a boy. In a hilarious way, he narrates how helpless and useless he felt as a new father, how he thought even nannies could do what he was doing. It took him a while to start feeling the actual place in parenthood, the PA in parenting.
Shobhan Soi, CEO Clay Preschools and Education Network, father of two boys. He expresses how boys tend to like mothers better, but being a super dad to his sons is a happy responsibility by choice for him and not a duty.
Vishnu Kartik, Inclusive Educationist, The Heritage Schools. He writes in his story, how he found out his premature-born daughter had Down's Syndrome, the challenges said condition brought along; the way his two-year-old daughter taught him more compared to all the teaching in the world.
Ankeet Dave, Founder Access Life, father to a nine-year-old son. In a funny narration, he tells about the bro code and friendship a father and son share. He also shares how his son was the reason behind the inception of the NGO.
From toddlers to teens, from endearing and hilarious stories to adorable pictures, the book has it all. It concludes with 'Tips for fathers' which is a completely subjective view of how a father is handling certain situations.
This book can be bought in hard copies and will soon be available in e-format, according to Scholastic. Grab a copy, here.