World Book And Copyright Day: Why Reading Is More Important Now Than Ever!
As per tradition on 23 April, World Book And Copyright Day, UNESCO chose Tbilisi, Georgia to be the World Book Capital in 2021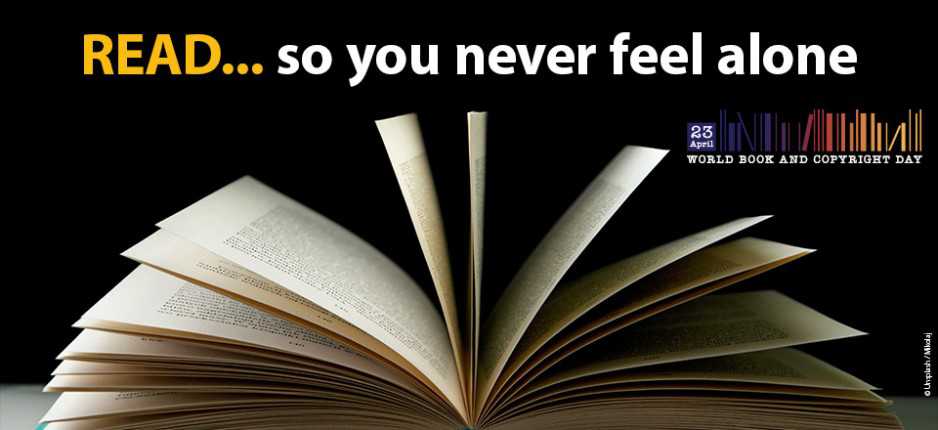 During the last year when most countries have seen periods of confinement and people have had to limit their time spent outside, books have proved to be powerful tools to combat isolation, reinforce ties between people, expand our horizons, while stimulating our minds and creativity. In some countries, the number of books read has doubled.
During the month of April and all year round, it is critical to take the time to read on your own or with your children. It is a time to celebrate the importance of reading, foster children's growth as readers and promote a lifelong love of literature and integration into the world of work.
Through reading and the celebration of World Book and Copyright Day, 23 April, we can open ourselves to others despite the distance, and we can travel thanks to the imagination.
In the preparation for World Book and Copyright Day, UNESCO encourages you to challenge yourself, to explore new topics, formats, or genres that out of your ordinary. Our goal is to engage people in reading, and to have fun doing so! Now is the opportunity to: As a celebration for this year's World's Book and Copyright Day, UNESCO has created a Bookfacechallenge.
The book covers are incredibly important and play a vital role in our buying decisions. We're all extremely judgemental about covers. The pandemic has also reminded us all of the importance of books and reading for comfort and escapism, we've all needed it this past year. We're always glad to see when a title has been well presented, as a good cover can make or break a title.
Join the community of readers for the World Book Day bookfaceChallenge!
In such circumstances, we invite students, teachers, readers from around the world as well as the book industry and library services to testify and express their love for reading by participating in this challenge.
There are also materials for you to use to help engage all communities of readers, individuals and institutions. Whether you want to print and stick them on walls, share them on social media or publish on your website, it helps a lot! Download our communication toolkit.
The more people we can reach, the more people may be helped.
Credit Source: unesco.org
NIOS celebrates 33rd Foundation Day
Dr. Subhas Sarkar addresses the 33rd Foundation Day Celebrations of NIOS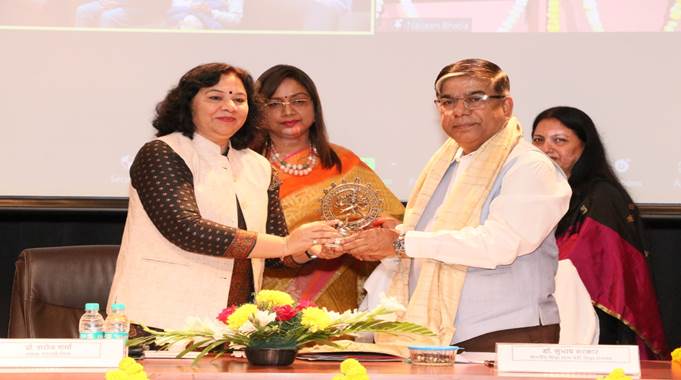 Union Minister of State for Education, Dr. Subhas Sarkar addressed the 33rd Foundation Day Celebrations of NIOS as the Chief Guest.
The function was attended by senior officials of the Ministry of Education, Chairpersons of educational institutions, Heads of Departments, officers, and staff of NIOS. Prof. Naval Kishore Ambasht, former Chairman, of NIOS and Pro-Vice Chancellor, of the Central University of Haryana, Prof. Sushma Yadav graced the occasion.
Dr. Subhas Sarkar in his address appreciated the various programmes and schemes of NIOS and said that NIOS is lighting the lamp of knowledge all over the world. Talking about the Azadi Ka Amrit Mahotsav, he mentioned that today's children will be young people in the age group of 30-40 years on the completion of 100 years of independence and will be responsible for building our nation.
He said that the Ministry of Education has entrusted NIOS with several responsibilities such as developing inclusive education resources, expanding the open and distance education system in states/UTs, translating all courses into more languages as required, creating Indian Knowledge Tradition based courses and propagating Indian culture by translating them into major foreign languages. He also praised the programmes of NIOS enrolling 10 crore adults under 'Basic Literacy Assessment', training of in-service teachers, Gender Green Project, and training in Yoga. He said that Indian Sign Language as a subject at the secondary level has been acknowledged on national and international platforms. He described the launch of an e-library called 'DEEP' by NIOS as a big step forward.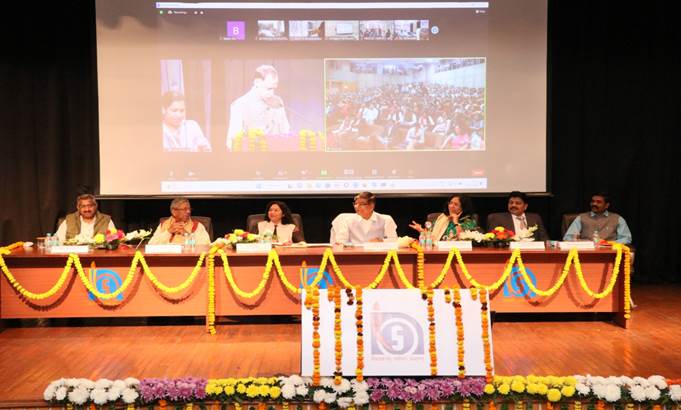 Prof. Saroj Sharma spoke about the journey of 33 years of NIOS and highlighted the special achievements. She said that NIOS is one of the two National Boards of Education under the Ministry of Education, which provides school education through Open and Distance Learning (ODL) for secondary, senior secondary, and vocational education. She elaborated on the role of NIOS in the field of education, efforts being made by NIOS for the successful implementation of the New Education Policy, Virtual Open School, Digital Library (DEEP), NEPIA Project, MoU with Ministry of Defence for Agniveer Project, setting up of Mukta Kaushal Kendras and subjects offered under Indian knowledge Tradition.
It was also conveyed by her that a curriculum called 'Aarambhika' is being developed by NIOS for catering to the Indian Diaspora.
A documentary based on the journey of 33 years of educational endeavours of NIOS was presented on the occasion. In this documentary, 'All England Badminton winner Pullela Gopichand said that most of the players in his badminton academy are getting an education from NIOS.
NIOS alumni, Ms. Niranjana and Vinod Kumar Chaudhary were also felicitated on the occasion. Shri Vinod Kumar said that only due to his education in NIOS, he was able to get the credit of making the Guinness Book of World Records 10 times (8 in Typing and 2 in sports). A proud learner of NIOS, Ms. Niranjana is a successful ventriloquist. Prof. N. K. Ambasht, former Chairman, NIOS said that in this age of technology, innovations must lead to developing 'standalone' courses for the Indian Diaspora, to achieve the goals of the National Education Policy- 2020. Pro-Vice Chancellor, Prof. Sushma Yadav said that the role of NIOS increases in the light of New Education Policy. NIOS has such potential that the institute will be able to achieve the ambitious goals of National Education Policy 2020 in the coming years.
The half-yearly magazine of NIOS 'Pragyan' was released by Dr. Subhas Sarkar on this occasion.