AIM Announces Partnership With AICTE To Adopt Atal Tinkering Labs & Empower Them
AICTE Institution Innovation Councils (IICs) adopting ATLs will result in empowering them and mentoring schools' student innovators, across the country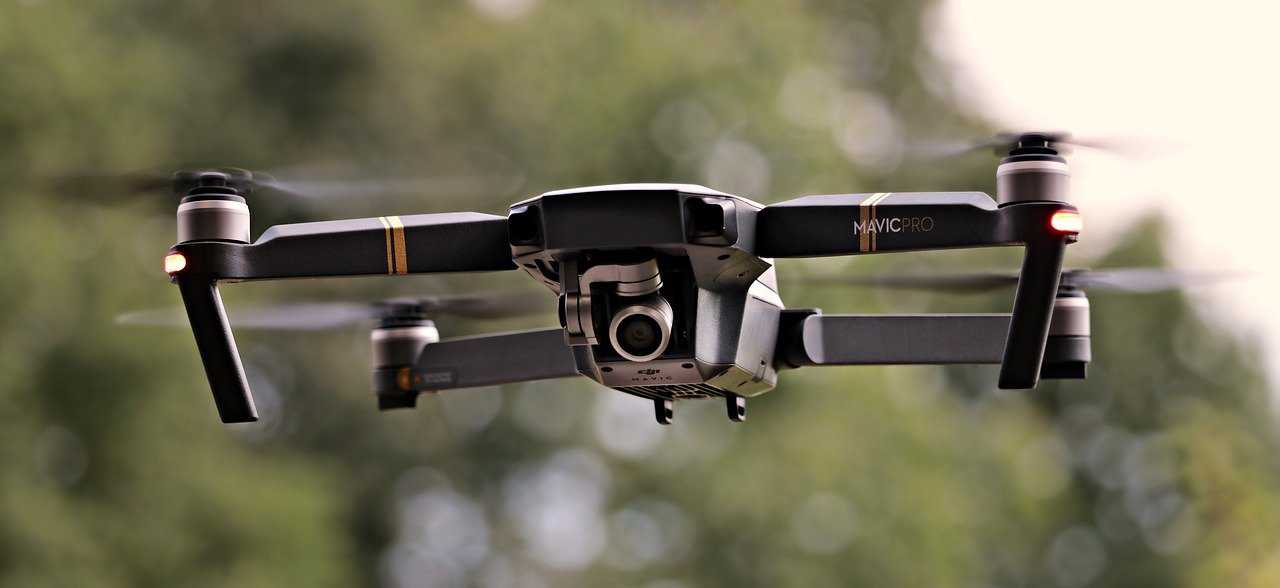 On the occasion of Dr. BR Ambedkar Jayanti on 14 April 2021, Atal Innovation Mission, NITI Aayog and All India Council for Technical Education (AICTE), Ministry of Education's Innovation Cell announced their strategic collaboration to empower Atal Tinkering Lab school students for world-class, future-ready innovation skills across the country.
The partnership offers to begin with to connect around 7200+ Atal Tinkering Labs (ATLs) established in schools with 2500+ Institution's Innovation Councils (IICs) functioning in higher educational institutions spread across all the states and UTs.
ATLs in schools are equipped with facilities and provide tinkering opportunities to school students to ideate and work on innovative projects and improve their innovation abilities. Whereas IICs in HEIs take the institution's innovation capability and facility to engage students and faculties in innovation and entrepreneurship activities and provide the opportunity to ideate, innovate and become entrepreneurs.
Both ATL and IIC models have proved as efficient and effective institutional mechanisms to unleash the creative potential of youth and engage in entrepreneurial manifestations. To make these models stronger and impactful, adoption of ATLs by IICs and continuous mentoring support to ATLs is an integrated ecosystem build up step from AICTE, MIC and AIM, NITI Aayog.
Moreover, this move is also aligned with the NEP 2020 objective of bridging gap between schools and higher educational institutions. The adoption process will see actions of online mentoring, lecture sessions, group projects, visits of key stakeholders etc. from both sides.
Speaking during the virtual event, Mission Director Atal Innovation Mission, R Ramanan said "AICTE and AIM have developed a strategic partnership over the last couple of years. The adoption of ATLs and their students by AICTE IICs in proximity to the ATLs will greatly enhance the spurring of relevant knowledge and innovative thinking in the ATL school students leveraging the various innovation related training and innovation workshop initiatives from IICs"
Chairman of All India Council for Technical Education, Dr. Anil Sahasrabudhe while speaking on the occasion stressed upon training students as well as inculcating Indian Knowledge Systems and values associated with it.
"I am really happy about this collaboration through which we not only just mentor innovative students but also embed the Indian knowledge sharing value systems among them. I believe giving back to society is much more crucial value to be imbibed in itself. Therefore, while we aim to embed IoT, Robotics, machine learning, deep learning, 3D, blockchain, augmented reality, virtual reality etc and train students, we must also focus on how it also endorses along with value systems," he asserted.
In his address, Chief Innovation Officer (CIO) at Ministry of Education, Govt. of India Dr. Abhay Jere said "If we really wish to emerge as a truly innovative nation then we have to ensure that we have a huge pipeline of great ideas. In this context, I believe that this partnership between Atal Innovation Mission and IICs will contribute immensely, enabling a seamless flow of ideas and human resources thereby creating a generation with entrepreneurial mindset."
Meanwhile, the collaboration will also offer a unique opportunity for students to participate in innovation contests, even as they have a chance to receive mentoring support, access to university ecosystem support etc.
During A National Consultation Discussions Were Conducted For Class 12th Exams & Entrance Exams
Education Ministry with other significant departments of the Indian government will come to a conclusion soon regarding the 12th Board Exams & Professional Entrance Exams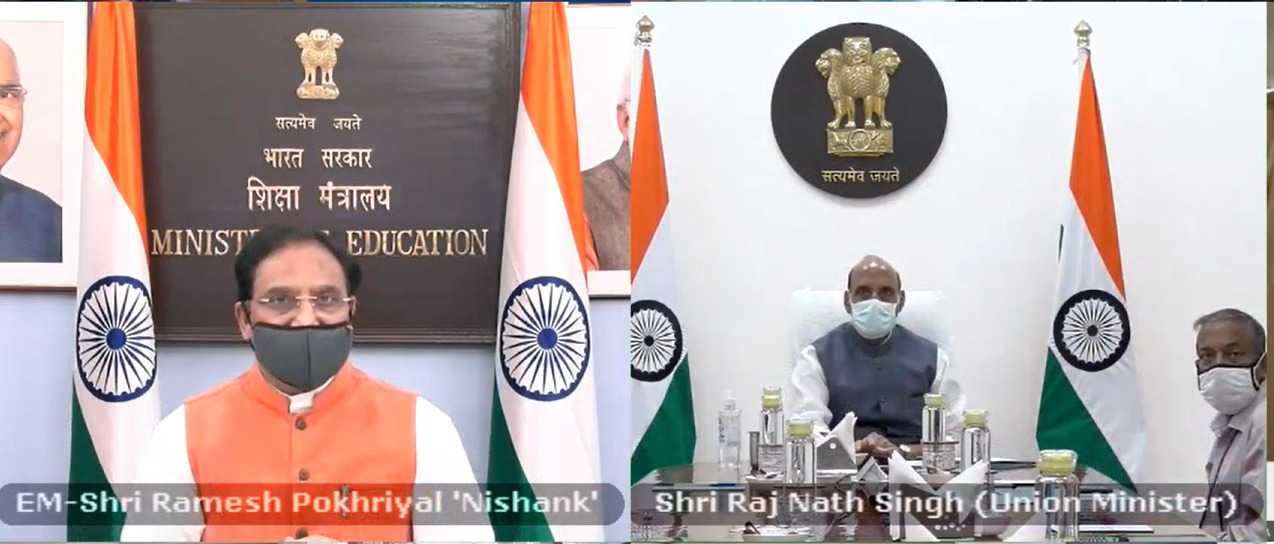 A national consultation was arranged on 23 May 2021 by the Ministry of Education, Government of India with the Education Ministers and Administrators of all States and UTs. The consultation was chaired by the Union Defence Minister Shri Rajnath Singh and was attended by Union Education Minister Shri Ramesh Pokhriyal 'Nishank', Union Minister for Women and Child Development and Textiles, Smt. Smriti Zubin Irani, Union Minister for Forest, Environment and Climate change and Information and Broadcasting, Shri Prakash Javadekar and Minister of State for Education Shri Sanjay Dhotre. Secretary, Higher Education Shri Amit Khare; Secretary, School Education Smt Anita Karwal and senior officials of the Ministry also attended the meeting.
I thank all the Hon'ble Chief Ministers, Education Ministers, and officers associated with the world's largest education system for participating in the high-level meeting chaired by Hon'ble Minister of Defence Shri @rajnathsingh Ji. pic.twitter.com/i4e8p5lH90

— Dr. Ramesh Pokhriyal Nishank (@DrRPNishank) May 23, 2021
While opening the forum for discussions, the Minister for Education, Shri Ramesh Pokhriyal"Nishank' expressed his gratitude to the cabinet ministers from the Government of India who attended the meeting on 23 May 2021, for their extensive support in the preliminary discussions leading to this consultation and for remaining present in the meeting. It may be mentioned that a high-level meeting was held on 21 May 2021 under the chairmanship of the Prime Minister with nine Union Cabinet Ministers and senior officials to discuss about the conduct of Board exams for Class XII and All India Entrance exams. The Minister expressed his gratitude to Defence Minister Shri Rajnath Singh for giving his time and valuable suggestions relating to the exams. He thanked the Union Minister for Women and Child Development, Union Minister for Information and Broadcasting, Minister of State for Education for attending the meeting. The Minister of Education also expressed commitment towards the safety and security of children as the first priority of the Government of India. The Minister said the entire country has come together to ensure the safety and academic welfare of the students and the smooth functioning of the education system. He said that despite challenges posed by Covid-19, the Government has left no stone unturned to successfully bring education to online mode. He said that the homes were converted into schools.
The Minister discussed the importance of the Class XII Board exams and the All India Entrance exams in shaping the future and defining the careers of students. The Minister said keeping in view the present circumstances we decided to cancel the CBSE Board examinations of Class X and evaluate through internal assessment but Class-XII examinations are very important to decide the future of a student.
He said that this meeting was called to enable Central and State Boards and other examination agencies to be able to examine various options available in the present challenging circumstances through a consultation process. Shri Pokhriyal assured that the deliberations with all stakeholders in the meeting on 23 May 2021 will help in reaching a suitable decision on exams in the interest of all the students and ensuring a bright future for our children.
The discussions were held around two themes, i.e, board exams to be conducted for Class XII by the Central Board of Secondary Education and other State Boards and the All-India Entrance examinations for various higher education institutions and professional courses. Various options regarding the methodology, process, duration and timings of the exams were discussed. While a broad consensus was there, however, it was decided that States and UTs may like to further examine the matter and send their feedback in writing by the 25th of May,2021.
The meeting was attended by Chief Minister of Jharkhand and Goa, Deputy Chief Minister of Uttar Pradesh and Delhi and State Education Ministers, State Education Secretaries, Chairpersons of Examination Boards, Administrators of Union territories, Secretaries of Higher Education Department and School Education Department of Government of India, Chairman CBSE, UGC and AICTE, DG NTA and several other officials.
While summing up, Union Defence Minister, Shri Rajnath Singh thanked all the participants for putting forth their positive suggestions on the proposals for conducting examinations. He requested States and UTs to submit other suggestions, if any, to the Ministry of Education by this Tuesday i.e. 25th May. The Ministry will consider all those suggestions and take a final decision soon, he added. He reiterated that the priority of the Government is to conduct all the examinations in a safe and secure environment.
Earlier on 14th April, the Central Board of Secondary Education had notified that Class XII exams have been postponed and that further information with regard to Class XII board exams would be given to students by the 1st of June. In this context, following the consultative meeting with the States and UTs on 23 May 2021, the Government of India will examine the suggestions received from the various State Governments this week and convey further information in this regard to the students by or before the 1st of June 2021.