HPS Begumpet Hosts Curtain Raiser for Centenary Celebrations
The Hyderabad Public School (HPS) Begumpet, Centenary Celebrations Commence Jan 2023. Distinguished Alumni attend the Curtain Raiser.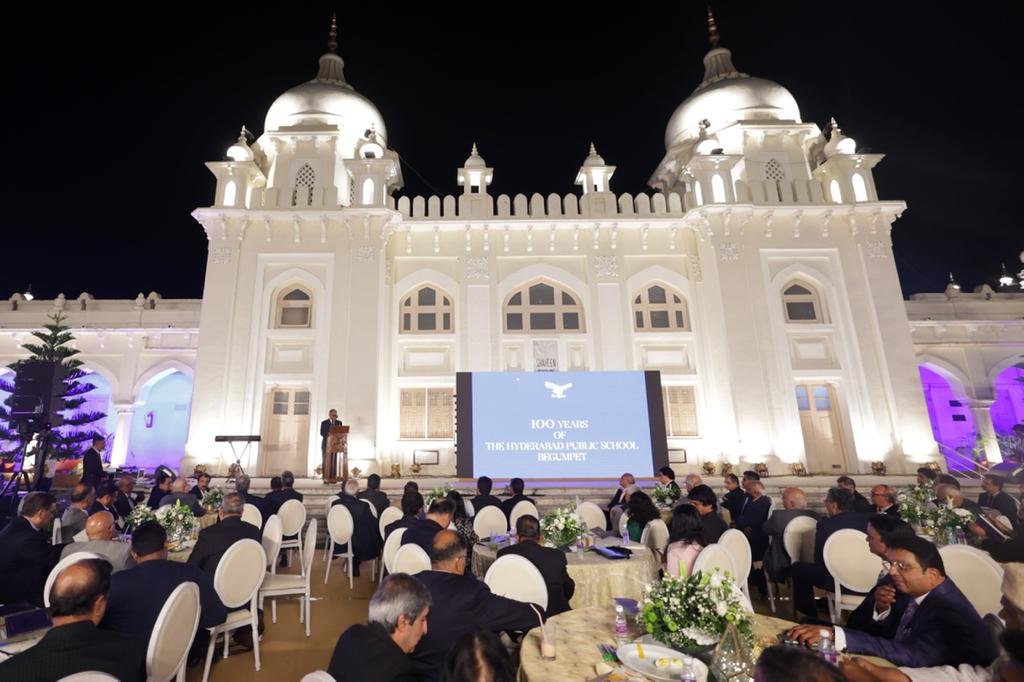 Unveiled: The School Vision 2050 & long-term infrastructure plans
Over 300 distinguished alumni attended an exclusive dinner & pledged support towards making the school an educational institution of global excellence
The Hyderabad Public School Society & its Board of Governors hosted an exclusive Curtain Raiser for the HPS(B) Centenary Celebrations starting Jan 2023. This was followed by a detailed presentation on the HPS Vision & Mission 2050 and the future infrastructural plans.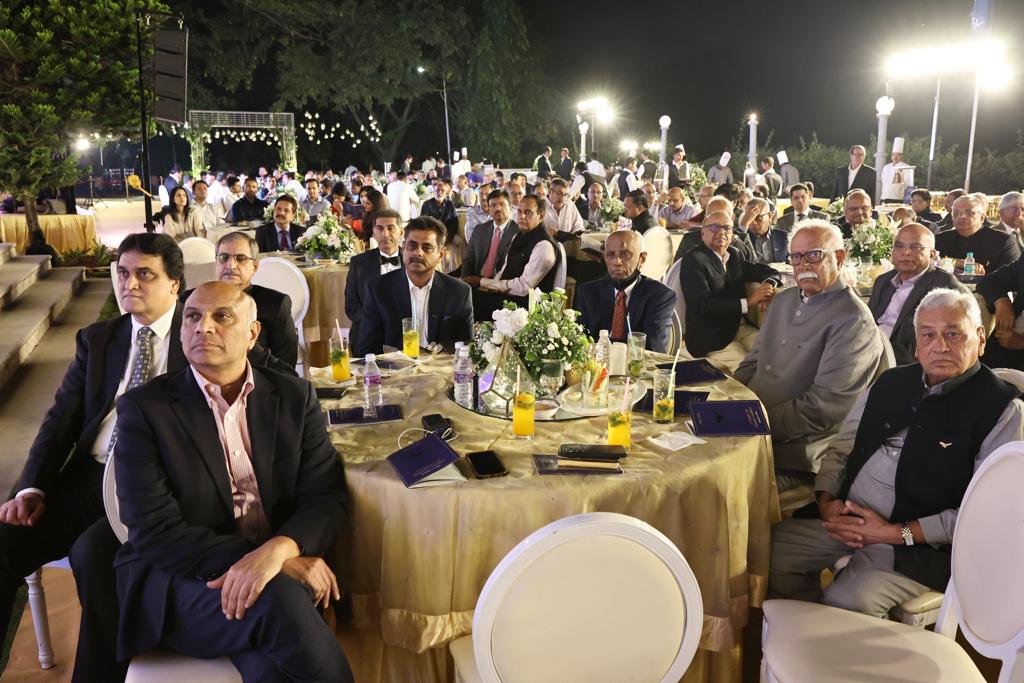 The formal dinner was attended by over 300 distinguished alumni who pledged their support, promised to participate, and assist their Alma Mater with time, talent & resources. Some of the prominent Alumni present at the dinner were Mr. Ashok Gajapati Raju (Former Union Minister), Mr. Konda Vishweshwar Reddy (Former Member of Parliament), Padmashri Dr. P. Raghuram, Mr. Hari Buggana (Inv Ascent), among other honourable members consisting of prominent doctors, businessmen, lawyers, politicians, sportsmen, artists, among many others.
Video messages of commitment to active participation as well as an appeal to all other alumni to come forward and contribute towards the execution of the school's long-term vision was made by prominent alumni such as Mr. Shantanu Narayan (CEO, Adobe), Mr. Satya Nadella (CEO, Microsoft), Mr. Sriram Panchu (Senior Advocate, Madras High Court), Mr. Harsha Bhogle (Commentator), Mr. Shailesh Jejurikar (COO, Procter & Gamble), Mr. Nagarjuna (Film Actor), Mr. Syed Akbaruddin (IFS Retd), Mr. Prabhu Pingali (Chairman, ICRISAT) who could not be present at the event.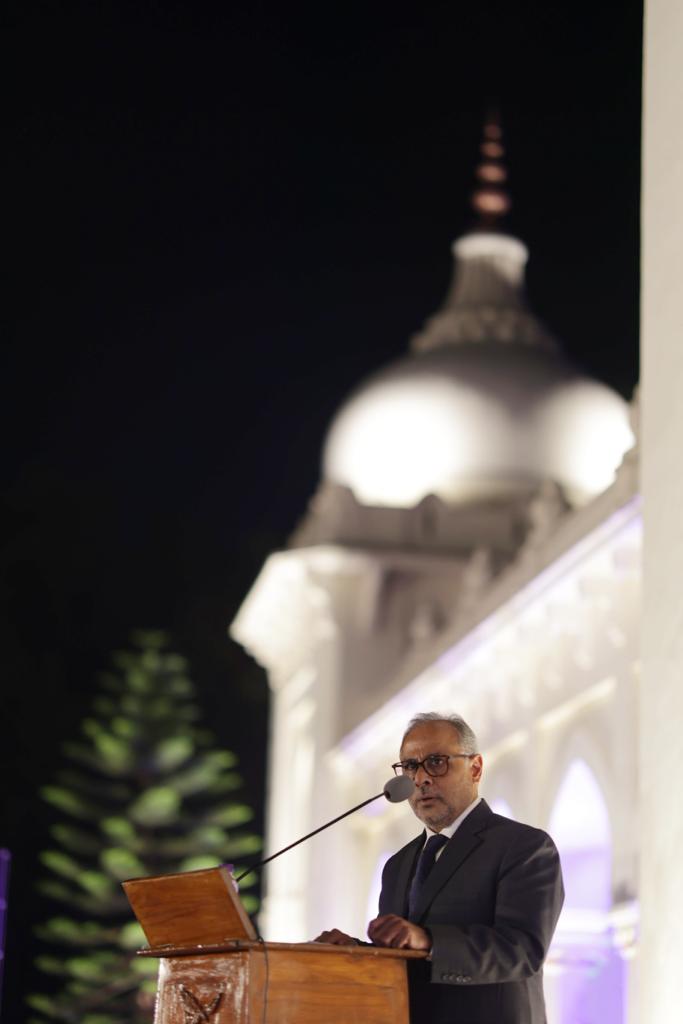 Speaking at the event Dr. Madhav Deo Saraswat, Principal of The Hyderabad Public School, Begumpet, stated "An Institution committed to a legacy of excellence like ours is a partnership among its students, faculty, alumni, administrators, donors, trustees, and more. The school needs a new impetus backed by a new approach, new thinking, and of course necessary resources as we enter the centennial year. I invite the alumni to participate and engage with the school so as to efficiently meet the audacious plans set out in Vision 2050".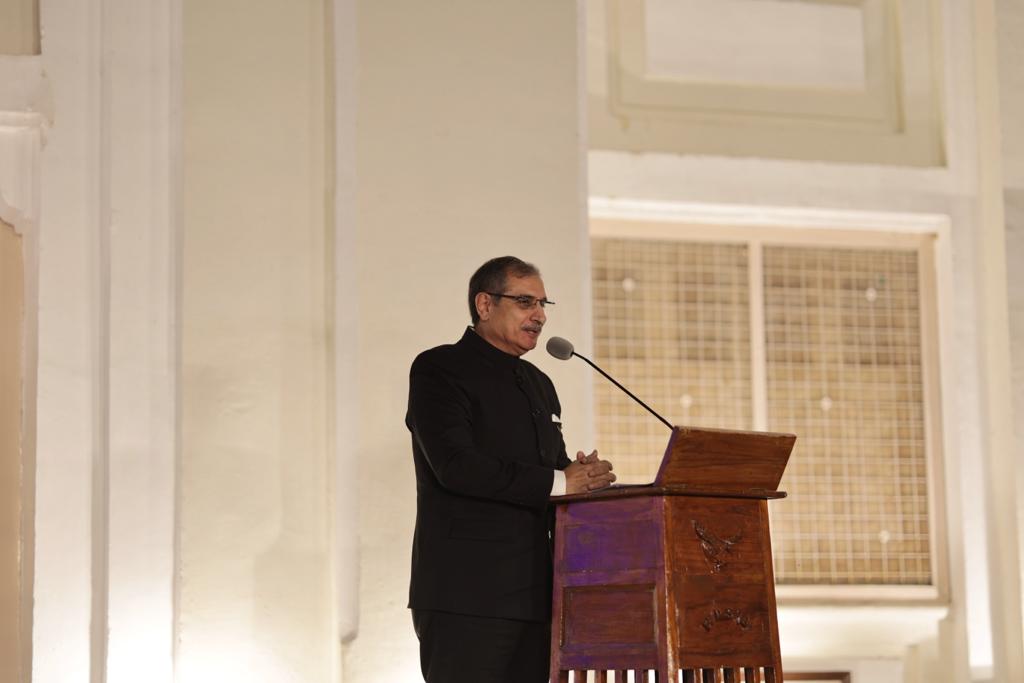 Highlighting the need for alumni to give back to their alma mater, Mr. Gusti J Noria, President, The Hyderabad Public School Society in his address emphasised that, "The culture of any organisation grows over time. With a school, the alumni are often the keepers of the culture. The success of our school can be measured, by the contribution, the alumni have made to our school, nation, and the world at large. We are all proud to say that HPS has, is, and will continue to be the torchbearer of excellence!!"
He exhorted the alumni and solicited their wholehearted participation in planning, organizing, and implementing the centenary celebrations and the long-term development plans of HPS.
About the HPS-B Centenary Celebrations
The Centenary Celebrations that would start in January 2023, are being planned as a year-long grand celebration with multiple activities & events for students, staff, parents & alumni.
Details of the Centenary programme with the confirmed dates would be released in the public domain shortly along with a commemorative logo.
About the HPS Vision 2050
The Hyderabad Public School Society has prepared a vision and road map for the further development of its four schools — at Begumpet, Ramanthapur, Kadapa, and Warangal — over the next three decades leading up to 2050. A diverse group, comprised of proximate stakeholders of HPS, experts/leaders from the fields of education, business, science, government, law, politics, family counselling, and social work participated to help formulate the vision document.
The HPS Vision 2050 document is the result of over 1,000 person-hours of intense deliberations, discussions, and negotiations among this diverse group of 30 participants Admittedly, the HPS Vision 2050 envisages extremely audacious but achievable goals given the long history of the determined accomplishment of the Schools' and their alumni.
For more information:
Contact Name: Naomi Hill
Number: 9063031923
Email ID: [email protected]
Website: https://hpsbegumpet.org.in
28th edition of CBSE Sahodaya Schools Conference begins at Vadodara
The 28th National Annual Conference of Sahodaya School Complexes on the theme of Education 4.0-Reinventing
Education 2030 and beyond begins.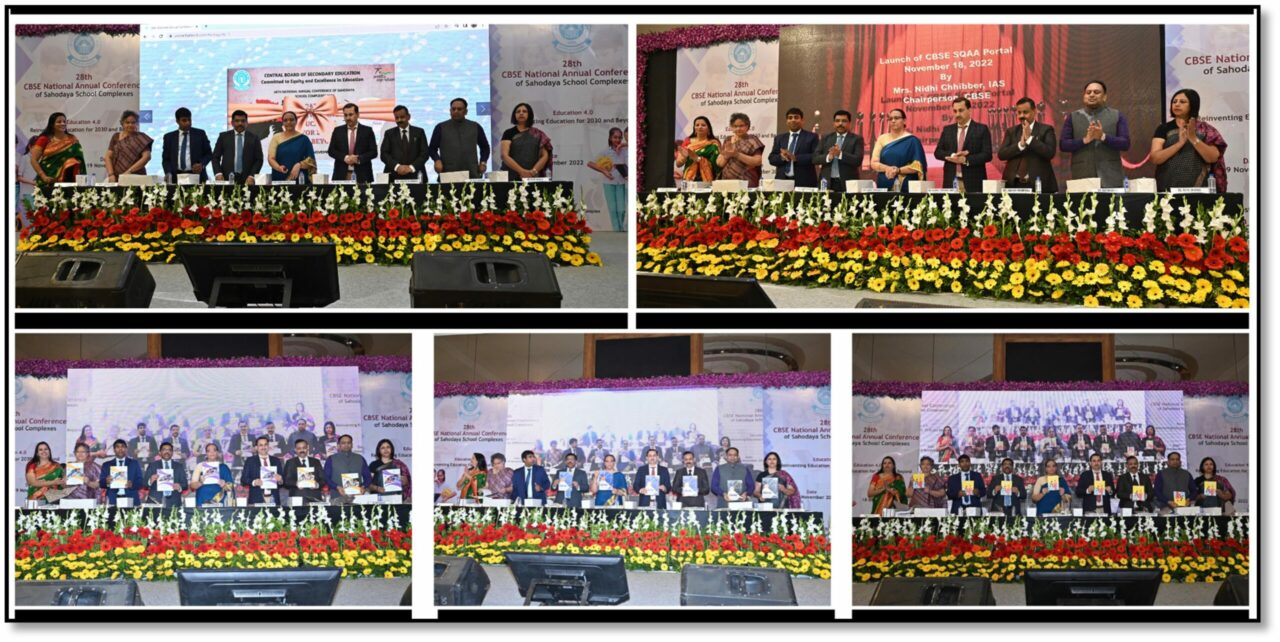 The 28th National Annual Conference of Sahodaya School Complexes (2022) began on 18th November 2022. This year the conference is being held in collaboration with Gyan Sarovar Sahodaya –The Central Gujarat CBSE Schools Sahodaya Complex.
The theme of the conference is "Education 4.0: Reinventing Education for 2030 and Beyond" with the objective to sensitize school leaders and prepare them for the era of education 4.0 with the necessary changes in the design of curriculum and pedagogy.
Sub Themes
Social dynamics and development of education
School Leadership for futuristic schools
Technology is indispensable for education
Capacity Building of teachers
AI in school education
Creative Learning
Positioning curriculum for 2030 and beyond
Moving from Transactional Leadership to Transformational Leadership
Building Learning Communities
Schooling Vs. Education: Bridging the gap for a better India for 2030 and beyond
Community School Partnership for quality education
This year's conference is hosting the representatives of more than 200 Sahodaya School Complexes and educationists from around the world in a two-day event at Vadodara.
Principals from 800 plus CBSE affiliated schools in the country and abroad, academics, and senior officers of the Board are participating in this two-day conference which will dwell upon various themes such as Community School Partnership, Schooling versus Education, Technology for Education, Artificial Intelligence in Education, Building Learning Communities, Leadership, Creative Learning, and Capacity Building of Teachers.
The inaugural session of the conference began with the address of the Chairperson CBSE Smt. Nidhi Chhibber highlighting the roles and responsibilities of school principals and administrators in realizing the objectives of NEP 2020 and making schools future ready.
A number of publications prepared by the Board were also launched by the Chairperson, on this occasion.
Conference Souvenir
A compilation of the probable best practices received from different schools across the country in the area of curriculum, pedagogy, capacity building of teachers, school leadership, school community partnership, and use of technology.
CBSE SQAA Portal
As per NEP 2020 recommendations, CBSE has developed a 'School Quality Assessment and Assurance (SQAA)' Framework based on 7 domains covering all the aspects of school functioning and can be useful as a tool for accomplishing individual and institutional excellence.
Practice Books in Science and Mathematics have been developed for Students of classes IX and X in the subjects of Mathematics and Science to strengthen the skills and competencies of students and help them apply the learned concepts in real-life situations and draw inferences.
These workbooks present a series of questions organised as themes, mapped to concepts from the curriculum of the respective class.
Item Banks
The board has designed and developed Competency Focussed Practice Questions aligned to the NCERT curriculum in the subjects of English, Mathematics, Science, and Social Science for Class X students to test conceptual understanding and application.
SAFAL Assessment Frameworks for grades 3, 5, and 8 were also launched today in the subjects of Language (English/Hindi), Mathematics, and EVS/Science. These include domains, strands, and competencies, and define learning outcomes at various proficiency levels.
PRAYOG
Pradhanacharya Yojna for Growth, has been designed in view of the important role of the Principals in the effective implementation of NEP 2020 in CBSE schools and covers various themes such as Innovative Pedagogy, Competency Focussed Education, Experiential Learning, Art integrated learning, Story Telling and Sports Integrated Learning, Systemic Reforms via initiatives such as SAFAL, HPC, SQAA, and Competency-based assessments, and other topics like Peer Education and Life Skills, Inclusive Education, Environmental Education, Pedagogy Leadership and Expectations from Principals.
Skill Education
A number of Skill Modules for Class VI-VIII on Travel and Tourism, Marketing, Media, Beauty & Wellness, Design Thinking, and Innovation were also launched today along with new modules for classes IX-XII in Library and Information Science, Cost Accounting, Early Childhood Care and Education.
Hand Book on Positive Parenting – A Ready Reckoner
The Board has always been sensitive and proactive regarding the mental health and wellness of students. Positive Parenting – A Ready Reckoner has been brought out by CBSE with the hope of adding value to the nuances of parenting and nurturing skills in a very simplistic and easy-to-follow manner. This publication by no means attempts to undermine the concerns and care of the parents already in place but may help in deepening the understanding and in building positive relationships amongst schools, parents, and students. The contents have been carefully curated post-COVID challenges and include topics such as the Mental and Emotional Wellness of Children, Parenting the Pre- teens, Gender Equality and Child Abuse Protection, Children with Special Needs, Online Learning for Parents, and more.