HPS Begumpet Hosts Curtain Raiser for Centenary Celebrations
The Hyderabad Public School (HPS) Begumpet, Centenary Celebrations Commence Jan 2023. Distinguished Alumni attend the Curtain Raiser.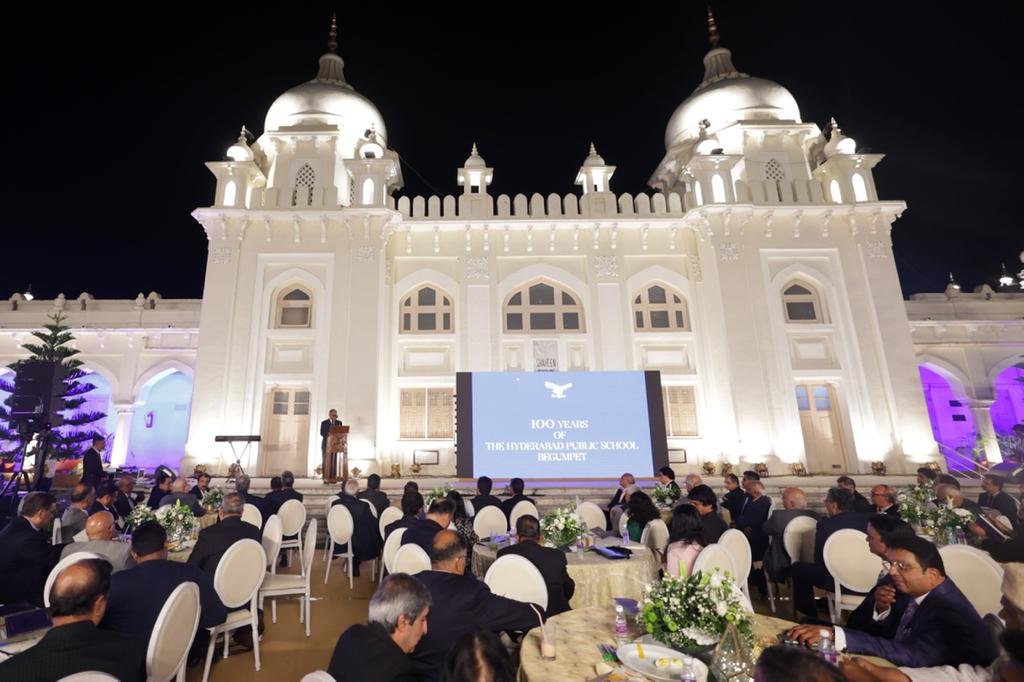 Unveiled: The School Vision 2050 & long-term infrastructure plans
Over 300 distinguished alumni attended an exclusive dinner & pledged support towards making the school an educational institution of global excellence
The Hyderabad Public School Society & its Board of Governors hosted an exclusive Curtain Raiser for the HPS(B) Centenary Celebrations starting Jan 2023. This was followed by a detailed presentation on the HPS Vision & Mission 2050 and the future infrastructural plans.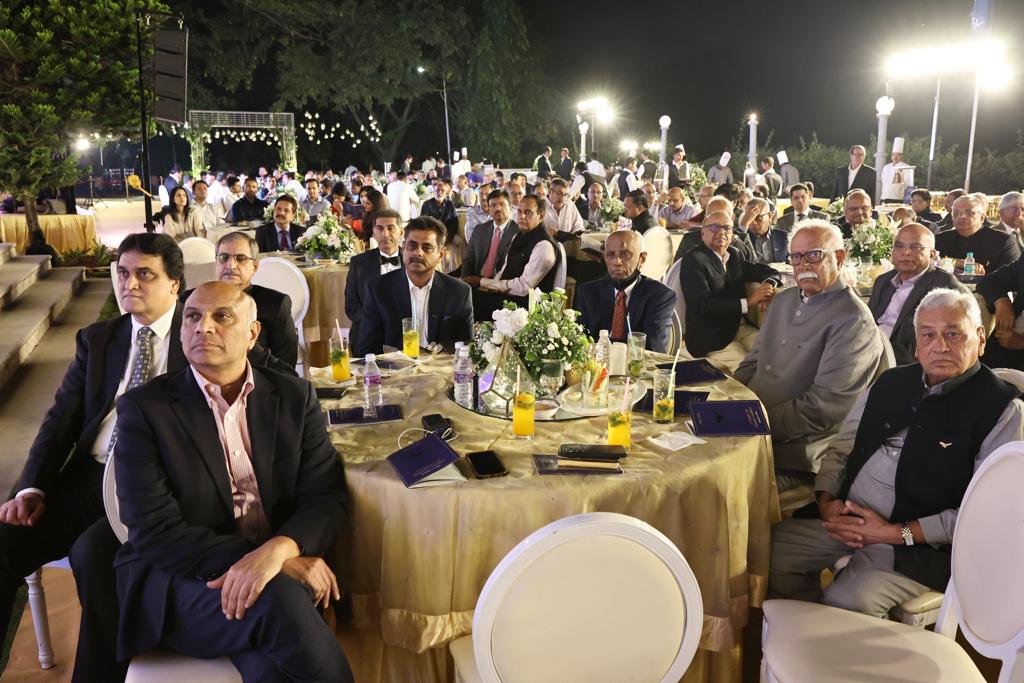 The formal dinner was attended by over 300 distinguished alumni who pledged their support, promised to participate, and assist their Alma Mater with time, talent & resources. Some of the prominent Alumni present at the dinner were Mr. Ashok Gajapati Raju (Former Union Minister), Mr. Konda Vishweshwar Reddy (Former Member of Parliament), Padmashri Dr. P. Raghuram, Mr. Hari Buggana (Inv Ascent), among other honourable members consisting of prominent doctors, businessmen, lawyers, politicians, sportsmen, artists, among many others.
Video messages of commitment to active participation as well as an appeal to all other alumni to come forward and contribute towards the execution of the school's long-term vision was made by prominent alumni such as Mr. Shantanu Narayan (CEO, Adobe), Mr. Satya Nadella (CEO, Microsoft), Mr. Sriram Panchu (Senior Advocate, Madras High Court), Mr. Harsha Bhogle (Commentator), Mr. Shailesh Jejurikar (COO, Procter & Gamble), Mr. Nagarjuna (Film Actor), Mr. Syed Akbaruddin (IFS Retd), Mr. Prabhu Pingali (Chairman, ICRISAT) who could not be present at the event.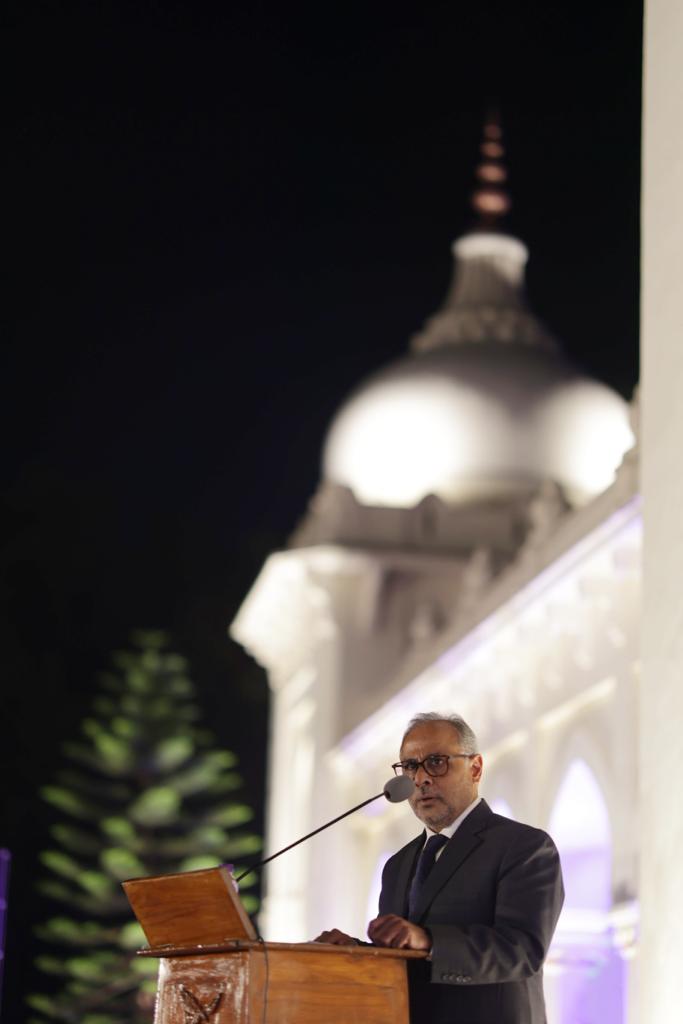 Speaking at the event Dr. Madhav Deo Saraswat, Principal of The Hyderabad Public School, Begumpet, stated "An Institution committed to a legacy of excellence like ours is a partnership among its students, faculty, alumni, administrators, donors, trustees, and more. The school needs a new impetus backed by a new approach, new thinking, and of course necessary resources as we enter the centennial year. I invite the alumni to participate and engage with the school so as to efficiently meet the audacious plans set out in Vision 2050".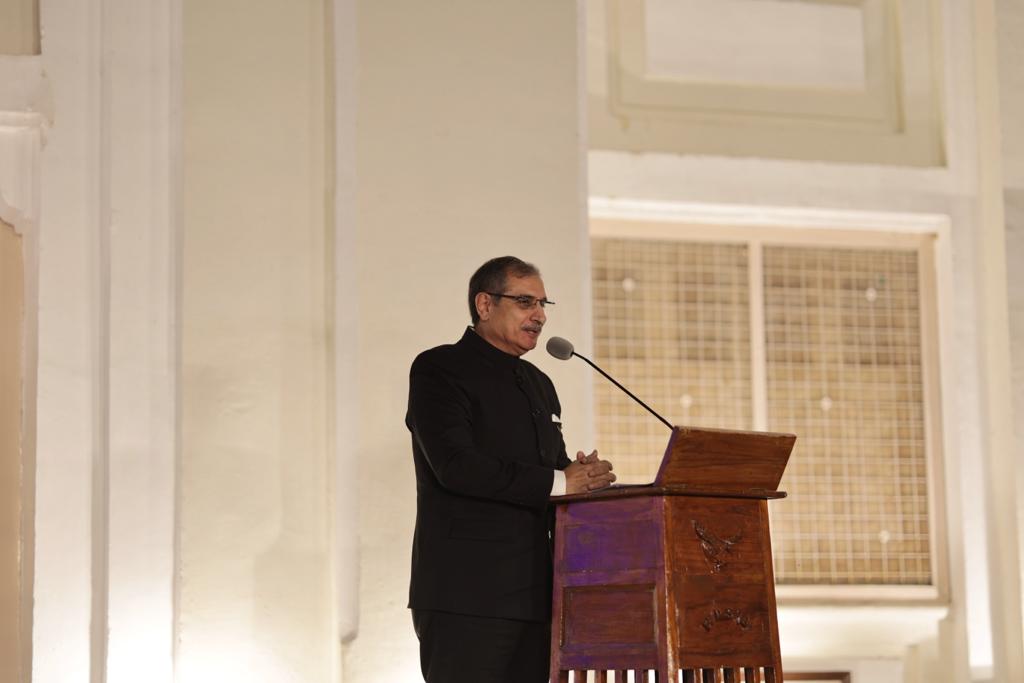 Highlighting the need for alumni to give back to their alma mater, Mr. Gusti J Noria, President, The Hyderabad Public School Society in his address emphasised that, "The culture of any organisation grows over time. With a school, the alumni are often the keepers of the culture. The success of our school can be measured, by the contribution, the alumni have made to our school, nation, and the world at large. We are all proud to say that HPS has, is, and will continue to be the torchbearer of excellence!!"
He exhorted the alumni and solicited their wholehearted participation in planning, organizing, and implementing the centenary celebrations and the long-term development plans of HPS.
About the HPS-B Centenary Celebrations
The Centenary Celebrations that would start in January 2023, are being planned as a year-long grand celebration with multiple activities & events for students, staff, parents & alumni.
Details of the Centenary programme with the confirmed dates would be released in the public domain shortly along with a commemorative logo.
About the HPS Vision 2050
The Hyderabad Public School Society has prepared a vision and road map for the further development of its four schools — at Begumpet, Ramanthapur, Kadapa, and Warangal — over the next three decades leading up to 2050. A diverse group, comprised of proximate stakeholders of HPS, experts/leaders from the fields of education, business, science, government, law, politics, family counselling, and social work participated to help formulate the vision document.
The HPS Vision 2050 document is the result of over 1,000 person-hours of intense deliberations, discussions, and negotiations among this diverse group of 30 participants Admittedly, the HPS Vision 2050 envisages extremely audacious but achievable goals given the long history of the determined accomplishment of the Schools' and their alumni.
For more information:
Contact Name: Naomi Hill
Number: 9063031923
Email ID: [email protected]
Website: https://hpsbegumpet.org.in
Smile Foundation and Shell Launch STEM Project on Pi Day
The initiative will benefit less-privileged students from government schools.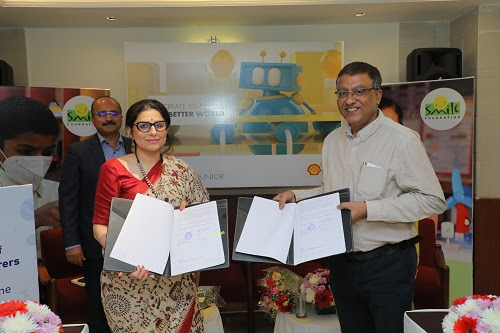 On the occasion of International Pi (π) Day, Smile Foundation and Shell launch 'NXplorers Junior' programme in three Indian states. NXplorers is Shell's global flagship Social Investment STEM (Science, Technology, Engineering, and Mathematics) educational programme aims to benefit over 25,000 children during the first year by enabling them to understand, navigate and address local and global challenges, as underlined in the Sustainable Development Goals (SDGs). NXplorers is also aligned with the National Education Policy 2020 and delivers societal benefits.
The innovative initiative will benefit less-privileged students from government schools and affordable private schools, studying in rural and hard-to-reach areas in the states of Andhra Pradesh, Telangana and Kerala. Its design also includes endeavour to create awareness amongst parents on the importance of STEM education, especially for girl children.
"Shell firmly believes that, provided with the necessary skills and guidance, young people can be a driving force to find sustainable solutions to the major global challenges of our time. Launched in 2018, Shell's global flagship STEM programme NXplorers is aligned with the National Education Policy 2020 that aims to transform India into an equitable and vibrant knowledge society. With the Smile Foundation partnership, we aim to expand this programme to Andhra Pradesh, Kerala, and Telangana and offer young minds the platform to design sustainable solutions to ease the pressure on food, water, and energy," said Ms. Latika Taneja, Head of Corporate Relations – India.
The programme is being rolled out in concurrence with the educational authorities of the respective state governments. Besides students, teachers, parents and communities are involved actively while implementing the programme so that it remains sustainable in the long-term.
"We are excited to roll out this innovative programme in India. We are hopeful that our children will not only leverage STEM education in building their future career but also will grow up and develop leadership ability in finding sustainable solutions in various walks of life," said Mr. Santanu Mishra, Co-founder & Executive Trustee, Smile Foundation.
The NXplorers Juniors will train both 6th and 7th grade students. NXplorers Juniors Level-I course will be delivered through a combination of teacher's guide, PowerPoint slides, and several instructional videos. The facilitator guide will outline the essentials to be covered in each session, exercises, discussion, checkpoint questions, a summary, assessment, and research to be undertaken by students after the session.
The United Nations Sustainable Development Goals (SDGs), exploring SDG Solutions, researching global goals, and developing a challenge and choosing a solution etc. are covered in the NXplorers Juniors Level-1.
NXplorers – Learning for a Life Time, envisions to provide a minimum of 3-5 years of NXplorers exposure to the students at various levels. The objectives include developing strong knowledge and skill set among students so that local and global challenges can be addressed by them. Developing sustainable models of implementation by engaging teachers, school leaders and communities effectively, creating awareness amongst parents regarding the importance of STEM education, especially concerning girl education are part of the overall goals.
About Smile Foundation
Smile Foundation is a national development organization directly benefiting over 1.5 million underprivileged children and their families every year through more than 400 welfare projects in education, healthcare, livelihood and women empowerment spread across 2,000 remote villages and urban slums in 25 states of India.
About Shell
Shell is one of the most diversified international energy company in India with over 10,000 employees and presence across upstream, integrated gas, downstream, renewable energy, and deep capabilities in R&D, digitalisation, and business operations; with a retail presence across six states – Karnataka, Tamil Nadu, Telangana, Maharashtra, Gujarat, and Assam.