In Giving is Empowerment
The act of giving impacts the giver more than the recipient, and at various levels – social, emotional, and psychological.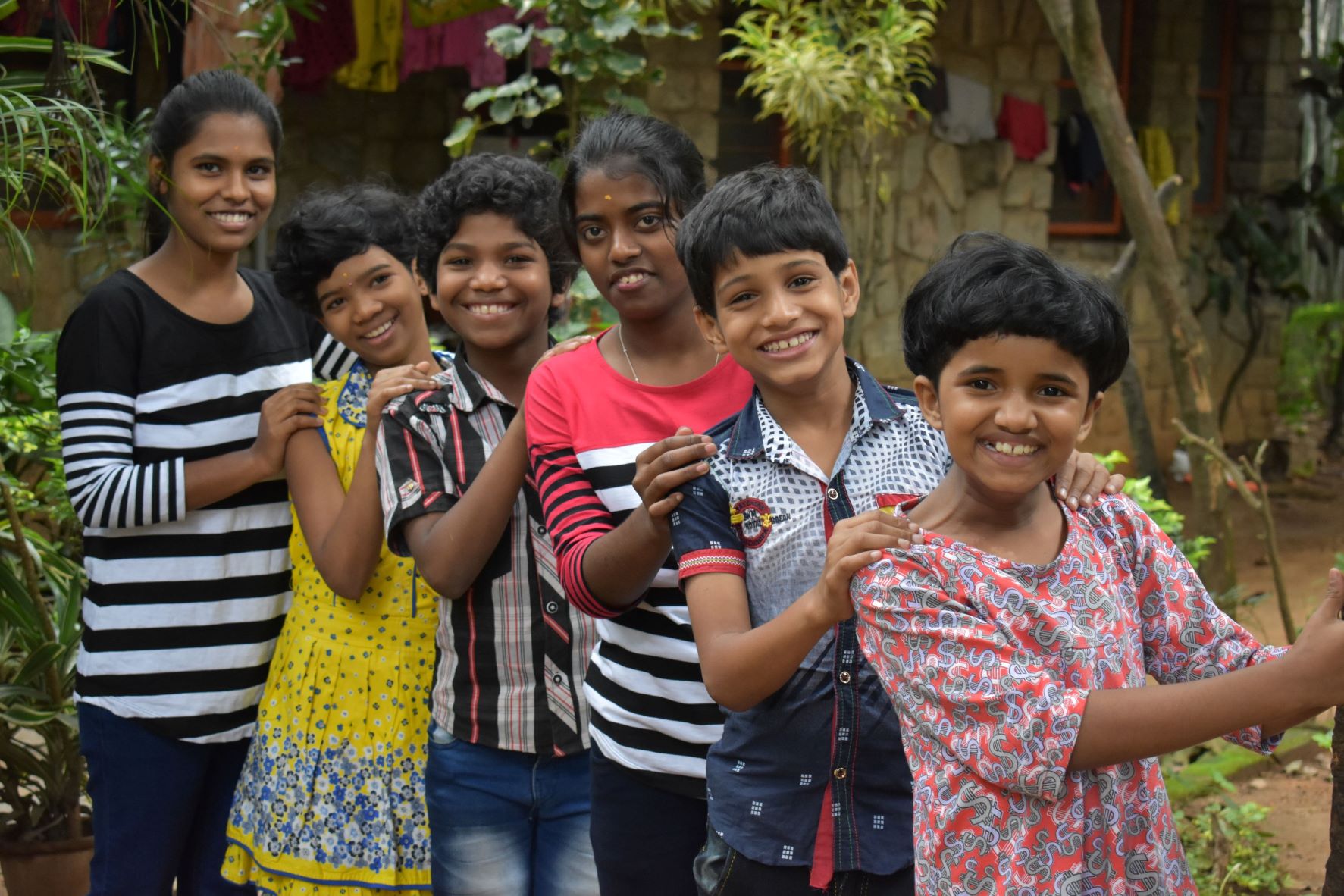 A famous quote by Mahatma Gandhi comes to my mind, as I write this article: "The best way to find yourself is to lose yourself in the service of others."
The act of giving is, perhaps, as old as genesis, and it is the one thing that the sands of time haven't impacted. The forms of giving may have changed with the evolution of mankind, but in its essence, it remains the same.
The act of giving impacts the giver more than the recipient, and at various levels – social, emotional, and psychological. It has been proven by research that giving enhances the feeling of self-worth, encourages healthy bonds between individuals, and evokes feelings of gratitude and happiness. It is also a known fact that many times the scale of the contribution doesn't play a significant role, as the gesture is what counts.
The joy of giving is encouraged early on – as children, youth, and adults. I remember how as a child I would be encouraged to save, not only to contribute towards what I wanted to buy but also towards giving to others, who were not as fortunate as I was. As I grew up and giving became a part of life, I understood that giving could be in various forms – time, money, kind, attention, help, support, and so many others. Today, in the profession I am in, giving plays a very important role, as it not only helps secure the empowerment of the underserved and vulnerable but also helps the giver evolve in so many ways. In society, we see giving being celebrated, especially during festivals, special occasions, or even as a dedicated week like the Joy of Giving Week, also known as Daan Utsav.
Recently, someone narrated an incident about how giving would normally be associated between fellow human beings, when it should ideally be between living beings, including nature and its bounty. He went on to narrate the experience of giving thanks before plucking a flower, fruit or vegetable in his garden. Another incident that touched me was how a youth girl of about 15 years used to volunteer her time to spend with a senior citizen, who had been abandoned. So, as you can see, giving has countless forms. The crux remains that the act of giving gives joy to all involved, irrespective of the quantity – something that is so important in this materialistic world.
Time and again, one wonders how the world could be a better place if each one of us could give something that could change the other being's life for the better. The next time a colleague faces a problem making a presentation, extend a helping hand; if a friend needs an ear that listens, extend it; give water to a parched bird, or help a child with her/his studies by donating your time; the list is endless since the opportunities that life provides to give are endless.
Another very important element is that the act of giving should not have a motive embedded in it, as that dilutes the act itself. Giving without attention is the purest form, and the most difficult, as it may not always come naturally.
In Anne Frank's words: "No one has ever become poorer from giving."
About the author:
Mr. Sumanta Kar, the Secretary General of SOS Children's Villages of India has over 30 years of experience in the field of alternative care. He has conceptualised and implemented several development projects at SOSCVI. He led SOSCVI's tsunami operation in the southern states of India between 2004-2007 – it was the largest-ever emergency programme undertaken by the NGO so far. Mr. Kar was also part of the SOS International Working Group in Alternative Care. He supported a couple of member associations in Asia in shaping their emergency programmes. Born and brought up in Rourkela, Mr. Sumanta Kar belongs to the state of Odisha. He holds a postgraduate diploma from Xavier Institute and an Executive MBA from Utkal University. His motivation comes from "Working with children and SOS-mothers and caregivers in different provinces and learning new customs and cultures."
About SOS Children's Villages India:
Established in 1964, SOS Children's Villages of India provides children without parental care or at the risk of losing it, a value chain of quality care services that goes beyond childcare alone, ensuring comprehensive child development. Our customized care interventions such as: Family Like Care, Family Strengthening, Kinship Care, Short Stay Homes, Foster Care, Youth Skilling, Emergency Childcare and Special Needs Childcare are aimed at transforming lives and enabling children under care into self-reliant and contributing members of society. The organization empowers vulnerable families in communities to become financially independent, thereby enabling them to create safe and nurturing spaces for children under their care. Today, over 6,500 children live in more than 440 family homes, inside 32 SOS Children's Villages of India, in 22 States/UTs, from Srinagar to Kochi, and Bhuj to Shillong. They are lovingly cared for and nurtured by over 600 SOS Mothers and Aunts. As India's largest self-implementing childcare NGO, SOS Children's Villages India directly touches the lives of around 38,000 children every year.
For more information, please visit: https://www.soschildrensvillages.in
10 Unforgettable Films That Celebrate Inspiring Teachers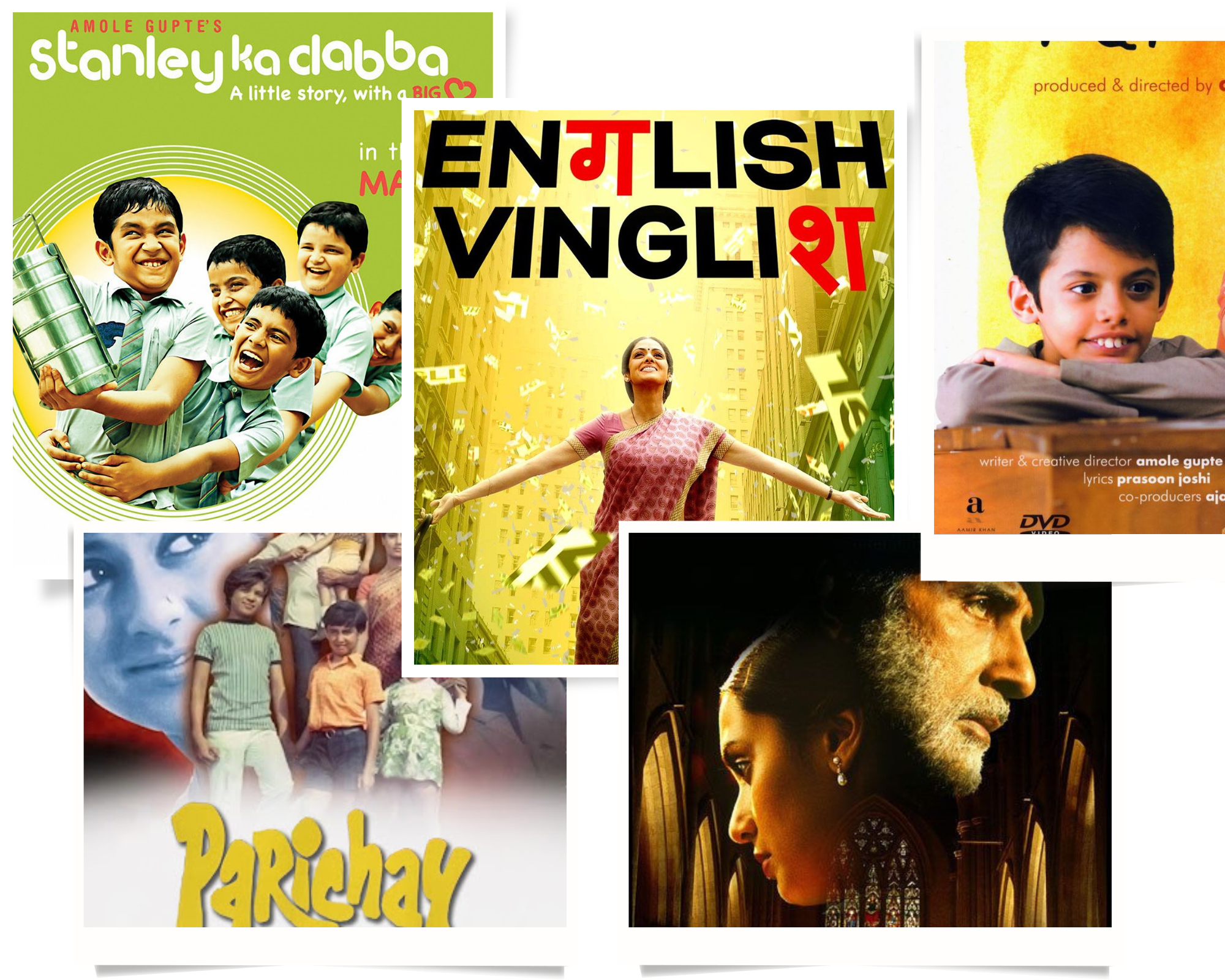 Lights, Camera, Learn!
As we celebrate Teacher's Day in the month of September, here are the list of films that featured some stories and teachers who left an indelible mark on the audience in cinema, showing the world how it only takes one teacher to inspire a million lives…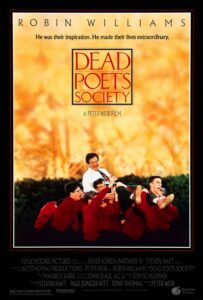 Dead Poet's Society (1989): "Dead Poets Society" is an acclaimed drama film about an unconventional English teacher who inspires his students to embrace poetry, think independently, and seize the day. It explores the conflicts between personal aspirations and societal expectations, offering a thought-provoking exploration of individuality and the pursuit of dreams.
Where to watch- Disney + Hotstar
Directed by- Peter Weir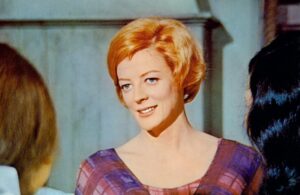 The Prime of Miss Jean Brodie (1969): "The Prime of Miss Jean Brodie" is a captivating tale of a passionate and unconventional teacher who leaves an indelible mark on her students at an all-girls school in 1930s Edinburgh, empowering them to embrace their individuality, challenge societal norms, and strive for greatness in a world that seeks to confine them.
Where to watch- YouTube
Directed By- Ronal Neame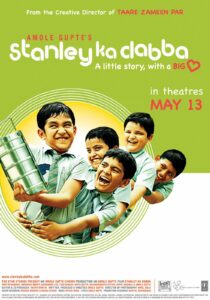 Stanley Ka Dabba (2011): "Stanley Ka Dabba" is a heartwarming film that tells the touching story of Stanley, a young boy with a vivid imagination, who faces adversity when his schoolmates try to steal his lunchbox (dabba) every day. With the compassionate guidance of his teacher, Stanley finds solace, resilience, and the power to overcome obstacles, showcasing the transformative impact of friendship, mentorship, and the indomitable spirit of childhood.
Where to watch- Disney+Hotstar
directed by- Amole Gupte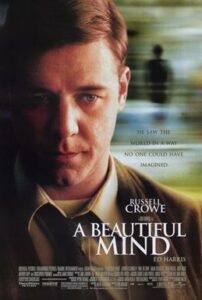 "A Beautiful Mind" (2001): A biographical film that chronicles the life of mathematician John Nash. The story explores Nash's struggles with mental illness and the challenges he faces in differentiating between reality and hallucinations. Supported by his dedicated wife, Alicia, Nash perseveres and makes significant contributions to the field of mathematics.
Where to watch- Amazon Prime Video
Directed by- Ron Howard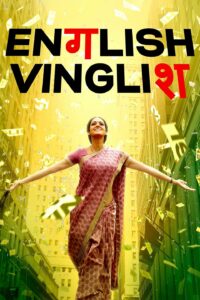 English Vinglish (2012): A heartfelt film that revolves around the transformative journey of Shashi, a middle-aged Indian housewife who embarks on a trip to New York and enrolls in an English language course. With the guidance and encouragement of her patient and understanding teacher, Shashi not only improves her English-speaking skills but also discovers her self-worth, gaining confidence, and finding her voice in a world that underestimated her.
Where to watch- Jio Cinema 
Directed by- Gauri Shinde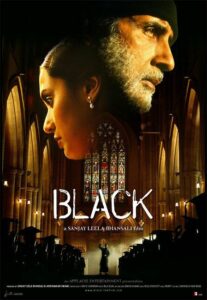 Black (2005): A film that explores the life of Michelle McNally, a visually and hearing-impaired girl, and her relationship with her teacher, Debraj Sahai. Through their unconventional bond, Debraj strives to break through the barriers of Michelle's disabilities, guiding her towards education, communication, and self-discovery, ultimately illuminating the triumph of the human spirit and the power of perseverance.
Directed by- Sanjay Leela Bhansali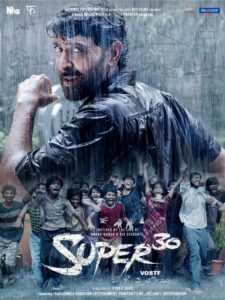 Super 30 (2019): "Super 30" is a film based on the true story of mathematician Anand Kumar. The movie depicts Anand's journey as he establishes the "Super 30" program, where he selects talented but underprivileged students and trains them for the highly competitive Indian Institute of Technology (IIT) entrance exams. With his unconventional teaching methods and unwavering belief in his students' potential, Anand empowers them to overcome social and economic barriers, offering them a chance at a brighter future. The film highlights the transformative impact of education, determination, and the power of dreams.
Where to watch: Disney + Hotstar
Directed By: Vikas Bahl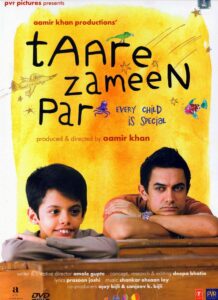 Taare Zameen Par (2007): " A film that revolves around the story of Ishaan, a young boy with dyslexia, and his journey of self-discovery. When Ishaan's struggles with academics and unconventional ways of learning go unnoticed by his family and teachers, a new art teacher enters his life. With his understanding and compassionate approach, the teacher helps Ishaan unlock his hidden potential, allowing him to thrive and shine in his own unique way. The film beautifully explores the importance of recognizing and nurturing the individual talents and strengths of every child.
Where to watch- Netflix
Directed by- Aamir Khan, Amole Gupte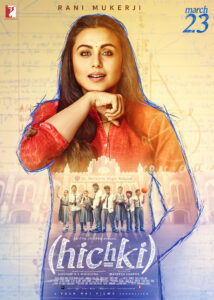 Hichki (2018): "Hichki" is an uplifting film that tells the inspiring story of Naina Mathur, a woman with Tourette syndrome who dreams of becoming a teacher. Despite facing rejection and discrimination due to her condition, Naina secures a teaching job at an elite school. She takes on the challenge of teaching a class of unruly and privileged students, using her determination and unique teaching methods to break through their barriers and make a positive impact on their lives. "Hichki" portrays the power of perseverance, inclusivity, and the ability to overcome adversity.
Where to watch- Amazon Prime Videos
Directed by- Siddharth P. Malhotra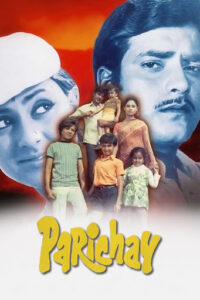 Parichay (1972): Ravi, a struggling job seeker, reluctantly accepts the daunting task of tutoring five unruly and privileged children who have managed to intimidate their previous teachers. As he navigates the challenges of teaching this challenging group, Ravi's unwavering determination and unconventional teaching methods begin to transform not only the students but also his own life.
Where to watch- Zee5, YouTube
Directed by- Gulzar