Kalpana Chawla Space Academy to offer programme for school students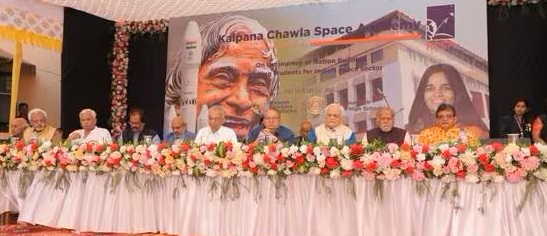 In a significant step towards fostering a new generation of space enthusiasts, the Kalpana Chawla Space Academy (KCSA) was inaugurated. This groundbreaking initiative aims to educate and train school students in the field of space science through a unique four-year residential program. KCSA, located at the Adv Bapusaheb Bhonde High School in Lonavala, was inaugurated with the chief guest, Anil Kakodkar, former chairman of the Bhabha Atomic Research Centre (BARC) and the Department of Atomic Energy.
The Kalpana Chawla Space Academy, named after the first Indian-born woman to travel in space, has been developed through the Narayan Bhargava Foundation, the corporate social responsibility (CSR) arm of the Narayan Bhargava Group at Adv. Bapusaheb Bhonde High School.
Narayan Bhargava, a key figure behind this endeavor, emphasized the importance of nurturing young talent in space sciences to support India's ambitious space programs. He stated, "India's space endeavors require a continuous supply of world-class scientists. We need institutions that can identify and nurture talented students in space sciences from a young age, fueling their curiosity and imagination in the field. Through KCSA, a pioneering academy, we aim to shape young students into top-notch scientists, innovators, and space enthusiasts who can secure India's continued prominence in the space sector."
KCSA's admission process is highly selective, with students from Class 7 being admitted through a Pan-India entrance test and a series of other selection rounds. This four-year residential program aligns with the National Education Policy (NEP 2020), focusing on vocational skill development among school students. The academy is set to offer an extensive curriculum that covers various aspects of space science, including science and mathematics, astronomy, remote-sensing, rocketry, robotics, STEM, environmental science, biodiversity, astro-physiology, and even Sanskrit. These subjects will be taught through activity-based modules and over 200 experiments. Moreover, creative mediums such as puppetry and drama will be employed to enhance the learning experience.
KCSA also boasts a distinguished team of space scientists, engineers, and renowned personalities who have been involved in India's ambitious space projects. These experts will actively engage with students and contribute to teacher training programs, offering mentorship, guidance, and exposure to the global space community.
The academy has already commenced training a special batch of 25 students from Adv Bapusaheb Bhonde High School in the current academic year following a rigorous selection process. This first batch commenced its journey on September 9, 2023.
KCSA is considering extending its residential program to six years, encompassing education up to Class 12, to establish a continuous, long-term career path for its students. This visionary academy, in collaboration with experts and passionate educators, is set to ignite a passion for space science and technology in the hearts and minds of the young generation, ensuring a bright future for India in the field of space exploration.
International Baccalaureate Experiences 31% Surge in Authorized IB World Schools Across India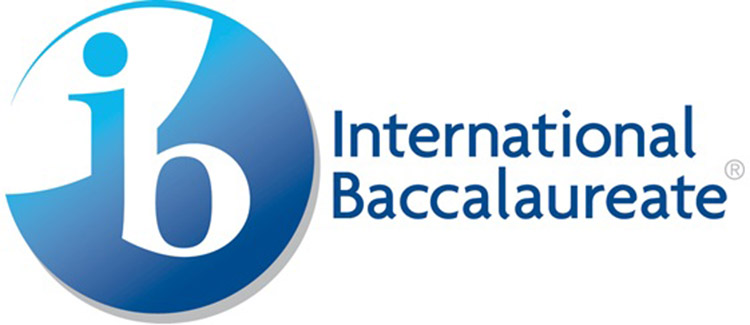 The International Baccalaureate (IB), a global educational foundation headquartered in Switzerland, reports substantial growth over the past five years in India. The surge, amounting to a 31% increase in authorized IB World Schools, reflects the growing preference for IB programs among schools nationwide. According to Haif Bannayan, the Global Director of Business Development at IB, the organization offers four comprehensive programs for students aged 3-19: the Primary Years Programme (PYP), Middle Years Programme (MYP), Diploma Programme (DP), and Career-Related Programme (CP).
As of 2023, there are now 226 authorized IB World Schools across India, collectively delivering 378 authorized IB programs. This breakdown includes 138 schools offering PYP, 59 schools providing MYP, 155 schools delivering DP, and 26 schools offering CP. However, the current distribution of IB World Schools remains concentrated in metropolitan areas like New Delhi, Gurugram, Mumbai, Kolkata, Bengaluru, and Chennai.
To address this imbalance and make IB education more accessible and affordable nationwide, the Delhi Board of Secondary Education (DBSE) collaborated with IB as part of Delhi's educational reforms under Arvind Kejriwal. In August 2021, they signed a Memorandum of Understanding to introduce IB programs in 30 government schools in Delhi. This initiative aims to encourage more schools to adopt the IB curriculum in the future.
Recognizing the evolving educational landscape in India, IB is actively collaborating with Indian institutions and educational authorities to extend its framework to students from diverse backgrounds and regions. Haif Bannayan expressed eagerness for ongoing dialogues with leaders to facilitate the delivery of high-quality, globally-oriented education to an even greater number of students.
The Diploma Programme (DP) offered by IB stands out globally, consistently aligning with or surpassing international standards, as indicated by the DP Country Alignment Study 2023. The study emphasizes the adaptability of DP courses to diverse national contexts, showcasing their seamless integration. Furthermore, it underscores the meticulous crafting of DP curricula to facilitate substantial depth and breadth of learning, illustrating their rigor and comprehensive educational value.
Bannayan highlighted the IB's acclaim for its emphasis on languages and global principles, coupled with a consideration of students' cultural backgrounds. This approach fosters a profound comprehension of the world, shaping graduates into multilingual thinkers poised to make a positive impact on a global scale.