Nature's Classroom: Learning Through Outdoor Experience
Practicing outdoor education is a unique way that will lead to a secure and sustainable future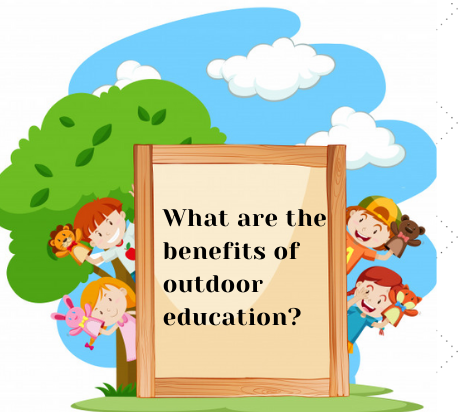 "Earth and sky, woods and fields, lakes and rivers, the mountain and the sea, are excellent schoolmasters, and teach us more than we can ever learn from books." ~John Lubbock~
Nature is a healer. Even a brief stroll in the woods or along the shore on a beautiful morning can awaken feelings of happiness and peace. That is the reason why people crave being in verdant surroundings and take breaks to unwind, relax, and rejuvenate themselves. The magic of nature knows no bounds as it adheres to the positive, psychological, and spiritual well-being of individuals. The majority of adults discover that spending time in nature helps them to regain their equilibrium, and this is true for children too.
But increase in urbanization, technology, and social media have reduced the green space and increased the prevalence of disorders such as anxiety, depression, low self-esteem, and ADHD, even in children. The best way to de-stress is to spend time in nature. And education is the key to making a difference in a child's life. Hence, it is the duty of educators to nurture kids who will grow up to be efficient, empathetic, and responsible individuals by providing children with an ample number of natural settings and elements.
As education and educational approaches have advanced, outdoor education has become a vital component of a well-rounded curriculum that stimulates all five senses and provides an immersive learning experience to children. Time spent in nature helps the children build their intellectual abilities, such as problem-solving and critical thinking, through questioning and enquiring, which in turn boosts their confidence.
Outdoor education supports a multisensory approach by incorporating different kinds of sensory learning, such as
Visual: learning through watching and seeing,
Auditory: learning through listening to and hearing sounds,
Kinesthetic: learning through physical activity or body movement,
Tactile: learning through using the sense to touch,
Olfactory and Gustatory: learning through smell and taste, which promotes interest and engagement in students.
For example, children can learn about flowers by touching, feeling, smelling, and looking, additionally, they can learn about the parts of the flower, pollination, insects, different colors, the difference between flowering and non-flowering plants, how to grow plants, make manure, and practice sustainability by making environmentally conscious choices.
This is just one simple example, but the possibilities for the integration of different topics are endless, and it is up to the teacher to facilitate sessions that ignite curiosity. Incorporating such activities adheres to learning while simultaneously giving children an enriching experience.
Nature has an incredible capacity to enhance children's mental health and emotional well-being, children, regardless of age or mental health, can gain emotional strength from outdoor activities as the change in surroundings and scenery promotes a calmer state of mind. Children feel a sense of wonder and happiness when they witness something new, and as nature changes every season, it provides a new perspective to children every time.
This is one of the reasons why there is a rise in alternative ways of education through Forest Schools and Green Schools. Forest schools are nature-based communities where trained practitioners nurture learner-led exploration and discovery for positive lifelong impacts. Well-being is at the core of the practice, and through recognizing the social, emotional, and physical needs of participants, guidance and facilitation for a time in nature are provided. Such long-term programs can provide holistic growth by developing learner-inspired experiences centered on exploration and discovery.
The Green School in Bali is the ideal example of a facility that offers a holistic and green education. The sprawling wall-less campus covered with lush foliage, and buildings made up of natural materials such as bamboo is a great example of a place that supports innovation, creativity, and learning through outdoor education, thus creating a joyful environment for the students.
Children also learn important social skills in a group setting, such as active listening, sharing, making and adhering to rules, and demonstrating empathy for a group member who is depressed or injured. This inculcates social skills among children as it encourages them to open up with their peers. Uninterrupted play provides a great platform for children to hone their decision-making and collaborative skills.
As the ways of education are progressing, the role of a teacher is not only to teach but to be a mentor, guide, and facilitator. Such sessions are an important tool to assess the child on the basis of their emotional and social quotient.
Sharing the same ethos, the Reggio Emilia Philosophy is an innovative and inspiring approach to early childhood education based on three core principles: the child, the environment, and the teacher. In this approach, the child is central to their learning and is believed to have a hundred languages' which are numerous ways of learning. A teacher plays a crucial role in observing instead of directing, which encourages students to experiment and make their own decisions. The environment is referred to as the 'third teacher' and should be a blend of outdoor and indoor settings where children are free to move at their will. Therefore, by providing a conducive environment with natural elements such as light, clay, and greenery, the child can connect to nature and learn practically.
Spending time outdoors also has numerous health advantages, as children have the opportunity to exert energy, which easily develops stronger muscles and bones, which results in overall health improvement. Exposure to natural sunlight raises a child's vitamin D levels and strengthens their immune system. Further major benefits include access to clean air and respect for nature.
Therefore, outdoor education has many intellectual, psychological, social, physical, and spiritual benefits. Scientists Ryan Lumber, Miles Richardson, and David Sheffield published a research paper in 2017 focused on the affective components of associating with nature. The authors suggested that being close to nature evokes positive emotions (Lumber et al., 2017).
Outdoor activities such as hiking, gardening, or bird watching, enhance the nature-human connection and act as a catalyst for happiness. Hence, educators need to provide children with the right environment to blossom into young, capable, and confident individuals.
The days of the "cookie cutter" educational system are long gone, today's pedagogical approaches are constantly evolving and stress embracing the individuality of each and every child. Outdoor education is just one part of the vast universe of a well-rounded education. Today, practicing this unique way of education will tomorrow lead to a secure and sustainable future. Children need to be raised as free thinkers, innovators, and creators and they can only do that when we let them explore, imagine, and wonder.
Concluding with the words of Jeanne Willis and a thought to ponder:
"They caught the wild children and put them in zoos, They made them do sums and wear sensible shoes. They put them to bed at the wrong time of day And made them sit still when they wanted to play. They scrubbed them with soap and made them eat peas. They made them behave and say pardon and please. They took all their wisdom and wildness away. That's why there are none in the forests today."
Author – Radhika Singh, Rajmata Krishna Kumari Girls' Public School, Jodhpur, Rajasthan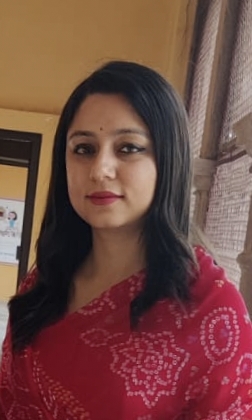 The Power of Emotional Intelligence: How SEL Can Transform Learning
Creating a culture of respect and kindness in the classroom fosters a sense of community and belonging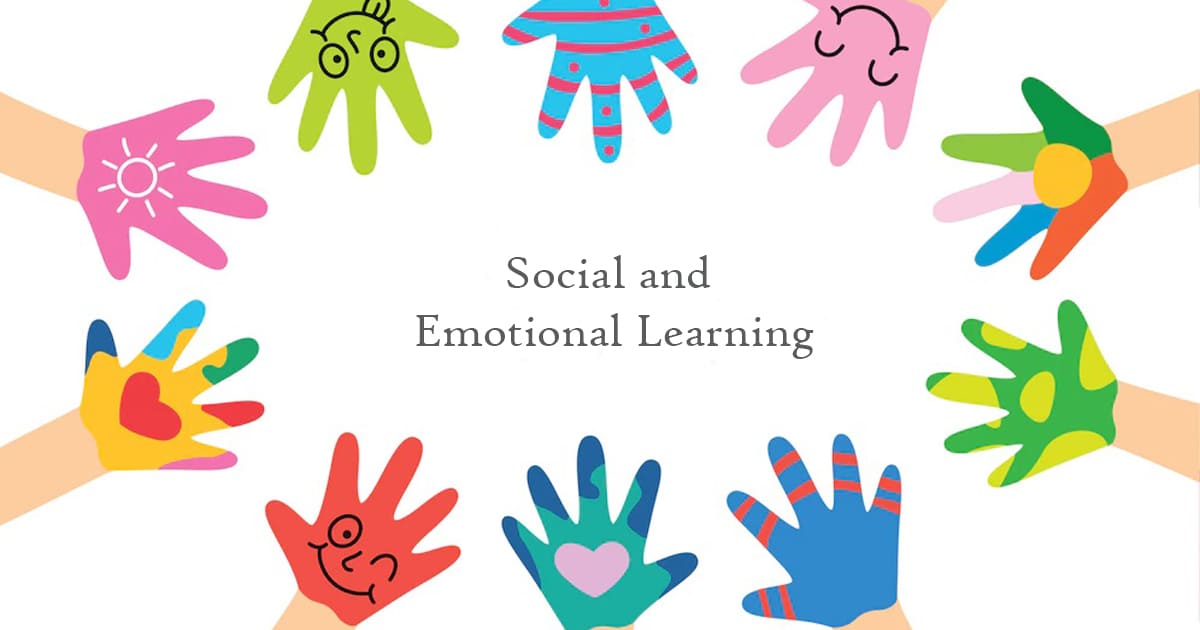 Empathy and understanding are critical elements of a positive and supportive learning environment in the classroom. These qualities help the students to develop a sense of belonging and connection to their classmates and teachers. These elements also promote effective communication, cooperation with one another, and collaboration among students.
Empathy is the ability to understand and share the feelings of others. It involves the awareness of the emotions of others and responding to them with sensitivity, compassion, and kindness. Empathy is a fundamental skill for building healthy relationships, resolving conflicts, and creating a supportive community.
Understanding, on the other hand, involves the comprehension of information, ideas, or situations. It is the ability to perceive and interpret the world around us. Understanding is essential for critical thinking, problem-solving, and decision-making.
To build empathy and understanding in the classroom, teachers need to create a positive and safe learning environment where students feel valued, respected, and supported. Here are some strategies that can help achieve this goal:
Model empathy and kindness – Teachers should model empathy and kindness in their interactions with students. It begins with the promotion of a comfortable environment. Teachers should practice actively listening, expressing gratitude, and showing appreciation for diversity. When students see their teachers practicing empathy and kindness, they are more likely to develop these qualities themselves.
Create a culture of respect and kindness – Teachers should establish a model code of conduct and should expect cordial behaviour. Students should be provided with consistent feedback when students fail to meet those expectations. They should also encourage students to be respectful and empathetic towards one another. Creating a culture of respect and kindness in the classroom fosters a sense of community and belonging.
Provide opportunities for students to share their perspectives and experiences – Teachers can create opportunities for students to share their personal experiences and perspectives through class discussions, group projects, or personal reflection assignments. When students are given the chance to express themselves in a safe and supportive environment, they are more likely to develop empathy toward others and gain a deeper understanding of the world around them.
Expose students to diverse perspectives and cultures – Students grow empathy towards other people when they realize that their perspective is not absolute. This can be achieved only when students are exposed to diverse perspectives and cultures. They can do this by incorporating multicultural literature, films, and other media into the classroom curriculum. By exposing students to a range of experiences and perspectives, teachers can help them appreciate the richness and complexity of the world around them.
Encourage acts of kindness and service – Teachers can build empathy and understanding in the classroom by encouraging their students to engage in acts of kindness and service. An efficient way to achieve this is by way of engaging students in community service projects and volunteer work. Teachers can arrange field visits to different NGOs. On daily basis, small acts of kindness such as holding the door open for someone or offering a word of encouragement to a classmate will also go a long way in molding students' mentality. With this, students will develop a greater sense of empathy and compassion towards others, and they learn to appreciate the value of giving back to their community.
Empathy and understanding are not only critical for building a positive and supportive learning environment but also for promoting social-emotional learning. Social-emotional learning (SEL) is the process of developing social and emotional skills that help individuals build healthy relationships, manage emotions, and make responsible decisions. SEL is essential for overall success in life.
Empathy is one of the five core SEL skills. The other skills are self-awareness, self-management, responsible decision-making, and relationship skills. These skills work together to help individuals navigate the social and emotional challenges of life.
Research has shown that schools that prioritize SEL have higher academic achievement, improved social skills, and better mental health. Moreover, students who have strong SEL skills are more likely to carry their academic life to higher education.
Conclusion
Teaching empathy and understanding in the classroom is not a one-time event, but an ongoing process that requires consistent effort and attention. It is essential to incorporate these skills into the curriculum and to model them in classrooms.
In conclusion, building empathy and understanding in the classroom is essential for creating a positive and supportive learning environment. I would further go on to say that more than being part of the curriculum, it must be a part of the school's culture. It is only by establishing a culture of respect and kindness; promotions and acceptance of sharing of personal experiences and perspectives, and encouraging simple acts of kindness and service, that teachers can help their students to develop a greater sense of empathy and understanding towards others. When students learn to appreciate the diversity of experiences and perspectives that exist in the world around them, they are better equipped to navigate the challenges and complexities of the modern world.
Author – Mandvi Tripathi, Principal, Lucknow International Public School, Lucknow