10 Bollywood Movies with Teacher centric stories
Here is the list of 10 Indian movies which are centered on teachers or education.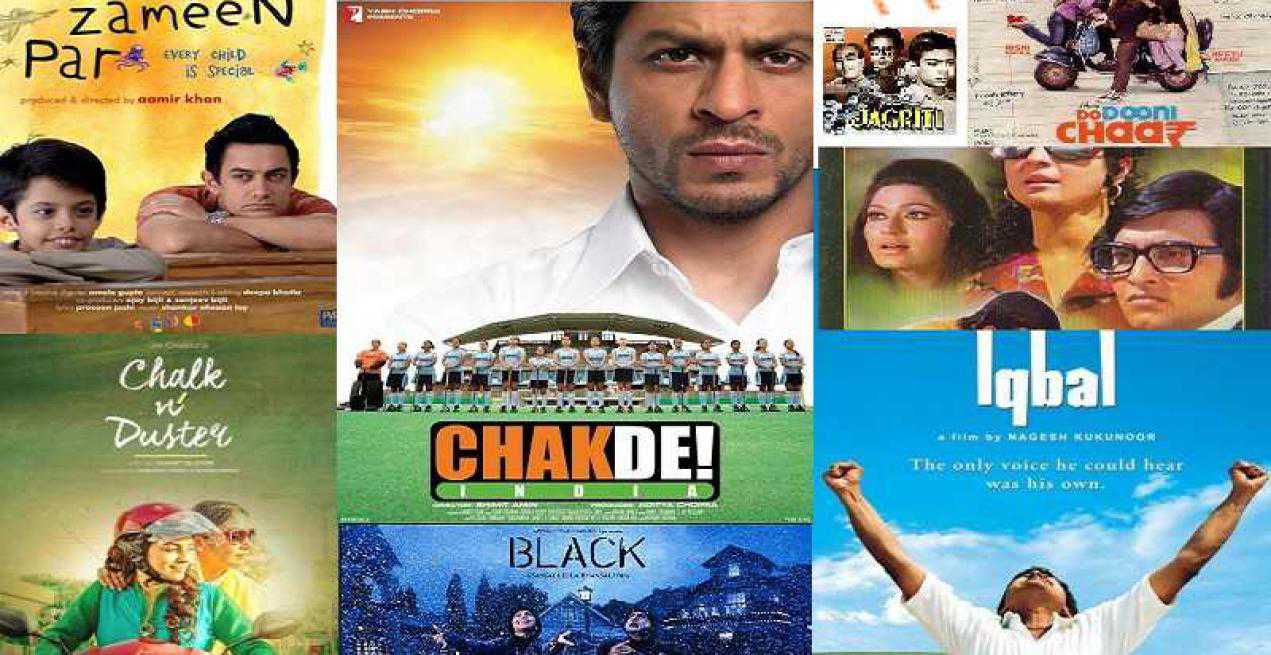 10 Bollywood Movies with Teacher centric stories
Cinema has a great impact on people and film stars are a big influence in our life. Cinema plays an important role in our lives, even more than we notice.
Here is the list of 10 Indian movies which are centered on teachers or education:
1. Jagriti – 1954
Jagriti ("The Awakening") is a 1954 Hindi film that won the Filmfare Best Movie Award in 1956, and the lead, Abhi Bhattacharya, won the Filmfare Best Supporting Actor Award. It is based on 1949 Bengali film Paribartan that Satyen Bose had directed earlier.
The film is about a spoiled rich kid, Ajay (Rajkumar Gupta), who is a problem child and is sent away to a boarding school by his grandfather. The board school is run by Shekhar (Abhi Bhattacharya). Shekhar tries to instill good values in the students using unorthodox teaching methods. He gains the students' trust and educates them about the heritage of their country and encourages them to become model citizens.
2. Imtihan – 1974
Imtihan ("The Test") is a 1974 Indian Hindi film starring Vinod Khanna, Tanuja and Bindu.
The story of the film revolves around an idealistic professor who decides to reform a group of rowdy students at a college. It is inspired by the 1967 British film To Sir, with Love, and has inspired the television series Jeet. The film was shot in Nashik.

3. Sir – 1993
Sir is a 1993 Bollywood film directed by Mahesh Bhatt starring debutant Atul Agnihotri and Pooja Bhatt in the lead roles with Naseeruddin Shah playing the title role.
4. Black – 2005
Black is a 2005 Indian drama film directed by Sanjay Leela Bhansali and starred by Rani Mukerji and Amitabh Bachchan. Black revolves around a blind and deaf girl, and her relationship with her teacher who himself later develops Alzheimer's disease. The film draws inspiration from Helen Keller's life and struggle.
5. Iqbal – 2005
Iqbal is a 2005 Indian sports drama film which follows a cricket-obsessed boy from a remote Indian village as he aims to overcome his difficulties and become a cricketer and fulfil his dream of playing for the Indian national cricket team.
Iqbal seeks help from Mohit (Naseeruddin Shah), who was once a great cricketer and persuades him to be his coach. Mohit trains Iqbal and gets him a place on the Andhra Pradesh Ranji Trophy team, despite Iqbal not having any previous cricketing experience.

6. Taree Zameen Par – 2007
Taare Zameen Par (titled Like Stars on Earth internationally) is a 2007 Indian drama film produced and directed by Aamir Khan. Darsheel Safary stars as eight-year-old Ishaan, and Khan plays his art teacher.
The film explores the life and imagination of Ishaan, an eight-year-old dyslexic child. Although he excels in art, his poor academic performance leads his parents to send him to a boarding school. Ishaan's new art teacher suspects that he is dyslexic and helps him to overcome his disability.
7. Chak De! India – 2007
The film stars Shahrukh Khan as Kabir Khan, former captain of the Indian men's national field-hockey team. After a disastrous loss to Pakistan, Khan is ostracized from the sport and he and his mother are driven from the family home by angry neighbors. Seven years later, to redeem himself, Khan becomes the coach of the Indian national women's hockey team and turns its sixteen contentious players into a champion team which goes on to win the world championships against the mighty Australians.
8. 3 Idiots – 2009
The film centres around 3 friends at an engineering college. Amir Khan is one of them – Racho (later identified a Phunsukh Wangdu). He lives by the philosophy that one should pursue excellence, as when it is achieved, success follows. The film is distinctive for featuring real inventions by little-known people in India's backyards. The brains behind the innovations were Remya Jose, a student from Kerala, who created the exercise-bicycle/washing-machine; Mohammad Idris, a barber from Meerut district in Uttar Pradesh, who invented a bicycle-powered horse clipper; and Jahangir Painter, a painter from Maharashtra, who made the scooter-powered flour mill.
9. Do Dooni Chaar – 2010
Do Dooni Chaar is a 2010 Indian Hindi comedy-drama film directed by Habib Faisal, and stars Rishi Kapoor, Neetu Singh, Aditi Vasudev and Archit Krishna in lead roles. The film is about a middle-class school teacher who tries to keep his wife and children happy in inflationary times and dreams of buying a car. In the end, it is not just the teacher who redeems himself by not succumbing to taking bribes, but also his children who begin to see him in the true light and importance of being a teacher and an honest citizen.
10. Chalk n Duster – 2016
The film talks about teachers' and students' communication, and highlights the problem of teachers and students where teaching way in the education system is changing day by day. It is Directed by Jayant Gilatar, Written by Ranjeev Verma, Neetu Verma and Produced by Amin Surani.
The film is an emotional journey of two teachers Vidya (Shabana Azmi) and Jyoti (Juhi Chawla), serving at a Mumbai–based high school. Their passion and love for teaching bonds them in a special relationship with their students. Their gratification is good grades and moral values they strive to impart to students.
6 Times Kindergarten Teachers Turned Halloween Into Class Lessons
Let's learn some cool DIY lessons!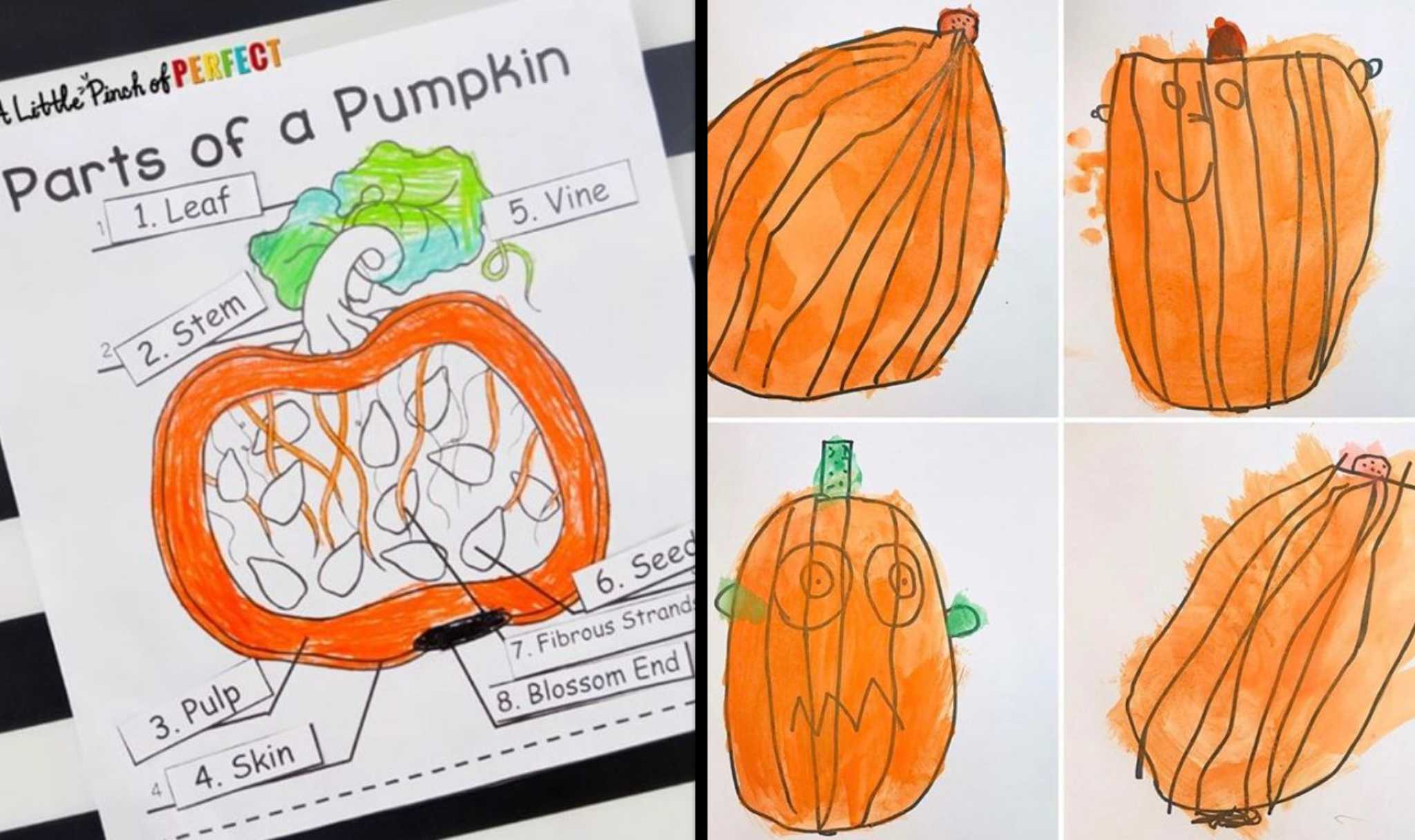 We love how innovative and interesting teachers are. They always know how to manifest their best at every occasion, don't they?
Recently it was Halloween and boy, did they surprise us again! Internet is flooding with unique pictures and videos of creative activities that some pre-primary/primary school teachers pulled for their beloved students making the celebration scary-fun for everyone.
While some of their innovated kids' activities involved easy mathematical problem-solving and science lessons, others taught life skills like observing shapes and colors of this huge, orangish-yellow fruit.
From DIYs to science experiments to even motor skills, here are some super fun classroom glimpses commemorating the end of October.
1. This one is using art to teach math. To set this up:
Lay some butcher paper on the table.
Draw some Halloween shapes all over it.
Write down a number on each picture.
Put out some festive counters.
This activity teaches kids number recognition, sequencing, colour recognition, and motor skills.
2. Pumpkin carving is fun but have you tried teaching them pumpkin's anatomy? This educator has taken the opportunity to tell her little learners about the inside parts of a pumpkin. See how words like skin, pulp, seeds, stem, fibre strands, etc. are taught here.
3. With the help of a simple Halloween-themed paper cut-out, this activity involves finding the same letter that's spread all over the design, amidst the various other letters. Looks easy? We think not.
4. How to better your students' observation skills? Simple – place pumpkins of all shapes and sizes in front of them and let them draw the way they see this fruit! Here are some adorable results:
5. This teacher has integrated math, science, and social studies together into the thematic activities. One such game includes measuring the circumference of the pumpkin using chain-links and comparing the result with the figure they estimated before doing so.
6. And here comes our favourite teacher. This one may not be teaching any new skill to her students this Halloween but is making sure they become confident and content individuals and keen learners. She believes that like other subjects, art, too, requires step-by-step guidance. She calls this 'Directed Drawing.' According to her, drawing may not come naturally to many kids but with right guidance, they definitely can learn! We second her.
ScooReview: 'I Am Kalam' is a Riveting Story of a Child's School Dream
The film is about an impoverished village child who calls himself Kalam after the former Indian President because he wants to become like him.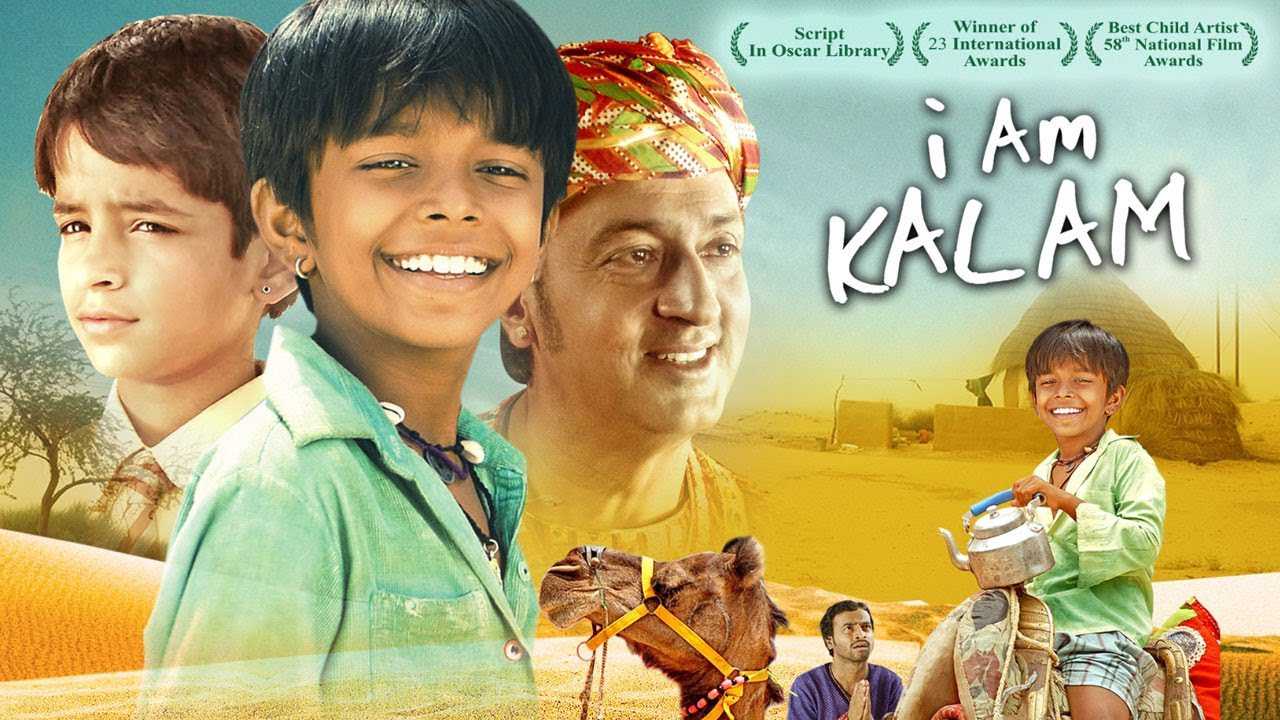 I Am Kalam is a beautiful film produced by the non-governmental charity called Smile Foundation. The reason behind making this movie was to bring awareness to people about the educational inequality prevailing in India.
I Am Kalam is a 2011 film, which was way ahead of its time. This is the story of a boy from a poor family who works as a child labourer at a highway-side cafe (aka dhaba). Irrespective of the problems in his life, he is a happy child with a simple dream to become someone like Dr. APJ Abdul Kalam.
The plot has the protagonist Chotu being sent to a dhaba to work and earn for the family. Here, he befriends the royal heir, Rannvijay, of a neighbouring resort's owner, who's his age. Every day, Chotu dreams of wearing a tie and uniform to go to school, just like Rannvijay, as he has an unusual thirst for education and knowledge. He then chances upon the Republic Day Parade and Dr. Kalam's salutation march. Curious, he finds out about the President and instantly decides to become like him. From here, he begins to call himself Kalam.
As the story progresses, he meets a foreigner woman who tries to convince his mother to let him study as he is a bright kid, but since the family's circumstances aren't in favour, he is denied an education. As a consequence, Chotu aka Kalam decides to run away to Delhi to meet the President and give him a letter. In this, he writes about how he wants to become like the President of India and thanks Dr. Kalam for making him realise his dreams. Meanwhile, every one from his family comes running after Chotu to find him in the new city. They finally track him down and a relieved Rannvijay and zealous Chotu hug each other with joy.
In the end, Rannvijay's father offers Chotu's mother work at his resort and agrees to pay for Chotu's education and send him to the same school as Rannvijay's. That is when Chotu says he wants to pay for his education on his own and the movie ends with both Chotu aka Kalam and Rannvijay boarding the school bus in their school uniforms.
Conclusion:
The plot shows that equality in education is still a mere thought and that ideas are still being built around the education for underprivileged. The movie is, without a doubt, an eye-opener for the education sector in India.
The child named Chotu, with the sole dream of education, depicts the scenario of the underprivileged communities in our country and the inequity of education a majority of kids his age face. With this film, Smile Foundation wanted to press on the matter a decade ago. Clearly, the great scientist, an exemplary leader and a visionary teacher, Dr. Kalam, is a huge inspiration behind the script. The film ends on a promising note that where there's a will, there's a way. But most importantly, it teaches us that nothing can stop a child from grabbing his right to education if his determination is strong.
Wisconsin Teacher Sings FRIENDS Parody Version For His Students 
Paul Miller, a teacher in the United States, welcomes his new class for a new (remote) session in a very delightful and interesting way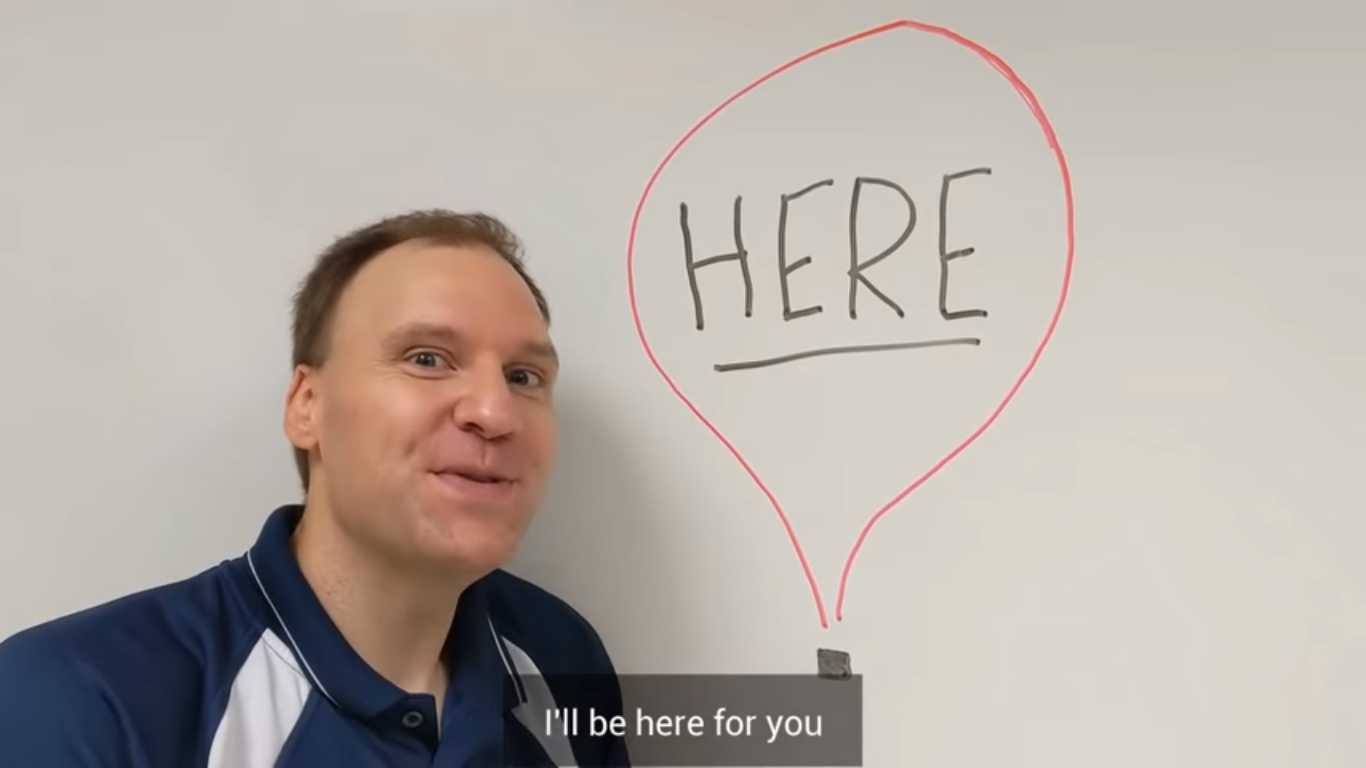 Who doesn't remember the iconic 90's American sitcom F.R.I.E.N.D.S about six friends living in New York, that was premiered for almost a decade? Recently, a teacher in the USA went viral after he used its famous title song to cheer his students up while the schools are closed.
Paul Miller, a teacher of Appleton East High School in Wisconsin, created a parody of the FRIENDS theme song 'I'll be there for you' to virtually welcome his students in the new session. His parody implied that he shall always be around to support his students and that they can count on him even if they cannot meet him in person.
His song's lyrics say – "So no one told me that life was gonna be this way. I got my lessons ready, but the students are MIA… I'll be here for you when you're learning at home. I'll be here for you, and you'll watch me on Chrome."
Since his school decided to reopen remotely for the new session, this English teacher's efforts felt right in every way to bring hope and joy among the excited young students.
Miller said that his 'welcome ritual' has been consistent over the years, though this year he did have to be a little extra creative. How amazing that he chooses to sing to his students every year, right?
He said, "Obviously, I am not an expert musician. My intent is to show them that I am not afraid to take a risk and I want them to push themselves as well. This year, I have no live students because our district is fully virtual. So, I decided to put the ukelele down and make a music video to send home to my students."
Well, we must say his artistic imagination was surely loved by his pupil as well as the people on the internet. See for yourself!
ScooReview: Coach Carter, A Film Based on The Beautiful Mentor-Mentee Relationship in Sports
Its time to watch a sports movie, Coach Carter, starring none other than Samuel L. Jackson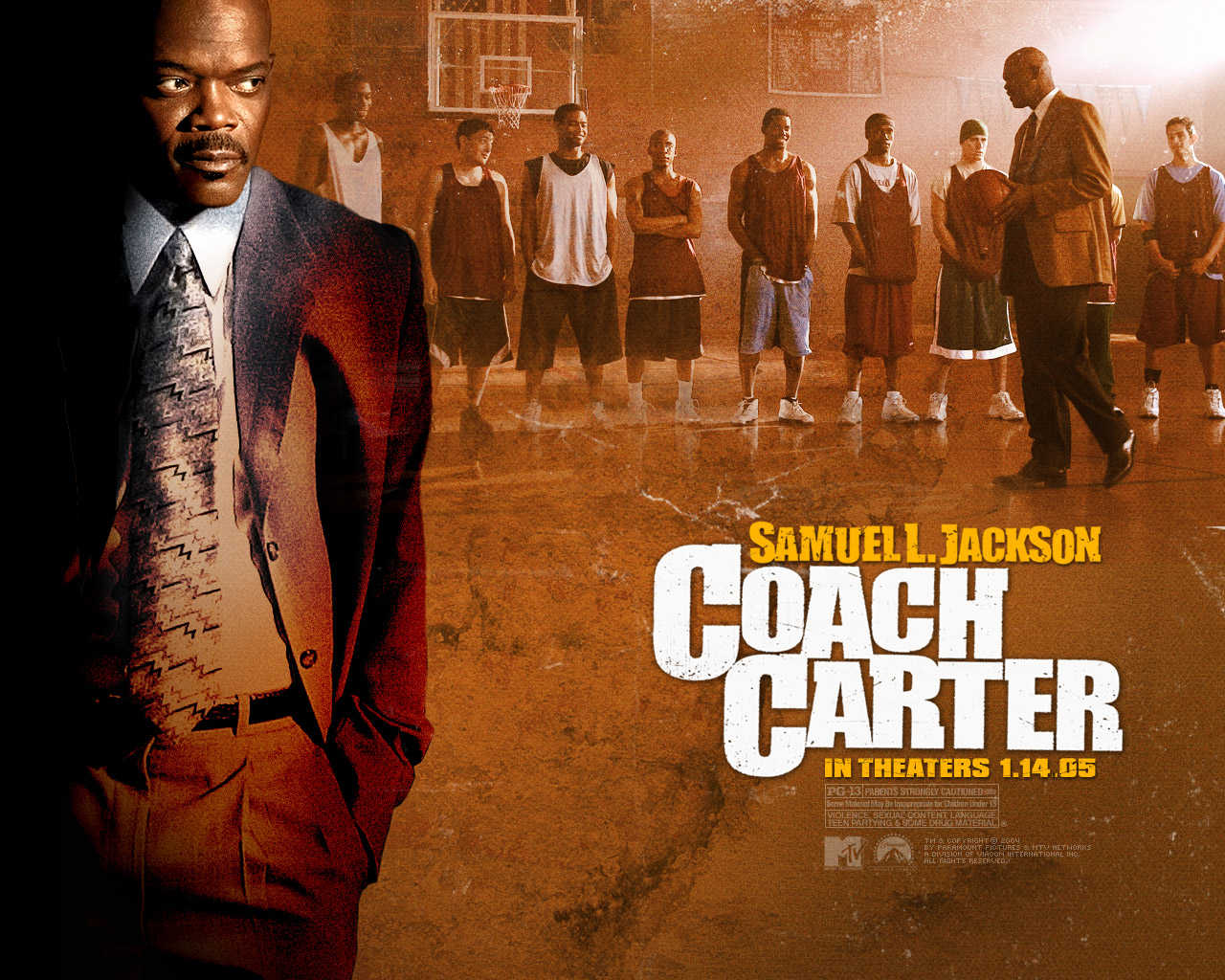 Coach Carter, directed by Thomas Carter and starring Samuel L. Jackson as Coach Carter, is an Americal film in the genre of sports teen drama.
The film is based on the true story of Richmond High School in California and their basketball coach, Ken Carter. They made headlines in 1999 for suspension of the undefeated high-school basketball team due to poor academic results.
The story revolves around Coach Carter and his basketball team in high school. He gets hired as the coach because of being the alumni and ex-team player for the school. Though hired only to better the game of the team, he takes care of their academic scores, too, and makes them abide by a contract which obligates the players to maintain a minimum academic grade if they want to play for the team.
But Coach Carter, when learns of bad grades of the players, suspends the team from playing. He asks the performers to improve their grades as he wants them to have other options than basketball in life. Initially misunderstood and opposed by the board, Coach Carter's intension and motives get clear to the players and they finally begin to strive hard to advance their academics to be able to play again.
Eventually, all the delinquents and rowdy students realise what their coach has been saying all along, and although they do not win the final game, they get praised by their opponents and coach for the brilliant show and team spirit.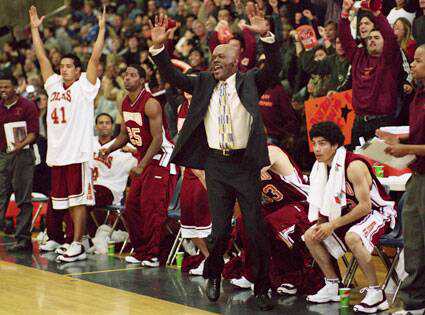 Lesson
There can be times when students reject teachers and their philosophies and not understand what they are doing and why. The moral of the movie is that teachers always think ahead for the betterment of their pupil. With this film, we learn to invest trust in our educators and develop the patience to understand their motives. Because, at the end of the day, teachers only love to see their students succeed, don't they?
5 Indian Podcasts For Teachers & Students on Wildlife, Feminism, History, Science & More
Here is a list of some Indian podcast channels to introduce your students to, talking about animal cruelty, history and science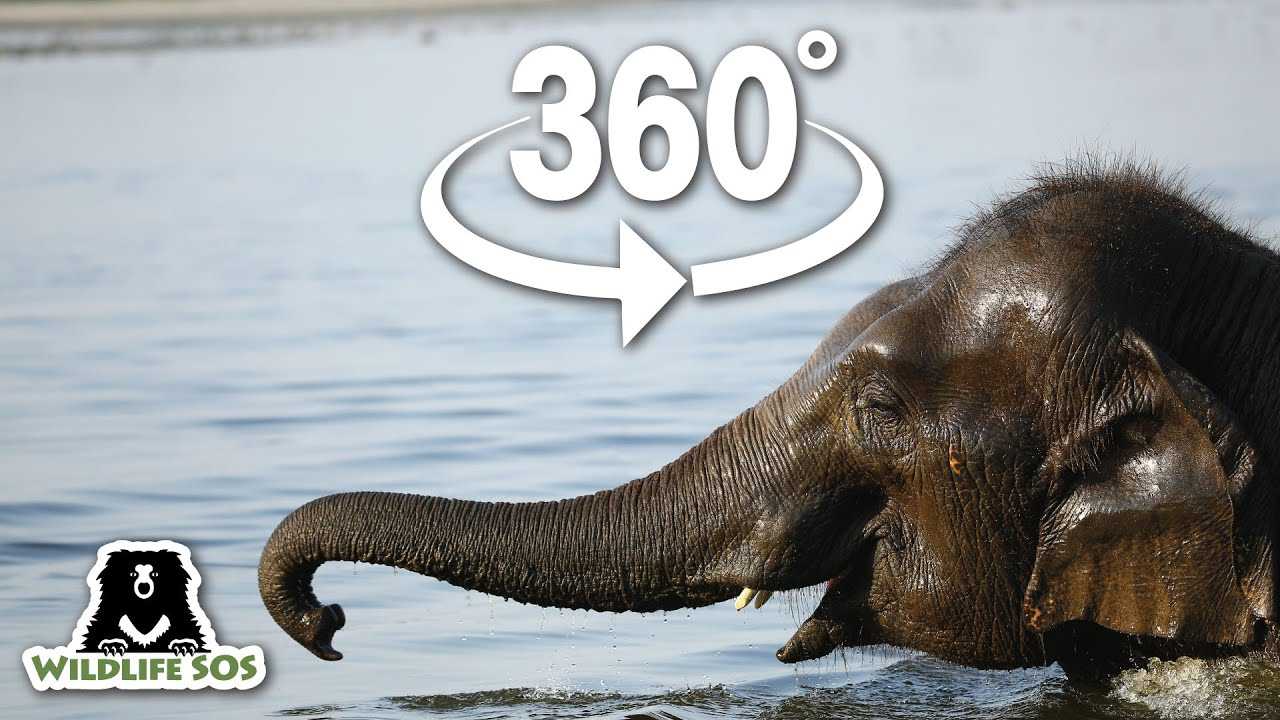 The Podcast culture is not a famous one in our country but a budding one for sure. A podcast is an episodic series of spoken word digital audio files that a user can download to a personal device for easy listening.
While the schools are closed, take this opportunity to introduce your students to Podcasts as they learn some hard facts about the most pressing issues in our country and the world at large.
Wildlife SOS was established in 1995 by a small group of individuals inspired to start a movement and make lasting change to protect and conserve India's natural heritage, forest and wildlife wealth. Today, the organisation has evolved to actively work towards protecting Indian wildlife, conserving habitat, studying biodiversity, conducting research and creating alternative and sustainable livelihoods for erstwhile poacher communities or those communities that depend on wildlife for sustenance.
https://wildlifesos.org/get-involved/podcast/
Mick Sullivan created The Past and The Curious in 2016 and it is a work of love. Since then people from the founder's friends and family have joined in as well. A History Podcast for kids, parents, teachers alike.
https://thepastandthecurious.com/
The Life of Science is a travelling feminist science media project run by Aashima Dogra and Nandita Jayaraj which tells the story of women scientists around India. It is a good way to introduce children to our country's most prominent women from science and their accomplishment, and parallelly tell girls what they can achieve.
https://ivmpodcasts.com/thelifeofscience
Kidnuz podcast, a new Podcast channel, that introduces children to current affairs of the world in a kid-friendly manner. No, they do not talk about crimes or any other hard-hitting topic, but positive and inspirational news that are age-appropriate.
https://www.kidnuz.org/podcast
But Why is a podcast for curious kids, the ones who are highly observant and curious about the most trivial things in their surroundings. In this podcast, kids lead the episodes by asking questions about anything that tickles their fascination. Answers to such questions are then followed up on the podcasts.
https://www.vpr.org/programs/why-podcast-curious-kids#stream/0
Life Lessons & DIY 'Watch & Make' Session From Harry Potter Films For Kids
A way to teach important life lessons while letting the children enjoy some movie time!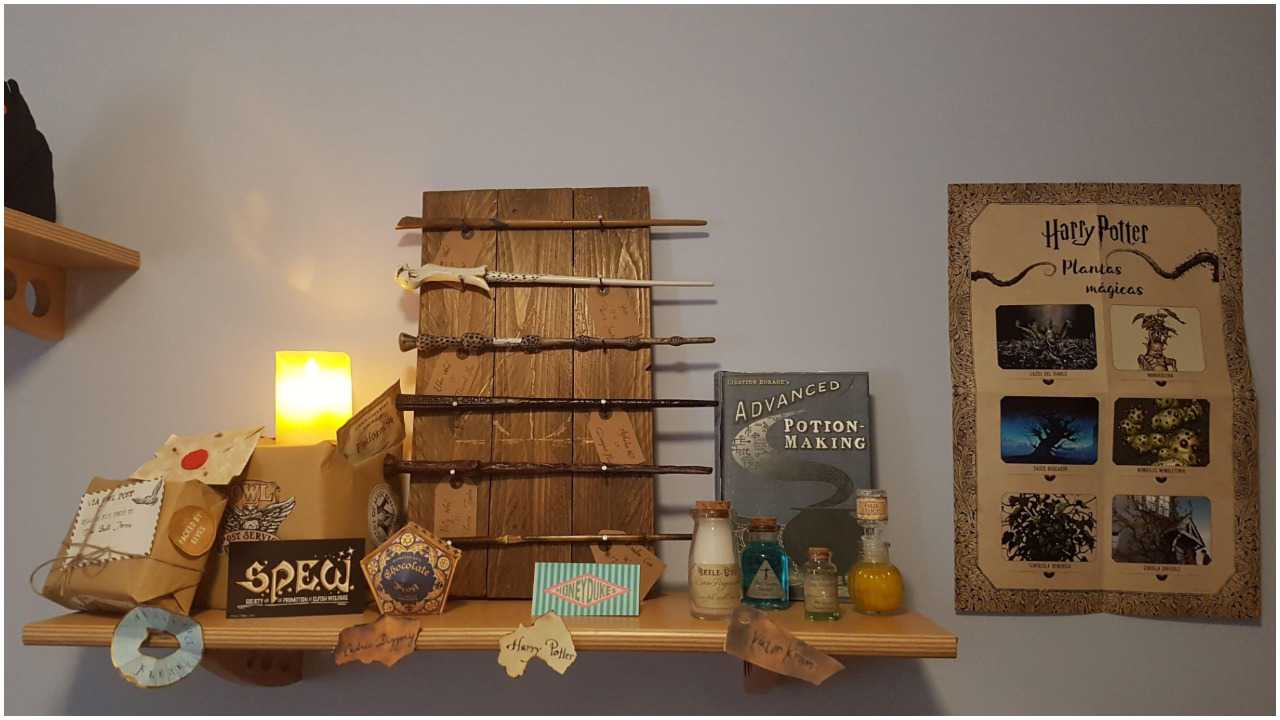 Watching movies and entertainment series online more frequently has become a part of the 'new normal.' Keeping up with the trend, teachers can encourage their students to watch children-friendly movies that can also bring some kind of information or a lesson to them.
Family-fantasy is a genre of shows/movies that explores the imagination of the viewers as well as entertains them. Children's films made by, for example, Disney have some deep-rooted meaning to their scripts. Also, consider the Harry Potter franchise. The third movie in the series, Harry Potter And The Prisoner of Azkaban, has many interesting lesson points if read between the lines.
Check them out here:
Make your own future: A character in the movie called professor Trelawney teaches young witches and wizards the art of predicting the future. At one point, they realise that even after predicting the future, it isn't always accurate. This shows one shouldn't listen to what others say about their future. As teachers, you can explain to the students about how it's up to them to choose their ultimate path.
Focus on the good: When Harry (the protagonist) casts 'The Patronus Charm' to wad-off dementors (creatures of negative energy), he needs to think of his happiest/positive memory to conjure the charm. It shows how being positive or recalling good memories can change one's mood because "happiness can be found in the darkest of times if one only remembers to turn on the light."
Keep an open mind: Don't believe everything you hear. During the film, we find out Sirius Black (the prisoner) isn't who Harry thought he was. Teachers can tell the children that there's always more than one side to a story and that they shouldn't jump to conclusions or judgment until they've received all the facts.
Students could also be motivated to indulge in some DIY activities inspired by the Harry Potter franchise. Here's how:
Make a magic wand: One of the first few cool things about Harry Potter is the wands all witches and wizards use, and so can your students and you! Take a chopstick (wooden), a thread to ⅓ of the top and paint it a wood-brown colour. They could take inspirations from the different pictures of wands of the Potter franchise.
Talk about boggarts: A boggart is a shapeshifter that turns into your worst fear. Sit down and talk about fears with students, and to make it more fun, tell them to think about what their boggart would turn into after using a Riddikulus charm. Act it out or draw it if you want to have a good laugh.
Platform 9 ¾: The King's Cross Station in London is a magical portal to reach to platform 9 ¾ for the Hogwarts Express that takes you to the magic school Hogwarts. Take a large chart paper, dip a sponge (anything rectangular-shaped) in colour and print bricks on the chart. Cut the chart in the middle and write 'Platform 9 ¾' on it, for your own portal to Hogwarts Express!
Pumpkin juice: The characters mention pumpkin juice and are seen drinking it many times. Making your own Potter-special drink should be fun and, in fact, there are more dishes that can be inspired by these films. Make a tall glass of cold-coffee/shake (yellow/cream coloured) and put some whipped cream on it to make your pumpkin juice/shake!
Floating candles: The Hogwarts great hall ceiling is shown holding charmed candles that float in the air. Your students can have their own floating candles, too. Draw candles on a white chart paper, cut them out and paint the flames. Then thread a thin string from the flames and hang them.
There are many more ideas that can be checked on YouTube/Pinterest for your students to have a fun art lesson. This could be an interesting 'Watch & Make' session while learning a thing or two about the real world through a world of fiction which Author JK Rowling has so wonderfully penned down. In fact, her life story and achievements so far in this patriarchal world have their own lessons to inspire youngsters.
Source Credit: https://www.chicagoparent.com/play/indoor-fun/watch-this-do-that-harry-potter-and-the-prisoner-of-azkaban/