2 Experts Review The Progress of RTE Act w.r.t Inclusion
Experts from the field of education share their views on the RTE Act and the progress it has made to make inclusion a reality in Indian schools.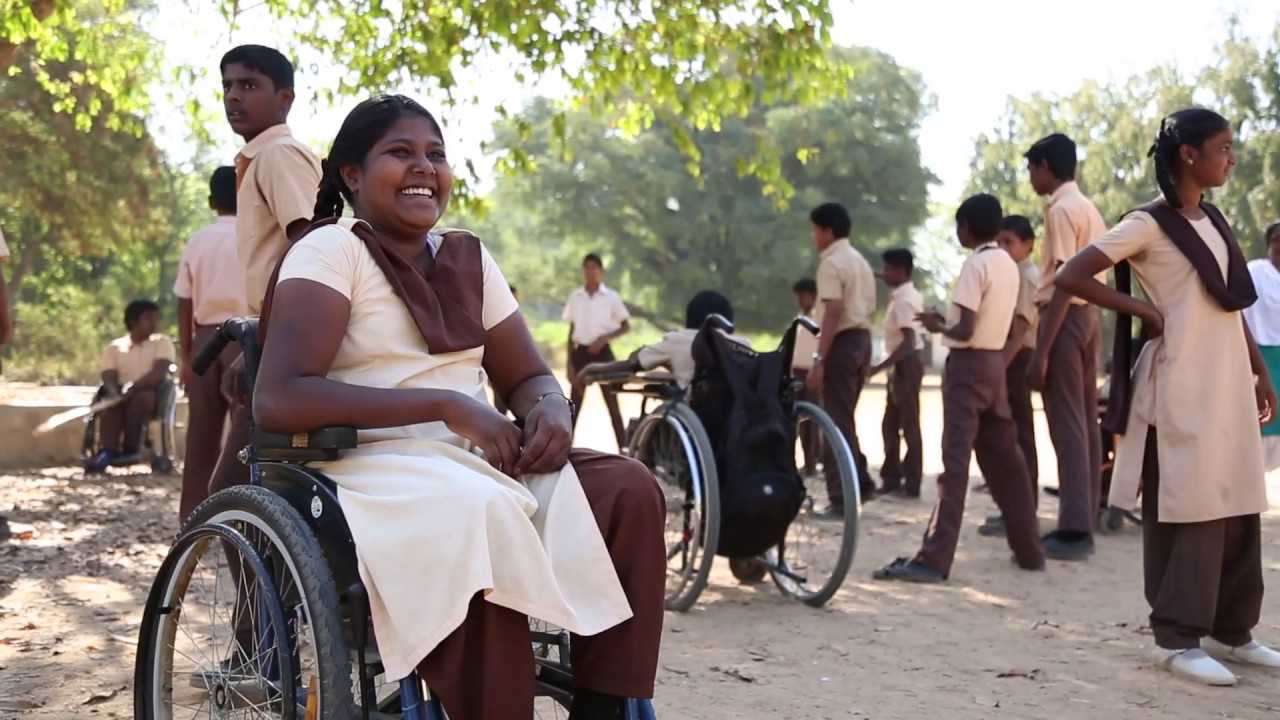 The essence of inclusion must run through our education system to make it a national trait. If a significant percentage of the population is kept out of the education system, the nation can not move ahead with the desired economic and social growth.
The Right To Education Act (RTE) was formulated and implemented with the vision of promoting inclusion in education taking in various parameters that needed improvement. The Act made education a fundamental right & ensures free and compulsory education for children between the age of 6 to 14.
ScooNews brings to you a critical review of the progress of the act through the eyes of Mr Anil Swarup, Former Secretary, MHRD, and Ms Anuradha Rai, Principal, Ambience Public School, Gurugram.
Mr. Anil Swarup
Is legislation under the constitution enough to make Inclusive Education a reality?
A legislation is only an enabling feature with enabling clauses. It enables one to do it but the ultimate actions depend upon the State Governments. The Central Government has a very limited role as it provides finances for various schemes and & runs schools like the K.V.S and N.V.S.
Implementation of the inclusive part needs to be done by the State govt. as they have to see whether the provisions of the sections is implemented and whether the necessary admission is given to the deprived classes under the domain of state governments.
What are your views about the success of the RTE Act so far?
India did not really require legislation to improve the quality of education. An action plan & action on the ground was required rather than legislation. My personal view is that RTE has done more damage to the school education then benefits as it has a number of provisions that had not been implemented and has created problems.
Best it could have been a brief act, broadly outlining, what was needed to be done. The Act goes on to define things in a country like India, where the human needs are very different from place to place and you can't have a single provision that determines the course of events for the entire country.
Should the RTE focus more on the qualitative aspect?
That is the only aspect that needs to be focused on. The quality of education is the real problem in the country and not the extension of education. By and large, most of the children are in school & the infrastructure is also okay, however, the quality of education needs to be improved.
What can be done to improve it?
Quality of education depends a lot on the quality of the teacher & that should be the focus of school education. Right from the initial stage of training the preschool to the selection of teachers, to the training of the teachers when they get into the schools, to ensure that teachers go to the schools and even upgrading the skills of teachers when they are teaching in schools.
In some states, a lot of work has been done and other states can learn from them.
Which states can be an example for other states?
Kerala and Tamil Nadu have traditionally been doing very well in education because they have focused on their teachers.
The Good news is coming from states like Rajasthan, Andhra Pradesh and Maharashtra, where there has been a lot of political backing to improve the quality of school education and these states have demonstrated that, despite the history that they may have on account of poor quality of education, they have improved quite dramatically.
Ms. Anuradha Rai
Do you have (or, plan to have) special facilities at your school for children with disabilities?
Ambience Public School is an inclusive school with facilities for children with special needs. As far as children with special needs are concerned, one needs to be mindful of their requirements especially in the case of children with moderate to severe disabilities as they demand very specialized and individualized care. As a society, we need to look at this issue and find solutions to support such children and their parents.
Does adhering to the 25% quota scheme of the RTE lead to any difficulties at the school level? If yes, what's the solution?
As far as adhering to a 25% quota is concerned, it has both pros and cons. At the outset, I feel it is a way to ensure that our children are going to school. However, the system is often misused by the people who are in the creamy layer rather than the ones who actually need it. Apart from that, children coming from the economically-weaker sections are often coming in grades 1 and 2 with no foundational skills. This creates a big disparity in the class. A solution would be to have a bridge course for them which not only gets the foundational skills in place but also mentally and emotionally prepares these children so that there is no culture shock.
Education for Girls
Department of School Education and Literacy (DoSEL), Ministry of Education is implementing 'Samagra Shiksha', for universalization of quality education throughout the country in coordination with the States and UTs.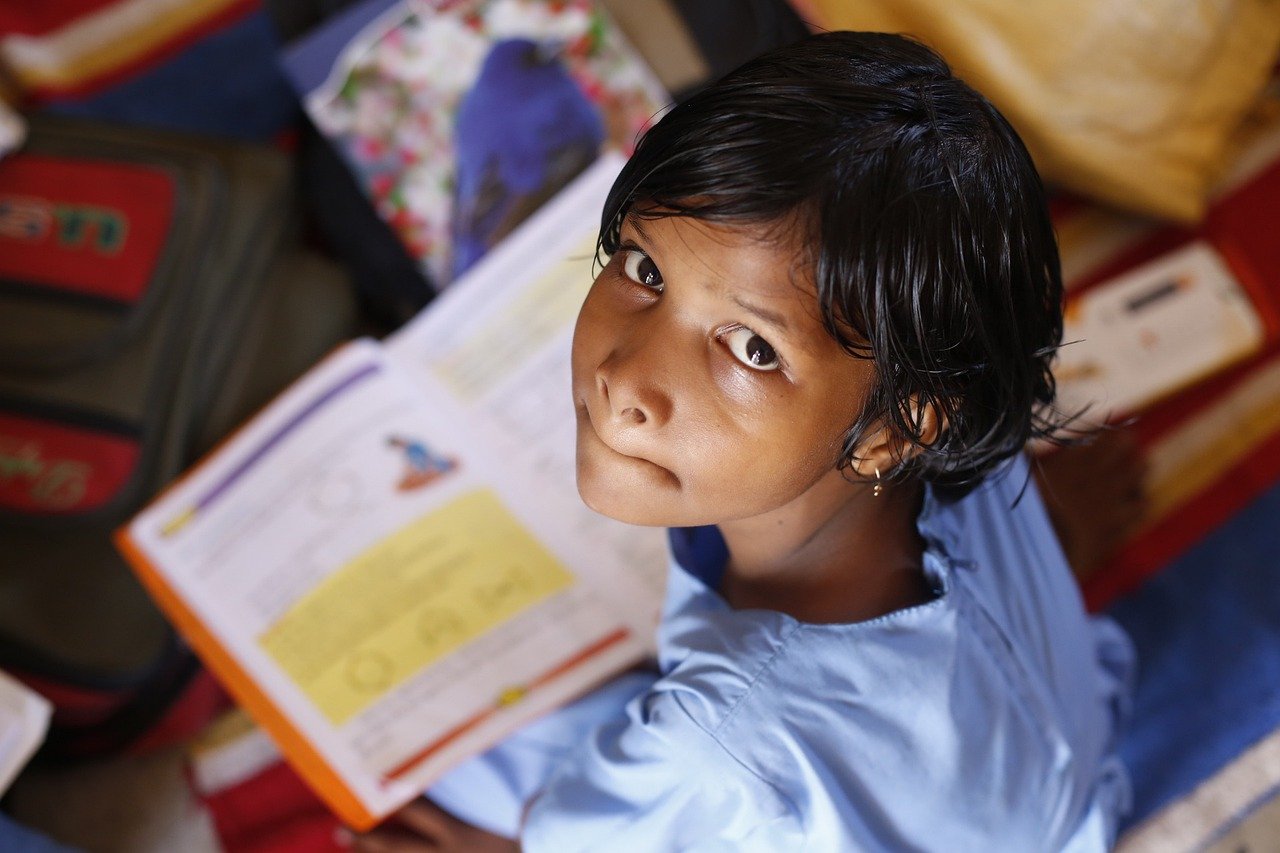 Education is a subject in the concurrent list of the Constitution and the majority of schools are under the jurisdiction of the State Government. Department of School Education and Literacy (DoSEL), Ministry of Education is implementing a centrally sponsored Integrated Scheme for School Education 'Samagra Shiksha', effective from 2018-19, for universalization of quality education throughout the country in coordination with the States and UTs. Bridging gender and social category gaps at all levels of school education is one of the major objectives of the Samagra Shiksha. From the year 2018-19 to 2020-21, the Drop-out rate of girls at the Secondary level decreased from 17.03% to 13.7%, Gross Enrolment Ratio (GER) at the secondary level increased from 76.93 to 79.45, and GER at the higher secondary level has increased from 50.84 to 54.65. (Source: UDISE+).
Under Samagra Shiksha, there is a provision for gender-segregated toilets in all schools. As per UDISE+ 2020-21, 97.45% of Government schools have gender-segregated toilets. Also, there is a provision of a Composite School Grant which may be used for annual maintenance and repair of existing school buildings, toilets, and other facilities to upkeep the infrastructure in good condition.
School Health Programme, under Ayushman Bharat which is a joint collaborative initiative of the Ministry of Health and Family Welfare and DoSEL, Ministry of Education, a module on 'Growing up Healthy' has been incorporated, which interalia includes information on physical challenges during adolescence and attaining puberty.
The National Council of Educational Research and Training (NCERT) is implementing the Adolescence Education Programme (AEP) as part of the National Population Education Project (NPEP). One of the learning outcomes of AEP is to make the learners aware of the concerns of adolescence, i.e. process of growing up during adolescence, and to inculcate in them a positive attitude regarding these concerns.
Additionally, vide a joint letter of Secretary, DoSEL, and Secretary, Ministry of Jal Shakti dated 08.03.2022, the states have been advised to utilize funds earmarked for Menstrual Hygiene Management (MHM) and management of menstrual waste under the Swachh Bharat Mission (Gramin) Phase-II at the village level, for installation or maintenance of incinerators in schools having girls from classes VI to XII and for creating awareness on MHM among adolescent girls and in the society in general.
Moreover, all States and UTs have been requested to take necessary steps to create awareness amongst adolescent girls in schools about the safe usage and the benefits of Sanitary Napkins. It has also been communicated that subsidized sanitary napkins are available at the Jan Aushadi Kendras set up by the Ministry of Chemical and Fertilisers, Government of India.
Under Samagra Shiksha, there is a provision of Kasturba Gandhi Balika Vidyalayas (KGBVs) in the Educationally Backward Blocks, which are residential schools for girls belonging to disadvantaged groups such as SC, ST, OBC, Minority, and Below Poverty Line (BPL). KGBVs were functional for classes 6th to 8th under the erstwhile Sarva Shiksha Abhiyan. Under Samagra Shiksha, a provision has been made to upgrade/converge the KGBVs with girls hostels to cover girls up to classes 10th (Type II) and 12th (Type III) to reduce dropout and enhance enrolment of girls at Secondary and Higher Secondary levels. In KGBVs, specific skill training is imparted to provide need-based vocational education to girls.
Further, Special State Specific Projects for varied interventions under equity are emphasized for enhancing access, retention, and quality of girls by promoting enrolment drives, retention and motivation camps, gender sensitization modules, etc. Financial Support is also being provided under State Specific projects as per the allocation of flexi funds under quality to the state subject to viable proposals received from the respective State and UTs. Such projects include Life Skills, Awareness programmes, Incinerators, Sanitary Pad Vending Machines etc.
Moreover, Samagra Shiksha aims at integrating Vocational Education with general academic education in all Secondary/Senior Secondary schools including KGBVs; enhancing the Employability and Entrepreneurial abilities of the students, providing exposure to working environment; and generating awareness amongst students about various career options so as to enable them to make a choice in accordance with their aptitude, competence, and aspirations.
The information was given by the Minister of State for Education, Smt. Annpurna Devi in a written reply in the Lok Sabha on 1st August 2022.