6 Times Kindergarten Teachers Turned Halloween Into Class Lessons
Let's learn some cool DIY lessons!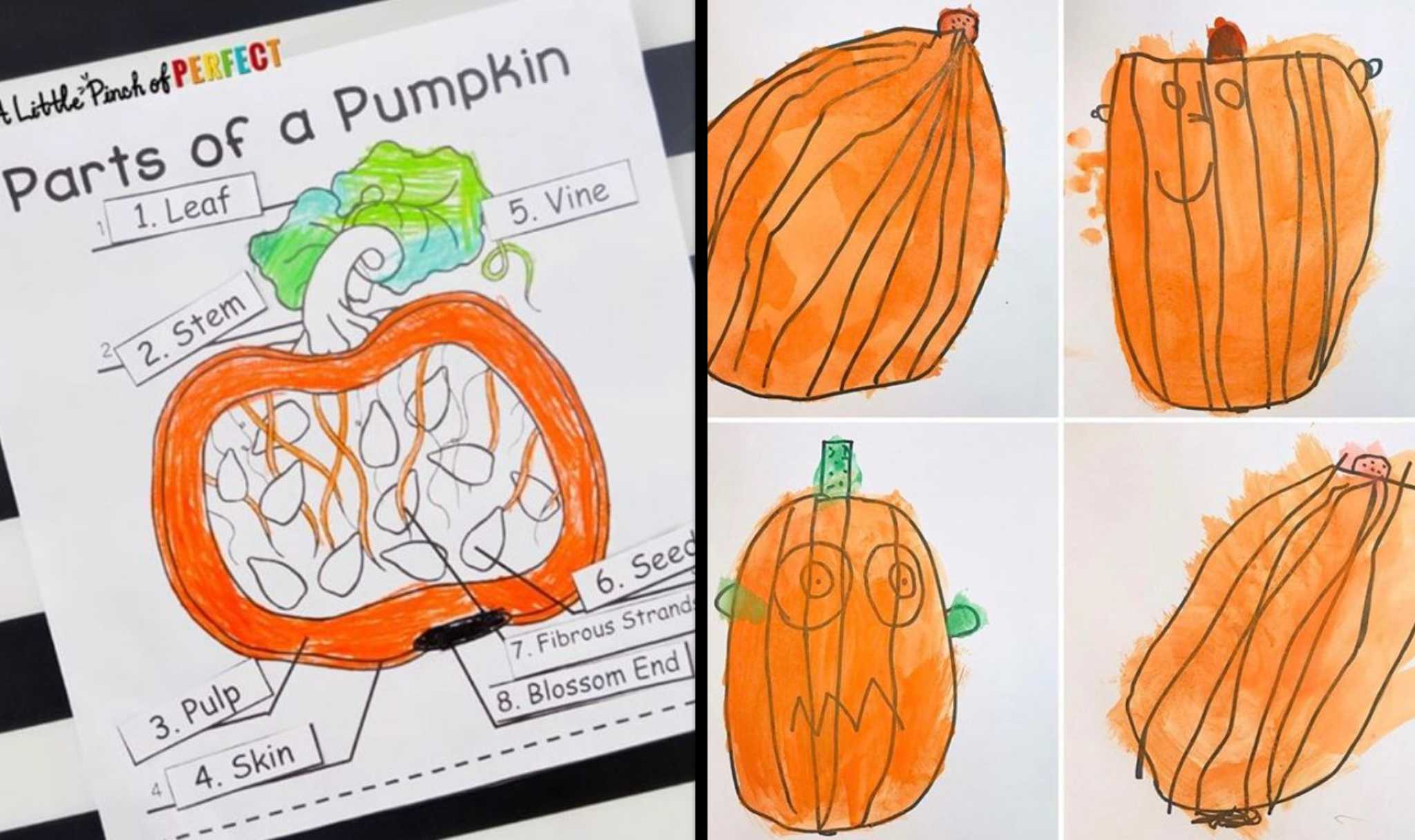 We love how innovative and interesting teachers are. They always know how to manifest their best at every occasion, don't they?
Recently it was Halloween and boy, did they surprise us again! Internet is flooding with unique pictures and videos of creative activities that some pre-primary/primary school teachers pulled for their beloved students making the celebration scary-fun for everyone.
While some of their innovated kids' activities involved easy mathematical problem-solving and science lessons, others taught life skills like observing shapes and colors of this huge, orangish-yellow fruit.
From DIYs to science experiments to even motor skills, here are some super fun classroom glimpses commemorating the end of October.
1. This one is using art to teach math. To set this up:
Lay some butcher paper on the table.
Draw some Halloween shapes all over it.
Write down a number on each picture.
Put out some festive counters.
This activity teaches kids number recognition, sequencing, colour recognition, and motor skills.
2. Pumpkin carving is fun but have you tried teaching them pumpkin's anatomy? This educator has taken the opportunity to tell her little learners about the inside parts of a pumpkin. See how words like skin, pulp, seeds, stem, fibre strands, etc. are taught here.
3. With the help of a simple Halloween-themed paper cut-out, this activity involves finding the same letter that's spread all over the design, amidst the various other letters. Looks easy? We think not.
4. How to better your students' observation skills? Simple – place pumpkins of all shapes and sizes in front of them and let them draw the way they see this fruit! Here are some adorable results:
5. This teacher has integrated math, science, and social studies together into the thematic activities. One such game includes measuring the circumference of the pumpkin using chain-links and comparing the result with the figure they estimated before doing so.
6. And here comes our favourite teacher. This one may not be teaching any new skill to her students this Halloween but is making sure they become confident and content individuals and keen learners. She believes that like other subjects, art, too, requires step-by-step guidance. She calls this 'Directed Drawing.' According to her, drawing may not come naturally to many kids but with right guidance, they definitely can learn! We second her.
ScooNews' Tribute to Irrfan Khan: Hidden Lessons From His Films For Educators
Here is a list of top movies starring Irrfan Khan followed by the lessons in them, we believe, the education sector can benefit from.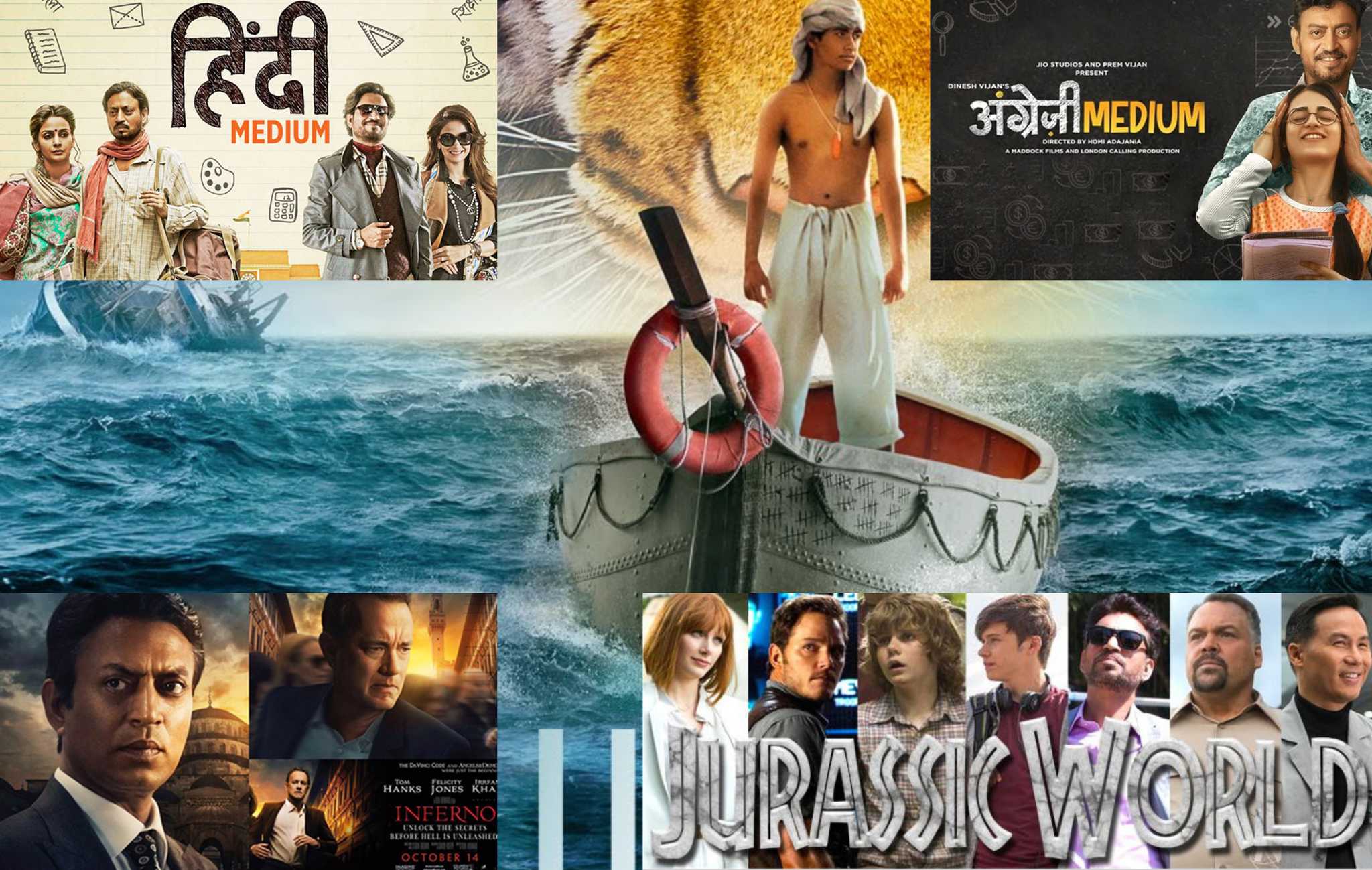 Here is a list of top movies starring Irrfan Khan followed by the lessons, we believe, the education sector can benefit from.
Life of Pi (2012)
Pi Patel, brilliantly portrayed by Irrfan Khan, tells his story of surviving the Pacific ocean when he finds himself amidst a shipwreck and alone in a lifeboat that is adrift in the middle of nowhere. He soon realises that he is in the company of some wild animals, especially a Bengal tiger, and despite being frightened, he fights against the odds. When he shares this story with a few friends years later, he is met with scepticism and disbelief, post which he changes the animal characters to humans and lets the listeners choose as to which story to believe.
A lesson to learn: The character Pi, in the end, says "and so it goes with God," which, in all likelihood, meant that the final choice lies with us, the humans. Whether to choose rational reasons or a fanciful narrative is upon us. It isn't unheard of that an educator's beliefs are motivated by the subject he teaches or is most close to. As a mathematics or science teacher, he might be more cogent. On the other hand, an art teacher could be more inspiration bound. But is it the absolute truth?
It is one of the greatest powers of a teacher to let go of their personal belief and teach their pupil the truth, what is good, what is right and more importantly, what is ethical. It is simple, as crucial as it is, to educate children about rationality, logic and scientific meanings. It is also equally important to guide and advance their curiosity, perception and imaginative psyche.
Jurassic World (2015)
A theme park showcasing genetically-engineered dinosaurs turns into a nightmare for its tourists when one of the deadly dinosaurs escapes its enclosure. After the escape, the park owner Simon Masrani, played by Irrfan Khan, realises how risking it was to develop these modified animals that humans could not comprehend completely and contain. It shows how one's mistake to achieve fame and success could lead to so many lives lost and brutal destruction.
A lesson to learn: Expansion of science and eventually, the world has always been on priority for human beings, but at what cost? In order to progress, we are somehow forgetting humanity, that is, development should not be achieved at the expense of virtue. It is necessary for educators to remember to teach the younger generations the mistakes humanity has already made, how not to repeat them and be analytical of risk factors.
Educators are the crafters of the young minds who're tomorrow's scientists, mathematicians, architects, painters, photographers and more, absorbing everything that their teacher teaches them. One of the responsibilities of the educators in the present is to help develop a better world by crafting progressive yet compassionate, sensible and social humans out of their pupils.
Inferno (2016)
Latest in the Dan Brown novel's adaptation, this movie revolves around Prof. Robert Langdon after he awakens with amnesia in a hospital. He teams up with Sienna Brooks, one of his doctors, to protect the world from the evil plan of a mad scientist. Harry Sims, played by Irrfan Khan, the CEO of a private security company called "The Consortium," ultimately joins hands with the protagonist to save the world, after resisting his choices for long.
A lesson to learn: There are always two sides shown in movies, the protagonist side (positive character) and the antagonist side (negative character). What is uncommon is showing a side that shift's loyalty towards the good side when they realise what is at stake without a personal interest. The character played by Irrfan Khan teaches how it is necessary to know which side to choose at what time in one's life.
Similarly, in educators' life, there will come times when they need to be stricter with students regardless of how callous they may seem, and there will also come times when they need to be tender. The key is to perceive the right move at the right moment in order to see their students thrive, without any gain or, perhaps, that is the gain.
Hindi Medium (2017)
Raj, played by Irrfan Khan, and Mita, are parents of a little girl named Pia. They yearn to get their daughter educated from a reputed school, which is more status-friendly for them. When they learn that their background is holding her back, they do everything to ensure that she gets into the school including posing to be poor, in order to exploit the government rule of Right to Education.
A lesson to learn: RTE quota is a reservation category that helps children from poor families study in prestigious schools. The exploitation of this category is a criminal offence and in this film, it's shown how the parents are so adamant on getting their child in that particular institution that they take illegal measures. Clearly, it isn't for the child's benefit because she's seen happy studying with her friends in a government school. The problem is how her parents perceive status and being elite, a necessity.
Considering the kind of Educational Divide that prevails in the country, what we need are the kind of educators who would consider it their duty to bring forth any such activity if they suspect so, and support the RTE Act. This rule has been established for the betterment of society, nation and the coming generations, regardless of rich or poor.
Angrezi Medium (2020)
Irrfan's character, Champak, an unassuming mithai shop owner and single father, is set to fulfil his daughter's dream to study in London. Though the girl in the movie studies hard to make her dreams come true, a single mistake by her father makes the administration so angry that they refuse to approve her admission, indicating a judgement lapse on the administration's part. Later, certain misadventures lead him and his family on a new quest, one which renews their relationships and bonds.
A lesson to learn: It is very evident that the movie's leading concept is around foreign studies, how much students get invested in the thought of going for education abroad and the misgivings of being "independent." It is important for the elders, parents as well as teachers to explain to the children that studying out of the country does not equal success.
Also, one can notice in the film how no other faculty was shown stepping forward in support of the girl whom they saw working hard for the admission. It is necessary for the educators to support their students, boost their morale, and guide them, especially when they see real efforts. At the same time, educators should explain to their pupils how studying in a particular country does not make a difference, the way of implying one's academic knowledge does.
Note: Irrfan Khan, the beloved actor, passed away on 29 April 2020 due to an illness that was beyond cure. Much like ScooNews, he, too, was born in Rajasthan. To give a tribute to this eminent actor and magnificent human being, our team decided to dedicate this space to his irreplaceable art. If you, just like us, are a fan of his artwork, here are some of his other movies worth watching – The Namesake, Piku, Lunchbox, Slumdog Millionaire, Madaari, Paan Singh Tomar, Maqbool, and Amazing Spiderman.