7 lakh capitation fee in schools shocks Hyderabad Chief Justice.
The Hyderabad High Court is unhappy with certain private schools collecting a onetime fee (OTF) of up to ₹7 lakh per student during admission and said that the time had come to regulate school fees in Hyderabad.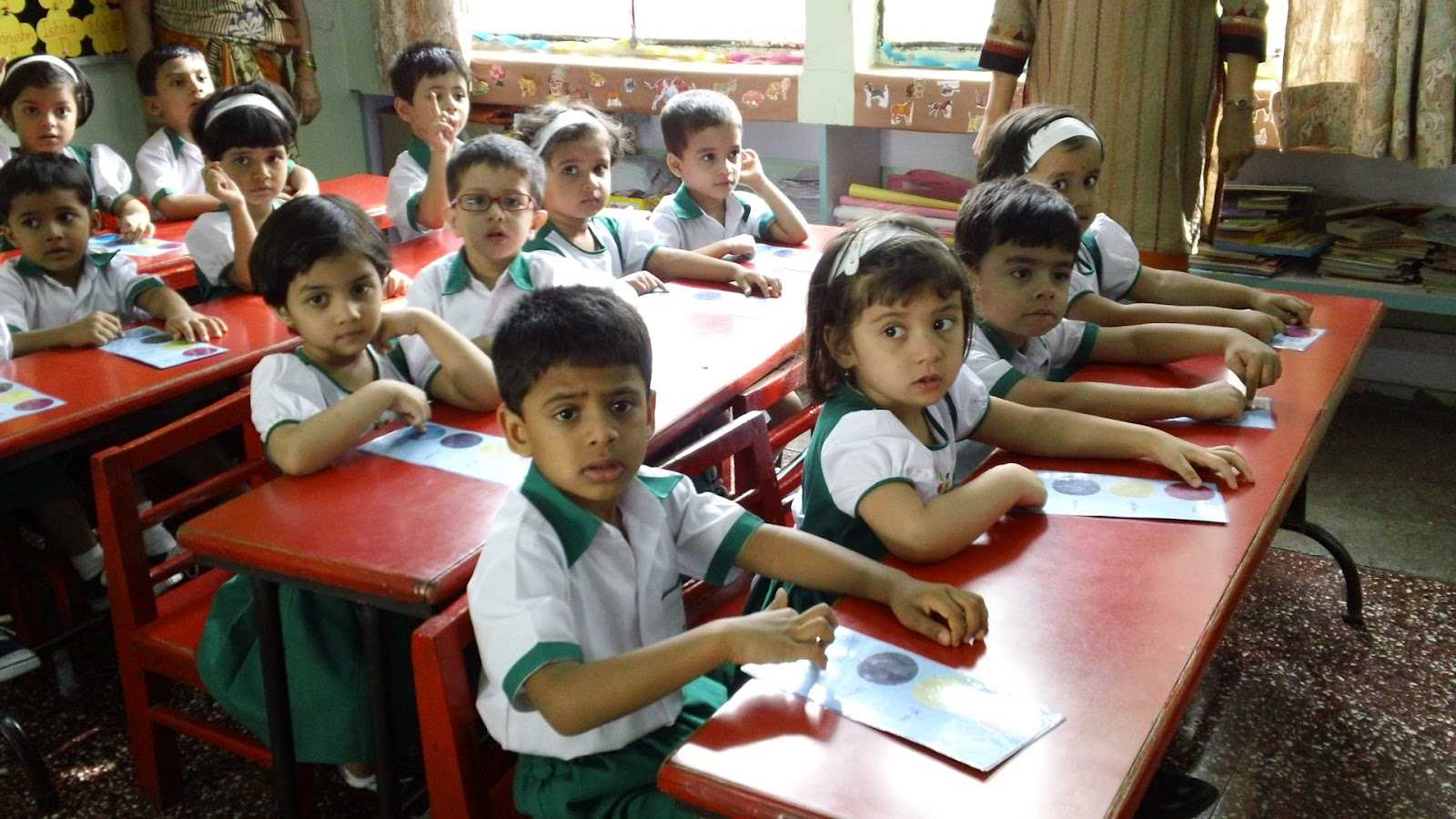 The Hyderabad High Court has expressed shock over certain private schools collecting a onetime fee (OTF) of up to ₹7 lakh per student during admission and said that the time had come to regulate school fees in Hyderabad. The bench was hearing a PIL filed by the powerful Hyderabad Schools Parents Association (HSPA) challenging the OTF as it is collected over and above the regular fee.
"If you want your people to flourish, you should start with schools and not colleges," said the bench of acting Chief Justice Dilip B Bhosale and Justice A V Sesha Sai. "There is a need to bring in regulatory mechanism to stop this ridiculous practice of OTF," Justice Bhosale said.
The counsel for HSPA, Kalpana Ekbote told the court that the OTF is nothing, but banned capitation fee now brought in with a new name.
Justice Bhosale wondered how parents from lower middle class would be able to afford such a huge fee and brushed aside a justification from the counsel for Hyderabad Public School that they are raising fee only to pay UGC scales to their teachers. "Don't justify your conduct," the CJ said.
"There is a GO that allows schools to collect such fee, but it should not cross ₹6,000," said S Niranjan Reddy, another counsel who appeared for the protesting parents. "In families where both the spouses are working, as much as 40% of their earnings are going towards school fees," he added. He added that some schools were collecting ₹7 lakh to Rs 8 lakh as OTF and this is much higher than the ones collected by even the best engineering colleges."
"On the other hand, owing to lack of quality as many as 4,000 government schools are shut and parents too would not prefer to send their wards to such institutions," Niranjan Reddy quipped.
However, he brought to the notice of the court that some of the best schools, which are running without a profit motive, are not collecting more than ₹30,000 to ₹50,000 per annum. "Even HPS is collecting lesser fee," he said stressing the point that quality need not be always accompanied by high tuition fees.
"Even in respect of regular school fee, we told the schools not to collect more than Rs 12,000 per annum, but many are collecting more than Rs 40,000," government's special counsel said. "We are expecting replies to show cause notices from errant schools and propose to slap penalties," counsel Sanjeev added.
Telangana additional advocate General Ramachandra Rao told the court that their government was coming out with a foolproof KG to PG education policy that will solve all the vices. "Earlier, during the period of united AP, liquor lobbies were running the schools," he said
Image used for representational purposes only
NIOS celebrates 33rd Foundation Day
Dr. Subhas Sarkar addresses the 33rd Foundation Day Celebrations of NIOS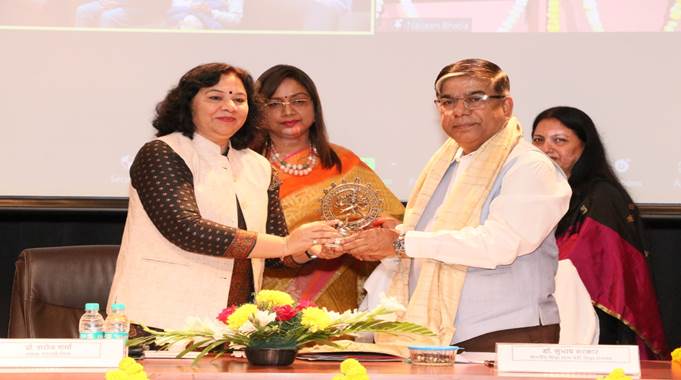 Union Minister of State for Education, Dr. Subhas Sarkar addressed the 33rd Foundation Day Celebrations of NIOS as the Chief Guest.
The function was attended by senior officials of the Ministry of Education, Chairpersons of educational institutions, Heads of Departments, officers, and staff of NIOS. Prof. Naval Kishore Ambasht, former Chairman, of NIOS and Pro-Vice Chancellor, of the Central University of Haryana, Prof. Sushma Yadav graced the occasion.
Dr. Subhas Sarkar in his address appreciated the various programmes and schemes of NIOS and said that NIOS is lighting the lamp of knowledge all over the world. Talking about the Azadi Ka Amrit Mahotsav, he mentioned that today's children will be young people in the age group of 30-40 years on the completion of 100 years of independence and will be responsible for building our nation.
He said that the Ministry of Education has entrusted NIOS with several responsibilities such as developing inclusive education resources, expanding the open and distance education system in states/UTs, translating all courses into more languages as required, creating Indian Knowledge Tradition based courses and propagating Indian culture by translating them into major foreign languages. He also praised the programmes of NIOS enrolling 10 crore adults under 'Basic Literacy Assessment', training of in-service teachers, Gender Green Project, and training in Yoga. He said that Indian Sign Language as a subject at the secondary level has been acknowledged on national and international platforms. He described the launch of an e-library called 'DEEP' by NIOS as a big step forward.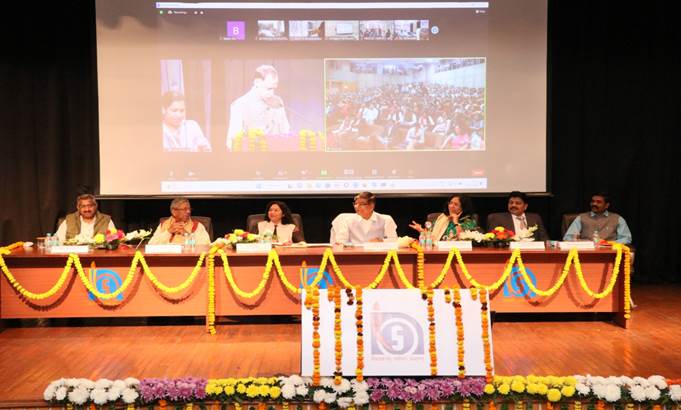 Prof. Saroj Sharma spoke about the journey of 33 years of NIOS and highlighted the special achievements. She said that NIOS is one of the two National Boards of Education under the Ministry of Education, which provides school education through Open and Distance Learning (ODL) for secondary, senior secondary, and vocational education. She elaborated on the role of NIOS in the field of education, efforts being made by NIOS for the successful implementation of the New Education Policy, Virtual Open School, Digital Library (DEEP), NEPIA Project, MoU with Ministry of Defence for Agniveer Project, setting up of Mukta Kaushal Kendras and subjects offered under Indian knowledge Tradition.
It was also conveyed by her that a curriculum called 'Aarambhika' is being developed by NIOS for catering to the Indian Diaspora.
A documentary based on the journey of 33 years of educational endeavours of NIOS was presented on the occasion. In this documentary, 'All England Badminton winner Pullela Gopichand said that most of the players in his badminton academy are getting an education from NIOS.
NIOS alumni, Ms. Niranjana and Vinod Kumar Chaudhary were also felicitated on the occasion. Shri Vinod Kumar said that only due to his education in NIOS, he was able to get the credit of making the Guinness Book of World Records 10 times (8 in Typing and 2 in sports). A proud learner of NIOS, Ms. Niranjana is a successful ventriloquist. Prof. N. K. Ambasht, former Chairman, NIOS said that in this age of technology, innovations must lead to developing 'standalone' courses for the Indian Diaspora, to achieve the goals of the National Education Policy- 2020. Pro-Vice Chancellor, Prof. Sushma Yadav said that the role of NIOS increases in the light of New Education Policy. NIOS has such potential that the institute will be able to achieve the ambitious goals of National Education Policy 2020 in the coming years.
The half-yearly magazine of NIOS 'Pragyan' was released by Dr. Subhas Sarkar on this occasion.