A child, 20 years from now, may well ask 'what does 'learning' mean?'
We need to develop new methods of assessment and testing. It is proposed that a laboratory be set up for this purpose. The laboratory will design new assessment systems and, consequently, redesign the curriculum, pedagogy and school structure to fit the new assessment.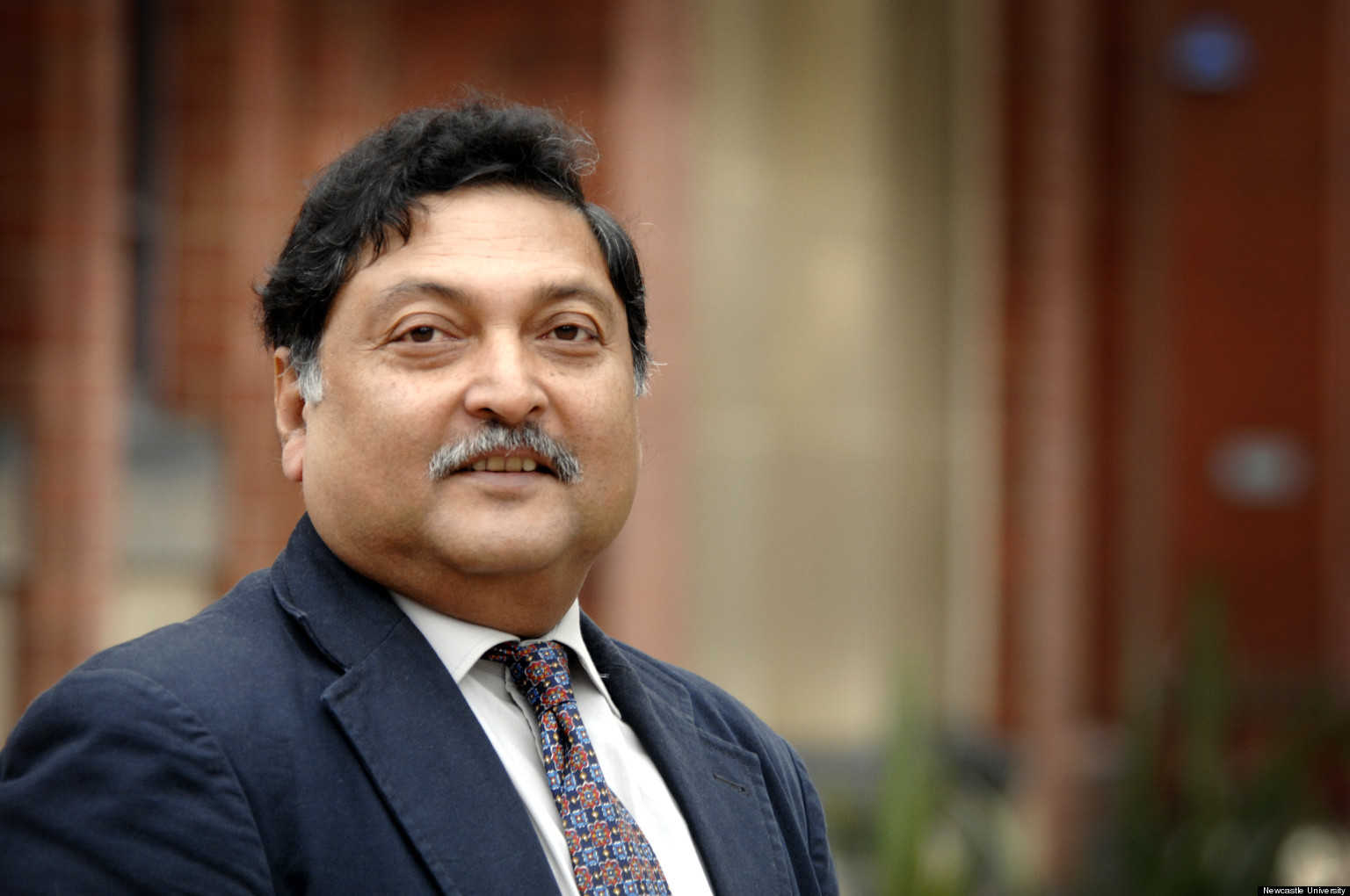 About the author:
Prof. Sugata Mitra is Professor and Principal Research Investigator at the School of Education, Communication and Language Sciences at Newcastle University, UK.
Click here to learn more about Prof. Mitra
Children, given access to the Internet in groups, can learn anything by themselves. Indeed, 'learning' itself may no longer be as important as it used to be.
I knew nothing of this when I did an experiment with children and a computer connected to the Internet embedded in a wall of a slum in New Delhi (1999).
Children began to surf and teach each other to surf in about eight hours. There was nobody to show them anything. They learnt how to play games, paint and finally how to look for information. They learnt some crude but workable English to enable them to do all this. We, admiring adults, were astounded. The press called it the 'hole in the wall'.
We (my research colleagues and I), funded by the World Bank, ICICI bank and the Government of Delhi, repeated the experiment many times over in the slums and villages of India. The results were always the same – digital literacy out of nowhere.
The children began to use the Internet for their homework. They copied down things from websites and took them to their astounded teachers. 'This is not learning', everyone admonished me. They, and I, had missed a vital point, a mistake that would cost me several years. The children were, almost always, copying the right things down. How did they find the websites that were relevant? How did they find the right answers?
We continued with several years of experiments until it was clear that children in groups do have an understanding that is much greater than that of each individual. It was this collective 'hive' mind that was working like an efficient teacher. I had seen nothing like this before and it took me years to realise that what we were witnessing at the 'holes in the walls' was an example of a self organising system – where spontaneous order appears out of nowhere.
I brought the results to England in 2006. There, with the help of a teacher, we created the hole in the wall inside the classroom. We called it a Self Organised Learning Environment (SOLE). It consisted of a mildly chaotic situation caused by a few Internet connections, about a quarter of the number of children present. The children formed groups and milled around, much as they did in the Indian experiments. They began to answer questions years beyond their time. We admired them – they laughed and went still further.
I made a 'Granny Cloud' for children in India, consisting of people who had the time and inclination to talk to children over Skype. Children who are in places where good teachers do not, or cannot, go. They don't teach, they encourage the children to learn by themselves.
In 2013, using the TED prize, I built seven experimental 'Schools in the Cloud'. Five of them are in India ranging from the remote Sunderbans to urban, middle class Maharashtra. Two are in England inside urban, middle class schools. 'Schools in the Cloud' – spaces where SOLEs and the Granny Cloud come together.
The results are not yet fully analysed but we do find significant improvements in English reading comprehension, conversation, self confidence and, of course, Internet usage and searching skills.
A 'School in the Cloud' is easier to make and maintain inside a regular school, rather than a stand-alone facility in the community. At least that is what I feel at the moment.
The teaching profession as we know it is obsolete because it caters to an examination system that was created to serve the needs of another time.
Most national curricula for children consist of out-dated norms from the last century. These include excessive emphasis on spelling, grammar, cursive writing, multiplication tables and mental arithmetic. These skills were needed and valued in the last century, mostly for clerical work.
The examination system requires learners to answer questions on paper, using handwriting. The learner must be alone and not in any communication with anyone. The learner must not use any assistive technology other than a pencil, and perhaps a ruler, namely, technology from the 18th century.
In order to cater to the needs of such examination systems, teachers, good or bad, need to use teaching methods from 18th century consisting of rote learning, drill and practice and negative reinforcement.
After the school years, when the erstwhile learner enters the real world, he is expected to solve problems using the Internet, to collaborate with others while solving problems, to type rather than write by hand, to use calculators and not their minds to calculate, to use spell checkers and grammar checkers while typing, and so on.
In other words, the learner is asked to do the opposite of what he did in school.
The examination system needs to be changed to include collaborative problem solving using assistive technology. If this is done, teachers will be free to enable learning in newer ways. The easiest and cheapest way to cause global change in education is to change the examination system.
This has to happen. There is a generation that uses assistive technology, particularly the mobile tablet phone, all the time, except when they are in school. They learn continuously from these devices.
There is powerful resistance to these ideas. The resistance comes from an older generation with a subconscious desire to return to the 1920s, a time that they believe was the best the world ever had.
The examination system is obsolete and so are the teachers that are forced to cater to it.
Fortunately, teachers understand this. Since 2014, teachers in all five continents were making SOLEs in their schools. I have lost count of how many they are. Collectively, they are changing the nature of education.
When automobiles took over from horse drawn carriages, the coachmen went away and the passengers became the drivers. Eventually, cars will drive themselves and 'driving' will become an obsolete skill. A child, 20 years from now, will ask, 'what does 'driving' mean?'
When the Internet takes over from 'taught' schools, the learners become their own teachers. But only for a while, until the immense network drives all learning and makes 'learning' itself obsolete.
A child, 20 years from now, may well ask 'what does 'learning' mean?'
The future of learning – A summary of the work described above is as follows:
Schools as factories

Military-Industrial requirement from the age of empires. Centuries old.
Requires identical people with identical skills.
Obedience and compliance are more important than curiosity, imagination and creativity.
Purpose of schooling is to serve a 'ruling class'.
The Hole in the Wall to the School in the Cloud
Children in unsupervised and self-organised groups can learn to use the Internet for their own purpose (1999-2005).
They learn to search and find answers to questions they have.
Such 'hole in the wall' environments can be created inside schools. They are called 'Self Organised Learning Environments' (SOLEs, 2006-2010).
In SOLEs, children can learn almost anything by themselves. Their reading comprehension, searching skills and self-confidence seem to improve quickly. Search Engines are at the heart of this process.
This process is helped by the presence of a friendly, but not necessarily knowledgeable, mediator.
In remote areas, such mediators can be brought in using Internet video conferencing.
The 'Granny Cloud' (2009).
SOLEs augmented with the Granny Cloud form the so-called 'School in the Cloud'. They can be built inside schools or in community settings.
The future of Assessment
Current assessment systems look for identical responses from learners.
Open-ended questions cannot be asked in such assessment.
We need a new assessment system that looks for imagination, creativity, critical thinking and the ability to learn quickly, when there is need to know. The emphasis needs to change from 'What is the answer?' to 'how will you find the answer?'. Use of the Internet should be allowed during examinations.
Fair evaluation of such a new assessment system is not possible by human examiners for large numbers of learners. More research on automated and continuous evaluation of open-ended questions and tasks is needed.
The future of Pedagogy
'Spontaneous Order' as an emergent process seems to be a new mechanism in children's education, in the presence of the Internet.
It is irrelevant to provide direct factual information, manually. Reading, writing and arithmetic are of newer and lower priority.
The role of memory in education does not need emphasis, devices are playing that role.
Encouragement can replace guidance. The teacher's role is that of a friend, not a guide or a mentor or a facilitator.
The future of Curriculum
Curriculum needs to consist of the Big Questions of our time. Not a subset of what we know but driven by what we don't know.
All irrelevant knowledge and skills need to be removed. This will require careful thought about what is relevant.
'Just in case' skills and knowledge should be replaced by the skill of learning 'just in time'.
The Internet must be a subject as important as science or mathematics. Networks, Chaos Theory and Emergent Phenomena should be introduced into schooling.
Curriculum should be reviewed and updated every quarter. Hence, textbooks should be either eliminated or made electronic and continuously updated.
What are schools for and what should the new design be?
Schools should enable people to live happy, productive and healthy lives.
The duration (years) of schooling needs to be reviewed.
The length of the school day needs to be reviewed.
'Schooling' may be redesigned to last throughout life.
Schools and teachers should exist in physical and virtual environments.
Not all teachers need to be human.
We need to develop new methods of assessment and testing. It is proposed that a laboratory be set up for this purpose. The laboratory will design new assessment systems and, consequently, redesign the curriculum, pedagogy and school structure to fit the new assessment.
The Assessment Lab
The objective of this laboratory will be to develop new and accurate assessment methods for the measurement of learning in children.
The laboratory is expected to work with two different approaches.
Cloud based assessment – where we will experiment with self organised assessment systems, where peer review and multiple external judging will be used to evaluate learning. We expect to use methods similar to those for assessing Ph.D. theses, music creation, cooking and other such 'open ended' subjects.
Robots for assessment – where we will design and build robots or bots to design and execute assessment in a minimally invasive manner. These bots are expected to learn how a child is progressing, much as concerned parents do.
Neurobiological assessment – where we will experiment with the changes that happen in the brain when learning happens. Is it possible to look for reliable changes in the brain rather than the ability to reproduce memorised answers?
It is also expected that the laboratory will have one or more attached experimental schools.
The new methods need to be validated over thousands of children all over the world.
Someone has to build this lab, somewhere….
Future of Education & Skilling in India
By making informed and intentional policy choices, critically evaluating and learning from the present and the past, and actively investing towards the larger purpose and shared vision of education, the future will be bright and promising.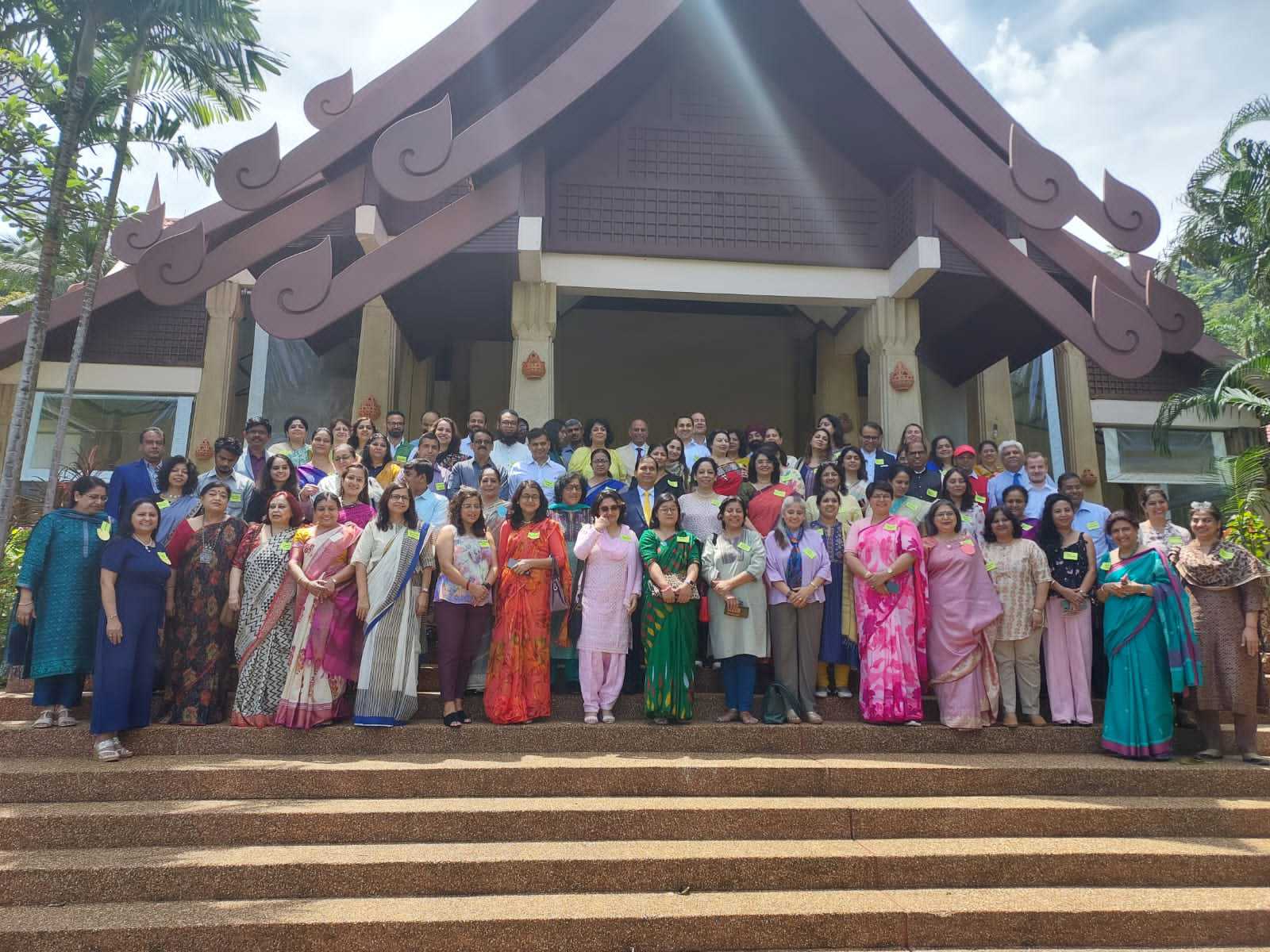 For the past two days, I was attending a school leaders' conference in Phuket, Thailand which was on the contemporary topic of the Future of education and skilling in India. The conference was organised by Goethe Institute, Germany, and was mesmerising. Through the conference I along with many education leaders from countries such as Sri Lanka, Pakistan and India learned about the importance of vocational skills in modern education.
Did you Know?
Less than 5% of the workforce in the age group of 19-24 received vocational education in India during 2012 to 2017. This contrasts with 52% in the USA, 75% in Germany, and 96% in South Korea.
Mahatma Gandhi in a poignant quote says: "The future depends on what we do in the present". India is moving towards becoming a developed country as well as among the three largest economies in the world. India will also have the highest population of young people in the world over the next decade. There will be 180 million youth that will be entering India's workforce in the next 15 years. And as of now, there is a massive skill deficit of 400 million people in the workforce, posing both a simultaneous opportunity and challenge. Hence, Teaching for the future, ensuring that students not only learn but more importantly learn how to learn provide high-quality educational opportunities will determine our country's future.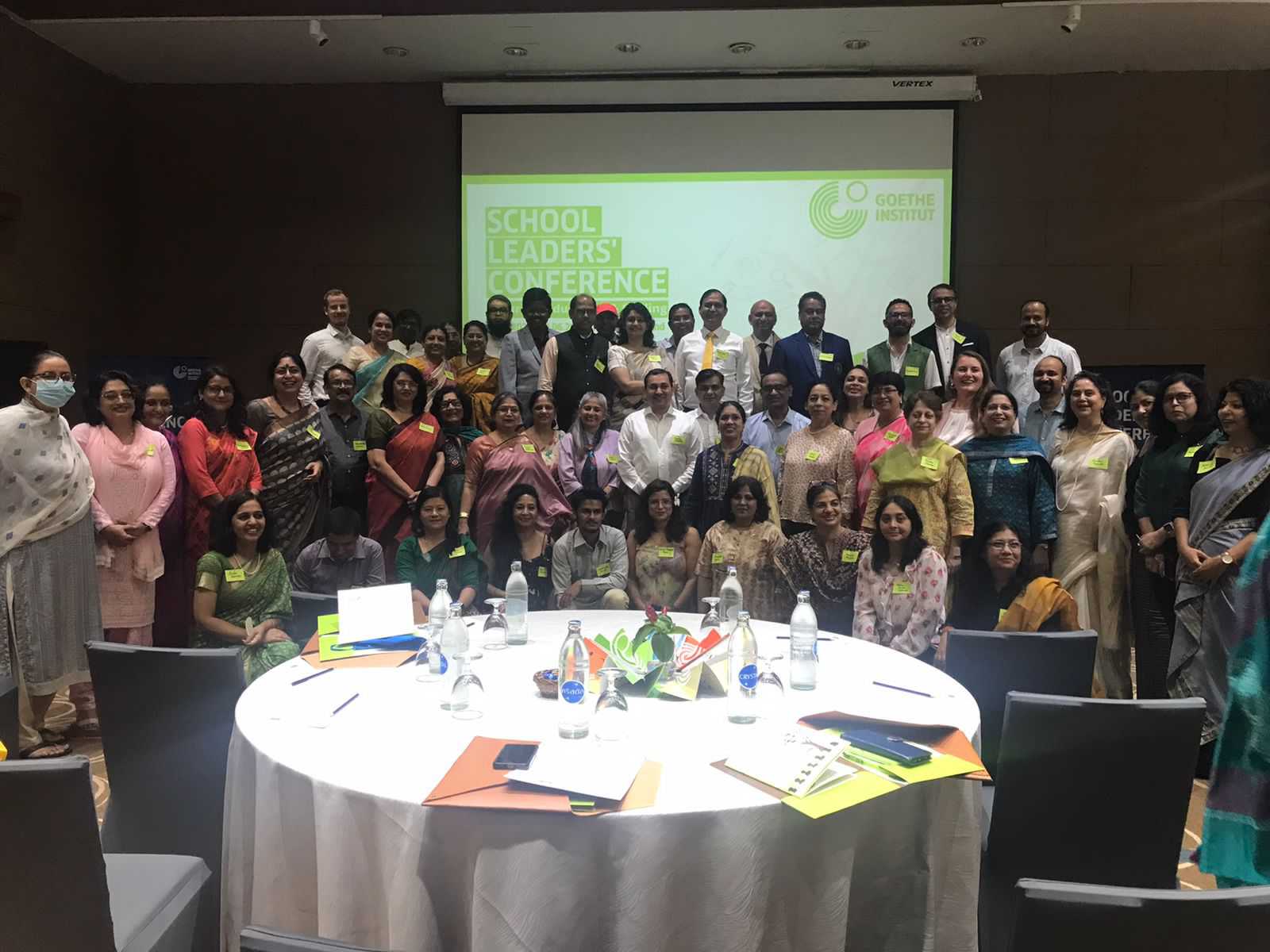 The National Education Policy of the Government of India has redefined the parameters of education in many ways. Vocational (Skill) education plays a very important in this policy.  The CBSE is in the process of devising curricula for vocational subjects. NEP 2020 says that the aim must be for India to have an education system by 2040 that is second to none, with equitable access to the highest-quality education for all learners regardless of social or economic background.
So, today, holding Education as the foundation of the future, I would like to throw a light into the future of education and skilling –
The first shift we believe will be a global shift in the need for a skilled workforce proficient in multidisciplinary learning. With the rise of big data, machine learning, and artificial intelligence, many unskilled jobs worldwide may be taken over by machines, while the need for a skilled workforce, particularly involving mathematics, computer science, and data science, in conjunction with multidisciplinary abilities across the sciences, social sciences, and humanities, will be increasingly in greater demand.
The second shift would be a move towards less content and more towards learning about how to think critically & creatively, solve problems, develop 21st-century skills, and absorb new material in changing circumstances.
Addressing ambiguous problems of the future would need not only technical proficiency but mental and emotional resilience to work alongside other people towards a common goal.  Hence, the third shift is a reconfiguration towards building life skills, and character that enables learners to be ethical, rational, compassionate, and caring, while at the same time preparing them for gainful, fulfilling employment.
The fourth shift would be a focus on high-quality interdisciplinary research across fields that must be done in India and cannot simply be imported.
the fifth shift would be Education rooted towards enabling Access, Quality & Equity which will provide all students, irrespective of their place of residence, with a quality education system, with a particular focus on historically marginalized, disadvantaged, and underrepresented groups.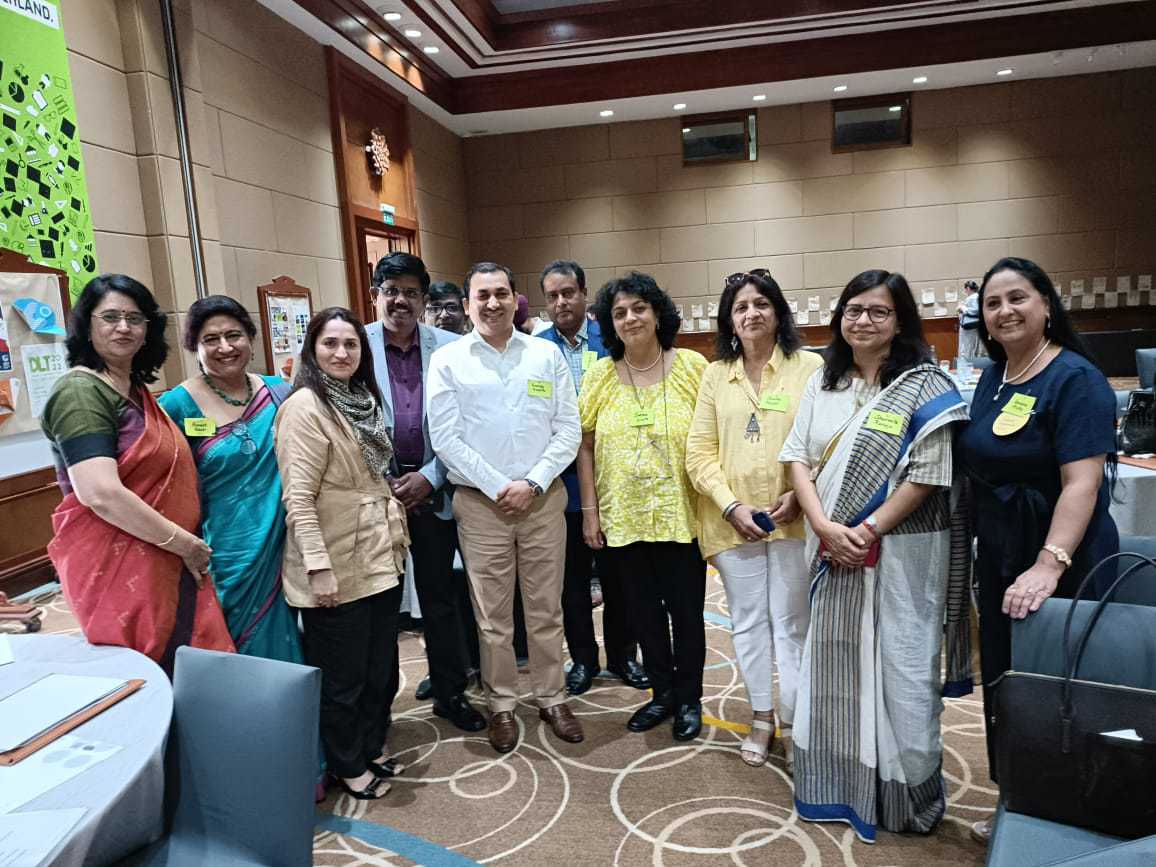 Another shift in the future would be envisioning an education system that's rooted in Indian ethos contributing directly to transforming India sustainably into an equitable and vibrant knowledge society. By leveraging Indian knowledge systems, it is inimitable artistic, language, and knowledge traditions, it would address local and global needs and instill national pride, self-confidence, self-knowledge, cooperation, and integration in its learners.All of this is aimed to be realised through a restructuring of the school curriculum that is aligned to the needs of students at different stages of their development.
Key reforms are undertaken reforming the current nature of school exams to move away from rote based to competency-based learning and assessments is another priority that is primed towards redefining education in the future.
The development of vocational capacities will also go hand-in-hand with the development of 'academic' or other capacities. Less than 5% of the workforce in the age group of 19-24 received vocational education in India from 2012 to 2017. Hence, in the future, Vocational education will be integrated into the educational offerings of all secondary schools in a phased manner over the next decade.
Towards this, secondary schools will also collaborate with ITIs, polytechnics, local industry, etc. Skill labs will also be set up and created in the schools in a hub and spoke model which will allow other schools to use the facility. Higher education institutions will offer vocational education either on their own or in partnership with industry and NGOs. They will also be allowed to conduct short-term certificate courses in various skills including soft skills. 'Lok Vidya', i.e., important vocational knowledge developed in India, will be made accessible to students through integration into vocational education courses.
As of now, currently, CBSE has started offering around 40 courses (including courses on Artificial Intelligence, Information Technology, and Design Thinking) at the Senior Secondary level which works towards imparting an education that is holistic, meaningful, and skill-oriented which instills among the youth a sense of usefulness and responsibility while also developing key 21st-century skills. In the future, initiatives like Online Entrepreneurship Program, and AI Curriculum can build a robust pipeline of creative and critical thinkers equipped with the right skills and attitudes to enable India in attaining inclusive economic growth and social development. The German dual system of vocational training is a time-tested successful model we can learn a lot from.
Last but not the least, the role technology plays in defining the future of education is much larger than we can ever expect. New technologies involving artificial intelligence, machine learning, blockchains, smart boards, handheld computing devices, adaptive computer testing for student development, and other forms of educational software and hardware will not just change what students learn in the classroom but how they learn, and thus these areas and beyond will require extensive research both on the technological as well as educational fronts.
As I quoted in the beginning, "The future depends on what we do in the present". I believe that our present holds a strong collective desire, actions, and policies to prepare for the future, and shape it too! By making informed and intentional policy choices, critically evaluating and learning from the present and the past, and actively investing towards the larger purpose and shared vision of education, the future will be bright and promising.
About the author:
Anurag Tripathi is Secretary, Central Board of Secondary Education (CBSE).