A few books that will help you become a #Better #Teacher
Whether you're a newbie looking for tips and advice or a veteran teacher seeking inspiration and information, this compilation of 15 books will help you hone your teaching skills and also help you better with day to day planning.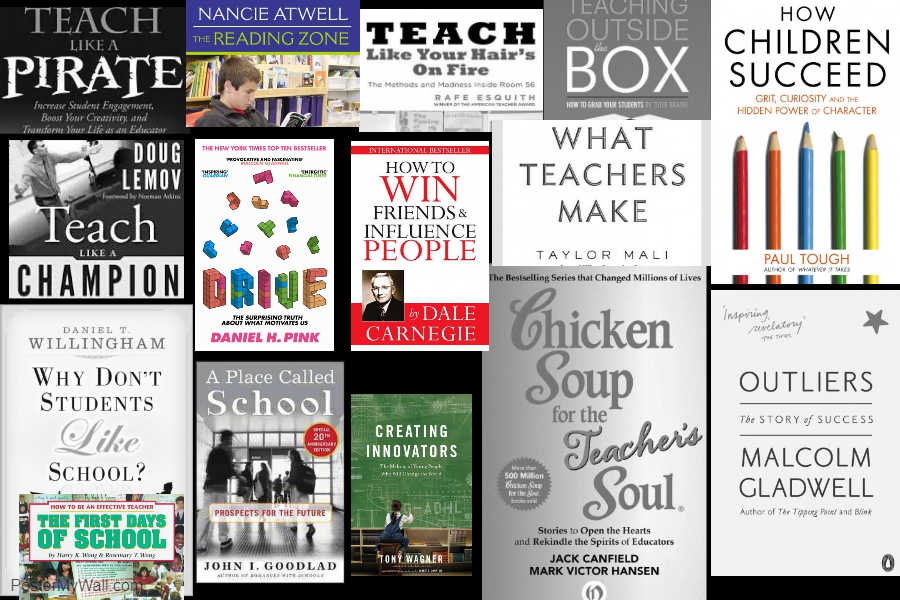 Whether you're a newbie looking for tips and advice or a veteran teacher seeking inspiration and information, this compilation of 15 books will help you hone your teaching skills and also help you better with day to day planning.
Why Don't Students Like School?
by Daniel T. Willingham
Why Don't Students Like School is a basic primer for every teacher who wants to know how their brains and their students' brains work and how that knowledge can help them hone their teaching skills.
Teach Like a Champion 2.0: 62 Techniques that Put Students on the Path to College
by Doug Lemov
This is a complete update to the international bestseller Teach Like A Champion. This teaching guide is a must-have for new and experienced teachers alike. Over 700,000 teachers around the world already know how the techniques in this book turn educators into classroom champions. With ideas for everything from classroom management to inspiring student engagement, you will be able to perfect your teaching practice right away.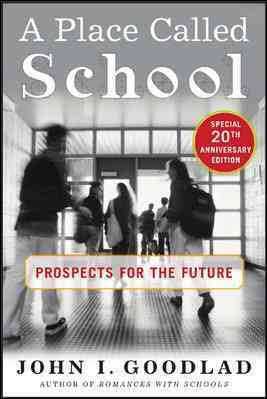 A Place Called School
by John I. Goodlad
A Place Called School is the revolutionary account of the largest on-scene study of U.S. schools ever conducted. Carried on over four years, trained investigators entered more than 1,000 classrooms nationwide to talk to teachers, students, administrators, parents, and other community members. The result is this report.
The Reading Zone
by Nancie Atwell
The author draws on evidence gathered in twenty years of classroom teaching to make the case for reading workshop more powerful than ever. The book establishes the top ten conditions for making engaged classroom reading possible for students at all levels and provides the practical support and structures necessary for achieving them.
How Children Succeed
by Paul Tough
In "How Children Succeed," Paul Tough argues for a very different understanding of what makes a successful child. Drawing on groundbreaking research in neuroscience, economics, and psychology, Tough shows that the qualities that matter most have less to do with IQ and more to do with character: skills like grit, curiosity, conscientiousness, and optimism.
How to Win Friends and Influence People
by Dale Carnegie
You can take any situation you're in…and make it work for you!
Since its release in 1936, How to Win Friends and Influence People has sold more than 15 million copies. Dale Carnegie's first book is a timeless bestseller, packed with rock-solid advice that has carried thousands of now famous people up the ladder of success in their professional and personal lives.
Outliers: The Story of Success
by Malcolm Gladwell
Malcolm Gladwell takes us on an intellectual journey through the world of "outliers"–the best and the brightest, the most famous and the most successful. He asks the question: what makes high-achievers different?
What Teachers Make: In Praise of the Greatest Job in the World
by Taylor Mali
Former middle-school teacher and teachers' advocate Taylor Mali struck a chord with his passionate response to a man at a dinner party who asked him what kind of salary teachers make—a poetic rant that went viral and was seen and shared millions of times on Facebook, YouTube, and Twitter. Based on the poem that inspired a movement, What Teachers Make is Mali's sharp, funny, reflective, critical call to arms about the joys of teaching and why teachers are so vital to America today.
Teaching Outside the Box: How to Grab Your Students by Their Brains
by LouAnne Johnson
Teaching Outside the Box offers practical strategies that will help both new teachers and seasoned veterans create dynamic classroom environments where students enjoy learning and teachers enjoy teaching. This indispensable book is filled with no-nonsense advice, checklists, and handouts as well as a step-by-step plan to make the first week of school a success.
The First Days of School: How to Be an Effective Teacher
by Harry K. Wong and Rosemary T. Wong
This book doesn't beat around the bush. The important parts are in bold, with pictures and diagrams. Any teacher can benefit from reading this book, or even just flipping through it for the key points.
Teach Like a Pirate: Increase Student Engagement, Boost Your Creativity, and Transform Your Life as an Educator
by Dave Burgess
Transform your class into a life-changing experience for your students using this groundbreaking inspirational manifesto. This book contains over 30 hooks specially designed to captivate your class and 170 brainstorming questions that will skyrocket your creativity.
Drive: The Surprising Truth About What Motivates Us
by Daniel H. Pink
Drive is bursting with big ideas—the rare book that will change how you think and transform how you live. Daniel H. Pink explains in this paradigm-shattering book, the secret to high performance and satisfaction in today's world is the deeply human need to direct our own lives, to learn and create new things, and to do better by ourselves and our world.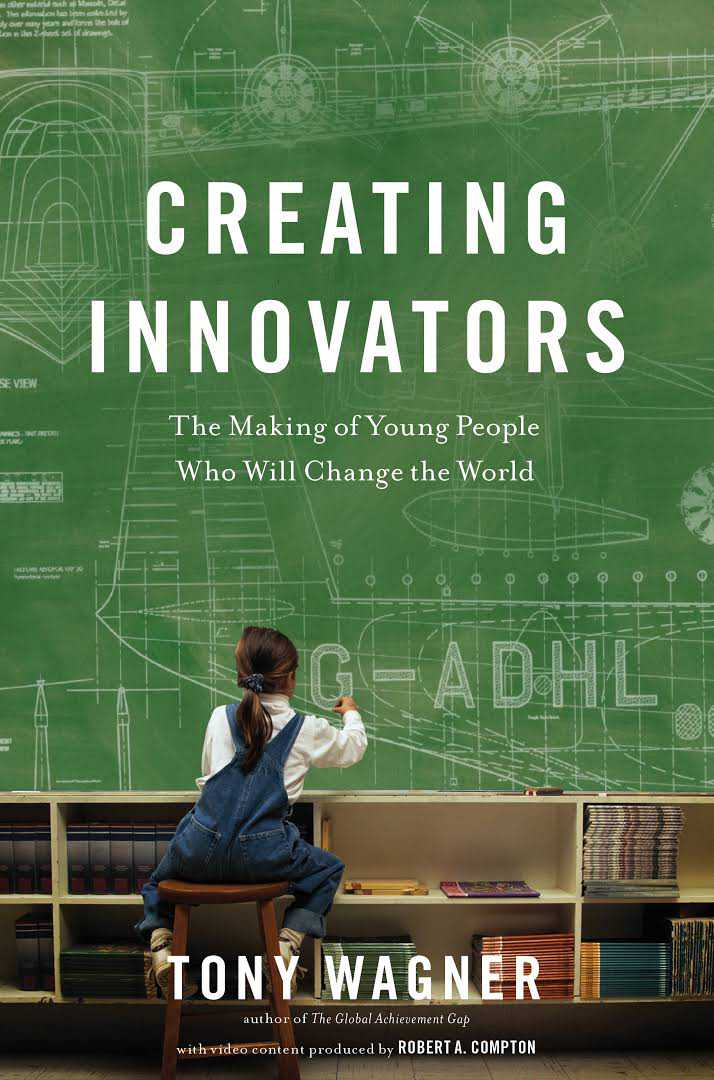 Creating Innovators: The Making of Young People Who Will Change the World
by Tony Wagner
This book shows the reader why innovation is today's most essential real-world skill and what young people need from parents, teachers, and employers to become the innovators of future. Creating Innovators is a timely, provocative, and inspiring manifesto that will change how we look at our schools and workplaces, and provides a road map for creating the change makers of tomorrow.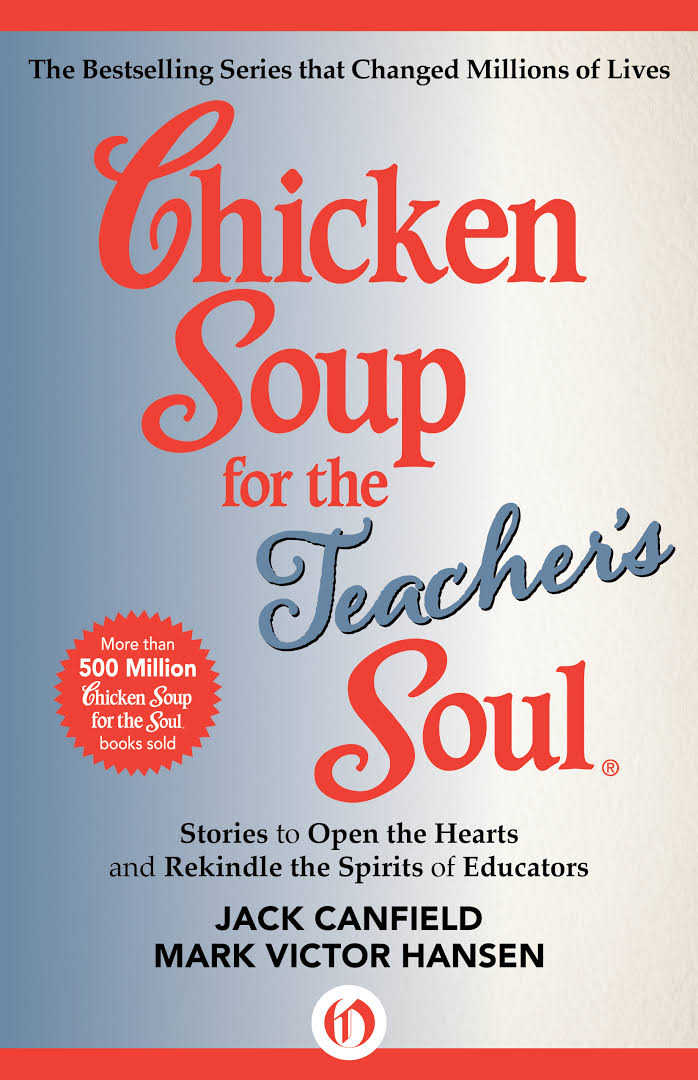 Chicken Soup for the Teacher's Soul: Stories to Open the Hearts and Rekindle the Spirit of Educators
by Jack Canfield & Mark Victor Hansen
Chicken Soup for the Teacher's Soul is required reading for every teacher, student and former student. Readers will learn treasured lessons on the importance of encouragement, the power of love, the value of taking a risk in the classroom, and the need for mentors and allies. Teachers will recognize themselves and their students in these stories of hope and love.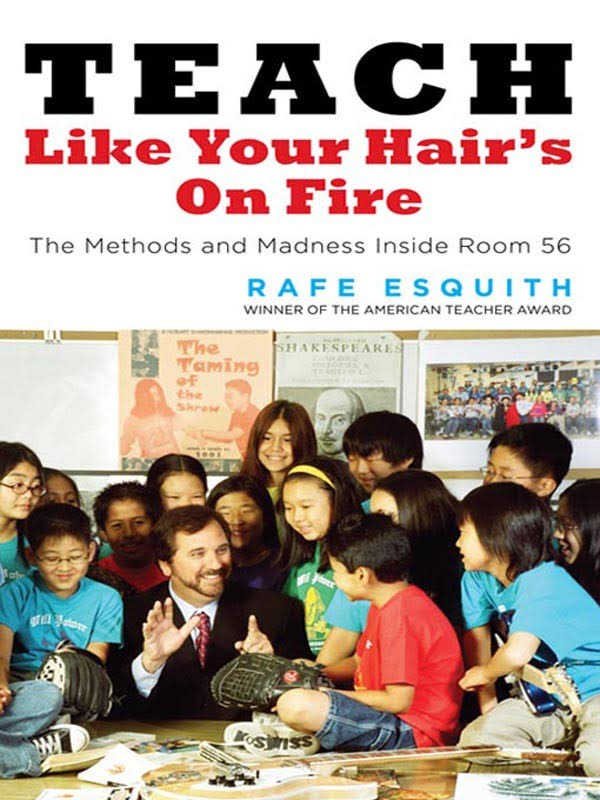 Teach Like Your Hair's on Fire
by Rafe Esquith
Teach Like Your Hair's on Fire! is a brilliant and inspiring road map for parents, teachers, and anyone who cares about the future success of our nation's children. In Teach Like Your Hair's on Fire!, Rafe Esquith reveals the techniques that have made him one of the most acclaimed educators of our time.
Source – Goodreads
This Young Woman From A Tribal Village Is Teaching The Children While Schools Are Closed
The only graduate of a Tamil Nadu village has volunteered to teach the children of the village while the pandemic persists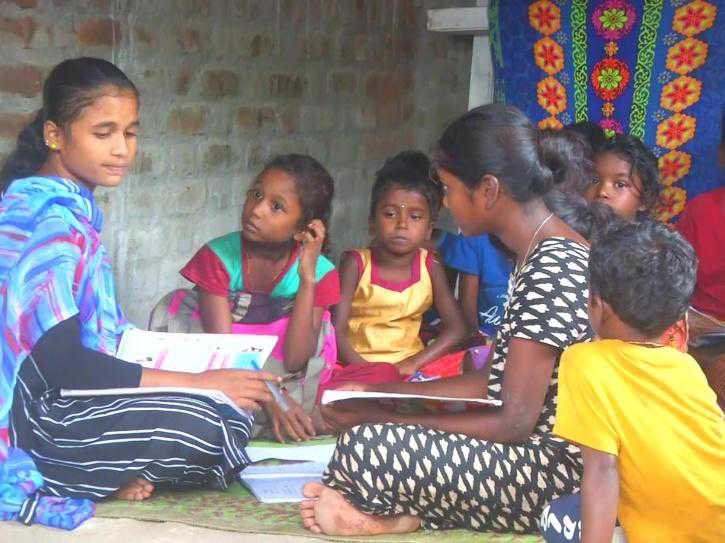 Where the digital network failed these tribal children in the southern part of India, their own stood to support them. Sandhya volunteers in teaching the kids of her village, Chinnampathy in Tamil Nadu. She is a graduate of B.Com, she is the only person from her village to have graduated college. Sandhya told India Today, "If it rains, we can't go to school. We only have one bus to our village and so after a certain age, people drop out of school."
Having gone through struggles herself, Sandhya knows how important a teacher and school is for growing children. So she volunteered to teach the children by herself, so they don't lag behind due to school closure. Sandhya said "When I was a child, I had no one to help me study. These children here have me to help them study."
One must ask the children from a remote rural or economically backward area, how it feels to not have the proper learning opportunities. The pandemic took more than the ability to roam about freely, it snatched away the ability to go to school for children on a global level. While it is easier for families with better income to support their child's online learning, most rural and financially challenged families are struggling.
The Indian government did start many projects for such students, but even learning via a television channel or free online course needs some basic gadgets and network connection. Many remote villages, like the tribal village, Chinnampathy, can not find enough network strength to have their children sit in front of a television and learn via the education channels.
On being asked how her classes are enduring she said, "The children come and ask me very freely all their doubt and they are not afraid of me. I see these children learning well and answering all the questions when I ask them."
Youth like Sandhya, who appreciate and signifies the work educators do and want to help the cause, are the future of the education sector!