A glimpse into the committed new HRD Minister's vision for education
With some sweeping changes on the anvil, Ramesh Pokhriyal Nishank appears committed to improving the education sector across multiple levels.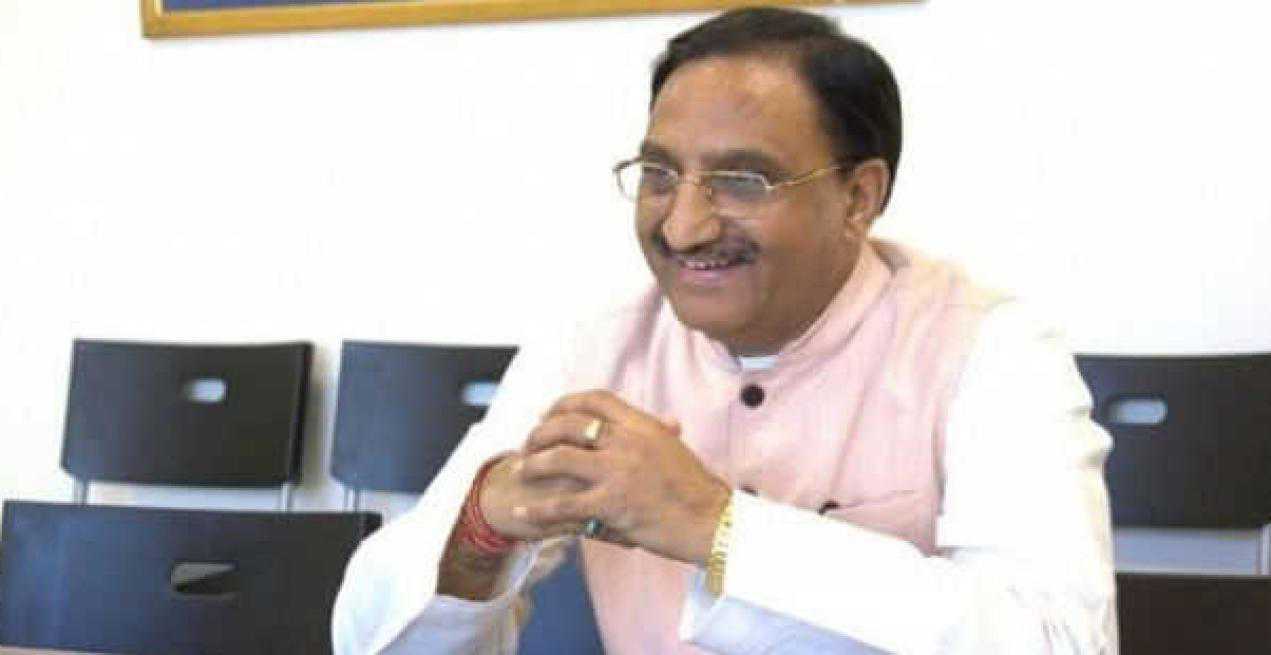 File Photo: Used for representational purpose only
Teacher, prolific Hindi writer, ex-CM of Uttarakhand and Ph.D., the new Human Resource Development Minister Dr. Ramesh Pokhriyal Nishank wears many hats. Succeeding Prakash Javadekar, Pokhriyal hails from Pinani Village, Pauri Garhwal, Uttar Pradesh. Graduating from Hemwati Nandan Bahuguna Garhwal University Srinagar (Garhwal), Uttarakhand in Arts, and acquiring his Ph.D., he also received a Doctor of Letters degree. He started his career as a teacher in Rashtriya Swayamsevak Sangh-affiliated Saraswati Shishu Mandir. Nishank came into the limelight when he defeated five-time Congress MLA and education minister from Karnaprayag, Shivanand Nautiyal, to win the seat for the BJP in undivided Uttar Pradesh in 1990. Pokhriyal served as the Chief Minister of Uttarakhand from 2009 to 2011. After his term ended in 2011, he was out of the political spotlight for nearly eight years despite winning every election during this time. In the recent Lok Sabha polls, he retained the seat from Haridwar and defeated Ambrish Kumar of the Indian National Congress by a huge margin of 2.59 lakh votes, and was chosen to lead the Human Resource Development Ministry.
Here is a glimpse into the committed new HRD Minister's vision for education and the changes he is ushering in…
Budgetary benefits
Expressing his gratitude to Finance Minister Nirmala Sitharaman for giving priority to education sector, HRD Minister Pokhriyal said that the aspirations of all stakeholders in education sector would be met by this budget. He expressed his happiness over the increased allocation of Rs 9,843.64 crore to the education sector from last year. Total allocation for the education sector has been increased from Rs 85,010 crore in 2018-19 to 94,853.64 crore in 2019-20. He also lauded the creation of the National Research Foundation (NRF), which, he said, would play a key role in coordinating the research of all the ministries.
The central government has provided Rs. 781.42 crore to institutions under Technical Education Quality Improvement Programme (TEQIP) during last three years from 2016 to 2019. He also shared that an amount of Rs. 63.63 crore has been spent on high quality books and learning resources under TEQIP-III, which are being used in regular Teaching-Learning process at TEQIP-III institutes.
Pokhriyal also shared that the government has provided GATE training and Employability skill training to the final year students to improve their employability.
A total of 8,645 and 17,384 students have been provided training during 2017-18 & 2018-19 respectively through TEQIP-III. The newly admitted first year students are provided a 3-week bridge course in Mathematics, Physics, Communication skills and Computer, according to the HRD minister.
The minister also revealed that no other institutions are expected to be selected under TEQIP-III, as the programme is scheduled to conclude by September 30, 2020. There is no proposal to extend similar programmes to Commerce and Social Science Institutions.
School education
In the sector of school education, the Union minister has revealed that all private schools have been mandated to admit a minimum of 25 per cent of their students up to class 1 from weaker sections. Section 12 of the Right to Education Act mandates all private-aided, Special Category schools and private-unaided schools to admit in class I (or below) to the extent of at least 25 per cent of the strength of that class, children belonging to weaker sections and disadvantaged groups and provide free and compulsory education till its completion, he spelt out.
He also added that the Right of Children to Free and Compulsory Education Act, which came into effect from April 1, 2019, makes it mandatory for government schools to provide elementary education to students. RTE also makes elementary education a fundamental right for all children in the age group of six to 14 years, he reiterated.
Pokhriyal also declared that the RTE Act under section 12 (2) also makes provision for reimbursement of expenditure to schools providing free and compulsory elementary education as specified in Section 12(1)(c). The school shall be reimbursed expenditure so incurred by it to the extent of per-child-expenditure incurred by the state, or the actual amount charged from the child, whichever is less, he added.
Teacher appointment
Overturning a Supreme Court decision on reservation in appointment of teachers in universities, the Lok Sabha has passed a Bill that proposes to make a university or college a unit instead of a department for the purpose of providing reservation. The Bill is applicable to all Central universities. The Central Educational Institutions (Reservation in Teachers Cadre) Bill 2019, which will allow filling of about 8,000 existing vacancies in 41 Central universities and also provide 10 per cent reservation for economically weaker sections from the general category, was introduced to replace an ordinance issued in March this year.
In his reply to a debate on the Bill, HRD Minister Ramesh Pokhriyal Nishank has said that the bill will give a major push to reforms in the education sector, making it inclusive and fulfilling aspirations of people from different categories.
Describing the bill as the beginning of a new era in the country's education sector, Pokhriyal said that the proposed legislation showed the Prime Minister Narendra Modi-led government's commitment for the welfare of the last man in the queue. He also said that those opposing the bill had exposed their lack of commitment to welfare of backwards in society.
While moving the bill for passage, Pokhriyal said that it aimed to provide for reservation of posts in appointments by direct recruitment of person belonging to the SC, ST, Socially and Economically Backward Classes and EWS to teachers' cadre in certain Central Education Institutions. He informed the House that there is also provision of 10 per cent reservation for EWS in this Bill.
Major 'stride'
The Ministry for Human Resource Development (MHRD) and University Grants Commission (UGC) have unveiled their plan to promote "socially relevant" and "nationally important" doctoral research. The scheme, dubbed 'Scheme for Trans-disciplinary Research for India's Developing Economy' (STRIDE), will focus on integrated research that combines the study of different disciplines. The government has said it hopes to create research that will have "practical use" outside of academia as well. Candidates selected for this scheme will be given grants up to Rs 5 crore for their research projects. The HRD Ministry has said that the scheme would support capacity building for research that can "contribute to national priorities".
Union HRD Minister Dr. Ramesh Pokhriyal pointed out that the STRIDE scheme will strengthen research culture and innovation in colleges and universities and help students and faculty to contribute towards India's developing economy with the help of collaborative research.
The Ministry is also likely to focus on research into Indian languages, with Pokhriyal revealing that the focus on Humanities and Human Sciences will boost quality research on Indian languages and knowledge systems.
STRIDE is divided into three distinct components. The first component aims at identifying young research scholars from across the country who will work towards solving problems that are local, regional, national and global in nature. This first component brings in the "practical" and "problem-solving" part of the scheme and is open to all disciplines with grants up to Rs 1 crore.
The second component aims to work towards research focused on India's economic development and will involve students collaborating with government organizations, NGOs, universities and industries. Students can get a grant between Rs 50 lakh to Rs 1 crore.
The third and final component will focus on research in humanities and will involve students working with a "national network of eminent scientists from leading institutions". The disciplines open to this component are philosophy, history, archaeology, anthropology, psychology, liberal arts, linguistics, Indian languages and culture, Indian knowledge systems, law, education, journalism, mass communication, commerce, management, environment, and sustainable development.
The government has set up an advisory committee under UGC Vice-Chairman Bhushan Patwardhan to oversee the scheme. Applications for STRIDE will be accepted from July 31.
Push for Indian members on QS jury
The HRD Ministry has questioned the methodology adopted by Quacquarelli Symonds (QS) to arrive at its world university rankings and has decided to recommend to the agency that it include at least 10 percent Indian members in its jury.
The London-based company, which is one of the most sought-after for judging educational institutes standards worldwide, released the 2020 edition of world university rankings last month where just three Indian universities made it to top 200.
The ministry would be making suggestions to QS on its methodology to reach the global ranking of the universities. It is felt that the QS jury is biased towards the western countries. Hence, it should have 10 percent of Indians on its panel.
The decision to make suggestions was evidently taken during a meeting of HRD Minister Dr. Ramesh Pokhriyal 'Nishank' with the heads of Indian Institutes of Technology, Bombay and Delhi and the Indian Institute of Science, Bangalore. The three universities have featured in top 200 of the world university rankings table.
For the QS World University Ranking, institutes are scored on six basic parameters – academic reputation, employer reputation, faculty-student ratio, citations per faculty, international faculty, and international students.
Officials said that reputation of an institution accounts for 50 per cent of the marks – an area where the Indian universities lose out the maximum number of marks – due to the absence of Indian representation at QS' panel.
Additional DU campus
The minister has also informed that the additional campus proposed by the Delhi University, stalled for three decades, may be ready by 2023. Replying to a question on the fate of long-standing proposal for a campus in West Delhi, Pokhriyal said the university has informed the ministry it will construct the campus on 16.79 acres in village Roshanpura of Najafgarh in southwest Delhi. The project will bring significant respite to hundreds of students from southwest Delhi, who at present are forced to undertake a long commute to either the north campus or the south campus, where colleges are scattered over a wide expanse of that part of the city. The project has been in limbo since 1989, due to a tussle between the Delhi Development Authority and Delhi University, ostensibly, over the construction of a road, which each party insists is the responsibility of the other. Hearing the dispute in 2018, the Delhi High Court upbraided the two parties for shelving the project for so long and expressed its concern over the rise in the cost of construction since 1989, the year when the land was allocated to the university.
HECI reforms
Draft legislation for setting up the Higher Education Commission of India (HECI) is to be presented later in the year. The HRD Ministry is seeking to replace the University Grants Commission (UGC) with the HECI by repealing the UGC Act, 1951. The ministry had placed the draft Higher Education Commission of India (HECI) Act, 2018, slated to replace the UGC, in public domain for feedback and more than one lakh suggestions were received. The draft has apparently already been prepared and now feedback is sought from various stakeholders and state governments, after approval of which it will be put up in the cabinet. The draft legislation for setting up the HECI will help to comprehensively reform the regulatory system of higher education to promote greater autonomy and focus on better academic outcomes.
According to the draft, the new commission will focus solely on academic matters and monetary grants would be under the purview of the ministry.
Some of the highlights of the HECI Act 2018, according to the HRD Ministry, are less government and more governance, separation of grant-related functions, end of inspection raj, powers to enforce compliance with academic quality standards and to order the closure of sub-standard and bogus institutions.
Regional language boost
The HRD Minister has shared that textbooks of university-level are being translated and published in 22 languages. In his response to a written question in the Lok Sabha, he revealed, "The university-level textbooks are being translated and published in all the 22 languages of Eighth Schedule of Constitution of India under various schemes of government of India."
Listing steps to promote regional languages in higher education courses in the country, Pokhriyal said that the Commission for Scientific and Technical Terminology (CSTT) is providing publication grant towards the publications of university-level books in regional languages.
So far books have been published in 11 Indian languages including Assamese, Bengali, Gujarati, Hindi, Kannada, Malayalam, Marathi, Oriya , Punjabi, Tamil and Telugu, he pointed out.
With some sweeping changes on the anvil, Ramesh Pokhriyal Nishank appears committed to improving the education sector across multiple levels.
This article was originally published in the 3rd Anniversary (August 2019) issue of ScooNews magazine. Subscribe to ScooNews Magazine today to have more such stories delivered to your desk every month.
A Former Monk And His Abode of Love: Jhamtse Gatsal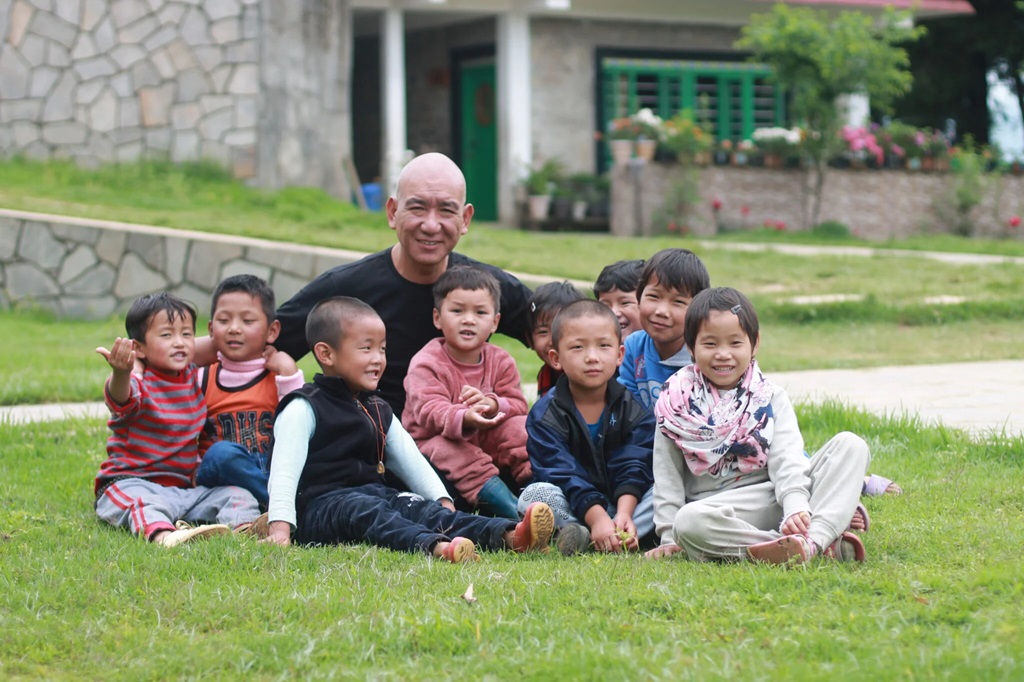 There are only a handful of experiences in everyone's life that get etched in one's heart for a lifetime. My visit to Jhamtse Gatsal qualifies as one such experience; special, unforgettable, and forever a part of me.
'Jhamtse Gatsal' literally, translates to 'garden of love and compassion'. Standing true to its name, it's a place where young souls are nurtured with love and tended to with compassion, much like seeds sown in a garden. It was opened in the year 2006, with 35 kids under its care and today it is home to 128 children.
The physical location of Jhamtse Gatsal is as enchanting as the philosophical essence behind its inception. About 50 Km away from the noise and bustle of the district headquarters in Tawang, it is located in the remote and picturesque Lumla sub-division. Built atop a hill, it is surrounded by majestic mountains that are lush green during summer and sparkling white during the winter. It overlooks the mystic Tawang Chu River meandering through the foothills and demarcating the international border with Bhutan to its left.
Far from the madding crowd and nestled in nature's bounty, it is not an overstatement to say that the place satiates the yearnings and heals the maladies of the soul. Jhamtse Gatsal is a world in itself; complete and self-sustaining. The story of how it came into existence is nothing short of awe-inspiring.
Jhamtse Gatsal is the brainchild of Mr. Lobsang Phuntsok, the former monk who left his fairly comfortable and thriving life in America and came back to his birthplace Tawang, to give back to the place and its people, all that was in his capacity. He is fondly addressed as Gen-la ('Gen' is a Tibetan term for an honored teacher and La is added to indicate respect. Together, Gen-la translates to 'honorable teacher'), by everyone in Jhamtse Gatsal community and beyond it, by others in Tawang. Gen-la's vision, grit, and conviction to transform lives and mold them, comes from the childhood he lived.
Born to an unwed mother, he was looked upon as "an uninvited guest in the universe". Even though the pain and embarrassment his birth brought to his mother and family are not the best memories to go back to, he does not shy away from embracing and sharing his story. He rather acknowledges its instrumentality in shaping the person he is today. He recalls being a difficult child; often detested by the villagers for his notorieties. His loving grandparents saw no way out to mend his ways and finally at the age of 7, with the earnest hope for his life to take a better turn, he was sent away to a Buddhist monastery down south of the country to live a monk's life. Notwithstanding, he recalls his young self continuing with his old ways in the monastery. Eventually, the faith, patience, and compassion shown by his Gurus set him on the path of self-transformation. Reaffirming the fact that behind different facades, lies the inherent human goodness in each one of us.
The children fostered by Gen Lobsang La at Jhamtse Gatsal share stories similar to his own; where the mere accident of birth in a certain family or circumstance left them in a position of pain or disadvantage. His mission is to give these children a fair chance at life and more importantly, guide them to transform themselves into better humans capable of being agents of change wherever they go, in making this world a better place to live in. He shares that, to love, care, provide for, and see the children happy is like time traveling back to his formative years; giving him a chance to relive his childhood through them and experience everything he missed out on. It is true indeed that the love we give is the love we keep. The only way to retain love is to give it away.
In his 50s now, Gen Lobsang la has the exuberance of youth and his passion is evident in the joy with which he shares about his mission and the future plans he has for Jhamtse Gatsal. He is backed by a team of dedicated teaching and non-teaching staff, who are not only competent in their respective specialties but also share some common core values. Benign in their approach, they are professional with a human touch and value, laying the base of a healthy work environment.
Jhamtse Gatsal campus is at present, broadly divided into three main sections – the children's residential complex, the academic block, and an area designated for building a residential colony in the near future. Together, they make up the Jhamtse Gatsal Community. Every aspect of Jhamtse Gatsal is well thought-out and holds meaning. The children's residential complex is sectioned into four parts, each one of them a 'Khemsang', meaning a family house'. The four khemsang have been named – Panggyen, Ganghla, Serchen, and Gurkum after rare plants with medicinal properties and healing capabilities. The thought behind this is to bespeak and symbolize self-healing and then, the the ability to heal others. It is rightly said,
"Hurt people hurt people. And healed people heal others. Free spirits free others, enlightened people enlighten others".
Each khemsang and its children are looked after and taken care of by one 'Ama-la' ('Ama' means mother, 'La' is added to express respect. 'Amala' translates to respected/beloved mother). The four Ama-La(s) manage the four Khemsang(s) just like a mother does in a family. Along with the family-like set up with a mother figure, the older children are also taught to look after and care for the younger ones just like siblings do in a family.
It leaves no room for bullying or domination and instead, develops qualities of affection, a sense of responsibility, and mutual love between children of different age groups. These are just a few subtle and manifest ways in which the system devised at Jhamtse Gatsal empowers children and nudges them to a better path.
Keeping the ideals of a family, the mess at Jhamtse Gatsal has no fixed menu that repeats week after week. The Ama-La in charge decides what is to be fed. From 'Thentuk' (Hand-pulled noodle soup with mixed vegetables) to healthy curries, every meal is cooked with love and dedication.
One of the inspiring routine events I was privileged to take part in, was the weekly one-meal fast (Wednesday dinner). It is not compulsory for guests or even for others in the community to participate, it is a completely voluntary choice. Dinner is still served for anyone who decides or feels the need to eat, along with the younger lot who are strictly exempted from participating.
The apportioned ration for those days is saved and donated to the needy in the villages around. In explaining the idea behind this observance of fast, Gen-La re-defined the notion of charity and sacrifice for me. He says the right way to gauge our dedication and love for fellow human beings is to see what we can forgo for someone else. He says, to be generous, donate, help only when there is an overflowing abundance, or give away that which we don't want/wish to discard, hardly captures the spirit of charity or qualifies as one.
This made me rethink the idea of donating clothes we don't want, and the leftover food on our plates that we give away, as an act of kindness. Sure, something is better than nothing and to feed an empty stomach is better than dumping it in a thrash bin. But it made me wonder that perhaps, cutting out from our portion for someone else is to treat the other person with respect, as equal sentient beings to share and care for, and not subjects of our kindness born out of a condescending privilege. Along with the standard curriculum for each class, children are engaged in a myriad of extracurricular activities, skill training, and other creative projects. The goal is to ensure an all-around development encompassing emotional, spiritual, mental, and physical health.
Each child is counseled, encouraged, and helped to polish their unique strengths by abled teachers and Gen-La, together. Instead of trying to fit everyone in a specific predesigned box, each child is allowed to bloom at its own pace and shine in their unique domains. Teaching the science and art of sustainable living is a major focus and the base on which the edifice of Jhamtse Gatsal Community is built.
Children are exposed to lessons and activities that arm them to live scientifically and in harmony with nature, through fun and interesting engagements. From plastic recycling, waste management, and vermicomposting to arts and crafts, the children at Jhamtse Gatsal are taught and trained by teachers, Ama-la(s), and enthusiastic allies from across the world. Other than professional and academic lessons, it is ensured that children learn basic life skills – cooking, cleaning, and self-care across genders.
Jhamtse Gatsal is a beacon of hope for the world we live in today. In a world of information overload and easy access to social media, it is sometimes dispiriting to witness the tragic events happening across the world. At such a time, Jhamtse Gatsal is a place that felt refreshing and reaffirmed my faith in a shared brotherhood of humanity with the promise of a better, kinder, and harmonious world. In my assignment to write for The Borderlens, I feel fortunate to have discovered my Shangri-La at Jhamtse Gatsal Children's Community; a place that felt like a remotely hidden, beautiful utopia.

Learn more about Gatsal: https://linktr.ee/jhamtsegatsal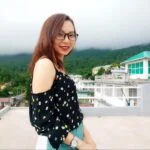 Liyum Karga