A Paragon of Creativity: Subodh Public School, Airport
Students of Subodh Public School Airport, made different crafts under their ISA activity. Their crafts included puppets, masks,
paintings and pottery.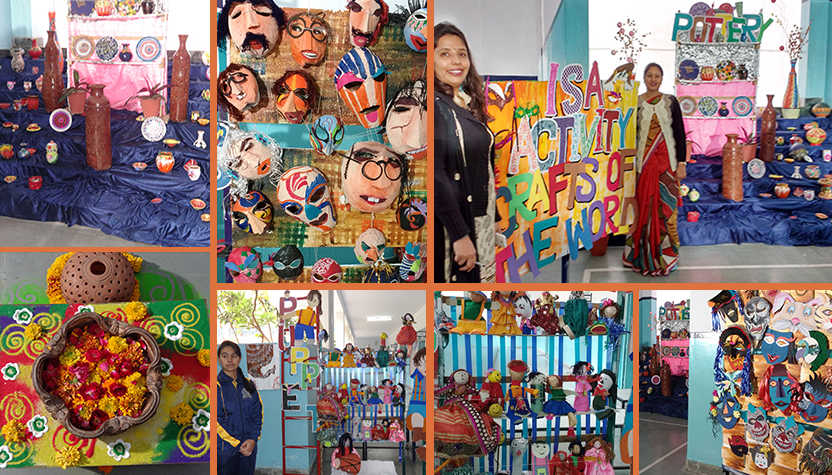 Team ScooTalks has always been in praises for all the events of Subodh Public School, Airport and this time was no different. Like always, this event too was worth appreciating. We have always been great admirers of school's cultural events, but this event, though not a cultural one, left us speechless.
This event was organized as a part of ISA, under the supervision of Ms. Neerja Jain and Ms. Sheetal Jain. It was inaugurated by Ms. Divya Arora (Art teacher, Vidya Ashram School), Ms Rita Taneja (Principal, SV Public School) and Sunita Sharma (Teacher, SV Public School).
The very entrance of the school suggested what awaited us inside … something crafty, something DIY. In the digital world, when Internet offers all DIY and creative ideas, holding this exhibition seemed something away from the virtual world, closer to the real world. It definitely seemed quite different, fresh and unique. Team ScooTalks was so impressed by the young artists and their creativity that we did jot down a few of their ideas to try later at home. The ideas of the students wouldn't have come to life had they not been shaped up their art teachers, Mridula Khare and Shivani Rana, who lend their helping hand in teaching the very basics of the art to students.
Covering different areas of art, the teacher taught the students mask-desiging, puppet-making, pottery, painting and what not!
Talking to Team ScooTalks, the teacher informed that the students have used waste material, papers and cloth to make puppets. The mask were almost a symbol of creativity been made up of balloons and papier-mache over it.
Thank you, Ma'am, for letting us, we are gonna try this at home!
Terracotta and earthen pottery had left us spell-bound as the students had painted them and turned it all into something very new altogether!
Lose yourself in the world of art–
Student coordinators standing to explain their work
Gate to crafts of the world
GD Goenka's Shooting Championship 2023 to Honour the legacy of Abhinav Bindra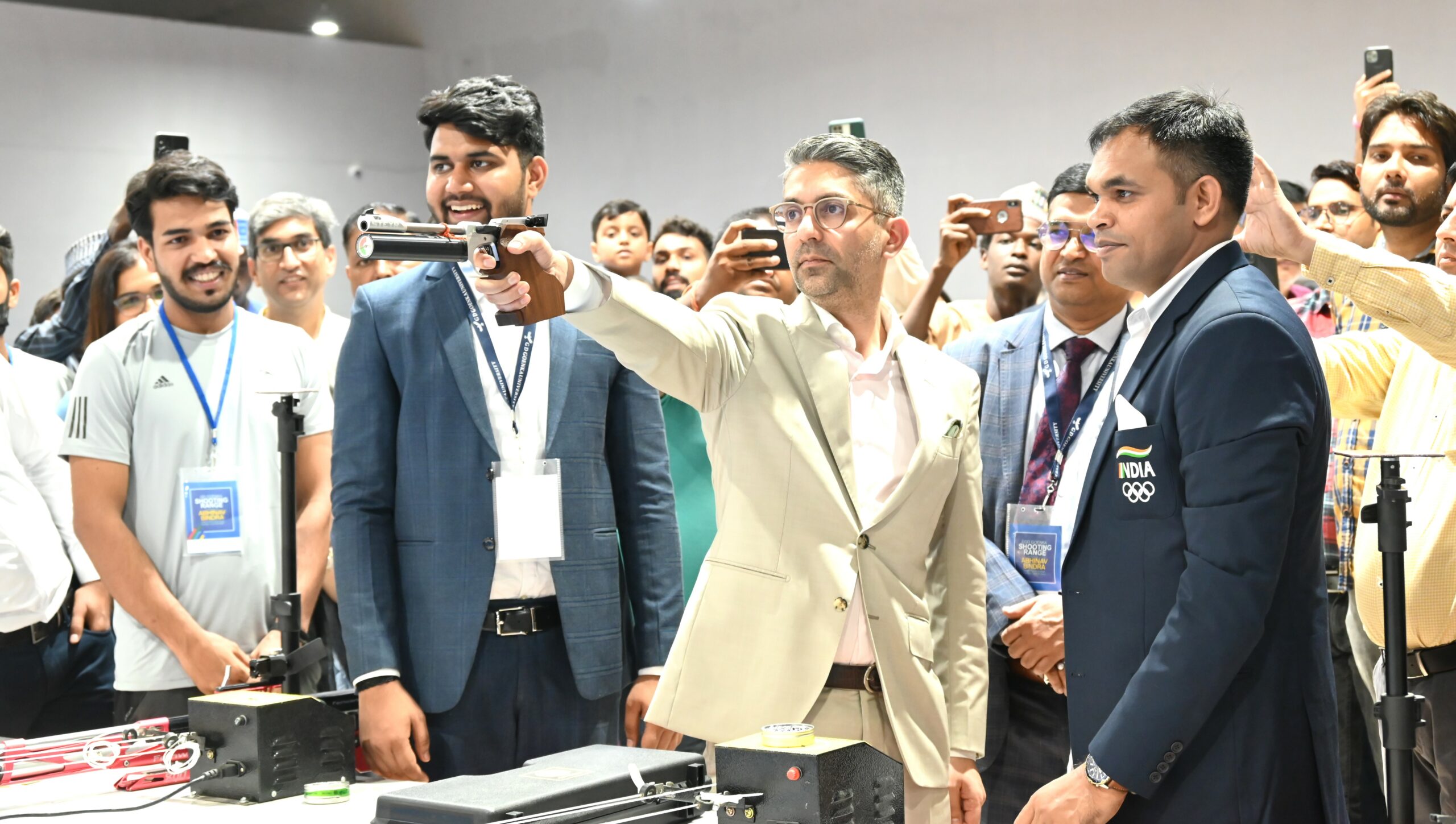 GD Goenka University is excited to introduce the inaugural Gayatri Devi Goenka Memorial Shooting Championship, a remarkable event that underscores the university's unwavering commitment to nurturing sports excellence and paying tribute to the exceptional sharpshooters from all corners of India. Set to be held from September 26 to September 29, 2023, at the GD Goenka Shooting Range featuring 25 professional lanes, this championship is poised to become one of the nation's most prestigious shooting competitions and will be conducted using Electronic Scoring Target System (EST).
This championship serves as a testament to promoting sportsmanship and fostering the talents of both emerging and seasoned shooters. With participation from over 500 competitors hailing from across India, the event promises to be a grand spectacle, celebrating the passion and precision of shooters who have honed their craft to perfection.
Notably, this championship holds particular significance as it pays homage to Abhinav Bindra, India's first individual Olympic gold medalist. The GD Goenka Shooting Range, dedicated in his honor in 2022, stands as a guiding light for aspiring shooters, offering world-class facilities and expert guidance to nurture their talents.
During the inauguration, Abhinav Bindra expressed his thoughts, stating, "I extend my heartfelt congratulations to GD Goenka for the remarkable facilities they have established and the emphasis they place on sports across their educational institutions. I am confident that the students will achieve remarkable success in various tournaments, but more importantly, they will imbibe the values that sports instill in us."
Nipun Goenka, Managing Director of GD Goenka Group, aptly remarked, "The Gayatri Devi Goenka Memorial Shooting Championship transcends mere competition; it's a celebration of the essence of sportsmanship, camaraderie, and unwavering dedication. We take immense pride in providing a platform for India's talented marksmen and markswomen to shine, and we firmly believe that this championship will serve as an inspiration to a new generation of shooting enthusiasts."