A school that creates a culture where students are confident and hungry for change is doing its job…
"What I've learnt is that the school of the future is less about technology or technology at all; it's about how we leverage the realities of the world. I think future schools need to build off the reality that exists", says Anthony Salcito, VP, Worldwide Education, Microsoft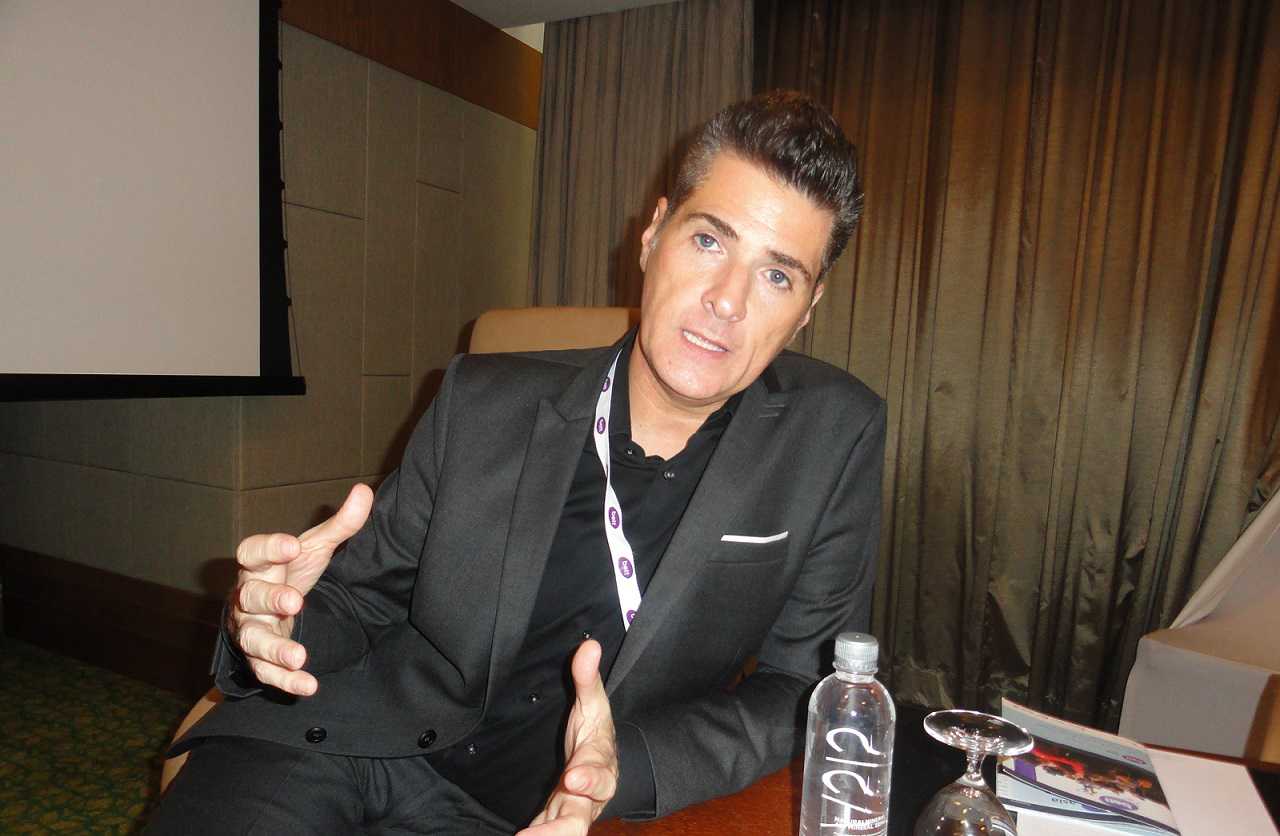 At Bett Asia 2017, Anthony Salcito, VP, Worldwide Education, Microsoft, tells Ravi Santlani that a school that creates a culture where students are confident and hungry for change is doing its job, immaterial of Wi-Fi connectivity or computers.
Exciting times for Worldwide Education at Microsoft, as their foundational approach called Microsoft Flagship Schools will be launched mid-January at the Educational Forum in the UK. "We would be putting a Microsoft manager who would work through methodology and education transformational framework to make sure there is a great school. It's not a commitment to use Microsoft technology and tools. There has never really been this global collaboration around new school design. We are building architectural blue prints and we will do research consistently across the schools," says Anthony Salcito, who drives the worldwide execution of Microsoft's vision for education.
Given Microsoft's great relationships with governments around the world, preliminary conversations about this school concept have already occurred. "There is tremendous interest in it because our approach has been far more outcome-focused," he points out. "The way in which data is used in schools today is not nearly what it should be. So we are trying to push the thinking. We would love to get involved in India with that concept and just figure it out."
Shedding more light on the Flagship Schools he adds, "We are already in production with this. The plan, by the time we launch it, is to have some partners who are already committed. I would say that we would be in the range of 20 to 100 schools that we would have signed up with globally. We think we will be able to save in terms of energy, efficiency, effective management and also other resources like training across the world."
As part of the company's mission to empower educators and inspire students to achieve more, one of the things Microsoft seeks to achieve is to create the right thinking around how learning can be effectively transformed. "We increasingly recognise the opportunities for schools to leverage not only this new world of learning that exists fuelled by technology, but to do so in a world that has a new paradigm as a release to employability. So we have to not only support that change but be thoughtful as to how Microsoft can best serve partners and the technology we build.
"The first thing we want to do is to deepen the connection of partnership with schools and educators," he explains. "We consider ourselves successful when we can evidence the real advancement in outcomes. I'd much rather put technology to work to make kids more excited about learning and more effective in their development of skills and development of tools that will help them be employable in the future. We are here to celebrate educators and support, train and help develop school leaders for the change and serve the needs of students."
Speaking of the role that technology plays in building critical skills for the modern global workplace, he points out, "The first thing to know is the way in which learning is shaped and has changed the dynamics of a classroom. The historical paradigm of learning is connected based on a limitation of content. The reality was there was a certain amount of books and materials to learn, resources from the classroom or educator. What you have now is a different paradigm of learning where limitation on content, time and place are no longer there. It creates an opportunity for educators to bridge the skills of the workplace in pedagogy. We can work more together on projects to bring new ideas into classrooms, like flip classroom methodologies or learning outside the space of the school and creating not only a new way to think about technology but also reinforce the way in which we work. This new approach to learning is very much connected to the skills that we need in the workplace."
Discussing how the digital transformation of learning has changed education and improved lives, he avers, "I still think we are transforming in education. The work that we have done up until now, has been to largely bring technology to automate the experience for making learning more easy and efficient. I do believe some things have made the world a better place already; the ability to connect globally, share ideas and to learn about cultures. We have insight to make the world seem smaller because we are more connected digitally. We have a wealth of content that's available now. The amount of resources available to extend learning is absolutely amazing and can make learning more immersive and rich. But I think the next shift is to really improve quality of life where technology not only connects to a life-long journey for a student or person's development but also from a learning stand point. We are using data insight about student preference, career aspirations, accessibility needs, etc. to fuel a unique and personal learning path. When you do that you not only gain better outcomes, you can improve quality of life for all people."
He avers that one of the best features of the Microsoft showcase schools program around the world is how it has been modified to suit the dynamics of different regions. "It's entirely not one size fits all, whether it's in the same country or globally because the showcase school is not about Microsoft technology or technology at all, but it's the thinking that goes into driving innovation. Great showcase schools are attuned to the needs of their community, their constituents, their educators, students, the employers in that country… We love that about our showcase schools. The showcase schools have given us tremendous insight, they inform us to be better at delivering technology. We always say that the showcase schools are just the beginning of what we need. We need to make every other school get to their level and we need to also challenge going forward. Showcase schools are helpful for us because that's where we can invest the most to push the next boundary. We want to continue to accelerate. Showcase schools gives us an audience of schools that are open to change, innovative leadership and are pushing the boundaries of what exist today. Those give us a great place to continue to challenge ourselves of what's possible to fuel innovation for the next generation of showcase schools."
Regarding India, the standout point for him is passion of the leaders and the consistency, from the leader to the individual students and teachers. "I was in a showcase school in New Delhi and was greeted by a student who gave me the tour of the school. Students share the thinking and vision. I was asked questions: Why we are doing this. What is the design philosophy? What's the change? I articulated the leaders' vision of why they were doing certain things, where they were making investments in technology etc. I had a meeting with the school's headmaster and the language was exactly the same, the feedback was shared etc. I then talked to teachers, they were on board. It's amazing to see that kind of thread," he marvels.
Yet the challenges are constant, more so when it comes to creating the schools of the future in countries that struggle with basic quality of life… "The challenge, I would say, is that when you think about the school of the future, the first thing you think about is the amazing technologies that are put in place to build something that's modern using technology thoughtfully. For some schools connectivity or budget seems difficult. What I've learnt is that the school of the future is less about technology or technology at all; it's about how we leverage the realities of the world. I think future schools need to build off the reality that exists.
"If you can see the school as the hub to ignite a student on a path, that's great!" he maintains. "A future school that does that – whether they are using technology or not – I think that's where we are. So I would say to those communities with low budgets, 'Does your school accelerate a student's interest in the work that they are doing? Does it inspire their passion? Does it remove fear/ limitations? Does it remove lack of confidence?' If you can have a school that creates a culture where students are confident, ambitious, and hungry for change then it is doing its job, whether there are light switches, Wi-Fi connectivity or a computer. I think that every learning space needs to be that way."
It is encouraging to hear his thoughts on India, with regards to the STEM and science agenda across the country. "I think India has been driving a lot of thinking. There has been a lot of push and thought leadership about transforming in India as well as a very good STEM graduation rate. Other countries will be envious of what India is doing and that is reflective of the technology shift that has happened in India. So what we want to do is increasingly grow that to drive better entrepreneurship and have better gender balance across the technology careers. So, in many ways, I want India to continue being successful in the motion and drive leadership that we can share with other countries, build methodologies and models that other countries can leverage because a lot of the things that India has been doing are something other countries should be striving for."
Salcito has often reiterated that despite the dominance of technology, educators will forever be the heroes of classrooms. Where does this belief stem from?
"Fundamentally, the role of a teacher will – and has already changed," he explains, adding, "But I think that role enhances their value. The way in which I look at educators is historically because of the limitations of the places to learn and what to learn from. The teacher has had to play the role of a translator of learning material into a student's brain or mind. Increasingly though, because of the prevalence of digital content for students to learn, teachers have to inspire and nurture a student along a journey. I see that role being far more strategic, important and impactful. The need for amazing innovative teachers is higher than ever before. So, despite the perception that technology will actually reduce the need for teachers, the opposite is true. Technology has expanded the potential for learning, pedagogy, personalisation and learning styles. So we need better and more innovative teachers to drive that change."
The tech-driven education scenario also throws up several challenges for educators, which they need to keep pace with. "We need to shift the language of a school, shift the environment and uplift a student's interest in using the school as a platform for their future. When you start with – 'How am I going to get the most from every child? How do I inspire students to want to learn more? How do I give students the opportunities to overcome obstacles?'… In some of those answers you're going to have computers and technology but that shift of paradigm is what brings success. What we need to do for teachers at this time is to celebrate their role, to increasingly believe that they have an important role in the future of learning, to encourage them, to be confident, to challenge innovations and status quo and have leaders who can create and nurture that in their schools. I think the problem is we have been pushing most of the focus on teachers and, from my experience, teachers are not the problem. We need to support and celebrate teachers, provide more help and support for training of school leaders around the world.
He ends with discussing the role that Artificial Intelligence will play in disruption, along with Mixed Reality. "Mixed Reality is a mix of augmented and virtual reality that creates immersive learning experiences that are important. Artificial intelligence is something completely different. You are actually improving the learning environment and giving students different content experiences that will be fuelled by AI. So AI is going to provide the orchestration of everything we know about a student, all their content and calendar, all the peers that they engage with. AI is definitely the catalyst for change that we are going to see in classrooms."
This interview features in our December 2017 issue.
World Students' Day: Celebrating Young Indian Entrepreneurs Shaping the Future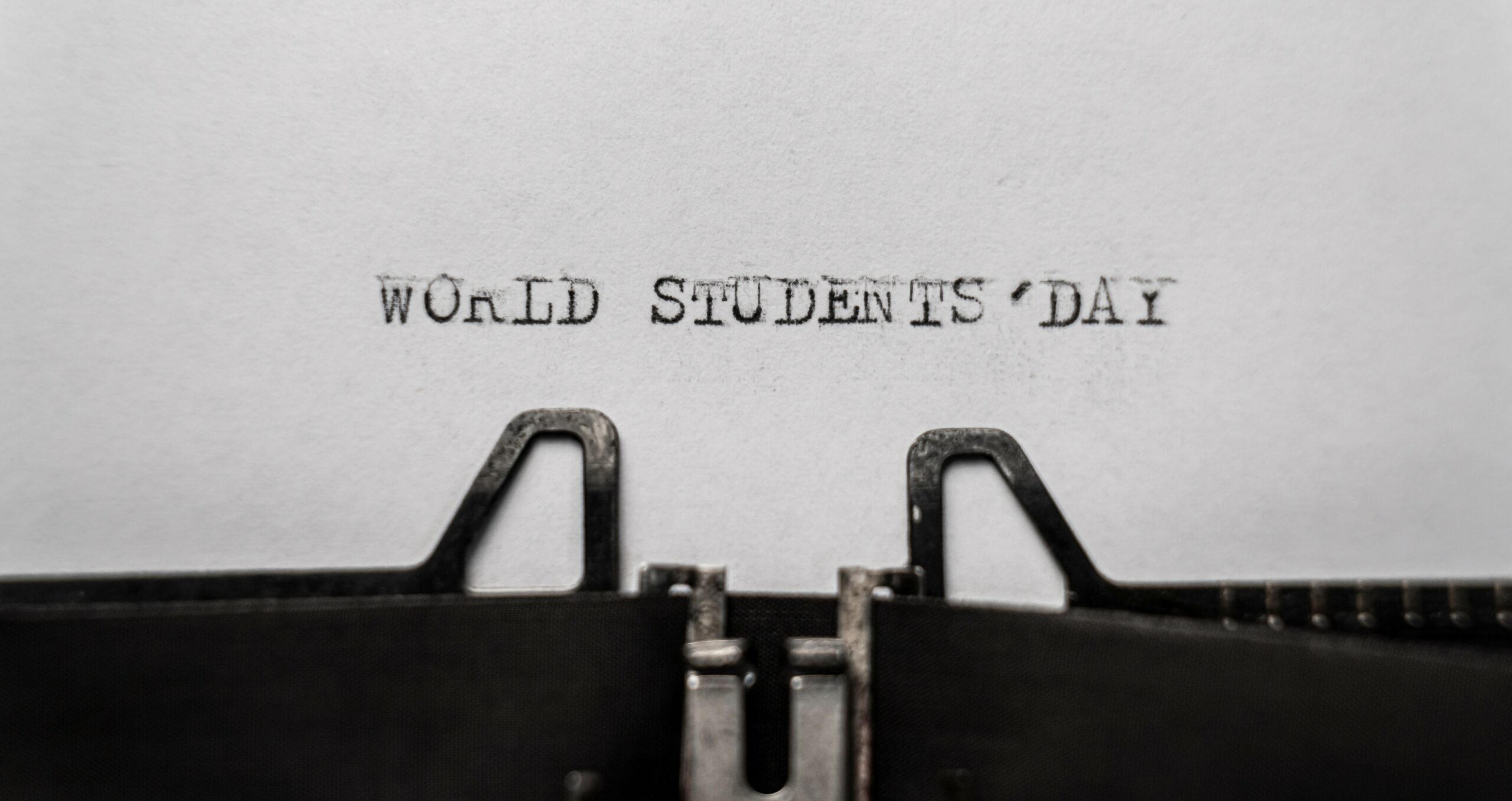 On the occasion of World Students' Day 2023, celebrated on 15th October 2023, we are showcasing stories of student entrepreneurs who are nothing less than an inspiration. They have left their indelible mark on the world through their work and innovation
Student entrepreneurs are young people who start their own businesses while pursuing their education. They are driven by their passion, creativity, and innovation to solve problems and create value in the market. Student entrepreneurship is a growing phenomenon in India, as more and more students are taking up the challenge of becoming their own bosses. According to the Global Entrepreneurship Monitor (GEM) Report 2020-21, approximately 81 percent of youth in India reported having the skills and knowledge needed to start a business. A survey by Amway India also revealed that over 60 percent of students in the country consider entrepreneurship as a good prospect for earning a livelihood. Some of the successful student entrepreneurs in India include Ritesh Agarwal of OYO Rooms, Bhavish Aggarwal of Ola Cabs, and Kunal Shah of Freecharge. Student entrepreneurship can be a rewarding career option for young Indians who want to make a difference in the world.
Aadit Palicha and Kaivalya Vohra are the young entrepreneurs behind Zepto, India's fastest-growing delivery platform that promises to deliver anything within 10 minutes. The duo met as childhood friends in Dubai and later enrolled in Stanford University, where they dropped out to pursue their dream of building a disruptive startup.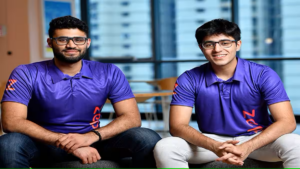 Zepto was launched in Mumbai in 2021, amid the COVID-19 pandemic, when the demand for online delivery services was soaring. The company leveraged its network of hyperlocal warehouses and delivery partners to offer a wide range of products, from groceries and medicines to electronics and fashion, at affordable prices and lightning speed. The company soon attracted the attention of investors and customers alike, reaching a valuation of $200 million in just one month of operation. By the end of 2022, Zepto had become a unicorn, valued at $900 million, and expanded to over 20 cities across India. The company also made history by making its co-founders the youngest billionaires in India, with Aadit Palicha's net worth estimated at Rs 1,200 crore and Kaivalya Vohra's at Rs 1,000 crore.
Palicha, just 23-year-old and Vohra, in his early 20's have also been recognized for their achievements by various prestigious platforms, such as Forbes' 30 Under 30 for Asia, Times of India's Unstoppable 21, and Wikitia. They are regarded as the rising stars of the Indian startup ecosystem and an inspiration for many aspiring entrepreneurs.
Tilak Mehta is a 15-year-old entrepreneur who founded Paper n Parcels, a delivery platform that offers same-day delivery services within the city at low costs. He started his business when he was 13 years old, after facing a problem of getting his books delivered from his uncle's place. He came up with the idea of using the Mumbai Dabbawalas, who are known for their efficient and reliable delivery of lunch boxes, to deliver other items as well.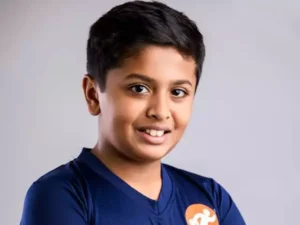 Paper n Parcels has grown to become one of the most successful startups in India, with an annual turnover of Rs 100 crore. The company provides shipping and logistics solutions to various businesses, using its online platform and network of partners and suppliers. Paper n Parcels also offers value-added services such as parcel tracking, order management, and shipping insurance.
Tilak Mehta is an inspiration for many young aspiring entrepreneurs in India. He has been recognised by various prestigious platforms such as Forbes' 30 Under 30 for Asia, Times of India's Unstoppable 21. He is also a TEDx speaker and the youngest Forbes panellist. He believes that age is no barrier to innovation and success.
Divya Gandotra Tandon is a rising star in India's entrepreneurial landscape. She is the founder and director of Scoop Beats Private Limited, a company that provides digital media solutions and content creation services. She is also the chief operating officer of ASTNT Technologies Private Limited, a company that offers web development, app development, and digital marketing services.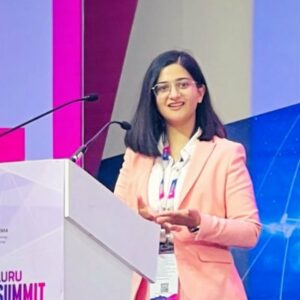 Divya started her career as a tech YouTuber at the age of 13, with a channel named Technical Divya. She later changed it to Tech Divya, which has over 30 thousand subscribers. She has collaborated with brands like Aquaconnect, Lazy Gardener, Coolpad, Infinix, and ASCENT Technologies. She has also attended launch events and confidential meetings of various tech companies.
Divya is not just an entrepreneur but also an influential figure in various domains. She is also the chairperson of the KiranPrakash Social Welfare Foundation, a role that reflects her commitment to giving back to society and making a positive impact.
Pranjali Awasthi is a teenage prodigy who has made a mark in the world of AI with her startup, Delv.AI She founded the company in 2022, when she was just 15 years old, and has raised nearly Rs 4 crore in funding at a valuation of Rs 100 crore.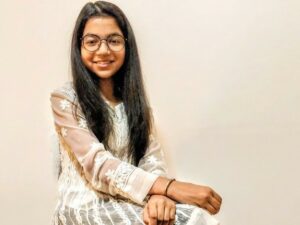 Awasthi's passion for technology and entrepreneurship was inspired by her father, who is a computer engineer and taught her coding when she was seven years old. She moved from India to Florida when she was 11 years old, where she got access to computer science classes and competitive math programs. She also landed an internship at the research labs of Florida International University, where she worked on machine learning projects.
Advait Thakur is a young and dynamic entrepreneur who has made a name for himself in the Indian tech industry. He is the founder and CEO of Apex Infosys India, a company that provides innovative solutions in automation, networking, and digital media. He is also a computer programmer, an AI researcher, and a tech influencer.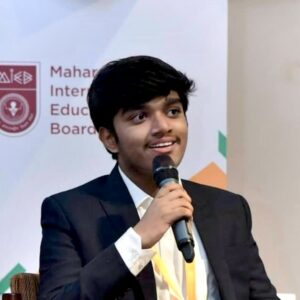 Advait's passion for technology started at an early age. He launched his first website at the age of nine and became a Google, Bing, and Hubspot certified professional. He has worked with Google's AI and Cloud Platform for several years and has developed various applications and projects using them. He has also collaborated with brands like Aquaconnect, Lazy Gardener, Coolpad, Infinix, and ASCENT Technologies.
Advait is not just a successful entrepreneur but also a social change-maker. He co-founded Crophle, a social enterprise that aims to improve the agricultural supply chain and empower small farmers. He is also the chairperson of the KiranPrakash Social Welfare Foundation, a non-profit organization that works for the welfare of underprivileged children and women.