Aesthetic and Gustatory Feast at Rainbow School, Jaipur
"Creativity is a result of putting ideas into action." On 31 Oct 2015, under the aegis of Sahodaya Fest, Salad Dressing and Festive Rangoli Making Events were organized in Rainbow School, Jhotwara. As many as 86 participants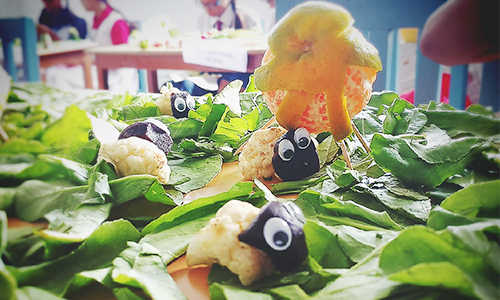 "Creativity is a result of putting ideas into action."
On 31 Oct 2015, under the aegis of Sahodaya Fest, Salad Dressing and Festive Rangoli Making Events were organized in Rainbow School, Jhotwara. As many as 86 participants from various reputed schools of Jaipur participated in both the events. The host school had made elaborate arrangements for the smooth conduct of both the activities. The guest schools were accorded a warm welcome with tika and showering of flower petals and were extended best wishes for their performance. Other than the competition, this proved to be great platform for students to interact with students and teachers from other schools.
The day Rainbow started with the Principal, Mrs Seema Dewan welcoming all the schools, sending her best wishes to all the participants and congratulating each teacher for their hard-work, saying that being a principal shoe knows that it's the students performing at the front with the teachers at the back. She also laid stress on how participation being more important than winning. She advised students to perform their best without worrying for victories. Participation at Sahodaya level itself meant victory of sorts!
As the competition started on different floors of the school, the auditorium took the visitors through a visual journey of the year 2015-16 of the school. It was a nostalgic journey in to the past one year that the school had experienced in the past one year, showing some happy moments, some tearful as well, some full of pride.
A myriad of hues of imagination were seen as the students designed and colored their rangoli patterns. Some fingers at work seemed as adroit as any experienced rangoli designer. The South Indian instrumental music playing in the background added on to the ambience, thus providing the young artists the required disposition and absorption. It was gratifying to see some of the participants so lost in their rangoli designing that they danced away to the background tunes without a hitch.
Engrossed were they in their task as hand! The outcome was breathtaking beautiful designs with floral motifs, dancing peacocks, Lord Ganesha and many more.
Amid soft oriental music in the auditorium the participants could be seen arranging their salad platters with the dexterity of the professionals. One after the other new shapes, new styles kept emerging. With their salad dressing, we realized that students now are a lot more aware of the happenings around them. Some conveyed the message of importance of greenery. Some had themed their salad on Halloween, while some had shown their excitement over Jaipur Metro. Having a word with these young chefs, they gave us an insight into the importance of greens now just for our Earth, but also for our individual lives. Some did point out at us professionals, which was really an eye-opener. Overall the students proved that creativity doesn't wait for that perfect moment; it fashions its own perfect moments out of the ordinary ones.
The host school facilitated the efforts of the participants by conducting both the activities in an organized and meticulous manner. The Principal of the school Mrs Seema Deewan appreciated the artistic and aesthetic sensibilities of the students. She also highlighted the importance of colours in one's life and exhorted the youngsters to fill their surroundings with colours of joy and happiness as they have done today. She thanked them for making the event special with their creative intelligence and imagination.
The event culminated with tea and refreshment for the teachers as well as for the students. Small thank you cards were also given to the guests as a remembrance of the occasion.
To sum it up, we'd say we loved the awakening moments which were soothing to eyes at the same time!
New Age Instructional Techniques
Traditional pedagogical techniques, based on a teacher explaining a topic and students taking notes, may still be helpful occasionally. Still, education today revolves more around encouraging the students to awaken their curiosity and desire to learn.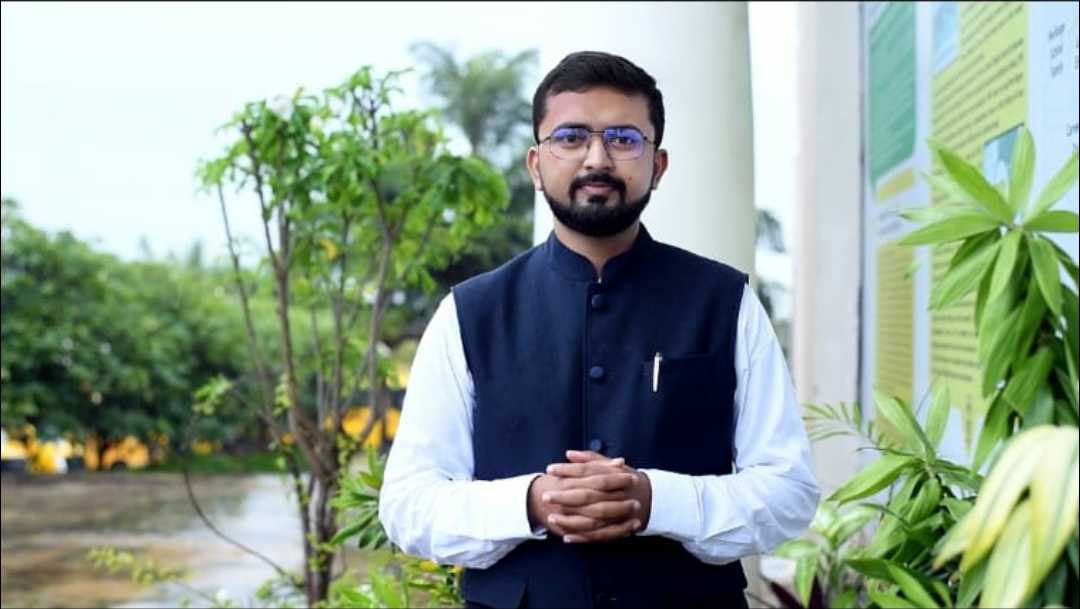 Education and its purposes have evolved over time. The meaning of 'knowing' has changed from remembering and repeating information to finding and applying it. Education helps students identify their critical purpose in life. It is really a tool to enable young minds to become lifelong learners. It empowers them to be able to tackle any challenge that life throws at them.
The purpose of being an educator is to make the world a better place. Where people are empathizing, caring, and capable of understanding each other. The prime objective of education is to nurture the leaders of tomorrow. To impart quality knowledge and learning so that the young generation becomes responsible and future global leaders and citizens.
Advanced research in education philosophy and brain science has had a tremendous impact on instructional strategies for the classroom. As a result, the educational paradigm has seen a transitional shift in instructional strategies over the past few years. Educators now are required to step out of their comfort zone of the traditional mode of teaching confined to classrooms.
Teachers are now bound to integrate the new instructional strategies to make a mark in the educational arena. A number of different teaching techniques have emerged during this transition and due to this change in education. Some of the research-backed pedagogical practices that are appropriate for 21st-century classrooms are:
Reciprocal Teaching:
Reciprocal teaching is a method in which students in small groups predict, clarify, question, and summarize a scaffolded reading comprehension. It is similar to a small group of students sitting in circles and using a communal constructivism approach to making meaning. Here each student takes the role of both learner and teacher within the group. This technique allows the students to develop a shared understanding of the text and supports the students who find it difficult to comprehend complex texts.
Student-generated questions :
This technique allows students to work individually or collaborate with peers to generate their own set of questions based on Bloom's Taxonomy template. This technique enables students to go through a rigorous thinking process of divergent and convergent thinking that ultimately ends with a reflection-based task to summarize their learning.
Higher-order thinking questions:
This technique of instructional learning is a must-have in every classroom. Critical thinking is essential as it allows students to apply the knowledge to a context different from the one that was initially learned. Using this strategy and adding cases and real-life situations to these questions allows children to develop relevance and motivation.
Reflection questions:
Metacognition – the science of thinking about learning is a potent tool that should be used in every classroom. This allows children to strengthen their understanding and retain the information for a longer period of time. Questions like the muddiest point today? What were my three takeaways from the last 30 minutes? How would I use this learning to make my day better? And many more allow students to reflect on their learning and evolve themselves as lifelong learners.
Taking a constructivist approach, these techniques or strategies allow the learners to accommodate and assimilate knowledge. When a teacher uses group work he/she is leveraging the true nature of learning. This collective activity allows and enables the students to find relevance in the learning environment. Moreover, it will enable learners to have agency over their learning by modeling a real-world situation. Often when a teacher starts using collaborative approaches, various reasons like unequal participation deter it. The classroom space dons a chaotic look, and the teacher has no control. All these have to be minutely dealt with by developing as a facilitator rather than a sage on the stage. Working in groups allows children to develop essential life skills like empathy, compassion, and critical thinking.
Traditional pedagogical techniques, based on a teacher explaining a topic and students taking notes, may still be helpful occasionally. Still, education today revolves more around encouraging the students to awaken their curiosity and desire to learn.
About the author:
Siddharth Rajgarhia is Chief learner and Director at Delhi Public School Nashik, Varanasi, and Lava Nagpur. Having 10 years of experience in leading schools. He is an avid Mindfulness practitioner and believes in lifelong learning