AIM & Sirius (Russia) Launch AIM–Sirius Innovation Programme 3.0
It's an Indo-Russian bilateral youth innovation programme for school students to foster innovative collaborations among Indian & Russian youth.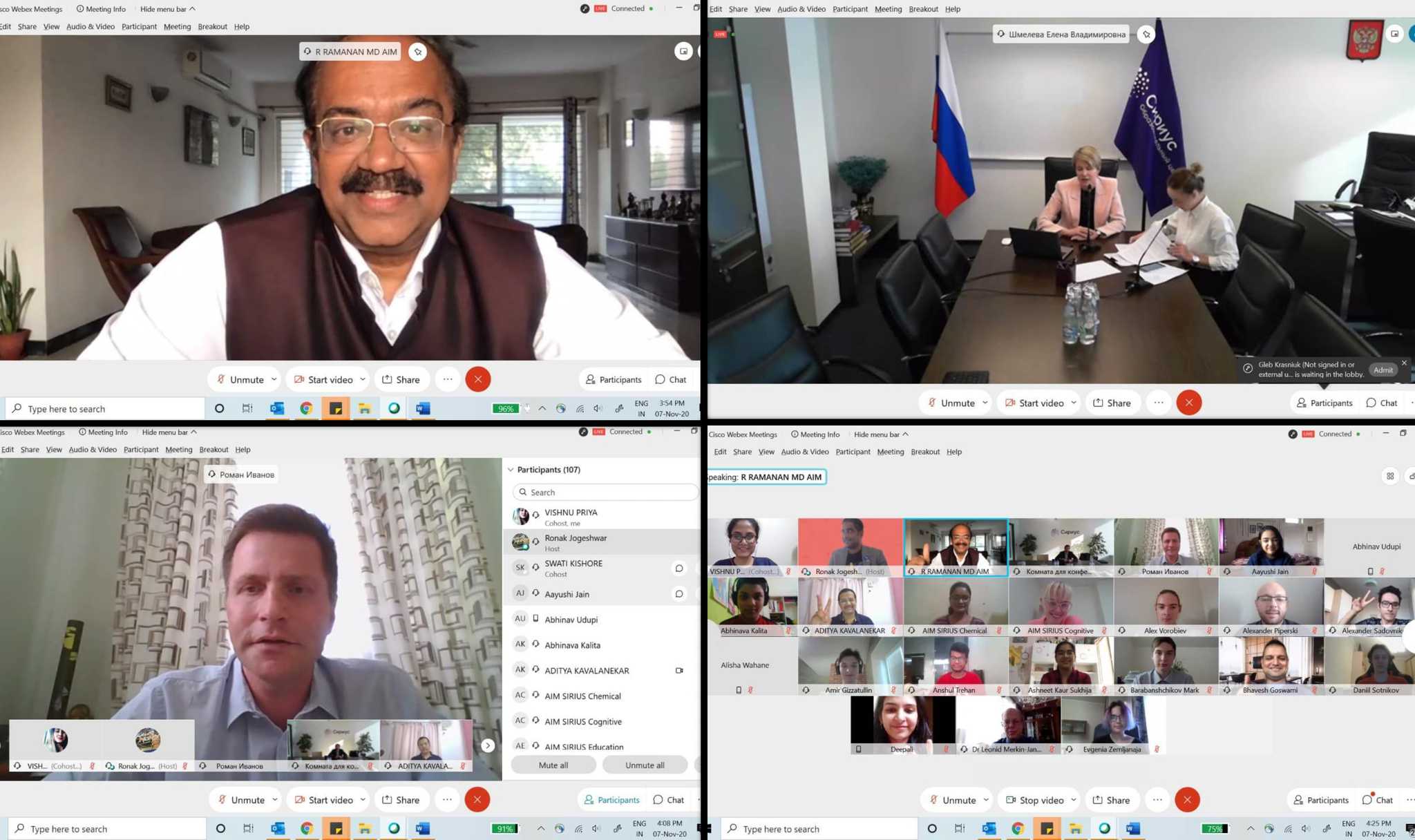 Atal Innovation Mission (AIM) and Sirius, Russia, launched 'AIM-Sirius Innovation Programme 3.0' on 07 Nov 2020, a 14-day virtual programme for Indian and Russian school children.
The first Indo-Russian bilateral youth innovation initiative, the AIM–Sirius programme seeks to develop technological solutions (both web- and mobile-based) for the two countries.
Over a two-week programme, from 7–21 November 2020, 48 students and 16 educators and mentors will create 8 virtual products and mobile applications addressing global challenges across a range of areas such as culture, distance education, applied cognitive science, health and well-being, sports, fitness, and games training, chemistry, artificial intelligence, and digital financial assets in the wake of the COVID-19 pandemic.
"I am proud to share that this year's programme will foster collaboration and innovations in science, technology and design projects. This is the first virtual bilateral student collaboration between India and Russia and shows an immense commitment by both the Atal tinkering labs and Sirius teams. We at AIM are elated to be a part of this journey," said AIM Mission Director, R. Ramanan.
Innovations developed by the student teams will leverage 21st-century technologies such as app development, artificial intelligence, blockchain, machine learning, data analytics and visualization, UI/UX, virtual reality, augmented reality, gamification, 3D design, and rapid prototyping, among others. AIM and Sirius' mentors from the industry and academia will work closely with the teams.
"It is impossible to imagine modern science without international cooperation. Discoveries are often made by teams of scientists speaking different languages, but united by one task. Sirius' international programmes help create such opportunities. We educate talented children, young scientists and engineers, who are then able to solve the most ambitious challenges of science and society," said Elena Shmeleva, Head of Talent and Success Foundation and Member of the Presidential Council for Science and Education, Russia.
This year's cohort comprises the best Russian students from the Sirius Centre and the best Indian students and ATL in-charges from the top 150 teams of the 2019 ATL Marathon. Last year, an Indian delegation of 25 students and 5 teachers visited the Sirius Centre, Russia, for a 7-day research-based programme. The teams created 8 different innovations in the areas of remote earth sensing, biological and genetic research, clean energy, data analytics and frontier technologies, and drones and robotics, which were then presented to Russian President Vladimir Putin on 5 December 2019.
Smile Foundation and Shell Launch STEM Project on Pi Day
The initiative will benefit less-privileged students from government schools.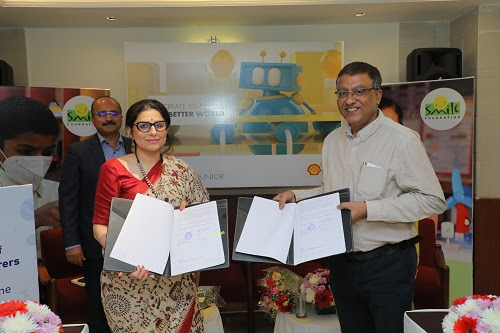 On the occasion of International Pi (π) Day, Smile Foundation and Shell launch 'NXplorers Junior' programme in three Indian states. NXplorers is Shell's global flagship Social Investment STEM (Science, Technology, Engineering, and Mathematics) educational programme aims to benefit over 25,000 children during the first year by enabling them to understand, navigate and address local and global challenges, as underlined in the Sustainable Development Goals (SDGs). NXplorers is also aligned with the National Education Policy 2020 and delivers societal benefits.
The innovative initiative will benefit less-privileged students from government schools and affordable private schools, studying in rural and hard-to-reach areas in the states of Andhra Pradesh, Telangana and Kerala. Its design also includes endeavour to create awareness amongst parents on the importance of STEM education, especially for girl children.
"Shell firmly believes that, provided with the necessary skills and guidance, young people can be a driving force to find sustainable solutions to the major global challenges of our time. Launched in 2018, Shell's global flagship STEM programme NXplorers is aligned with the National Education Policy 2020 that aims to transform India into an equitable and vibrant knowledge society. With the Smile Foundation partnership, we aim to expand this programme to Andhra Pradesh, Kerala, and Telangana and offer young minds the platform to design sustainable solutions to ease the pressure on food, water, and energy," said Ms. Latika Taneja, Head of Corporate Relations – India.
The programme is being rolled out in concurrence with the educational authorities of the respective state governments. Besides students, teachers, parents and communities are involved actively while implementing the programme so that it remains sustainable in the long-term.
"We are excited to roll out this innovative programme in India. We are hopeful that our children will not only leverage STEM education in building their future career but also will grow up and develop leadership ability in finding sustainable solutions in various walks of life," said Mr. Santanu Mishra, Co-founder & Executive Trustee, Smile Foundation.
The NXplorers Juniors will train both 6th and 7th grade students. NXplorers Juniors Level-I course will be delivered through a combination of teacher's guide, PowerPoint slides, and several instructional videos. The facilitator guide will outline the essentials to be covered in each session, exercises, discussion, checkpoint questions, a summary, assessment, and research to be undertaken by students after the session.
The United Nations Sustainable Development Goals (SDGs), exploring SDG Solutions, researching global goals, and developing a challenge and choosing a solution etc. are covered in the NXplorers Juniors Level-1.
NXplorers – Learning for a Life Time, envisions to provide a minimum of 3-5 years of NXplorers exposure to the students at various levels. The objectives include developing strong knowledge and skill set among students so that local and global challenges can be addressed by them. Developing sustainable models of implementation by engaging teachers, school leaders and communities effectively, creating awareness amongst parents regarding the importance of STEM education, especially concerning girl education are part of the overall goals.
About Smile Foundation
Smile Foundation is a national development organization directly benefiting over 1.5 million underprivileged children and their families every year through more than 400 welfare projects in education, healthcare, livelihood and women empowerment spread across 2,000 remote villages and urban slums in 25 states of India.
About Shell
Shell is one of the most diversified international energy company in India with over 10,000 employees and presence across upstream, integrated gas, downstream, renewable energy, and deep capabilities in R&D, digitalisation, and business operations; with a retail presence across six states – Karnataka, Tamil Nadu, Telangana, Maharashtra, Gujarat, and Assam.