All Pokemons from French schools to be shown the door.
Citing increasing security risks, French education Minister Najat Vallaud-Belkacem has said that she will meet representatives of Niantic Inc, makers of Pokémon Go and ask them to stop beaming Pokémon's in schools. School principals could also request removal of pokemons.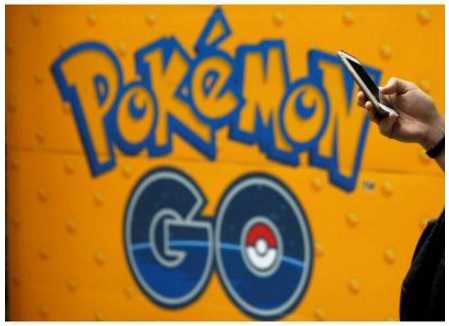 As the 'Pokemon Go' rages on across the world, there is a strong opposition from the schools in France. Very soon any and all Pokemons being beamed in French schools will be handed out rustication letters.
In a press conference on Monday, French education minister, Najat Vallaud-Belkacem, said that the makers of the popular "Pokemon Go '' Smartphone game should stop beaming their most avidly hunted Pokémon figures into real-life schools.
She further said that she planned to meet the company representatives of California-based Niantic Inc. and make them understand that doing so posed an explicit risk to children attending schools as the game provokes non-students to wander into the premises. The quest for rare, or "legendary,'' characters can pose a severe security risk.
Notably, France is still in an official state of emergency following the barbaric November attacks in Paris and last month's Nice truck massacre. The minister also said that the Principals across the country can apply online for Niantic to remove their school from the game's global map.
Read the original story at www.timesofindia.indiatimes.com
Gender Inclusive Holistic Education in NEP
The NEP focuses on 'Equitable and Inclusive Education' which reverberates the idea that no child should be left behind in terms of educational opportunity because of their background and socio-cultural identities.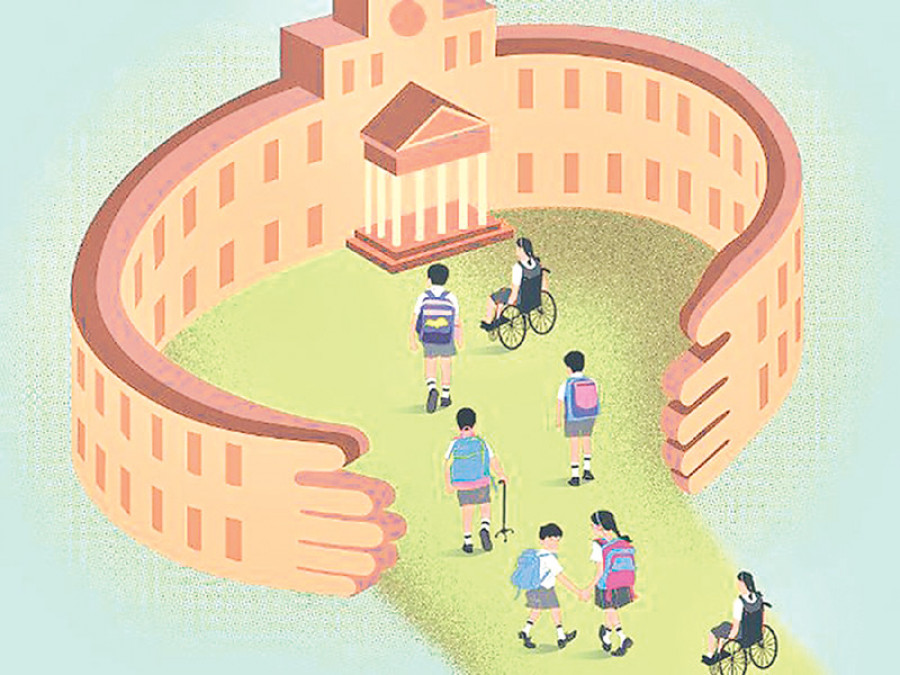 The National Education Policy 2020 envisages an inclusive and structural change in the educational system. It focuses on 'Equitable and Inclusive Education' which reverberates the idea that no child should be left behind in terms of educational opportunity because of their background and socio-cultural identities. It has taken into account the concerns of the Socio-Economically Disadvantaged Groups (SEDGs) which includes female and transgender individuals, Scheduled Castes, Scheduled Tribes, OBCs, minorities, and other categories. This policy aims at bridging the social category gaps in access, participation, and learning outcomes in school education.
The National Council of Educational Research and Training (NCERT) is implementing the Adolescence Education Programme (AEP) as part of the National Population Education Project (NPEP). One of the learning outcomes of AEP is to make the learners aware of the concerns of adolescence, i.e. process of growing up during adolescence & HIV/AIDS, and to inculcate in them a positive attitude regarding these concerns.
Further, the aspects related to gender-inclusive holistic education are covered through age-appropriate integration in different textual materials in the school curriculum, as well as in training and resource materials on the Health and Wellness of School Going Children, especially under the aegis of the School Health Programme under Ayushman Bharat.
As per UDISE+ 2019-20, a total of 61214 transgender children are enrolled in schools, of which 5813 and 4798 transgender children are enrolled in Class 10 and Class 12 respectively.
Department of School Education and Literacy (DoSEL), Ministry of Education is implementing Samagra Shiksha which is an overarching programme for the school education sector extending from pre-school to class XII and aims to ensure inclusive and equitable quality education at all levels of school education. Samagra Shiksha reaches out to girls, and children belonging to SC, ST, Minority communities, and transgender.
Further, National Education Policy (NEP) 2020 also identifies transgender children as Socio-Economically Disadvantaged Groups (SEDGs) and provides for equitable quality education, inter-alia, for all such students. This includes provisions for assisting transgender children in gaining access to education, and support for community-based interventions that address local context-specific barriers to transgender children's access to and participation in education, thereby aiming to eliminate any remaining disparity in access to education (including vocational education) for children from any gender or other SEDGs.
Additionally, under NISHTHA (National Initiative for School Heads' and Teachers' Holistic Advancement), a nationwide integrated teacher training program for teachers under Samagra Shiksha, teachers are trained on the relevance of Gender Dimensions in the Teaching and Learning Process which helps teachers to use and adapt learning activities that foster gender sensitive classroom environment.