An #Edtech presentation and assessment Tool that is changing the way teaching and learning happens in the classroom
With teachers being tasked with more complexity than ever in the classroom, NearPod has been built around their needs. It is an interactive presentation and assessment tool that is changing the way we have been teaching so far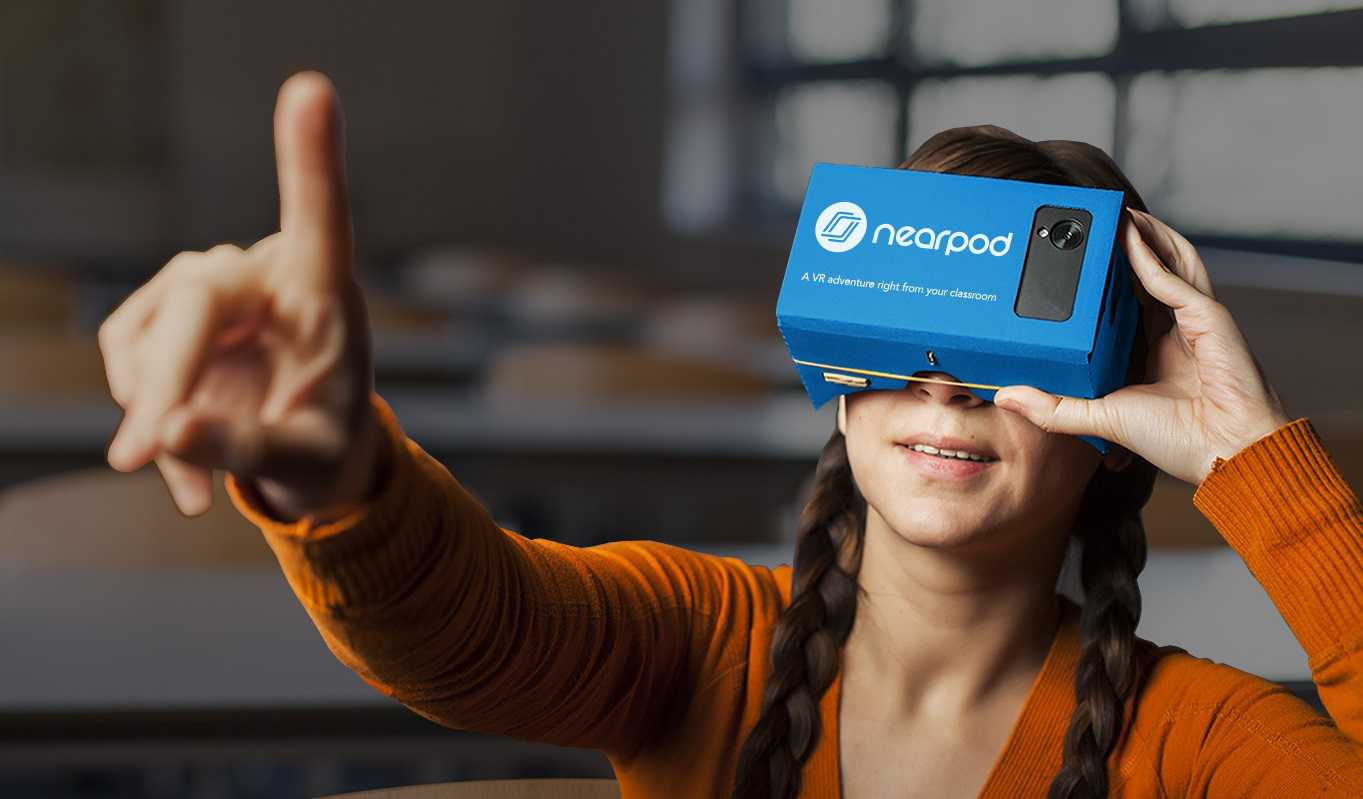 Do you teach in a way that is interactive, engaging and interesting at the same time. Are your students well connected with you all the time? Well, if no then don't you think it's the dire need of the hour in today's digital world. A solution to this is Nearpod. An interactive presentation and assessment tool that is changing the way teachers have been teaching till now.
Founded by former Stanford fellow Guido Kovalskys, former Accenture executive Felipe Sommer and Emiliano Abramzon, Nearpod is multiplatform app that is available on App Store, Google Play, Nearpod web app, Windows Store and is accessible from all devices.
It lets one access available lessons, upload one's own lesson for class, allows a group of students to join the live session or home work session, lets teachers monitor and measure student's result by keeping a check on his/her assessments and level of participation.
But, how does it work?
Explore and My Library
For beginners, the easiest way to use the platform is by accessing or downloading the already available content from the content store of the app. For that, click on the Explore option on the home page. By clicking here you'll be directed to the page that contains thousands of lessons for all the grades and subjects curated by experts. You can filter and find lessons of your choice by categorising what you are looking for. The lessons searched here can be downloaded to your library. And next time when you want to revisit the lesson, all you have to do is click on My Library section.
Create
Click the create tab to create interactive Nearpod lessons out of your teaching resources. Made notes for students? This is almost the same only difference lies in the approach. Now, you can create the notes digitally, making it visually engaging rather than boring for the students.While Nearpod lets you create your stuff in a number of ways, for beginners, we suggest uploading an existing presentation from Powerpoint, Keynote, Google Drive, or any other program created on your personal laptops and then dragging dropping into the Nearpod app. Once the presentation is uploaded on the app, one can begin to edit it with the various interative features of Nearpod which include—
Slide: The slides could either be a PDF or image file and so if one wants to create something complex then the slides should be made somewhere else. Once you become familiar with exporting slides as image files however, this becomes a simple process.
Slide Show: A series of images as a slideshow as opposed to one per slide in the presentation.
Poll: Questions used for survey with no option for correct/incorrect answers
Q&A: Quick way to know how much your students have learnt
Quiz: Instead of a single question, have students answer a series of questions at their own pace.
Video: Insert an MP4 (must be uploaded) to play back on devices.
Draw it: Lets students draw over a blank canvas or over an image
Browse the internet (upgraded feature):Lets the user share web pages with others.
After you are done with the changes, you can publish the presentation, publishing means sharing it with only your students. The presentation then can be viewed in real time on a second device. Click on My Library to see your published presentations.The next step is to launch the presentation, which can be done for teachers through live session and for students through homework. Once a presentation is launched, one can see a PIN code in the upper left, using which students will be able to access your session.
Join
Clicking on live session generates a pin, when students enter this pin they will get connected to teacher's device and their activity will be synchronized with that of the teacher's. Clicking on homework also generates a pin, but this option lets students navigate at their own pace and on their own time.
Reports
Clicking on report lets you analyze and assess student's performance. Class quiz result, students performance, responses from all students can be seen on reports. It offers a way to teachers to reflect on their performance and hence improve them.
Well, this was just a glimpse of Nearpod. The actual usage has a broad spectrum which also includes Nearpod VR that lets you explore different architectures in the world, planets, cultural artefacts, etc. Nearpod's VR is an amazing product, it not just behaves like Google Street view but also integrates with the company's other digital learning content.
Talking about it, the company's co founder Felipe Sommer said, "We've been studying the field, and there's so much traction on new devices. The tech is now ready to deliver those experiences. In the case of Nearpod specifically, we realized that the virtual field trip will increase engagement in the classroom, which is one of our major goals as a company. We're excited to take people to new places. Traveling is a simple activity that, once we started studying the field and how it would integrate with our products, we saw a huge opportunity to create lessons in virtual reality on core subjects. For example, one of our math lessons is called "Geometry is everywhere." Students observe buildings around the world and find the geometry in each one. It's not the whole lesson, but it's a fun part."
Nearpod's VR, real-time feedback, synchronizing of lessons and post session reports are something that can take teaching to some other level while making it exciting at the same time. Such an impacting app it is, that so far 100,000 teachers in 10,000 schools have used the app with 1.6 million accounts are currently on Nearpod app.
Recently Nearpod said it raised $9.2 million of Series A funding in a round led by Reach Capital and joined by Storm Ventures, Rothenberg Ventures, Marc Benioff, Deborah Quazzo of GSV Advisors, AGP Miami, Arsenal Venture Partners, theJohn S. and James L. Knight Foundation, Krillion Ventures, Intuit co-founderScott Cook and his wife, Signe Ostby, and Stanford's StartX fund.
About the app, Co-founder and General Partner at Reach Capital, Jennifer Carolan said, "Nearpod embodies the great potential of education technology by amplifying the impact of the teacher, connecting classrooms and facilitating learning that is truly responsive to the student."
"With personalization, technology integrations and growing populations of students with specific needs, teachers are tasked with managing more complexity than ever in the classroom. The team at Nearpod built a product around educator needs — the result is a platform loved by educators and students that responds to the complexity of the modern classroom,"she added.
What we have talked about so far is only an insight, to completely know how various activities can be incorporated into Nearpod lessons, how advanced technology can make learning fun and how simple presentations can engage students, one has to explore Nearpod oneself and all one needs for it is one tablet or PC/MAC and at least one other device (tablets, smartphones, Chrome books, PC/MAC), both running Nearpod.
So are you ready to use Nearpod? The free or the silver version is a must for all and to satisfy your inquisitiveness about the app try it. Go to https://nearpod.com/ or download it on your mobile from corresponding app store.
Images and pricing information source: Nearpod, TechCrunch
11 Free Mental Health Courses for Teachers
These free online courses on mental health will help teachers continue their development and improve the lives of their students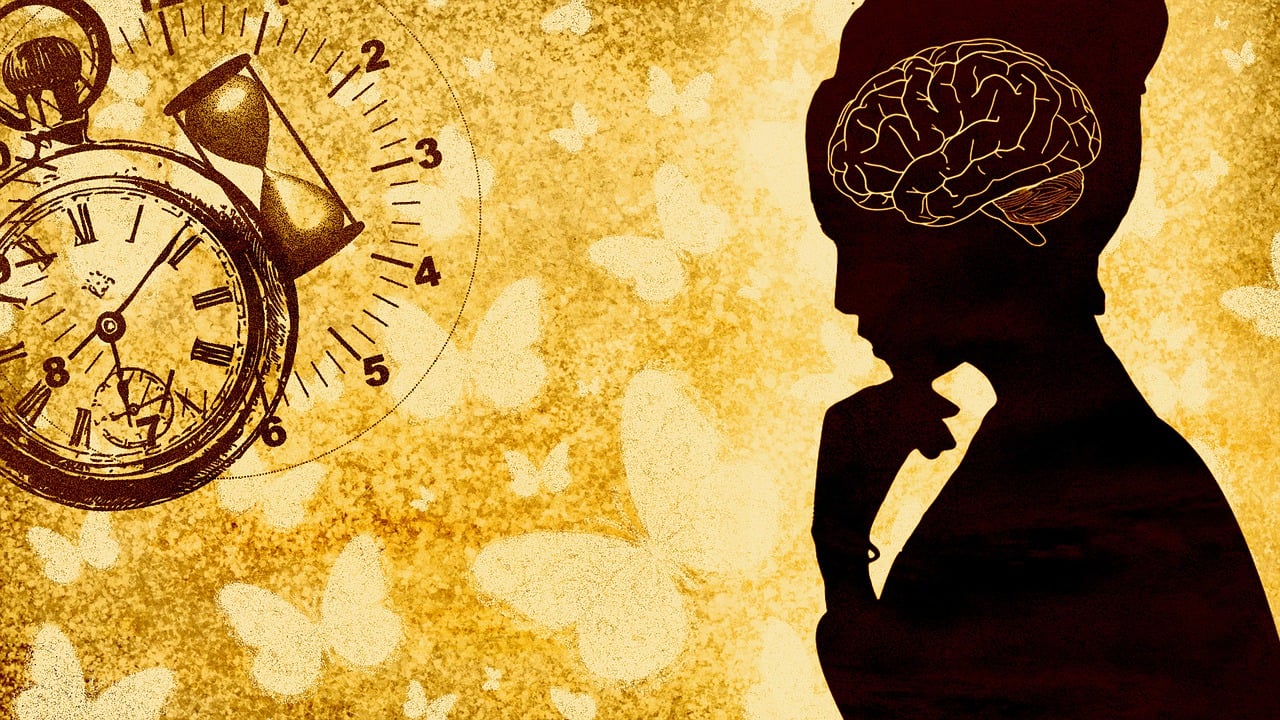 This article is a compilation of free mental health courses that seek to inspire teachers on handling mental health issues and provide mental health education and become better counsellors. 
What is mental health?
Mental health refers to people's cognitive, behavioral, and emotional well-being. It can be defined as a state of well-being in which an individual recognizes his or her abilities, can cope with everyday stresses, work productively, and contribute to their community.
"You don't have to be positive all the time. It's perfectly okay to feel sad, angry, annoyed, frustrated, scared, and anxious. Having feelings doesn't make you a negative person. It makes you human."

Lori Deschene
This article covers free online mental health courses. Some of these are available with free certification whereas a few allow you to learn for free, and charge a fee for the certificate.
Be There Certificate
The Be There Certificate is a free, self-paced learning experience designed to increase mental health literacy and provide the learner with the knowledge, skills, and confidence needed to safely support anyone who may be struggling with their mental health.
The Be There Certificate is offered by Jack.org, a Canadian youth mental health charity, in partnership with the Born This Way Foundation.
You can download a PDF of your certificate after completing all six modules of the free Be There Certificate online course.
Introduction to adolescent mental health
This course aims to raise awareness of mental health and a range of adolescent mental health problems. It has been designed with the latest research evidence in mind. It aims to provide you with the tools to explore different approaches which will help you reflect on the different ways that you can identify a young person who is struggling and consider how they can access support.
You will get a free Open University digital badge for completing the course and passing the quizzes! The badge can be displayed, shared, and downloaded as a marker of your achievement. 
Managing Happiness
What is happiness? What makes you happy?' Can you get happier through study and effort?
This, Harvard University designed course, answers these questions and shows you how you can use the answers to build a happier life. It introduces you to the modern science of human well-being and shows you how to practice it.
While the course is free to attend, you can get a verified certificate for $149 (on edX).
"Over the course of the past decade, there's been increased willingness to recognize mental health as an essential part of one's well-being."

Nicole Spector
Mental Health Training for Teachers
This free online training course will help you identify mental health issues in adults and children in a school setting.
This course trains you to recognize mental health problems in colleagues or students in a school setting. When you recognize mental health signs or symptoms, you can offer help or refer them to professionals. This course discusses the complexity of mental health and equips you with the skills to support others to manage their mental health effectively.
A digital certificate is available on successful course completion for €21.00.
Making sense of mental health problems
In this free course, Making sense of mental health problems, you will learn about how key perspectives in the field have made sense of mental health problems. By directly relating key perspectives to a case study, you will reflect on how the medical perspective, psychological perspective, and social need perspective come to make sense of mental ill-health.
A free statement of participation is issued on completion of this course.
The Science of Well-Being
This course by Yale will engage you in a series of challenges designed to increase your own happiness and build more productive habits. 
As preparation for these tasks, the instructor reveals misconceptions about happiness, annoying features of the mind that lead us to think the way we do, and the research that can help us change. 
Enrollment in this course is free, however, certification is available on a paid basis.
Supporting children's mental health and wellbeing
After studying this course, you should be able to:
understand the influences on mental health in young children aged 0–5

identify the factors that contribute to good mental health in children

explore national and global influences on children's mental health

develop knowledge about strategies and interventions to improve mental health in children

examine how adults and society can support children's mental health and well-being.
Enrolling in this course will give you the opportunity to earn an Open University digital badge. Badges are not accredited by The Open University.
"Things not to say to someone with mental illness: Ignore it. Forget about it. Fight it. You are better than this. You are overthinking."

Nitya Prakash
Suicide Prevention
This course explores the science of suicide research, prevention, and intervention.  
Topics will include terminology, epidemiology, historical and contemporary theories of suicide, modern approaches to suicide research, empirically supported approaches to prevention and intervention, and the lived experiences of those with suicidal thoughts and attempts.
Enrollment in this course is free, however, certification is available on a paid basis.
Teach Mental Health Literacy
In this course, educators will learn how to apply this classroom-ready, web-based, modular mental health curriculum resource as well as develop their own mental health literacy. 
Educators can then use this resource to successfully address mental health-related curriculum outcomes designed to be delivered by teachers to students aged 12 to 19.
Participation in this online course is free. An optional certificate of completion is available for $50 (Please select this option when you register as it cannot be selected once you finish the course).
Talk to Me: Improving mental health and suicide prevention in young adults
This course will help you learn strategies to improve the mental health of young people in your life, recognise concerning behaviours, and feel better prepared to have conversations about mental health.
Key topics in this MOOC include understanding contributing factors to poor mental health, how to talk about addressing poor mental health, and strategies to increase mental fitness.
Enrollment in this course is free, however, certification is available on a paid basis.
Mental Health and Nutrition
Interested in the fascinating interrelation between food and brain health?
This course is for you! This course is based on world-leading research into the links between nutrition and mental well-being. The course will cover evidence supporting the premise that eating better, and taking additional nutrients when appropriate, can improve mental health for many people.
Enrollment in this course is free, however, certification is available on a paid basis.