Australia Future Unlimited Video competition for Indian School Students
Students from schools across India will have the opportunity to win a student experience to a leading Australian university by participating in the "Film Fly Experience Australia" schools video competition.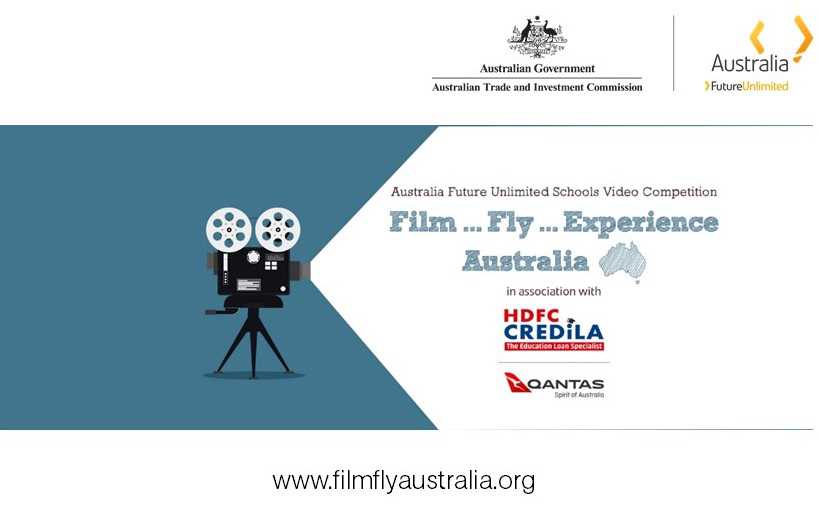 Students from schools across India will have the opportunity to win a student experience to a leading Australian university by participating in the "Film Fly Experience Australia" schools video competition. Organised by The Australian Trade and Investment Commission, Australian Government in association with HDFC Credila, the competition is open to students in grades 9 to 11 from schools across India.
The 4th edition of the annual India Schools Video Competition involves production of short films by students around the themes of
– Cyber Security and modern threats
– Learn Analytics: Doing Right, Doing Smart
– The Business of Sustainable Event Tourism in India and the Gold Coast, Australia
– Foods of the Future: How to feed the world with diminishing resources
– Design a home for the future
The winning teams for all the five themes will have the opportunity to participate in a student experience at Macquarie University, RMIT University, Southern Cross University, The University of Queensland and University of South Australia. This would also include return economy flight tickets from India to Australia, for two students and an accompanying teaching staff member, accommodation, and other travel and living expenses in Australia.
The competition is sponsored by Macquarie University, RMIT University, Southern Cross University, The University of Queensland, University of South Australia, Qantas, Allianz Global Assistance and Iglu.
The students will be provided background information on the themes by the participating Australian universities. Schools can nominate maximum of 20 teams. Each team can select only one theme and the team should have two students and one teaching staff.
Registration for the competition commences on 14 December 2017 and the last date for the submission of competition video entries will be 15 February 2018.
Students can access the competition website www.filmflyaustralia.org for more details about the competition.
Speaking about the competition, Leonie Muldoon, Senior Trade and Investment Commissioner – South Asia, Australian Trade and Investment Commission said, "The Australian Trade and Investment Commission is leading this competition. An objective of the Film Fly Experience Australia competition is to broaden the horizons of Indian students and provide them new study options to consider. It is a wonderful opportunity for Indian students to exhibit their creative talents. We wish all the students the best of luck and look forward to having the winners in Australia soon."
"As of September 2017, there are close to 81000 Indian student enrolments across Australia's education and training providers. We would like to invite more Indian students to study in Australia in courses where Australia is a world leader and this includes educational programmes in archaeology, earth & marine sciences, mineral & mining engineering, environmental sciences, nursing, pharmacy & pharmacology and veterinary science. Australia is also a significant international education destination for emerging or future careers in areas ranging from technology, digital, robotics, media & entertainment, scientific research, health, and future materials. These programmes will provide Indian students the foundation for a global career in areas of future employment growth", said Leonie Muldoon.
Mr Ajay Bohora, Co-Founder, MD & CEO of HDFC Credila, India's education loan specialist says, "HDFC Credila is delighted to be part of this School competition, organised in association with the Australian Trade and Investment Commission. It is a wonderful opportunity for students to showcase their talent and to experience the diverse opportunities presented by prestigious Australian Universities.
HDFC Credila believes in empowering students to fulfill their higher education dreams, and this competition is one such initiative to provide the students the exposure to learn about the emerging and future global career opportunities.
We are thrilled to announce that this year's competition has been extended to students in multiple other countries too. We look forward to another year with hundreds of schools participating in the competition. HDFC Credila wishes them the very best, while they all enjoy the process of film making and participating in this unique competition."
The 3rd edition of the competition, held in 2016-2017, attracted participation from students in grades 9 to 11 from over 325 schools across India and the winners were from Sanskriti School, New Delhi; Wisdom High International School, Nashik; Delhi Public School, RK Puram and Kothari International School, Noida. The winning schools travelled to University of Sydney, Australian National University, University of Southern Queensland, Macquarie University and RMIT University between May to August 2017.
For more information about the participation at the contest please visit www.filmflyaustralia.org or contact Mohaa Vyas at the Australian Trade and Investment Commission at +91 (22) 6116 7123 or e-mail to [email protected]
Pariksha Pe Charcha 2023 – Registrations Open
Interact with Shri Narendra Modi, Prime Minister of India, to discuss and overcome the stress emerging out of examinations in order to celebrate life as an Utsav.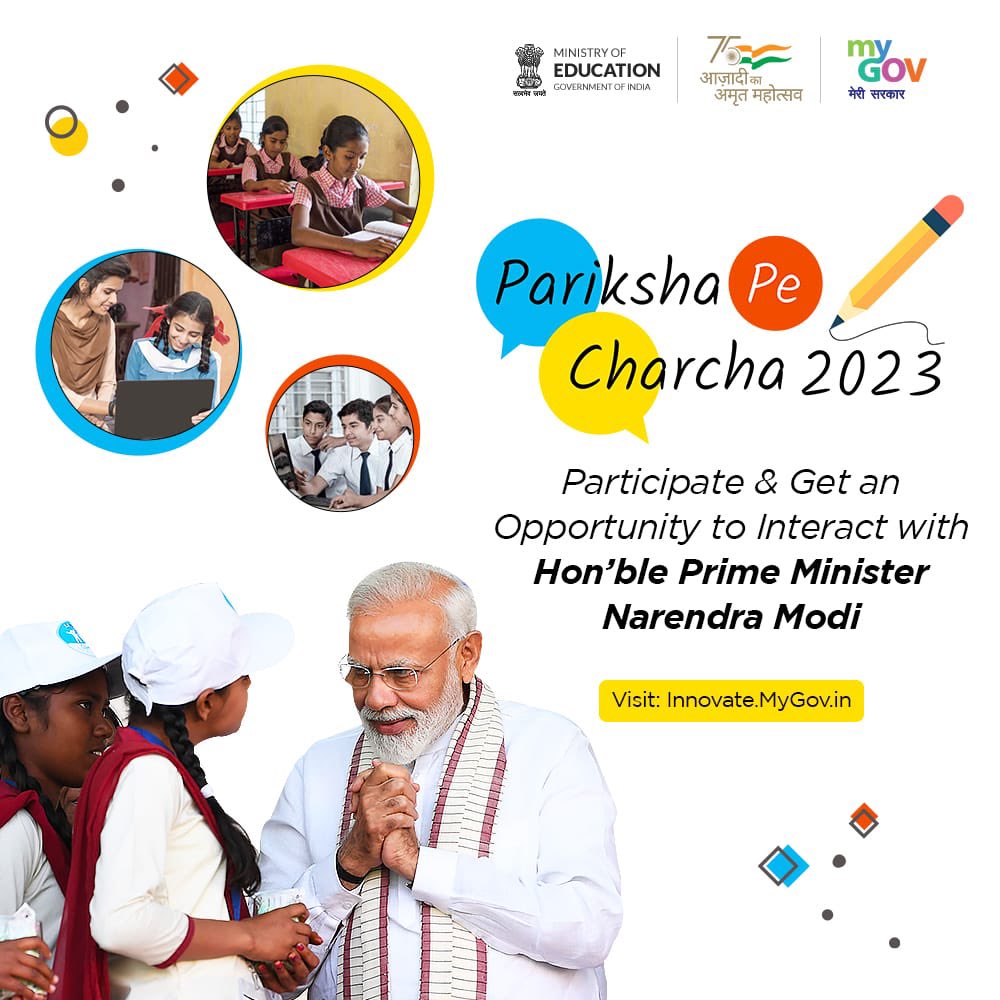 Prime Minister Shri Narendra Modi conceptualized a unique interactive program – Pariksha Pe Charcha wherein students, parents, and teachers across the nation and also from overseas interact with him to discuss and overcome the stress emerging out of examinations in order to celebrate life as an Utsav.
I call upon all #ExamWarriors, their parents and teachers to take part in these interesting activities relating to Pariksha Pe Charcha 2023. Let us collectively work towards creating a stress free environment for our students. #PPC2023 https://t.co/ovubThyvP1

— Narendra Modi (@narendramodi) November 30, 2022
This event has been organized successfully for the last five years by the Department of School Education & Literacy, Ministry of Education.
दूर होगा #ExamWarriors का परीक्षा का डर, मिलेगा तनाव से मुक्ति और सफलता का मंत्र।

परीक्षा के लिए और अधिक तैयार होने के लिए बनिए प्रधानमंत्री श्री @narendramodi जी की परीक्षा पे चर्चा 2023 का हिस्सा। आज ही रजिस्टर करेः https://t.co/mmOSAxKl4Q #PPC2023 pic.twitter.com/wtanwlNjsX

— Dharmendra Pradhan (@dpradhanbjp) December 6, 2022
School Students of classes 9 to 12, teachers, and parents shall be selected through an online creative writing competition. The portal is live for registrations from 25th November 2022 and will remain open till 30th December 2022 on a bouquet of themes listed below:
Themes for Students
1.       Know your freedom fighters
What life stories have you heard about Freedom fighters of your State or Region?
What inspirations do you draw from their life?
How do you want to serve your nation?
2. Our culture is our pride
What is special about your state's culture?
What elements of that culture make you feel proud of your country?
3. My book my inspiration
Which is a book that has shaped you greatly and why?
4. Save Environment for future generations
What are your ideas about sustainable development?
What challenges, do you anticipate for our future generation due to climatic changes?
What measures must we take to protect our environment?
How can you contribute to sustainable development as a student?
5. My life, my health
Why is remaining healthy important?
What do you do to remain in good health?
6. My startup dream
Entrepreneurship among students towards self-reliance for succeeding in life and at the same time contributing to the nation's economy and work culture is the need of the hour.
What are your dreams about your own startup?
7. STEM education/ education without boundaries
NEP 2020 recommends flexibility in the choice of subjects by the students. Students will have the liberty to take subjects of their choice, choose their own path, and pursue a profession of their own choice. There is life beyond Science and Mathematics too.
What do you think about this?
What challenges do you see in this transformative recommendation?
What are your suggestions?
8. Toys and Games for Learning in Schools
Toys and Games can also be a source of learning.
Write your view about students learning through toys and games at the secondary stage.
Themes for Teachers
1. Our Heritage
What is the essence of Teaching 'Indian' Traditional Knowledge for the Holistic development of the learners?
How would you plan to teach this, integrating it into the areas you undertake in school?
2. Enabling Learning Environment
What should be your role as a teacher to create a healthy and conducive classroom environment for better learning and the emotional and mental well-being of your learners?
How will you structure activities to ensure the participation and learning of all the learners?
What are your thoughts and opinion on 'peer learning'?
3. Education for Skilling
Skill education is very important. Though the entire education system needs to be transformed for providing skill education in our country, the promotion of Vocational Education among secondary students is the need of the hour. The reason being many students do not prefer to pursue academics/ higher education, rather they want to explore different avenues to go ahead in life.
What are your thoughts on this?
4. Lesser Curricular Load and No fear of exams
Students learn through experiential learning and project-based curriculum; having confidence in what they learn and how they learn will automatically reduce the pressure of examination.
What initiatives, as a teacher you will take to implement this perspective of the NEP2020?
5. Future educational challenges
In your opinion what are the current educational challenges?
How should schools, teachers, and parents facilitate the children to cope with the changes in educational expectations?
Themes for Parents
1. My child, my teacher
What is something interesting that your child has taught you?
How have you learned it and adapted to it?
Why is it important to adapt to the interests of our children?
2. Adult Education- Making everyone literate
What according to you is the importance of Adult Education?
How can it lead to an empowered nation?
How can children contribute to adults' understanding of modern issues?
3. Learning and growing together
How will you complement your child at home with the learning at school?
Write a creative note on your role as a parent in the healthy learning process of your child.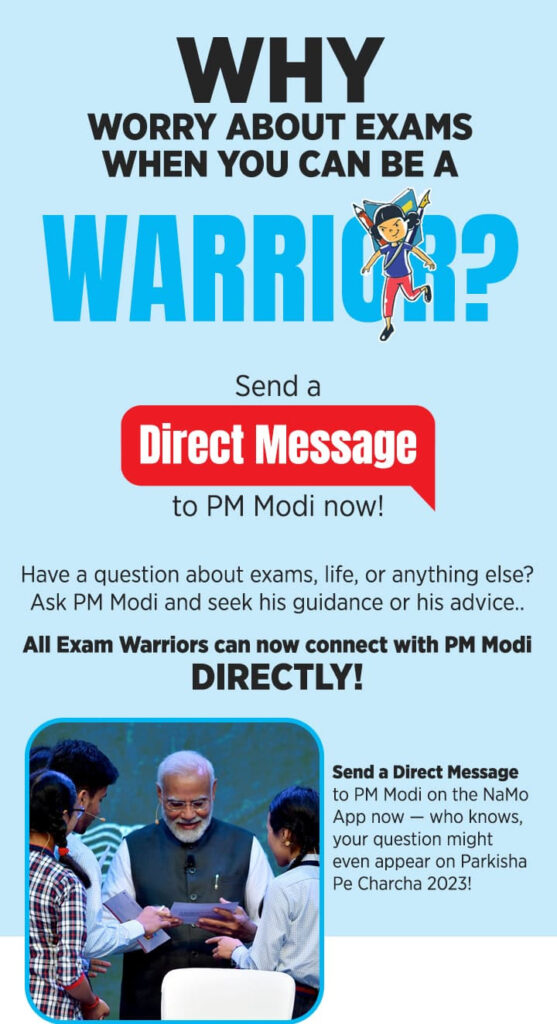 About 2050 students, teachers and parents selected through competitions on MyGov may be gifted with PPC Kits and a certificate of appreciation from the Director, NCERT.