Bett Midde East 2017's transformational edtech event wraps up in Abu Dhabi
Day 2 of Bett Middle East hosted various keynote sessions including leaders and decision-makers from the International Association for Evaluation of Educational Achievement in Netherlands, the regional UNESCO office in Qatar, Saudi Arabia's Ministry of Education, and more.
Under the patronage of H.H. Sheikh Hazza bin Zayed Al Nahyan, Vice Chairman of the Abu Dhabi Executive Council, Bett in partnership with the Abu Dhabi Education Council (ADEC), has wrapped up its second Leadership Summit and Expo in the Middle East. The event had significant involvement from regional and international governmental entities as well as renowned speakers from education bodies and organizations. The two-day event aimed to promote cutting-edge technologies for learning environments, whilst connecting the people, ideas and practices enabling education transformation within the region.
Day 2 of Bett Middle East hosted various keynote sessions including leaders and decision-makers from the International Association for Evaluation of Educational Achievement in Netherlands, the regional UNESCO office in Qatar, Saudi Arabia's Ministry of Education, and France's Organization for Economic Co-operation and Development. Panel sessions included topics such as learning and skills demand trends and possibilities and inclusive education.
The event's closing day also saw a session on Nayif-1, the UAE's first Nano-Satellite Project. A joint project between the American University of Sharjah (AUS) and the Mohammad bin Rashid Space Center (MBRSC), Nayif-1 was conducted by engineering students that designed, built and launched the country's first CubeSat. The presentation highlighted Nayif-1's features, project and key learning experiences.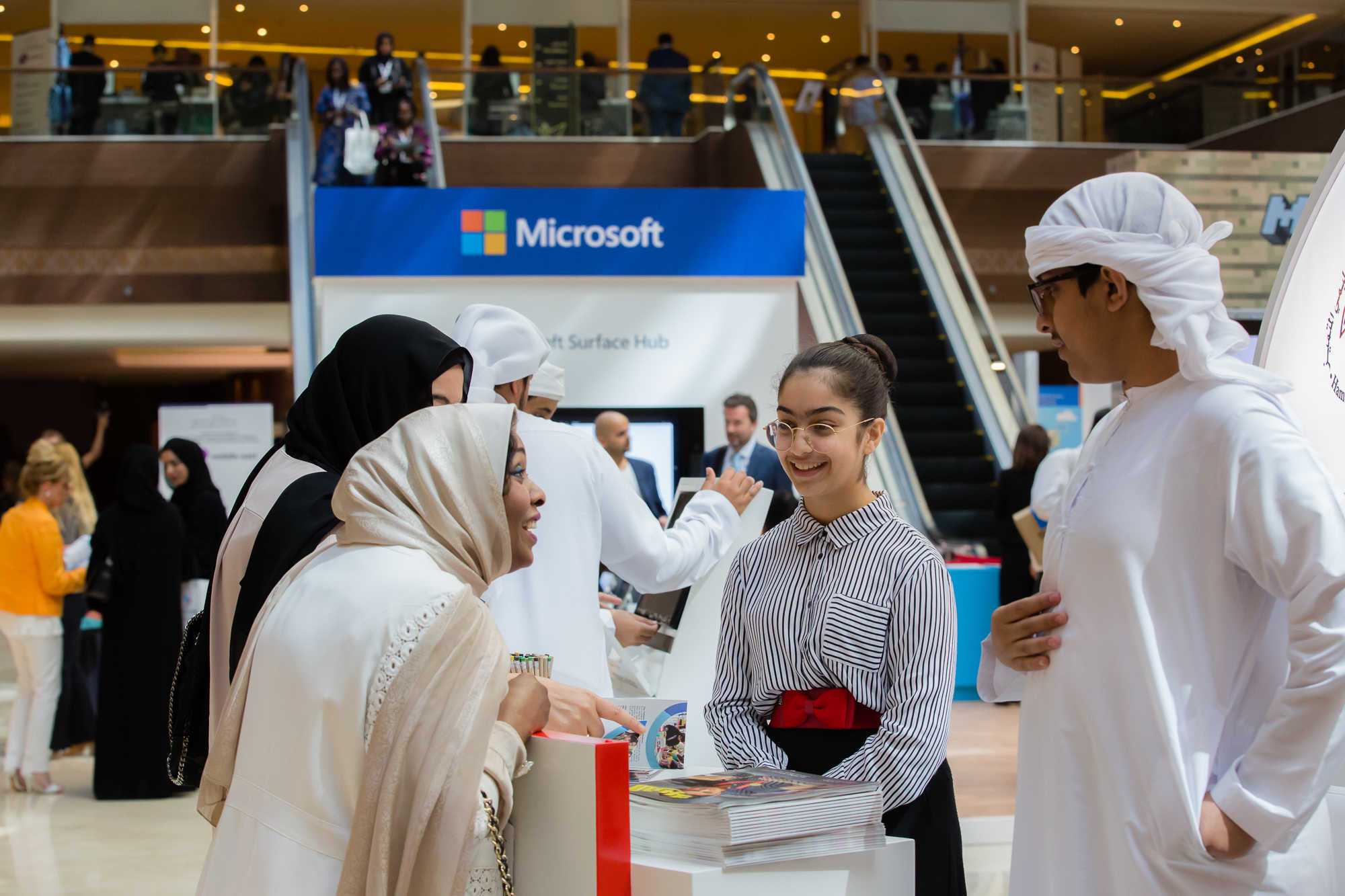 Keynote speakers, Chairs and panel members from Day 2 included:
Dr. Jasir Alherbish, Vice Minister, Scholarships Affairs, Ministry of Education – Kingdom of Saudi Arabia
Amali de Alwis, Chief Executive Officer, Code First: Girls
Dr. Leland Blank, Interim Provost and Chief Academic Officer, America University of Sharjah – UAE
Dr. Mohamed El-Tarhuni, Associate Dean for Graduate Affairs and Research, College of Engineering, American University of Sharjah – UAE
Mr. Mohammed. F. Hassan, Math and Special Education Specialist, University of Qatar – Qatar
Dr. Dirk Hastedt, Executive Director, IEA – International Association for the Evaluation of Educational Achievement- Netherlands
Ms. Elizabeth Fordham, Senior Advisor, Education, Organisation for Economic Co-operation and Development (OECD) – France
Rubi Mahmood, Program Manager – School Development Division, Abu Dhabi Education Council – United Arab Emirates
Tahir N. Qadri, CEO, American Lyceum International School, Oman
Dr. Chiara Tabet, International Baccalaureate Diploma Programme Coordinator & Head of Senior School, Al Bateen Academy – Aldar Academies – United Arab Emirates
Tariq Al-Barwani, Chairman, Knowledge Oman – Oman
Bett held its first awards ceremony for its newly announced Bett Middle East Awards following the success of its opening day yesterday during the gala dinner. Recognizing novelty and creativity from across the region's education sector with 200 attendees, the BETT Middle East Awards honored 12 nominees.
2017 saw BETT ME feature 35 exhibitors, 150 expert speakers and over 50 hours of engaging, CPD-accredited sessions. The topics included Digital Transformation, Skills and Employability, Equitable and Inclusive Education, Change Management and Personalized and Project-based Learning. In addition, the Bett Expo, acted as a platform to welcome the new Learn Live theatre's student-led sessions, that saw 12 students lead discussions on happiness in schools, entrepreurship, special education in the 21st century and opportunities in makerspaces for unlocking creativity, providing a window into the student mind and educational needs behind it.
Microsoft concluded the second day of it's Teacher Professional Development track, the company held two training seminars, one for leaders and the other for teachers. Microsoft's School Leader Academy took place over both days of the event for over 1000 teachers. The sessions were aimed at inspiring attendees to use their own experience to unlock fresh approaches and ideas to drive improvement within their own schools and systems.
The Microsoft Teacher Academy held in partnership with Abu Dhabi Education Council (ADEC) introduced over 500 educators to "Creative Coding Through Games and Apps" (CCGA), a fun approach to teaching young people the basics of software design and development. Teachers also learned about Office Mix, a vital tool for the flipped-classroom model that allows lessons to be created and shared quickly, across multiple devices.
In addition to its in-depth tracks, Microsoft along with its partners also demonstrated its latest solutions and devices to enable digital transformation in classrooms. The company also imparted some of its expertise on device management, covering Windows 10, the Microsoft Educator's Community and Office 365 Education.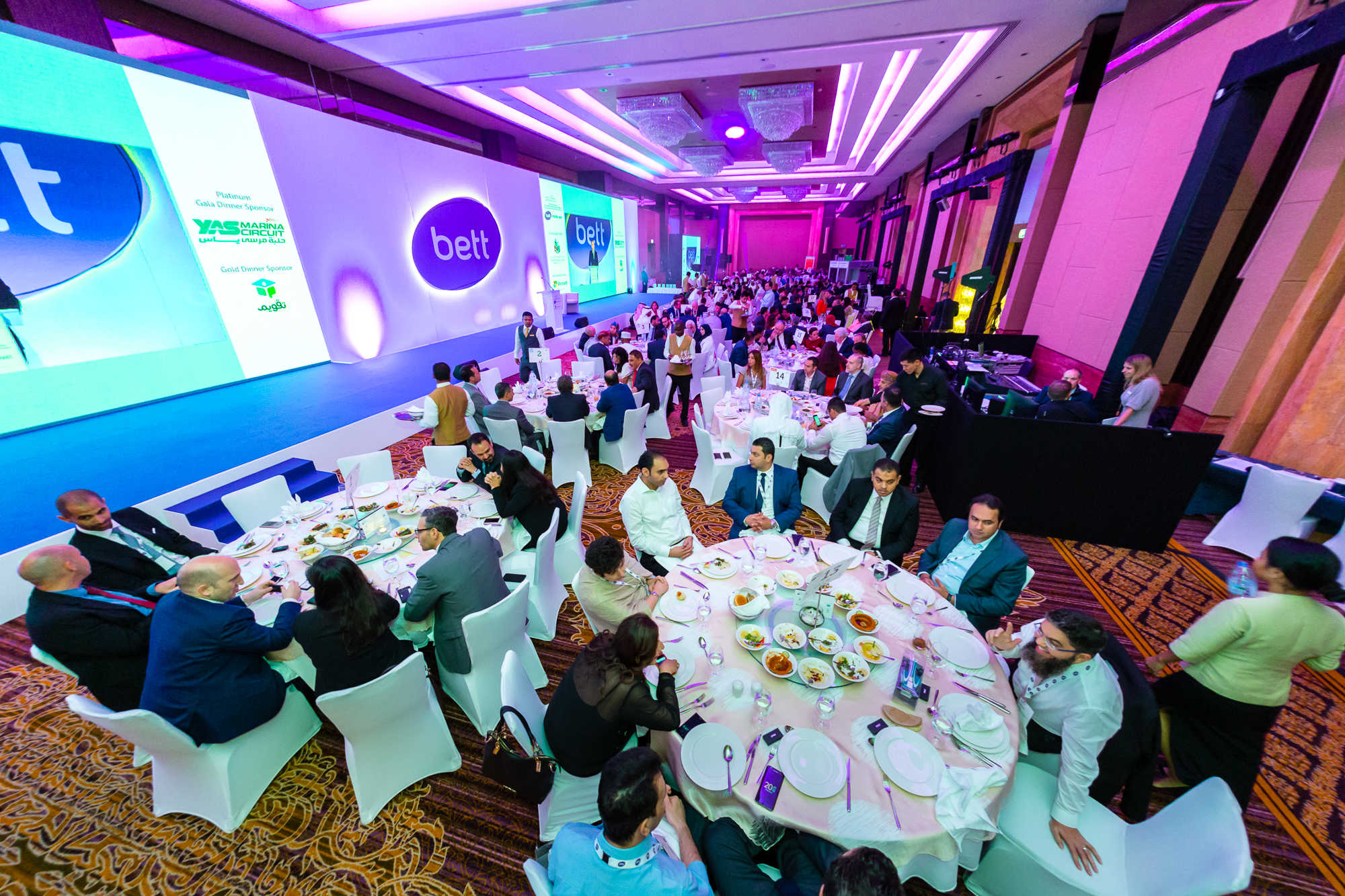 "Educators are heroes of the classroom, pushing the boundaries of what is possible to transform learning." Said Ahmed Ameen Ashour, Education Director, Microsoft Gulf. "And we are committed to providing platforms for them to gain knowledge and stay current with innovation. With the help of these workshops we want to empower educators with the tools and resources they need to provide their students with the best learning experiences and gain skills needed for the modern workplace."
"Bett Middle East has seen many exciting changes on its return to Abu Dhabi. New student sessions, the inaugural awards ceremony, a VIP panel of education experts and so much more. We have witnessed significant participation from key regional and global leaders from the education sector who led both thought-provoking, and informative discussions. We are proud of our continued collaboration with the Abu Dhabi Education Council and our many corporate and strategic partners. We remain confident of the many possibilities that lie ahead for Bett Middle East." said Simon Presswell, Global President, Bett.
Bett looks to return to Abu Dhabi with its global meeting place for the education technology community in the Middle East in April 2018.
Ayatiworks Joins Forces with Anna University to Elevate Digital Advertising Skills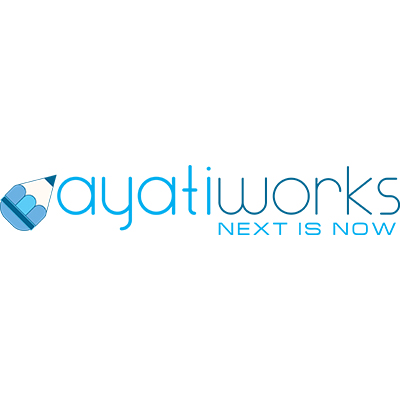 Ayatiworks has forged a strategic alliance with Anna University, a leading Public State University in Chennai, to elevate students' skill development and enhance employability. This collaboration is designed to enrich students' educational experiences and practical competencies in the dynamic realm of Digital Advertising, reflecting both organizations' shared commitment to education and skill-based training.
As part of this training partnership, Ayatiworks will facilitate valuable learning experiences for Anna University's Media Science students. This will be achieved through a series of intensive guest lectures on the comprehensive spectrum of Digital Advertising, led by Upendran Nandakumar, CEO of Ayatiworks. These sessions will run from August to December and aim to bridge the gap between academic knowledge and industry insights, ultimately enhancing students' skills, knowledge, and employability.
Expressing his enthusiasm about the partnership, Upendran Nandakumar, Founder & CEO of Ayatiworks, remarked, "We are thrilled to collaborate with Anna University, an opportunity that allows us to revolutionize the industry by augmenting university programs with real-world experiences. This collaboration will undoubtedly bolster the employability of university students, marking a significant advancement in their careers."
Within this partnership, Upendran Nandakumar will engage with over 100 students, providing insights into current industry trends, job opportunities, and challenges within the Digital Advertising landscape. Leveraging his extensive experience in the field, he will offer a comprehensive view of the industry's present market dynamics. Through this training partnership, he will empower university students to master the art of crafting innovative strategies for building brand loyalty and awareness.
This collaboration represents a pivotal step in nurturing a future-ready workforce in India. Ayatiworks and Anna University share a deep commitment to empowering students, enabling them not only to adapt to but also to drive technological innovations in their respective domains. Following the conclusion of the training sessions, Ayatiworks will conduct a recruitment drive to identify and hire talented interns, providing them with valuable industry exposure. Together, these efforts aim to shape the next generation of digital advertising professionals and foster innovation in the field.