Cricket nationalism: Lessons for school leaders
Lt Col A Sekhar writes on cricket nationalism and the lessons school leaders can learn from it.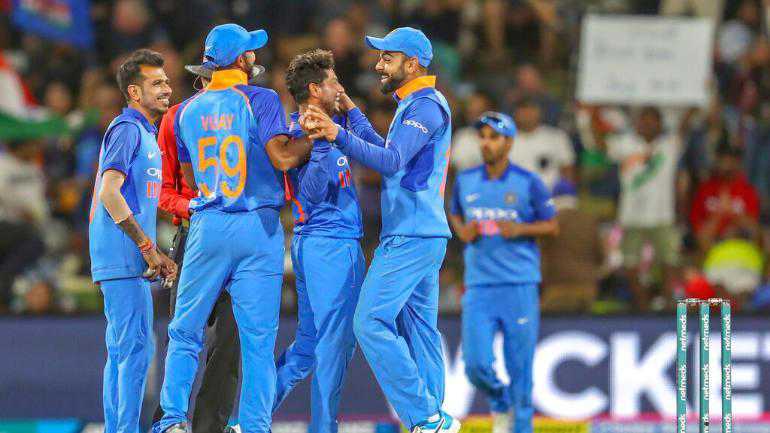 Here in Chennai, as with many million cricket fans across India and the world, the mood among cricket fans is…despondent.
Yet, as I met two young cricketers, playing at fairly high levels locally, I asked them…
What do you remember of Tendulkar?
The answer,in a jiffy…that six against Pakistan…2003 World Cup!
And of Dhoni…Thala?
Again, tracer bullet answer…the six to win the World Cup 2011!!
And of Kohli….
Silence! Sullen silence…and slowly, one said, I cannot remember now…
Here, we have arguably the greatest white ball cricketer the world has seen…one loss and the table is turned upside down…
I was lost for words for quite a while, and then as is wont, tried to analyse the response, and the factors behind it.
Anjali Doshi, the former NDTV cricket reporter, now based out of London, in a perceptive article on India and the Orgy of Nationalism, divided cricket followers into three categories:-
The players, those who have played the game at some level, have a deep appreciation for its nuances and are largely unaffected by India's wins and losses – account for about 5 million of India's total population.
The disciples, who also follow Indian cricket closely but whose emotions are tied in very strongly with India's wins and losses, account for about 50 million.
And the fans, categorised as BIRGs because they bask in the reflected glory of India's victories and disassociate when the team is losing, form the rest at about 65 million.
This portrait, made in 2013 after a study by Star Sports, has only got accentuated over the last six years.
Therefore, today in India, courtesy the ruling party whose raison d'etre is hyper-nationalism, and media organisations exploiting cricket, Indo Pakistan cricket wars like we have done of groundwater in Chennai with disastrous consequences, what lessons are students learning about nationalism, victory, defeat, sportsman spirit, life? And as educators, what are we doing, and to do, for our citizens of the future to get the right lessons?
It is hard to decide which brings out the worst in India's cricket nationalism: victory or defeat
Anjali Doshi
Let me go back a few years…
It was during one of the local football tournaments that I, as a scholastic institutional head, just out of the Army, learnt some truths in the best way possible.
We, the host team, had entered the finals and in the finals, were outclassed by a superior team with better skills, and stamina. Yet, the players, coaches, not to mention parents blamed
the referee

the ground

the spectators
Having seen the match in full, I was aghast to hear no mention of the lack of teamwork, the selfishness of the captain, and the lack of stamina. The lack of partisanship of the neutral referee was roundly criticized, to my astonishment.
It took me quite an effort to change the culture, and sure enough, once it changed, we started winning legitimately.
The second, equally alarming trend I saw was the support given to such excuses for losing, and the subsequent poor on-field, undignified behaviour by the players condoned by coaches, teachers, and even Principals.
Host team will win Sir! Aisa hi hota hai!
This trend is even more apparent in co-curricular activities, (where the Judges give old Pakistani and Australian Umpires very good competition in partisanship), is detrimental to our students, and the country as a whole.
It is the right kind of learning coupled with common sense and distilled understanding that makes an Indian citizen. Outside of the formal classrooms, sports fields, swimming pools, debates, competitions shape our thinking, mindset and most importantly our values, which have to endure for life. Forgiving, teamwork, the team above self, playing hard but fair, acceptance of defeat, grace in victory, avoidance of excuses/ conspiracy theories are all lessons of life learnt outside of academic classrooms. They are often, the difference between happiness and unhappiness, and the universal guide book for relationships and success at work.
We, as school leaders, teachers, coaches, parents, and elders, have the responsibility to instill in our children the essence of these values, thinking beyond the immediacy of a basketball victory or a debate loss for our own good and for the sake of our nation. Increasingly, in a hyper-competitive world, we are coming up short. Revisiting of Rudyard Kipling's famous poem 'If' is essential, perhaps the best metaphor one can give in an academic context.
If
If you can keep your head when all about you
Are losing theirs and blaming it on you;
If you can trust yourself when all men doubt you,
But make allowance for their doubting too:
If you can wait and not be tired by waiting,
Or, being lied about, don't deal in lies,
Or being hated don't give way to hating,
And yet don't look too good, nor talk too wise;
If you can dream- -and not make dreams your master;
If you can think- -and not make thoughts your aim,
If you can meet with Triumph and Disaster
And treat those two impostors just the same:.
If you can bear to hear the truth you've spoken
Twisted by knaves to make a trap for fools,
Or watch the things you gave your life to, broken,
And stoop and build'em up with worn-out tools;
If you can make one heap of all your winnings
And risk it on one turn of pitch-and-toss,
And lose, and start again at your beginnings,
And never breathe a word about your loss:
If you can force your heart and nerve and sinew
To serve your turn long after they are gone,
And so hold on when there is nothing in you
Except the Will which says to them: 'Hold on! '
If you can talk with crowds and keep your virtue,
Or walk with Kings- -nor lose the common touch,
If neither foes nor loving friends can hurt you,
If all men count with you, but none too much:
If you can fill the unforgiving minute
With sixty seconds' worth of distance run,
Yours is the Earth and everything that's in it,
And- -which is more- -you'll be a Man, my son!
Rudyard Kipling
Participate in the #UNESCO4Literacy Photo Contest
To celebrate International Literacy Day (8 September 2022), UNESCO New Delhi Office is launching a social media campaign #UNESCO4Literacy with a Photo Contest to support, value, and appreciate the small, but significant learning spaces found in our daily lives.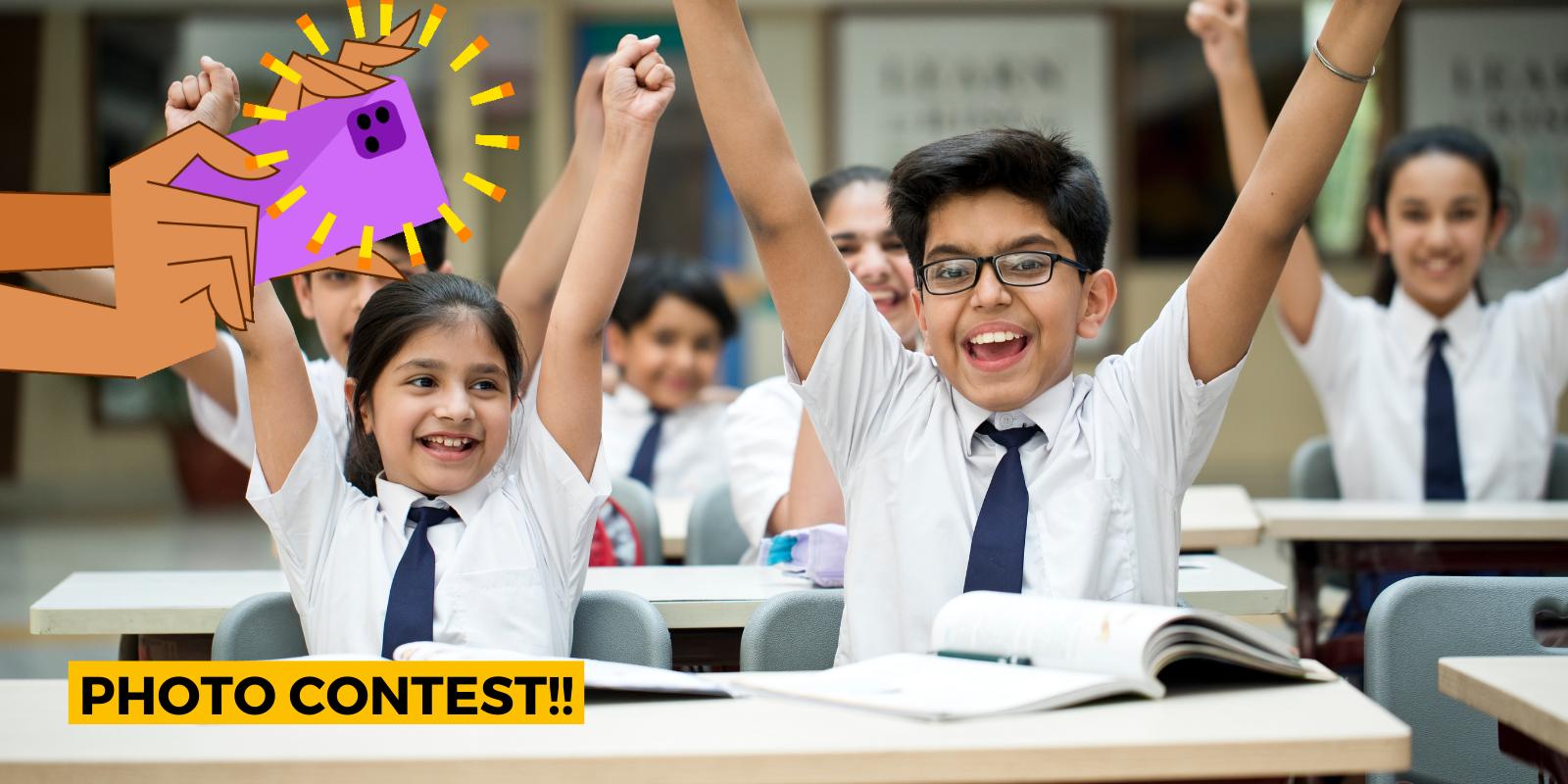 Learning spaces are everywhere; in school, out of school, in homes, parks, internet, and community. Wielded thoughtfully, learning spaces and inclusive environments have a very real potential to bring about change and the creation of learning opportunities in India.
To celebrate International Literacy Day (8 September 2022), UNESCO New Delhi Office is launching a social media campaign #UNESCO4Literacy with a Photo Contest to support, value, and appreciate the small, but significant learning spaces found in our daily lives.
Contest
On 8 September 2022, the UNESCO Office in New Delhi will announce a total of three winners from the following three categories on our social media, with special honorary mentions of the author/institution. The winning photographs will be displayed at the UNESCO New Delhi premises and will also be exhibited at UNESCO's launch of its 'State of the Education Report for India 2022' to be held at the Maurya Sheraton on 20 September 2022. They will also be featured on UNESCO New Delhi's website as well as on all UNESCO official social media platforms. The winners will also receive a copy each of UNESCO New Delhi's two flagship photo publications!
Categories
Your entry should focus on one of the following three themes and clearly indicate the same in the caption:
Literacy Learning Spaces
Before and After of the Transformation of Literacy Learning Spaces
Lively Informal Learning Space connecting Learner and Teacher (i.e. child-parent, friend-friend, brother-sister)
Submissions
The contest is open to all Indian Nationals.
Post a photo related to your chosen category on your social media, along with a caption, and tag our social media account: @unesconewdelhi
Your post must include the hashtag #UNESCO4Literacy
Photographs must also be submitted under the chosen category(s), with your name and residing country along with a short description. Please mail your entries to: 

[email protected]

The last date for receiving the entries is 28 August 2022, 23:59 IST. 
For full information on the eligibility and the selection process, click here.
Background
UNESCO works to enrich and transform existing learning spaces and enable lifelong learning environments. While the school enrollment rate in India drops to 56.6% by the end of secondary education and more and more children drop out of school; as the pandemic continues, nearly 24 million learners in the world may never return to formal education.
Despite the disconnection of students from schools and classrooms, not all learning is about formal learning. With the belief that "learning how to learn" is as important as proficiency in a subject matter itself, UNESCO is launching this photo contest with the aim of raising awareness of potential literacy learning spaces that can be found everywhere in our daily lives.
For any further information, please contact:
Rekha Beri: [email protected]
Joyce Poan: [email protected]
Isha Vig: [email protected]