Differently abled children can be best ambassadors for innovative and ambitious campaign 'Anuyatra': Vice President
The Vice President of India, Shri M. Hamid Ansari has said that the differently abled children can be the best ambassadors for this innovative and ambitious campaign 'Anuyatra' or walking together campaign – for the persons with special needs. He was addressing an event to launch MPower programme…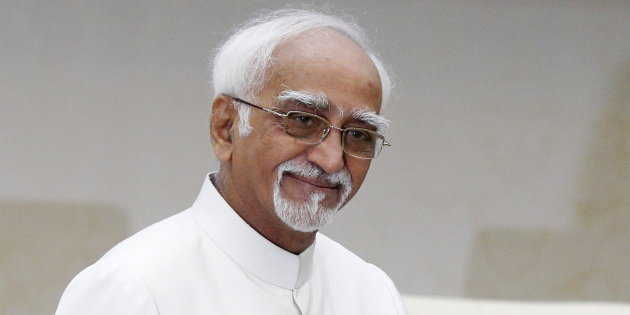 The Vice President of India, Shri M. Hamid Ansari has said that the differently abled children can be the best ambassadors for this innovative and ambitious campaign 'Anuyatra' or walking together campaign – for the persons with special needs. He was addressing an event to launch MPower programme under 'Anuyatra' campaign of Government of Kerala, in Thiruvananthapuram today. The Governor of Kerala, Justice (Rtd.) Shri P Sathasivam, the Chief Minister of Kerala, Shri Pinarayi Vijayan, the Minister for Health and Social Justice, Government of Kerala, Smt. K. K. Shailaja Teacher, the Mayor of Thiruvananthapuram, Shri V.K. Prasanth and other dignitaries were present on the occasion.
The Vice President said that the programme is a creative way to convey to the world that these children are not disabled or differently abled but are specially abled. The allocation and utilization of funds for persons with special needs, and the social awareness for their integration and care, remains inadequate, he added.
Following is the text of Vice President's address:
" I am happy to be here for the launch of a creative programme in the cause of integration of children with special needs in the mainstream. I thank Hon'ble Chief Minister for inviting me.
Kerala's progressive and innovative approach to public education is well known. One aspect of it is education of children with disabilities. Disability is an important public health problem, especially in developing societies like ours. It is likely to remain a major policy consideration because of increase in non-communicable diseases and change in age structure with an increase in life expectancy.
The manifestation of disability, physical or intellectual, also varies with the social context, and rehabilitation measures should be targeted according the needs of those affected with community participation.
In our country, a majority of the persons with special needs reside in rural areas where accessibility, availability, and utilization of rehabilitation services and its cost-effectiveness are the major issues to be considered. Research on disability burden, appropriate intervention strategies and their implementation is still at a nascent stage.
A UN supported survey had estimated that in our country, 1.67% of the population in the age bracket 0-19 has special needs and that 35.29% of all people living with special needs are children. Other estimates similarly contend that India has about 12 million children with special needs but only 1% of such children have access to school.
Persons, particularly children, with special needs mainly comes under the purview of the Ministry of Social Justice & Empowerment. Some of the issues are dealt with by the Health Ministry. The lack of a single focused institution often results in lack of unified programmes. The allocation and utilization of funds for persons with special needs, and the social awareness for their integration and care, remains inadequate.
As far back as 1978, India had signed on to the Alma Ata declaration on Public health, which, inter alia, stated that comprehensive primary health care should include promotive, preventive, curative, and rehabilitative care. For rehabilitation, three major approaches have been (i) institution based, (ii) outreach based, and (iii) community based.
The major objective of Community Based Rehabilitation efforts, with active support of state institutions, like the programme that we are flagging off today, is to ensure that people with special needs are able to maximize their physical and mental abilities, have access to regular services and opportunities, and achieve full integration within their communities.
The initiatives taken by the Government of Kerala under its "Anuyatra" – or walking together campaign – for the persons with special needs, with over 20 strategic interventions having objectives ranging from prevention of disability to sustainable self-reliant rehabilitation and economic empowerment, is a laudable effort.
These differently abled children can be the best ambassadors for this innovative and ambitious campaign. There is little doubt that these special children are capable of tremendous achievements, with a little additional care and encouragement. The use of magic, to bring out their inherent talent, is a creative way to convey to the world that they are not disabled or differently abled but are specially abled; that given adequate support, they are capable of doing any wonder with pride and dignity.
I am sure that with their unique talents and dedication, these special children will not only showcase the determination and triumph of human spirit but would also inspire many others to overcome challenges and realize their dreams.
I am, indeed, very happy to launch today the 'MPower' programme- managed by the Kerala Social Security Mission (KSSM), under the Social Justice Department in collaboration with the Magic Academy.
I extend my best wishes to the dedicated team of officials, teachers, trainers, volunteers and all others associated with these projects, who have worked tirelessly to realize this vision. Your work is making a positive difference in the world and you all deserve to be applauded for it.
I offer my best wishes to this team of extraordinarily able children and look forward to their debut performance today.
Jai Hind."
Image courtesy – Huffpost India, used only for representational purpose.
NIOS celebrates 33rd Foundation Day
Dr. Subhas Sarkar addresses the 33rd Foundation Day Celebrations of NIOS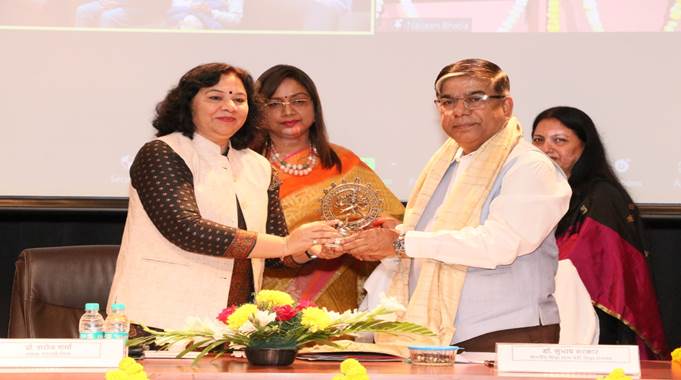 Union Minister of State for Education, Dr. Subhas Sarkar addressed the 33rd Foundation Day Celebrations of NIOS as the Chief Guest.
The function was attended by senior officials of the Ministry of Education, Chairpersons of educational institutions, Heads of Departments, officers, and staff of NIOS. Prof. Naval Kishore Ambasht, former Chairman, of NIOS and Pro-Vice Chancellor, of the Central University of Haryana, Prof. Sushma Yadav graced the occasion.
Dr. Subhas Sarkar in his address appreciated the various programmes and schemes of NIOS and said that NIOS is lighting the lamp of knowledge all over the world. Talking about the Azadi Ka Amrit Mahotsav, he mentioned that today's children will be young people in the age group of 30-40 years on the completion of 100 years of independence and will be responsible for building our nation.
He said that the Ministry of Education has entrusted NIOS with several responsibilities such as developing inclusive education resources, expanding the open and distance education system in states/UTs, translating all courses into more languages as required, creating Indian Knowledge Tradition based courses and propagating Indian culture by translating them into major foreign languages. He also praised the programmes of NIOS enrolling 10 crore adults under 'Basic Literacy Assessment', training of in-service teachers, Gender Green Project, and training in Yoga. He said that Indian Sign Language as a subject at the secondary level has been acknowledged on national and international platforms. He described the launch of an e-library called 'DEEP' by NIOS as a big step forward.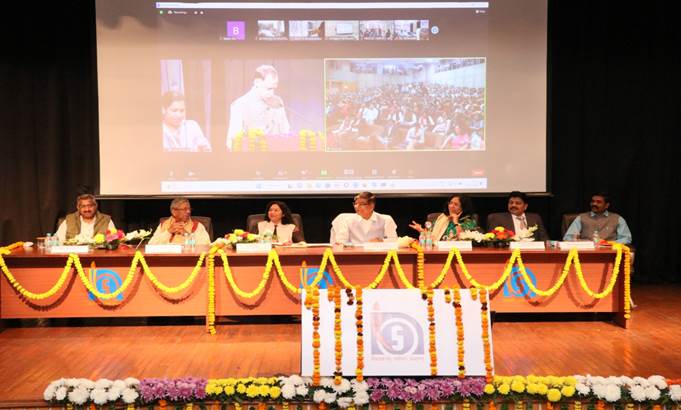 Prof. Saroj Sharma spoke about the journey of 33 years of NIOS and highlighted the special achievements. She said that NIOS is one of the two National Boards of Education under the Ministry of Education, which provides school education through Open and Distance Learning (ODL) for secondary, senior secondary, and vocational education. She elaborated on the role of NIOS in the field of education, efforts being made by NIOS for the successful implementation of the New Education Policy, Virtual Open School, Digital Library (DEEP), NEPIA Project, MoU with Ministry of Defence for Agniveer Project, setting up of Mukta Kaushal Kendras and subjects offered under Indian knowledge Tradition.
It was also conveyed by her that a curriculum called 'Aarambhika' is being developed by NIOS for catering to the Indian Diaspora.
A documentary based on the journey of 33 years of educational endeavours of NIOS was presented on the occasion. In this documentary, 'All England Badminton winner Pullela Gopichand said that most of the players in his badminton academy are getting an education from NIOS.
NIOS alumni, Ms. Niranjana and Vinod Kumar Chaudhary were also felicitated on the occasion. Shri Vinod Kumar said that only due to his education in NIOS, he was able to get the credit of making the Guinness Book of World Records 10 times (8 in Typing and 2 in sports). A proud learner of NIOS, Ms. Niranjana is a successful ventriloquist. Prof. N. K. Ambasht, former Chairman, NIOS said that in this age of technology, innovations must lead to developing 'standalone' courses for the Indian Diaspora, to achieve the goals of the National Education Policy- 2020. Pro-Vice Chancellor, Prof. Sushma Yadav said that the role of NIOS increases in the light of New Education Policy. NIOS has such potential that the institute will be able to achieve the ambitious goals of National Education Policy 2020 in the coming years.
The half-yearly magazine of NIOS 'Pragyan' was released by Dr. Subhas Sarkar on this occasion.