Disabled, yet making the nation proud: Yelikeri Sreelatha
This young girl, called insignificant by many, is making India proud by her special talents. God gifted, she represented India recently at an international level, bringing back accolades. An icon in true meaning. Read more!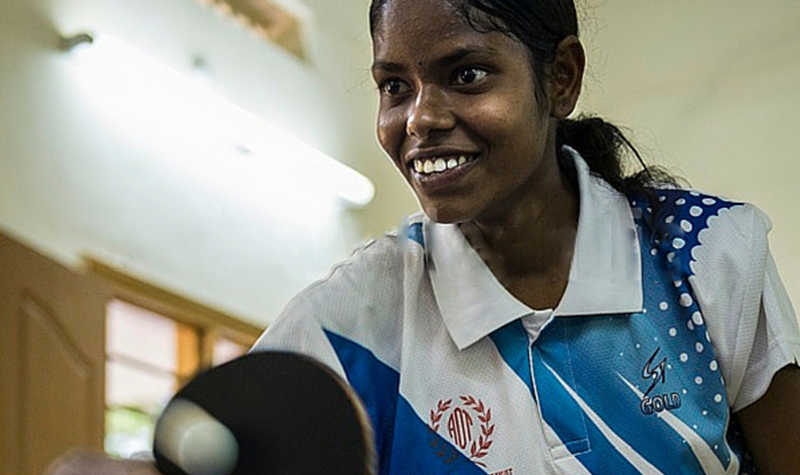 Yelikeri Sreelatha, at 15, is an unlikely hero, who was once rendered insignificant because of her special needs. Difficulties surrounded right from her birth in a small village of Anantapur, AP, however, she won over them all. Having lost her father in her early years, she, along with her younger sibling, was brought up by her mother single-handedly, who worked on a daily wage.
Facing some disabilities, her mother admitted her to an NGO school Rural Development Trust (RDT) in Anantapur, where, thanks to the teachers, her real virtue was recognised. She had special skills in sports, said her teachers and referred her to community-based rehabilitation (CBR) programme by RDT, which offers education and vocational training to help them be independent.
Yelikeri Sreelatha found sports to be her medium to express herself and grow in life. She did good in almost all those sports activities she tried hand at, however, Badminton was where she excelled the most and took her coaching forward, soon to represent her institute at Special Olympics Bharat. This special Olympics happen to be very special as it helps physically disabled students interact with those specially abled who are physically fit. Soon she was flying off to Special Olympics Asia Pacific Games held in Australia, where from she brought a bronze and two gold medals. More than a representation of her country at an international level, more than winning and taking medals, this was the boost that her confidence needed.
Confident of her game, being coached by international coaches, exploring herself, in the year 2015 she, along with her contingent of 12 and coaches, was chosen to represent India at TT competition at Special Olympics LA World Games. They together brought back as many 17 medals, of which Sreelatha owned a gold and silver.
The girl who was called insignificant, intellectually disabled, special child, etc is today an icon of sorts, inspiring many others who are significant, intellectually abled, and normal children.
Salute to Rural Development Trust and people like Sreelatha who never lose it!
Kuchh Aisa Karke Dikha, Khud Khush Ho Jaye Khuda: Champ Moin Junaidi Dares
A source of inspiration, this young boy has a never-say-die spirit. Though his body does not support him, he wins his way well above us and yet hopes for more!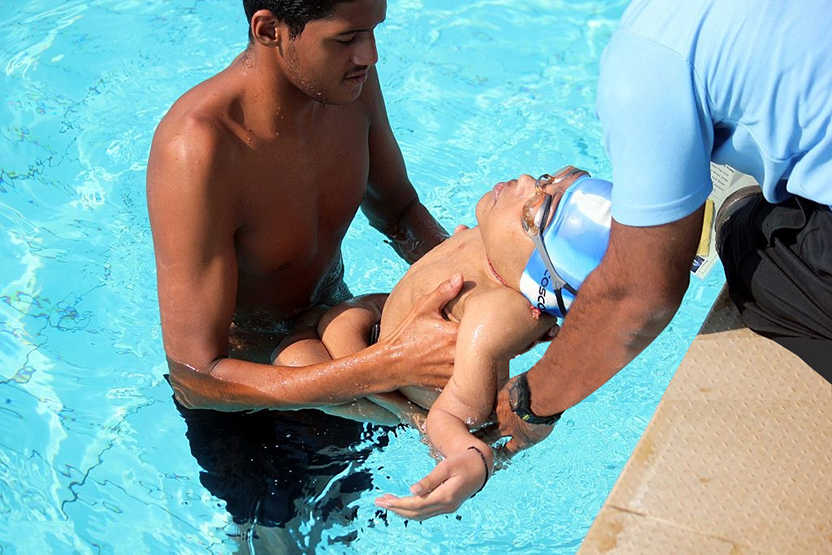 Never give up. Today is hard, tomorrow will be worse, but the day after tomorrow will be sunshine.
Just read this somewhere and then happened to read about Moin Junaidi. As I read about Moin, it seemed that he had probably already read this one and was definitely much inspired by it.
I'll tell you why.
Seventeen-year old Moin cannot walk but is a champion swimmer.
Born to blessed parents, father Musthaq Junaisi and Kousar Banu, Moin came in to this world with a rare disease which left him with a zero level of calcium in his bones, Osteogenesis Imperfecta. This disease left him fractured even with a slight pat or a heavy touch. Neither can he stand, nor can he hold. Because of the disease, he had suffered 50 fractures in his first two years of childhood. The doctors, in India or abroad, had failed to give any cause or cure for his disease. Schools too failed him and his parents as no school was ready to take him in. Not losing their hopes, his parents started tutoring him at home … he could read but not write; his tender fingers did not allow him to.
Moin then happened to meet Fairoz Sait, the then MLA of Belgaum, who was impressed by his aptitude and attitude that he immediately gifted a laptop to the child. A laptop made it easy for him to practice typing, thus he could write too.
Then happened what has brought Moin to what he is today … an unexpected meeting with a swimming coach, Umesh Kalghatgi. He offered Moin and his family the unexpected, and the reluctantly accepted his offer. And thus started his training to be a swimmer.
Coming a long distance since then, Moin soon started swimming for more than an hour. And soon was participating in city level competitions, then moved to district-level, then state and then soon he had reached nationals too. Practicing hard, he soon had entered National Paralympics Swimming Competition held in Kolkata, where he went on to win a gold medal.
He has failed complexities and difficulties, though still hopes to live a normal life. Being an Indian, he too couldn't avoid being a fan of Bollywood and Cricket, thus being in total love with Shahrukh Khan, Deepika Padukone and Mahendra Singh Dhoni. He earned himself chances to meet his favorite stars too. And why not!
His next target is to win a gold medal for India in the upcoming Paralympic Games in 2016.
Here's ScooNews wishing him all the best, supporting him and cheering for him!
Way to go, Moin!