ECA India Appeals to Karnataka Govt. to Rethink Ban on Pre-School Online Engagement
On June 13, 2020, Dr Swati Popat Vats, President, Early Childhood Association, India, made an appeal to Shri B.S. Yediyurappa, Chief Minister, Karnataka, to rethink the ban on pre-school online engagement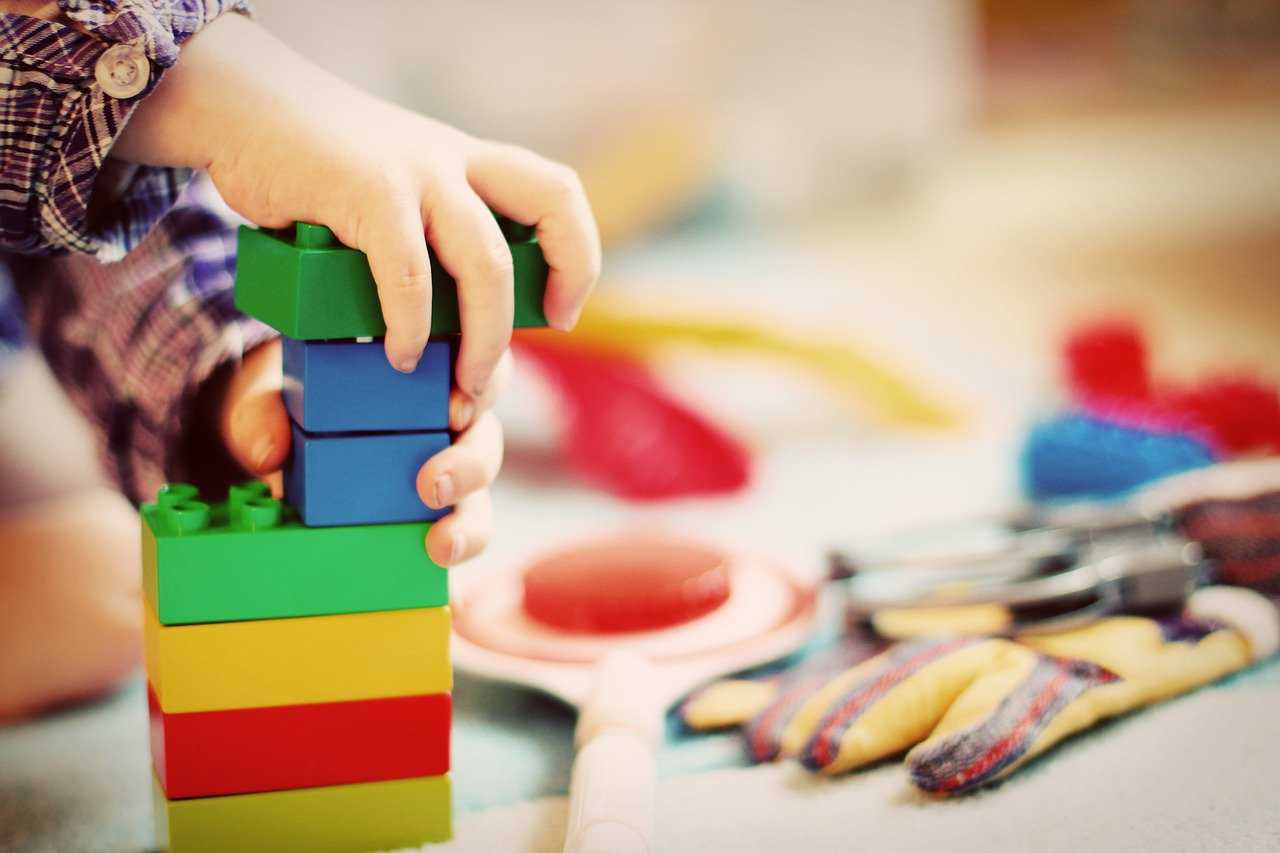 On June 13, 2020, Dr Swati Popat Vats, President, Early Childhood Association, India, made an appeal to Shri B.S. Yediyurappa, Chief Minister, Karnataka, and Shri S. Suresh Kumar, Minister of Primary & Secondary Education, Karnataka, to rethink the ban on pre-school online engagement. Read the powerful letter here:
We appreciate the leadership you have shown in these difficult times and your initiative in making a tentative schedule for re-opening of schools. This clearly indicates the concern you have for school children, who are the future of a prosperous and developed Karnataka. However, we feel the early childhood education requires a more concise and well-planned approach.
Research has shown that maximum development of the brain (98%) and learning takes place up to the age of 5 years. As a result, long breaks from school result in substantial loss of learning (emotional, psychological, academic, physical, social & cognitive) for students. For very young learners in pre-primary years, it has been shown that interactions guided by early childhood educators are paramount and critical based by research and child developmental milestones, and it is necessary that this continues in some form for all children in spite of the lockdown and till physical preschools open.
Several pre-schools have started video engagements for their students based on the strong desire to help their young learners continue their learning through bonding in this difficult time. The response from parents has been very favourable with the vast majority sending in emails and videos of appreciation for this effort undertaken by pre-schools and teachers. Parents and educators are the best judges of what is in the best interests of their children and we feel these voices warrant attention. The 'structured, holistic learning' that schools have adopted are focused more on the emotional and social well-being of the children, fine and gross motor development as per age-appropriate milestones and also nurturing their curious minds. Activity-based learning has reduced the stress parents have had, and they have welcomed it because they were unable to do what a teacher can scientifically plan. Little children have shown huge enthusiasm for this video chat interaction, and it will be a disservice to them for their miss 'their friends, teachers' and this binds them and helps them remain emotionally secure.
Parents of young children are very concerned about sending their children to pre-schools, because of the prevailing pandemic. They have voiced their concern about this and indicated that unless the healthcare situation is substantially resolved, they would not like to send their children to pre-schools. This might take a substantial amount of time and we feel that learning for these children should not stop during this time.
Many pre-schools are very well equipped to conduct these video engagements, with teachers being skilled and investing time and effort and coming up with creative and fun ways to engage with students. Their focus is on mental health, communication skills, emotional well being, creativity, collaboration and important life skills including speaking to young children about being independent and maintaining social distancing. Such progressive schools should be allowed to continue with the same. The World Health Organization (WHO) has recommended that children from 2 -5 years of age can spend up to one hour in front of a screen each day. We request that the guidelines you are forming take into account the above factors to allow video interactions for pre-schools. Early stimulation as senior educators have emphasized with activities, stories, rhymes done in age-appropriate ways leads to brain development.
Children maybe 20% of our population right now, but they are 100% our future, so we urge you to safeguard their learning by adopting practices and guidelines that will benefit their growth, development and learning for life.
We request you to kindly consider our recommendation for the betterment of our future generations.
With warm regards,
Dr. S.P.Vats
President, Early Childhood Association, Association for Primary Education and Research
NOTE FROM: DR. SAMIR HASAN DALWAI, Developmental Behavioural Pediatrician, New Horizons Child Development Centre, Founder Vice President Early Childhood Association, Joint National Secretary, India Academy of Pediatrics.
"Unprecedented times need innovative solutions based on robust developmental evidence. Children need positive age-appropriate stimulation for optimal brain development at all times. They also need to be safeguarded against neglect and negativity. Pre-school teachers are an invaluable resource to keep children on their developmental track. We need to harness this energy to deliver gentle, play-based messages to our little ones across the country."
NOTE FROM: DR. SAGAR MUNDADA, Consultant Psychiatrist
"Interaction via video chat if utilized properly can be helpful…the chat should focus more on activities rather, simple life skills which teachers can guide the tiny tots to learn. Nothing matches the face-to-face interaction but in this scenario, student-student chats (seeing other children) via video call can the closest thing to socialization. The children also get to mingle with other key humans apart from their parents which can get a little tiring sometimes. The only precaution should be that it is limited to a maximum of 1 hour only. In fact, children are subtly taught to effectively manage the impulse for increased screen time in the term via these video chats wherein they are taught that after certain time, no screen time means no screen time, hence improved self-regulation can be taught."
Union Education Minister launches NIPUN Bharat
Union Minister for Education, Shri Ramesh Pokhriyal 'Nishank' yesterday virtually launched National Initiative for Proficiency in Reading with Understanding and Numeracy (NIPUN Bharat).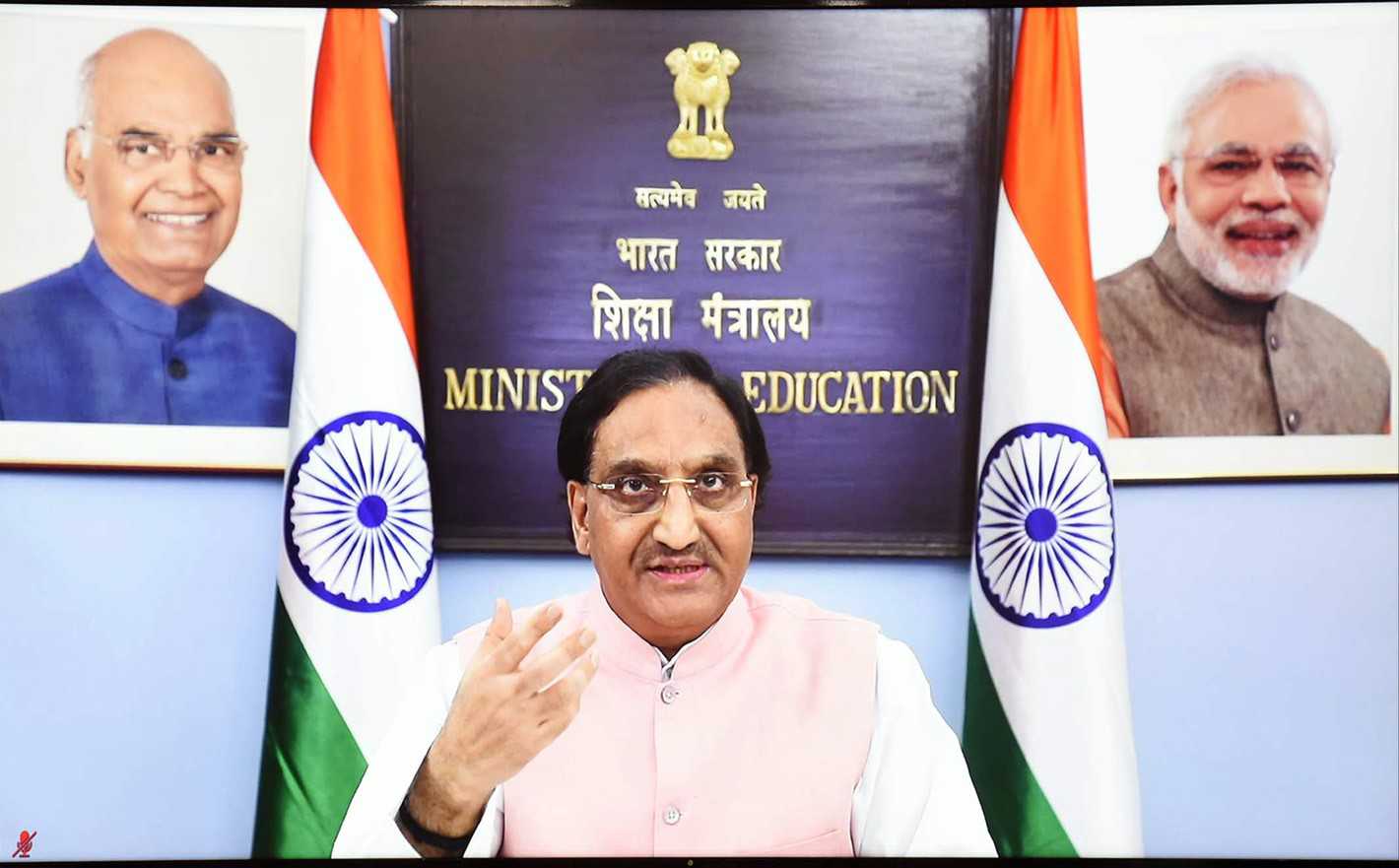 Union Minister for Education, Shri Ramesh Pokhriyal 'Nishank' yesterday virtually launched National Initiative for Proficiency in Reading with Understanding and Numeracy (NIPUN Bharat). The programme will ensure that every child in the country necessarily attains foundational literacy and numeracy by the end of Grade 3, by 2026-27. The National Mission was launched in the presence of Minister of State, Shri Sanjay Dhotre, Smt. Anita Karwal, Secretary (SE&L), senior officers from the Ministry, all States and UTs, Senior Policy Makers, and Heads of Institutions. On this occasion, a short video, anthem, and NIPUN Bharat Guidelines were also launched. This Mission, which has been launched under the aegis of the centrally sponsored scheme of Samagra Shiksha, will focus on providing access and retaining children in foundational years of schooling; teacher capacity building; development of high quality and diversified Student and Teacher Resources/Learning Materials; and tracking the progress of each child in achieving learning outcomes.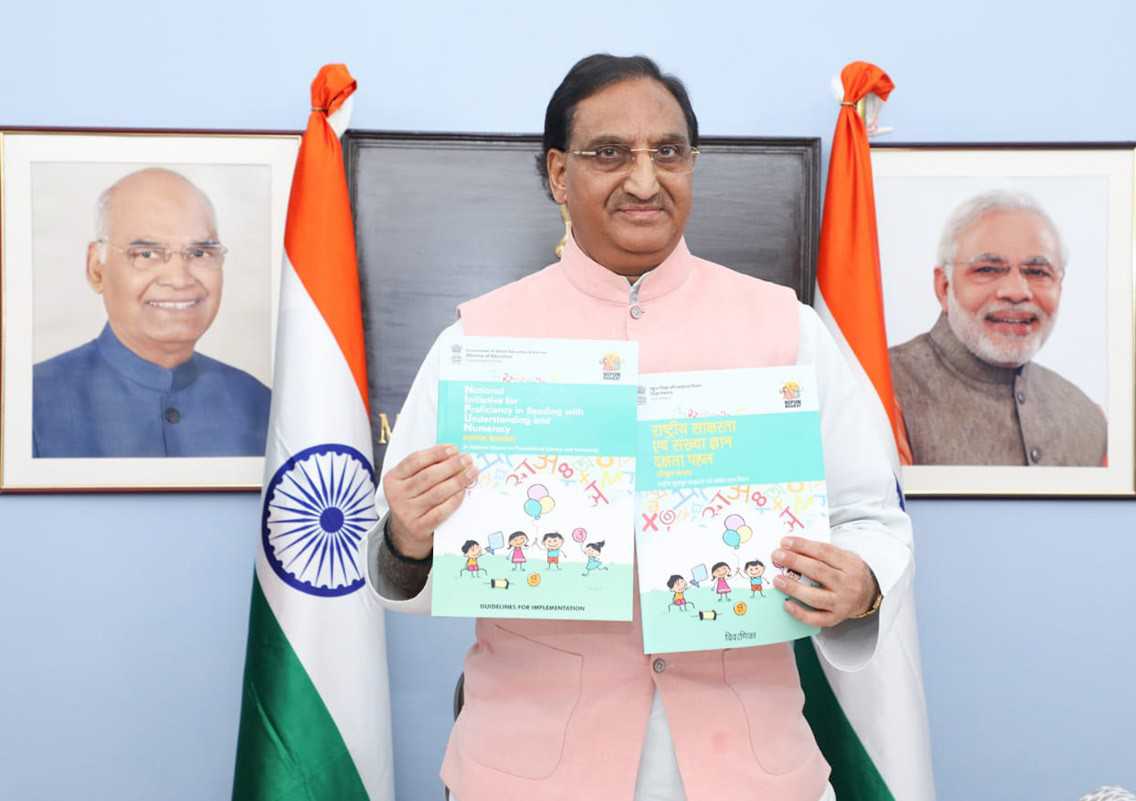 Addressing the participants Shri Pokhriyal said that NIPUN Bharat aims to cover the learning needs of children in the age group of 3 to 9 years. He said that teachers need to focus on every child for developing basic language; literacy and numeracy skills which will help them develop into better readers and writers. Thus, NIPUN Bharat envisages making the experience of learning at the foundational stage Holistic, Integrated, Inclusive, Enjoyable, and Engaging, he added.
The Minister underlined that the National Education Policy 2020 has laid down that attaining foundational literacy and numeracy for all children must become an immediate national mission. In keeping with this, the Department has developed a comprehensive guideline under NIPUN Bharat, through a series of intensive consultations with implementing partners, experts to make it flexible and collaborative, he added. Shri Pokhriyal said that it covers key technical aspects of foundational literacy and numeracy as well as the administrative aspects for effectively setting up an implementation mechanism at the National, State, District, Block, and School levels. He also informed that an approval of Rs 2688.18 crore has already been given under the Samagra Shiksha scheme to the States and UTs for implementation of the various interventions for the Foundational Stage in 2021-22.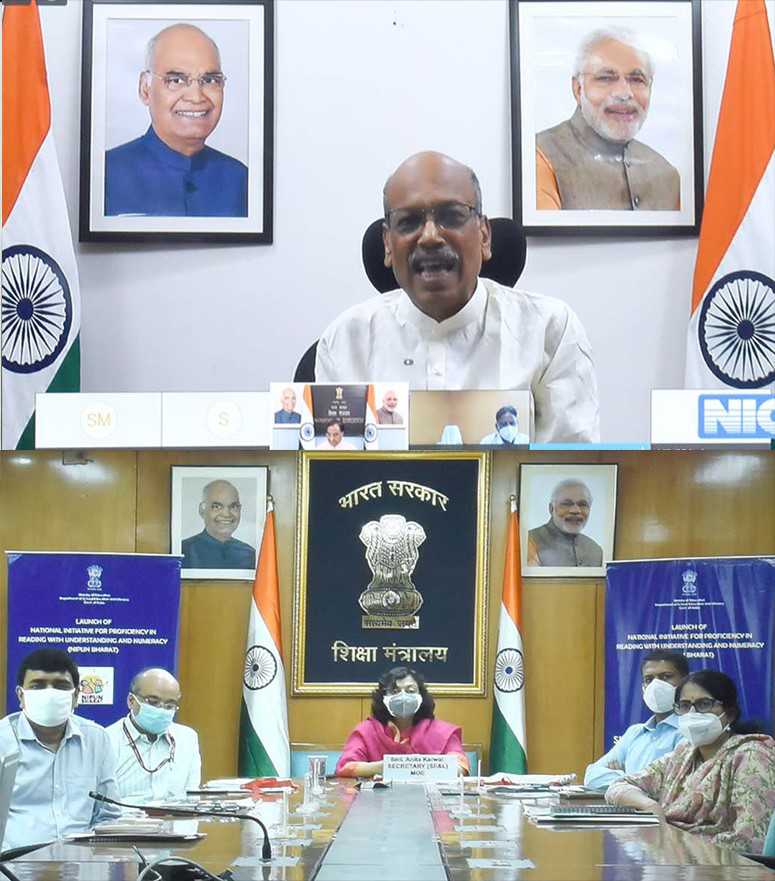 Speaking on the occasion Shri Dhotre said that quality education is the bedrock of strong Nation-building and, foundational education in literacy and numeracy skills is its core component. The Minister stated that in the coming years, this mission will change the outlook of our school education, and will strongly impact 21st Century India. Shri Dhotre stressed that NIPUN Bharat will not only help our students to take a big leap in their higher classes, but it will also have a major impact on making our students globally competitive.
The unique feature is that the goals of the Mission are set in the form of Lakshya Soochi or Targets for Foundational Literacy and Numeracy. Although, the overall aim is to achieve the desired learning outcomes by the end of grade 3, however, in order to generate greater awareness among the parents, community, volunteers, etc. the Lakshyashas have been developed from Balvatika to Grade 3. The Laskhyas are based on the learning outcomes developed by the NCERT and international research and ORF studies. For example, a child should be able to read 45to 60 words per minute and at least 60 words per minute correctly by the end of Grade II and III respectively from an age-appropriate unknown text with comprehension and clarity.
The success of NIPUN Bharat will primarily depend on teachers, so, there will be a special emphasis on the capacity building of teachers. A special package for foundational literacy and Numeracy under NISHTHA is being developed by NCERT and around 25 lakh teachers teaching at pre-primary to primary grade will be trained this year on FLN.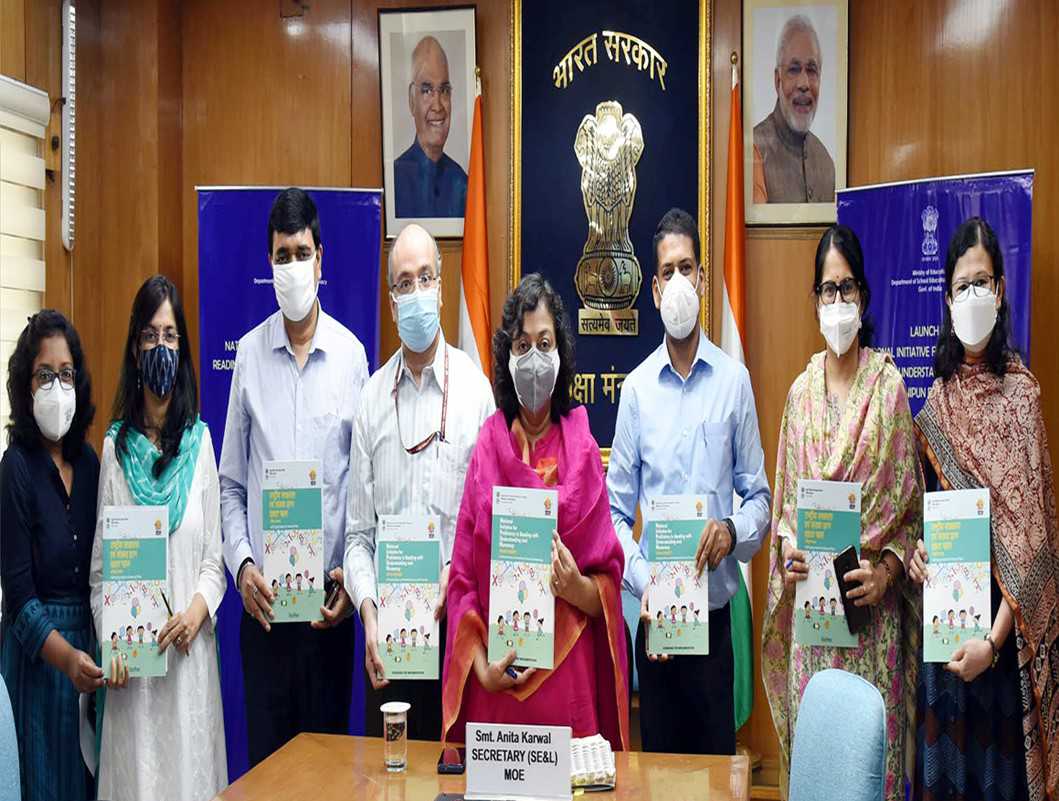 Following outcomes have been envisaged from the implementation of the goals and objectives of the NIPUN Bharat Mission:
Foundational skills enable to keep children in class thereby reducing the dropouts and improve transition rate from primary to upper primary and secondary stages.
Activity-based learning and a conducive learning environment will improve the quality of education.
Innovative pedagogies such as toy-based and experiential learning will be used in classroom transactions thereby making learning a joyful and engaging activity.
Intensive capacity building of teachers will make them empowered and provide greater autonomy for choosing the pedagogy.
Holistic development of the child by focusing on different domains of development like physical and motor development, socio-emotional development, literacy and numeracy development, cognitive development, life skills, etc. which are interrelated and interdependent, which will be reflected in a Holistic Progress Card.
Children to achieve steeper learning trajectories which may have positive impacts on later life outcomes and employment.
Since almost every child attends early grades, therefore, focus at that stage will also benefit the socio-economic disadvantageous group thus ensuring access to equitable and inclusive quality education.
Thus, NIPUN Bharat is envisaged to support and encourage students, along with their schools, teachers, parents, and communities, in every way possible, to help realise the true potential of our children and propel the country to new heights.
Click below to access the presentation on NIPUN Bharat:
https://static.pib.gov.in/WriteReadData/specificdocs/documents/2021/jul/doc20217531.pdf
Click below to access NIPUN Bharat Guidelines:
https://www.education.gov.in/sites/upload_files/mhrd/files/NIPUN_BHARAT_GUIDELINES_EN.pdf