Edtech hiring now – individuals with a passion for delivery quality education wanted.
With smart education and edtech becoming buzzwords, developing, managing and using technology for better education has become a passion and vocation for many in the country. The edtech industry has opened up plenty of jobs with a promise of great remuneration.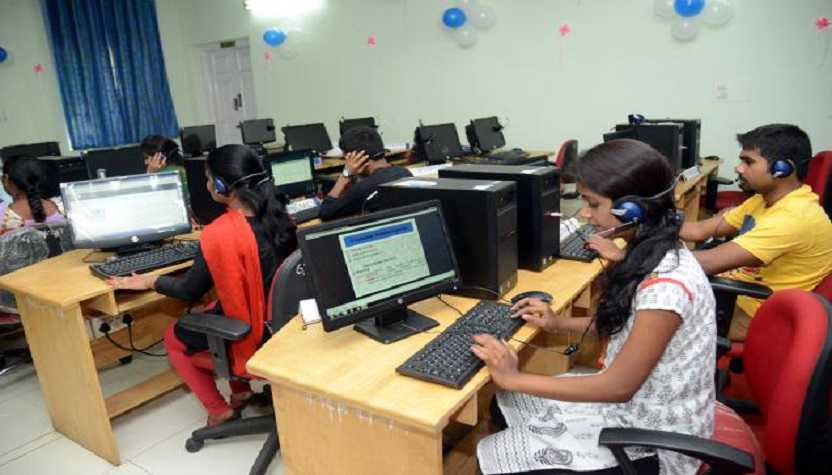 Every modern private school in cities has them, some government schools too have them, it is something that every school is aspiring for – we are talking about internet-based smart teaching and learning. A number of edtech start-ups have cropped up during the last 6-7 years rapidly covering the life cycle from beginning as e-tutoring firms, moving on to smart classes and finally graduating to cloud computing.
With smart education and edtech becoming buzzwords, developing, managing and using technology for better education has become a passion and vocation for many in the country. The edtech industry has opened up plenty of jobs with a promise of great remuneration.
These start-ups are on the lookout for bright, computer-savvy youngsters raring to create an impression in the unique education-technology sector.
Wide scope
A majority of the edtech see faculty pool, online education material and technology working together. Most of them have clearly segmented the market and cater to different sections of the student community, ranging from school goers to working professionals and budding entrepreneurs. The deliverables range from tuition for school goers, to guidance in cracking entrance tests while a few others focus on providing professional certification courses.
These edtech start-ups are responsible for redefining the way children are learning outside the classroom today. For instance, books can be updated only periodically while these start-ups push updates on their apps with lightning speed which ultimately gets distributed to millions at no extra cost. This makes edtech one of the most exciting sectors in the Indian consumer market. The funding battleground could perhaps change the face of this sector as well.
Raining jobs
Let's look at what kind of talent is the edtech sector open for. Some avenues for those interested can be content writing, academic research, scientists, curriculum design, software engineers/developers, product developers, digital marketers and so on. In addition, the field is wide open in data science, artificial intelligence, psychology, psychometric, animated/video modules, learning and assessment design, etc. One of the most important and revolutionary technologies that requires multiple domain expertise is personalisation of learning.
You may specialise in engineering, mobile programming, data science, psychology, educational measurement or learning design to fit into this sector.
Getting there
A good command over English coupled with a sound knowledge of computers and a passion for the education sector is a must for the edtech sector. However, for some specialised fields like programming B.Tech and MCA degrees are needed, while the non-technical jobs require candidates who have a degree in B.Ed, M.Ed, Phd, MBA, etc.
If you want to make a career in edtech, these pointers may help you:
1. Keep yourself updated with the latest trends in the edtech space. Read up
2. If you don't have a technology background, make sure that you know your way around modern technology. Full fledged knowledge about programming is not needed but basic of HTML and CSS will definitely help.
3. Know about modern mobile app technology, as most of the smart education today is app-based.
Through the forces of demand and supply, Edtech is generating legions of supporters who are passionate about the field and have spent years in it. If you don't know anyone in the field, attend conferences and start networking with people who can help you understand the trends. Social networking sites like LinkedIn and Facebook can be good for forging new connections. So, if you have the right aptitude and a passion for the education sector, go for it, for edtech is the career of the future.
NIOS celebrates 33rd Foundation Day
Dr. Subhas Sarkar addresses the 33rd Foundation Day Celebrations of NIOS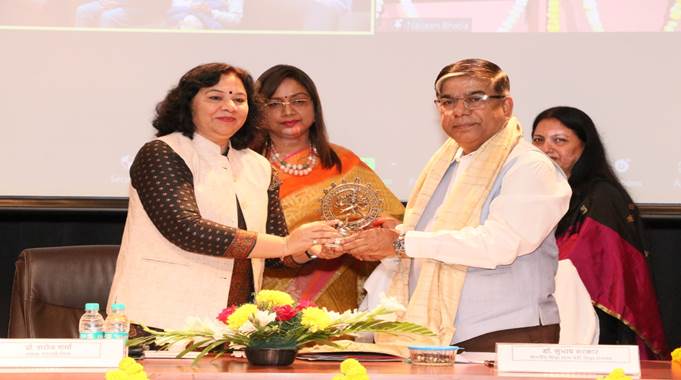 Union Minister of State for Education, Dr. Subhas Sarkar addressed the 33rd Foundation Day Celebrations of NIOS as the Chief Guest.
The function was attended by senior officials of the Ministry of Education, Chairpersons of educational institutions, Heads of Departments, officers, and staff of NIOS. Prof. Naval Kishore Ambasht, former Chairman, of NIOS and Pro-Vice Chancellor, of the Central University of Haryana, Prof. Sushma Yadav graced the occasion.
Dr. Subhas Sarkar in his address appreciated the various programmes and schemes of NIOS and said that NIOS is lighting the lamp of knowledge all over the world. Talking about the Azadi Ka Amrit Mahotsav, he mentioned that today's children will be young people in the age group of 30-40 years on the completion of 100 years of independence and will be responsible for building our nation.
He said that the Ministry of Education has entrusted NIOS with several responsibilities such as developing inclusive education resources, expanding the open and distance education system in states/UTs, translating all courses into more languages as required, creating Indian Knowledge Tradition based courses and propagating Indian culture by translating them into major foreign languages. He also praised the programmes of NIOS enrolling 10 crore adults under 'Basic Literacy Assessment', training of in-service teachers, Gender Green Project, and training in Yoga. He said that Indian Sign Language as a subject at the secondary level has been acknowledged on national and international platforms. He described the launch of an e-library called 'DEEP' by NIOS as a big step forward.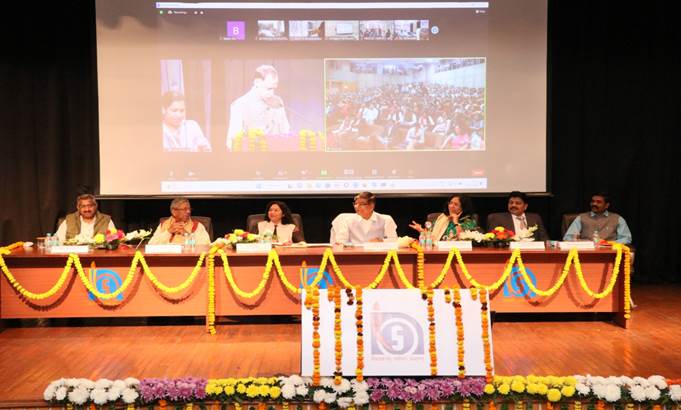 Prof. Saroj Sharma spoke about the journey of 33 years of NIOS and highlighted the special achievements. She said that NIOS is one of the two National Boards of Education under the Ministry of Education, which provides school education through Open and Distance Learning (ODL) for secondary, senior secondary, and vocational education. She elaborated on the role of NIOS in the field of education, efforts being made by NIOS for the successful implementation of the New Education Policy, Virtual Open School, Digital Library (DEEP), NEPIA Project, MoU with Ministry of Defence for Agniveer Project, setting up of Mukta Kaushal Kendras and subjects offered under Indian knowledge Tradition.
It was also conveyed by her that a curriculum called 'Aarambhika' is being developed by NIOS for catering to the Indian Diaspora.
A documentary based on the journey of 33 years of educational endeavours of NIOS was presented on the occasion. In this documentary, 'All England Badminton winner Pullela Gopichand said that most of the players in his badminton academy are getting an education from NIOS.
NIOS alumni, Ms. Niranjana and Vinod Kumar Chaudhary were also felicitated on the occasion. Shri Vinod Kumar said that only due to his education in NIOS, he was able to get the credit of making the Guinness Book of World Records 10 times (8 in Typing and 2 in sports). A proud learner of NIOS, Ms. Niranjana is a successful ventriloquist. Prof. N. K. Ambasht, former Chairman, NIOS said that in this age of technology, innovations must lead to developing 'standalone' courses for the Indian Diaspora, to achieve the goals of the National Education Policy- 2020. Pro-Vice Chancellor, Prof. Sushma Yadav said that the role of NIOS increases in the light of New Education Policy. NIOS has such potential that the institute will be able to achieve the ambitious goals of National Education Policy 2020 in the coming years.
The half-yearly magazine of NIOS 'Pragyan' was released by Dr. Subhas Sarkar on this occasion.