Education still rolls on in Curfew schools as valley sees the worst of clashes.
As the region enters into the second month of curfew the Kashmiris are doing what they do best – cobble together means to keep their life going. Curfew schools are being held in community halls, mosques, courtyards and other open places and being taught by volunteers from government schools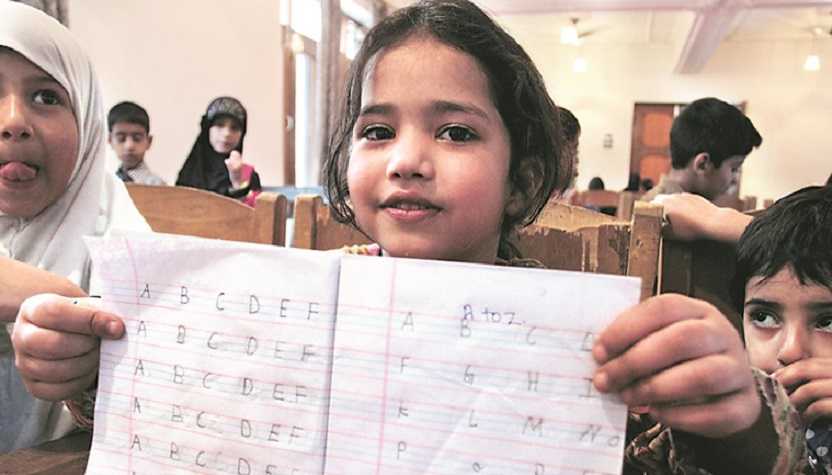 The children of Kashmir have been living in the shadows of strife since the day they are born. Pseudo war, civil war, Jihadism, War for freedom call it what you want, the inescapable reality is that these children are losing not only their childhood and innocence to violence but also any chance to a bright future as they lose out on the education due to curfew, violence and other reasons for which schools remain shut.
The latest in the line of the incidents is the violence after army skirmishes with militant elements which have brought all life to a standstill in Kashmir. As the region enters into the second month of curfew the Kashmiris are doing what they do best – cobble together means to keep their life going. This story is about how they are soldiering on with their effort to provide continued education to the children.
Across the valley, community halls, community centers, mosques, houses and even courtyards have become informal schools where government teachers or educated youth have taken it upon themselves to teach children, who have not attended school since July 1.
The roads are lonely and patrolled by heavily armed security forces enforcing the curfew. Many a times mothers accompany their children while other times children form groups taking the interior routes with lesser security personnel. Occasionally, the children are forced to take alternate routes while at times they are simply not allowed to proceed.
Children as young as 8 years like Hilal Ahmad Kawa, 8, navigate narrow snaking alleys to reach the Khanyar hall in Kow Mohalla. The next two hours spent in learning how to string together alphabets to form words are immensely rewarding for him as he says it's any time better than getting bored at home. He asserts that he wants to continue going to school.
However, even the tiny Upper Kindergarten student realises that is a very difficult task as police, possibility of a teargas shell and public beating lie between him and his desire to go to school.
Almost 300 other students like Hilal attend the informal school at Khanyar community hall in Khanyar area. A shortage of space compels them to attend school in four shifts spaced according to grades.
Imambara in Hassanabad and a mosque in Bemina have transformed into schools in Srinagar. While a residential house in Khwajabagh is the spot for 93 students in Baramulla.
At the Baramulla centre, a 21-year-old graduate in Computer Applications, Kehkeshan Hameed, teaches along with 3 friends, Sadaf Saleem (22), Sheikh Sanna (20) and Rabia Assad (17). Hameed was planning to pursue his postgraduation out of the Valley when the violence erupted. He dropped his plan and stayed back to educate children as he feels education of children should not suffer irrespective of the ground realities.
"There are many children whose parents are not well educated and they can't teach their children. My friends and I decided to put in individual efforts to keep the education of these children going," says Hameed.
Even Anantnag in south Kashmir, which saw the maximum killings hasn't been left untouched by this silent revolution of informal schools. Sisters Qazi Tooba (22) and Qazi Iram (20) have started a tuition centre called 'The Curfew School' in the courtyard of a residential house where around 70 students from Nursery to Class X come to learn.
"Whatever is happening should not affect the children," says Tooba, an undergraduate student of Music and Fine Arts. "They are our own children who can do something for us tomorrow." Iram is a science undergraduate student.
* Read the original story by Sofi Ahsan on www.indianexpress.com
Gender Inclusive Holistic Education in NEP
The NEP focuses on 'Equitable and Inclusive Education' which reverberates the idea that no child should be left behind in terms of educational opportunity because of their background and socio-cultural identities.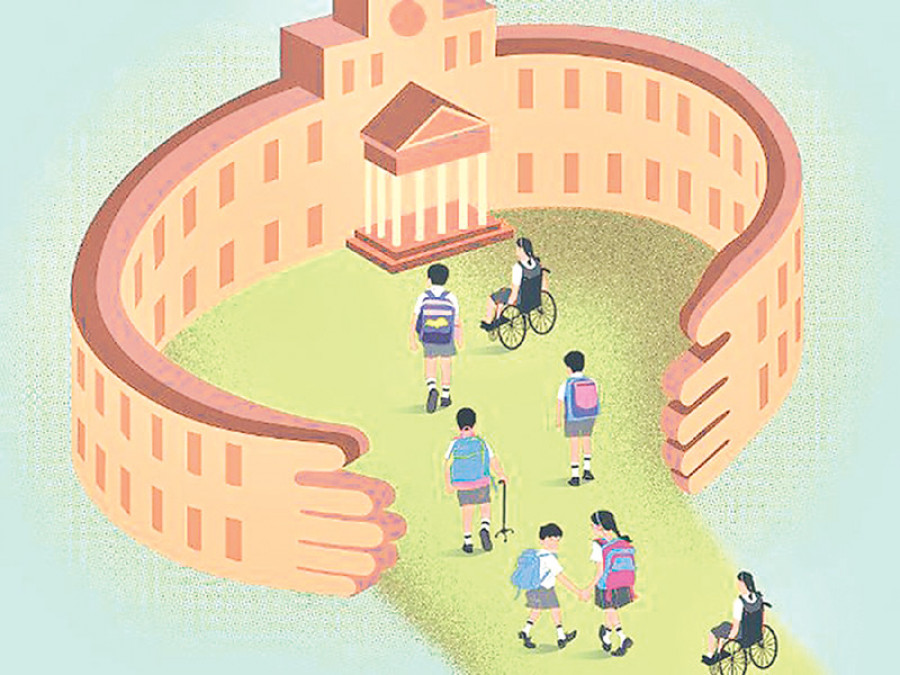 The National Education Policy 2020 envisages an inclusive and structural change in the educational system. It focuses on 'Equitable and Inclusive Education' which reverberates the idea that no child should be left behind in terms of educational opportunity because of their background and socio-cultural identities. It has taken into account the concerns of the Socio-Economically Disadvantaged Groups (SEDGs) which includes female and transgender individuals, Scheduled Castes, Scheduled Tribes, OBCs, minorities, and other categories. This policy aims at bridging the social category gaps in access, participation, and learning outcomes in school education.
The National Council of Educational Research and Training (NCERT) is implementing the Adolescence Education Programme (AEP) as part of the National Population Education Project (NPEP). One of the learning outcomes of AEP is to make the learners aware of the concerns of adolescence, i.e. process of growing up during adolescence & HIV/AIDS, and to inculcate in them a positive attitude regarding these concerns.
Further, the aspects related to gender-inclusive holistic education are covered through age-appropriate integration in different textual materials in the school curriculum, as well as in training and resource materials on the Health and Wellness of School Going Children, especially under the aegis of the School Health Programme under Ayushman Bharat.
As per UDISE+ 2019-20, a total of 61214 transgender children are enrolled in schools, of which 5813 and 4798 transgender children are enrolled in Class 10 and Class 12 respectively.
Department of School Education and Literacy (DoSEL), Ministry of Education is implementing Samagra Shiksha which is an overarching programme for the school education sector extending from pre-school to class XII and aims to ensure inclusive and equitable quality education at all levels of school education. Samagra Shiksha reaches out to girls, and children belonging to SC, ST, Minority communities, and transgender.
Further, National Education Policy (NEP) 2020 also identifies transgender children as Socio-Economically Disadvantaged Groups (SEDGs) and provides for equitable quality education, inter-alia, for all such students. This includes provisions for assisting transgender children in gaining access to education, and support for community-based interventions that address local context-specific barriers to transgender children's access to and participation in education, thereby aiming to eliminate any remaining disparity in access to education (including vocational education) for children from any gender or other SEDGs.
Additionally, under NISHTHA (National Initiative for School Heads' and Teachers' Holistic Advancement), a nationwide integrated teacher training program for teachers under Samagra Shiksha, teachers are trained on the relevance of Gender Dimensions in the Teaching and Learning Process which helps teachers to use and adapt learning activities that foster gender sensitive classroom environment.