Every child must have the right to education irrespective of their background.
Unfortunately in India we have different systems of education. A system for the elite, mediocre, low income groups and the poor. Due to this segregation, quality cannot be ensured.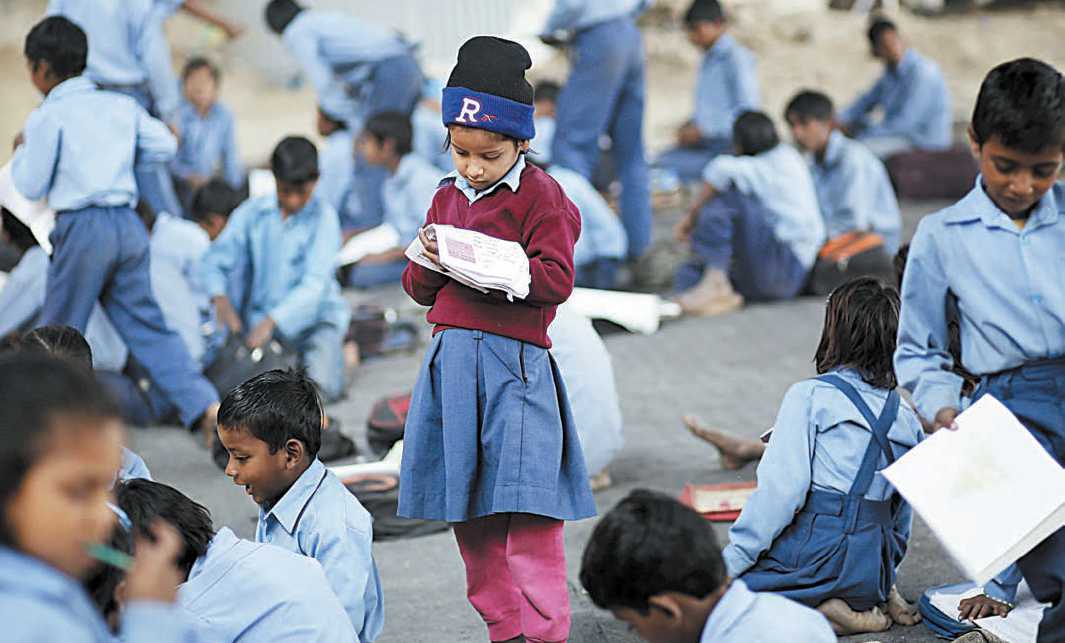 The National Convener of the RTE Forum Ambarish Rai is a man who's not very popular among the politicians as he raised very controversial questions regarding the state of the education systems and policies in the country. Ambarish hails from a landlord family with his father being the chief medical officer in the state of Uttar Pradesh.
Influenced by Julius Fuchik, a Czech revolutionary and Shahid Bhagat Singh, he started his education movement during his student days against the dual system of education in India. He held a rally from Varanasi to Dehradun. He and fellow protestors protested in front of the Doon school considering that this school had introduced the dual education system in the country. They were lathi charged and arrested.
50 years ago the first education commission led by Daulat Singh Kothari recommended a common school system because schools are a place of socialization. Ambarish says that every child whether rich or poor, upper or lower caste should come under one roof to learn from each other and form a big strong society. Bringing integration in the society has to start from education. Since India still has a segregated hierarchical society he started the education movement.
In a case called the Unnikrishnan judgement he stated as an example, the Supreme Court said that "Education is the right to life". If people were not educated then they weren't leading dignified lives. It is the state's duty to provide quality education to every child upto the age of 14 years, and if resources permitted then that education should go beyond 14 years.
Ambarish Rai formed an organisation in the year 2000 by bringing people together from the society and fought for the fundamental right to education in the constitution to provide education upto the age of 18 years. He brought 40,000 people to the Ram- Leela maidan in Delhi in 2001 to make pre- primary and higher secondary education compulsory.
If there is no equality then there won't be quality in education. Quality is not isolated but is a perspective. Improvement in the personality of a child comes from the quality of the environment, quality of the teacher, infrastructure and a good curriculum. This will not be possible if the system is not equal.
Unfortunately in India we have different systems of education. A system for the elite, mediocre, low income groups and the poor. Due to this segregation, quality cannot be ensured. A campaign for common school systems was started to focus on passing a law to provide suggestions to correct the system. The group contained intellectuals, people from the masses, professors, the former foreign secretary, educationists and universities to provide suggestions to the drafting committee.
It was Ambarish's dream to bring all the children together and there be no discrimination in education. The government didn't quantify the expenditure needed for it. It would require the full extent of resources and commitment of the state. There should be 75 thousand crores additional funds for the implementation of RTE and if every year up to 5 years, an additional amount of 75 thousand crores were brought to the RTE then education could be universalised. But the government has allotted only 25 thousand crores per year (not an additional fund) in the total budget.
Due to the lack of resources only 9.5% of the schools were made RTE compliant. It is a bad situation. The law that was passed came after a 100 years struggle and should not be allowed to go in vain. So in 2010 Ambarish formed the RTE forum which included 10,000 grass root organisations that had educationists, Dalit movements, minority movements, movements working for displacement, movements working for tribal areas come together. Education is an agenda that brought all the people together and they started the annual stock taking convention and brought state reports annually.
RTE is the largest civil society platform on education in India where everybody comes together and raises issues and submits their recommendations.
ScooNews interviewed him and asked him a few questions.
Have you had an open debate with the MHRD on a public platform?
50 years ago Kothari had said 6% had to be allocated from the GDP for education and 3% has to go to secondary education. Nowadays we are investing less than 4%. The issue that we face today is that there are 5 lakh teacher vacancies and 6 lakhs are contractual teachers. When Rs. 2.5 lakhs is paid as monthly salary for a cabinet secretary and only Rs.3000-5000 is paid a month to teachers, then what is the dignity of the teachers? Teachers work and are overburdened. They are made to do election duties, census, accounts, aadhar cards, etc. Teachers are responsible for making the future citizens of India.
They have been given a precious job but are demotivated from doing their original duty. Without training or focus on education or child centric teachers or the right qualifications you can't bring quality education. These are the problems.
The school scenario in India is horrible. The UN has called for the universalization for secondary education. But in India according to the census still 8 crore children are out of schools. The MHRD brought data in 2013 that 6 million children are out of schools and that is a big number. The biggest challenge are the dropouts. Children are not completing their education. 40% of the children drop out before they complete their 8th std and 60% drop out before they complete their 12th std.
Among the drop outs are the Adivasis, Dalits, Muslims, children from the remote areas and mostly the girl child. For the present no road map for education has been declared by the government of India. Resources have also come down. The UPA government has introduced 2% cess to fill the gaps. 65% of the funds come from cess. The original funding for education was declined. So cess has become the basic source for funding. This just goes to show that the people are being cheated.
Private sectors are coming in, but a regulation must be set for the private sectors. Bridge International Academy and Pearsons run the Omega schools. They charge 6 dollars as their monthly fees. I have visited their schools in Nairobi and they are in a bad state with no proper hygiene, qualified staff or even clean drinking water.
Bridge International has just signed a MOU with the Andhra Pradesh government of India. They have decided to give up 4,000 government schools to Bridge International to run them under low cost schools. The government is just abdicating its responsibilities.
There are only 400 teacher training institutes run by the government. 92% of the other institutes are run by private sectors. Parameters have to be set for the government and private sectors. Kendriya Vidyalaya, Prathibha Vidyalaya are government schools but they get 10 times the allocation and the teachers are not duty bound to do any other work.
You have been demanding RTE for children under the age of 6yrs of age. But research says that children below that age should be left to bloom. How do you handle these contradictions?
Private systems runs nursery schools and government systems run it under the ICDS. It is a big scheme in Asia and deals with malnutrition, health issues and education. The education component in The ICDS is very weak. Children under the age of 6 should have the legal right to education only then the government will invest money across the K-12 sector. The law will ensure the resources for those children and that they have comprehensive legal entitlement for all children upto the age of 18 years.
The biggest challenge are the dropouts. Children are not completing their education. 40% of the children drop out before they complete their 8th std and 60% drop out before they complete their 12th std.
You are from Delhi. How would you rate Manish Sisodia as the education minister?
The Delhi government has done a good job on education. The AAP has increased the education budget by 24% which has been a substantial increase. The focus area that they have chosen is education. There are 27,000 teachers and money should be invested in training them. Bringing teachers from other countries like Finland will not work. But AAP is doing a better job than the rest, but they should be open to suggestions. They brought the Chunauti Program in 3 levels which is wrong. But their intentions are good.
What do you do besides being an RTE activist? How do you earn your daily bread and butter?
I work as a counsel for social development. It is a reputed research industry. I'm using that research and study to build a national movement. I take a fixed salary which takes care of my personal expenses. We get contributions from the people as we are critical of the government.
I'm sure you have watched the Anil Kapoor movie 'Nayak'. What would you do if you became the minister for HRD for India? What are the two things that you would change?
I would force the finance minister to prioritise education and I would strengthen and re-organise the education system on the basis of equitable and quality education.
Any political desires in the coming days?
No, I don't think like that as politics is very volatile.
India has a long way to go to clean up and change the systems that are in place. Though small changes are being made it is instrumental to make sure not to deprive the future generations of the right to education.
This article was originally published in the May 2017 issue of ScooNews magazine. Subscribe to ScooNews Magazine today to have more such stories delivered to your desk every month.
11 Free Mental Health Courses for Teachers
These free online courses on mental health will help teachers continue their development and improve the lives of their students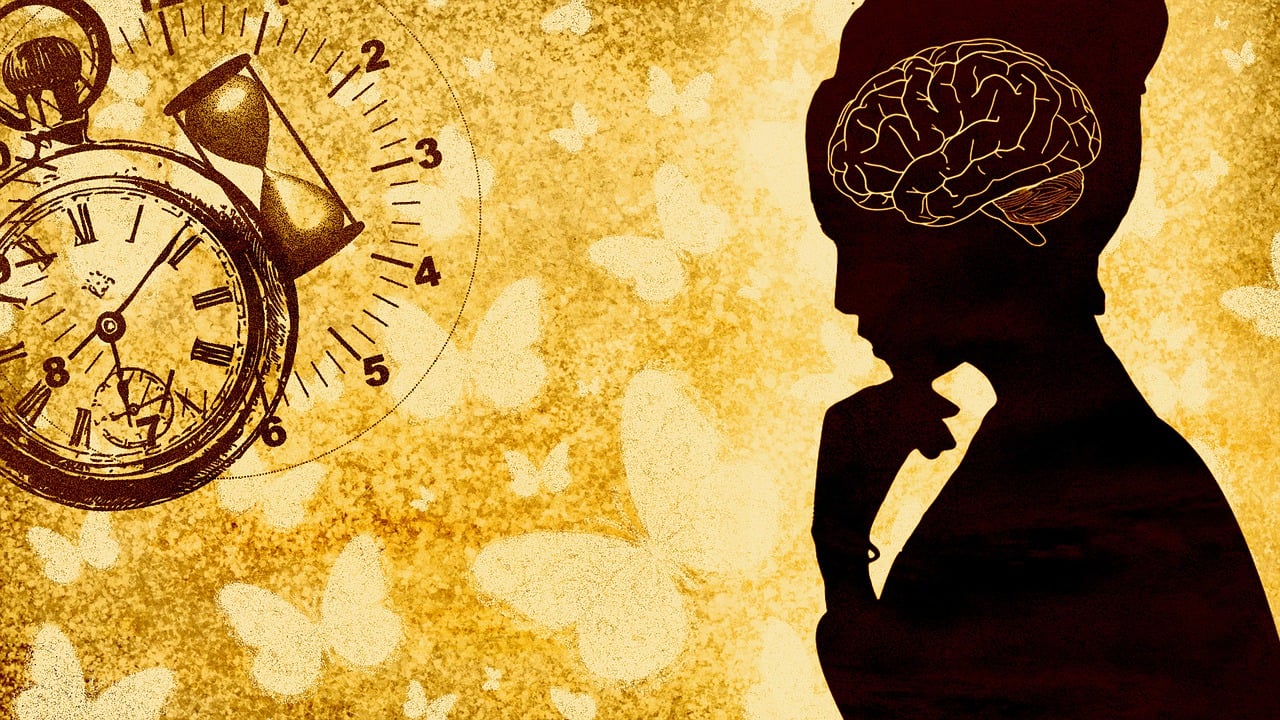 This article is a compilation of free mental health courses that seek to inspire teachers on handling mental health issues and provide mental health education and become better counsellors. 
What is mental health?
Mental health refers to people's cognitive, behavioral, and emotional well-being. It can be defined as a state of well-being in which an individual recognizes his or her abilities, can cope with everyday stresses, work productively, and contribute to their community.
"You don't have to be positive all the time. It's perfectly okay to feel sad, angry, annoyed, frustrated, scared, and anxious. Having feelings doesn't make you a negative person. It makes you human."

Lori Deschene
This article covers free online mental health courses. Some of these are available with free certification whereas a few allow you to learn for free, and charge a fee for the certificate.
Be There Certificate
The Be There Certificate is a free, self-paced learning experience designed to increase mental health literacy and provide the learner with the knowledge, skills, and confidence needed to safely support anyone who may be struggling with their mental health.
The Be There Certificate is offered by Jack.org, a Canadian youth mental health charity, in partnership with the Born This Way Foundation.
You can download a PDF of your certificate after completing all six modules of the free Be There Certificate online course.
Introduction to adolescent mental health
This course aims to raise awareness of mental health and a range of adolescent mental health problems. It has been designed with the latest research evidence in mind. It aims to provide you with the tools to explore different approaches which will help you reflect on the different ways that you can identify a young person who is struggling and consider how they can access support.
You will get a free Open University digital badge for completing the course and passing the quizzes! The badge can be displayed, shared, and downloaded as a marker of your achievement. 
Managing Happiness
What is happiness? What makes you happy?' Can you get happier through study and effort?
This, Harvard University designed course, answers these questions and shows you how you can use the answers to build a happier life. It introduces you to the modern science of human well-being and shows you how to practice it.
While the course is free to attend, you can get a verified certificate for $149 (on edX).
"Over the course of the past decade, there's been increased willingness to recognize mental health as an essential part of one's well-being."

Nicole Spector
Mental Health Training for Teachers
This free online training course will help you identify mental health issues in adults and children in a school setting.
This course trains you to recognize mental health problems in colleagues or students in a school setting. When you recognize mental health signs or symptoms, you can offer help or refer them to professionals. This course discusses the complexity of mental health and equips you with the skills to support others to manage their mental health effectively.
A digital certificate is available on successful course completion for €21.00.
Making sense of mental health problems
In this free course, Making sense of mental health problems, you will learn about how key perspectives in the field have made sense of mental health problems. By directly relating key perspectives to a case study, you will reflect on how the medical perspective, psychological perspective, and social need perspective come to make sense of mental ill-health.
A free statement of participation is issued on completion of this course.
The Science of Well-Being
This course by Yale will engage you in a series of challenges designed to increase your own happiness and build more productive habits. 
As preparation for these tasks, the instructor reveals misconceptions about happiness, annoying features of the mind that lead us to think the way we do, and the research that can help us change. 
Enrollment in this course is free, however, certification is available on a paid basis.
Supporting children's mental health and wellbeing
After studying this course, you should be able to:
understand the influences on mental health in young children aged 0–5

identify the factors that contribute to good mental health in children

explore national and global influences on children's mental health

develop knowledge about strategies and interventions to improve mental health in children

examine how adults and society can support children's mental health and well-being.
Enrolling in this course will give you the opportunity to earn an Open University digital badge. Badges are not accredited by The Open University.
"Things not to say to someone with mental illness: Ignore it. Forget about it. Fight it. You are better than this. You are overthinking."

Nitya Prakash
Suicide Prevention
This course explores the science of suicide research, prevention, and intervention.  
Topics will include terminology, epidemiology, historical and contemporary theories of suicide, modern approaches to suicide research, empirically supported approaches to prevention and intervention, and the lived experiences of those with suicidal thoughts and attempts.
Enrollment in this course is free, however, certification is available on a paid basis.
Teach Mental Health Literacy
In this course, educators will learn how to apply this classroom-ready, web-based, modular mental health curriculum resource as well as develop their own mental health literacy. 
Educators can then use this resource to successfully address mental health-related curriculum outcomes designed to be delivered by teachers to students aged 12 to 19.
Participation in this online course is free. An optional certificate of completion is available for $50 (Please select this option when you register as it cannot be selected once you finish the course).
Talk to Me: Improving mental health and suicide prevention in young adults
This course will help you learn strategies to improve the mental health of young people in your life, recognise concerning behaviours, and feel better prepared to have conversations about mental health.
Key topics in this MOOC include understanding contributing factors to poor mental health, how to talk about addressing poor mental health, and strategies to increase mental fitness.
Enrollment in this course is free, however, certification is available on a paid basis.
Mental Health and Nutrition
Interested in the fascinating interrelation between food and brain health?
This course is for you! This course is based on world-leading research into the links between nutrition and mental well-being. The course will cover evidence supporting the premise that eating better, and taking additional nutrients when appropriate, can improve mental health for many people.
Enrollment in this course is free, however, certification is available on a paid basis.