Every child must have the right to education irrespective of their background.
Unfortunately in India we have different systems of education. A system for the elite, mediocre, low income groups and the poor. Due to this segregation, quality cannot be ensured.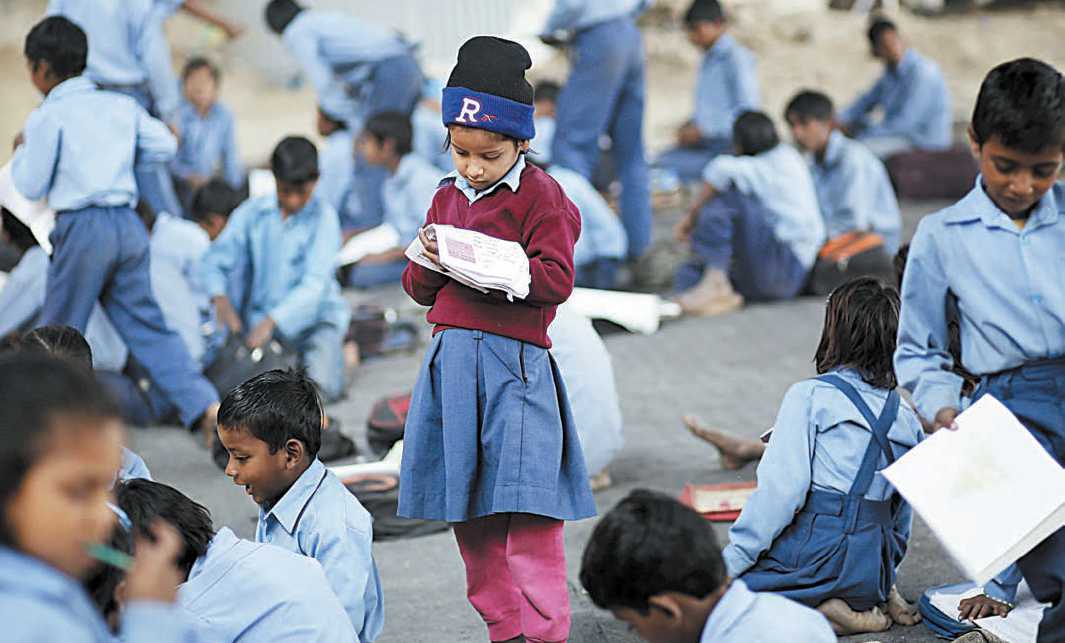 The National Convener of the RTE Forum Ambarish Rai is a man who's not very popular among the politicians as he raised very controversial questions regarding the state of the education systems and policies in the country. Ambarish hails from a landlord family with his father being the chief medical officer in the state of Uttar Pradesh.
Influenced by Julius Fuchik, a Czech revolutionary and Shahid Bhagat Singh, he started his education movement during his student days against the dual system of education in India. He held a rally from Varanasi to Dehradun. He and fellow protestors protested in front of the Doon school considering that this school had introduced the dual education system in the country. They were lathi charged and arrested.
50 years ago the first education commission led by Daulat Singh Kothari recommended a common school system because schools are a place of socialization. Ambarish says that every child whether rich or poor, upper or lower caste should come under one roof to learn from each other and form a big strong society. Bringing integration in the society has to start from education. Since India still has a segregated hierarchical society he started the education movement.
In a case called the Unnikrishnan judgement he stated as an example, the Supreme Court said that "Education is the right to life". If people were not educated then they weren't leading dignified lives. It is the state's duty to provide quality education to every child upto the age of 14 years, and if resources permitted then that education should go beyond 14 years.
Ambarish Rai formed an organisation in the year 2000 by bringing people together from the society and fought for the fundamental right to education in the constitution to provide education upto the age of 18 years. He brought 40,000 people to the Ram- Leela maidan in Delhi in 2001 to make pre- primary and higher secondary education compulsory.
If there is no equality then there won't be quality in education. Quality is not isolated but is a perspective. Improvement in the personality of a child comes from the quality of the environment, quality of the teacher, infrastructure and a good curriculum. This will not be possible if the system is not equal.
Unfortunately in India we have different systems of education. A system for the elite, mediocre, low income groups and the poor. Due to this segregation, quality cannot be ensured. A campaign for common school systems was started to focus on passing a law to provide suggestions to correct the system. The group contained intellectuals, people from the masses, professors, the former foreign secretary, educationists and universities to provide suggestions to the drafting committee.
It was Ambarish's dream to bring all the children together and there be no discrimination in education. The government didn't quantify the expenditure needed for it. It would require the full extent of resources and commitment of the state. There should be 75 thousand crores additional funds for the implementation of RTE and if every year up to 5 years, an additional amount of 75 thousand crores were brought to the RTE then education could be universalised. But the government has allotted only 25 thousand crores per year (not an additional fund) in the total budget.
Due to the lack of resources only 9.5% of the schools were made RTE compliant. It is a bad situation. The law that was passed came after a 100 years struggle and should not be allowed to go in vain. So in 2010 Ambarish formed the RTE forum which included 10,000 grass root organisations that had educationists, Dalit movements, minority movements, movements working for displacement, movements working for tribal areas come together. Education is an agenda that brought all the people together and they started the annual stock taking convention and brought state reports annually.
RTE is the largest civil society platform on education in India where everybody comes together and raises issues and submits their recommendations.
ScooNews interviewed him and asked him a few questions.
Have you had an open debate with the MHRD on a public platform?
50 years ago Kothari had said 6% had to be allocated from the GDP for education and 3% has to go to secondary education. Nowadays we are investing less than 4%. The issue that we face today is that there are 5 lakh teacher vacancies and 6 lakhs are contractual teachers. When Rs. 2.5 lakhs is paid as monthly salary for a cabinet secretary and only Rs.3000-5000 is paid a month to teachers, then what is the dignity of the teachers? Teachers work and are overburdened. They are made to do election duties, census, accounts, aadhar cards, etc. Teachers are responsible for making the future citizens of India.
They have been given a precious job but are demotivated from doing their original duty. Without training or focus on education or child centric teachers or the right qualifications you can't bring quality education. These are the problems.
The school scenario in India is horrible. The UN has called for the universalization for secondary education. But in India according to the census still 8 crore children are out of schools. The MHRD brought data in 2013 that 6 million children are out of schools and that is a big number. The biggest challenge are the dropouts. Children are not completing their education. 40% of the children drop out before they complete their 8th std and 60% drop out before they complete their 12th std.
Among the drop outs are the Adivasis, Dalits, Muslims, children from the remote areas and mostly the girl child. For the present no road map for education has been declared by the government of India. Resources have also come down. The UPA government has introduced 2% cess to fill the gaps. 65% of the funds come from cess. The original funding for education was declined. So cess has become the basic source for funding. This just goes to show that the people are being cheated.
Private sectors are coming in, but a regulation must be set for the private sectors. Bridge International Academy and Pearsons run the Omega schools. They charge 6 dollars as their monthly fees. I have visited their schools in Nairobi and they are in a bad state with no proper hygiene, qualified staff or even clean drinking water.
Bridge International has just signed a MOU with the Andhra Pradesh government of India. They have decided to give up 4,000 government schools to Bridge International to run them under low cost schools. The government is just abdicating its responsibilities.
There are only 400 teacher training institutes run by the government. 92% of the other institutes are run by private sectors. Parameters have to be set for the government and private sectors. Kendriya Vidyalaya, Prathibha Vidyalaya are government schools but they get 10 times the allocation and the teachers are not duty bound to do any other work.
You have been demanding RTE for children under the age of 6yrs of age. But research says that children below that age should be left to bloom. How do you handle these contradictions?
Private systems runs nursery schools and government systems run it under the ICDS. It is a big scheme in Asia and deals with malnutrition, health issues and education. The education component in The ICDS is very weak. Children under the age of 6 should have the legal right to education only then the government will invest money across the K-12 sector. The law will ensure the resources for those children and that they have comprehensive legal entitlement for all children upto the age of 18 years.
The biggest challenge are the dropouts. Children are not completing their education. 40% of the children drop out before they complete their 8th std and 60% drop out before they complete their 12th std.
You are from Delhi. How would you rate Manish Sisodia as the education minister?
The Delhi government has done a good job on education. The AAP has increased the education budget by 24% which has been a substantial increase. The focus area that they have chosen is education. There are 27,000 teachers and money should be invested in training them. Bringing teachers from other countries like Finland will not work. But AAP is doing a better job than the rest, but they should be open to suggestions. They brought the Chunauti Program in 3 levels which is wrong. But their intentions are good.
What do you do besides being an RTE activist? How do you earn your daily bread and butter?
I work as a counsel for social development. It is a reputed research industry. I'm using that research and study to build a national movement. I take a fixed salary which takes care of my personal expenses. We get contributions from the people as we are critical of the government.
I'm sure you have watched the Anil Kapoor movie 'Nayak'. What would you do if you became the minister for HRD for India? What are the two things that you would change?
I would force the finance minister to prioritise education and I would strengthen and re-organise the education system on the basis of equitable and quality education.
Any political desires in the coming days?
No, I don't think like that as politics is very volatile.
India has a long way to go to clean up and change the systems that are in place. Though small changes are being made it is instrumental to make sure not to deprive the future generations of the right to education.
This article was originally published in the May 2017 issue of ScooNews magazine. Subscribe to ScooNews Magazine today to have more such stories delivered to your desk every month.
5 Computer Exercises You Can Teach Your Students in School for Better Computer Literacy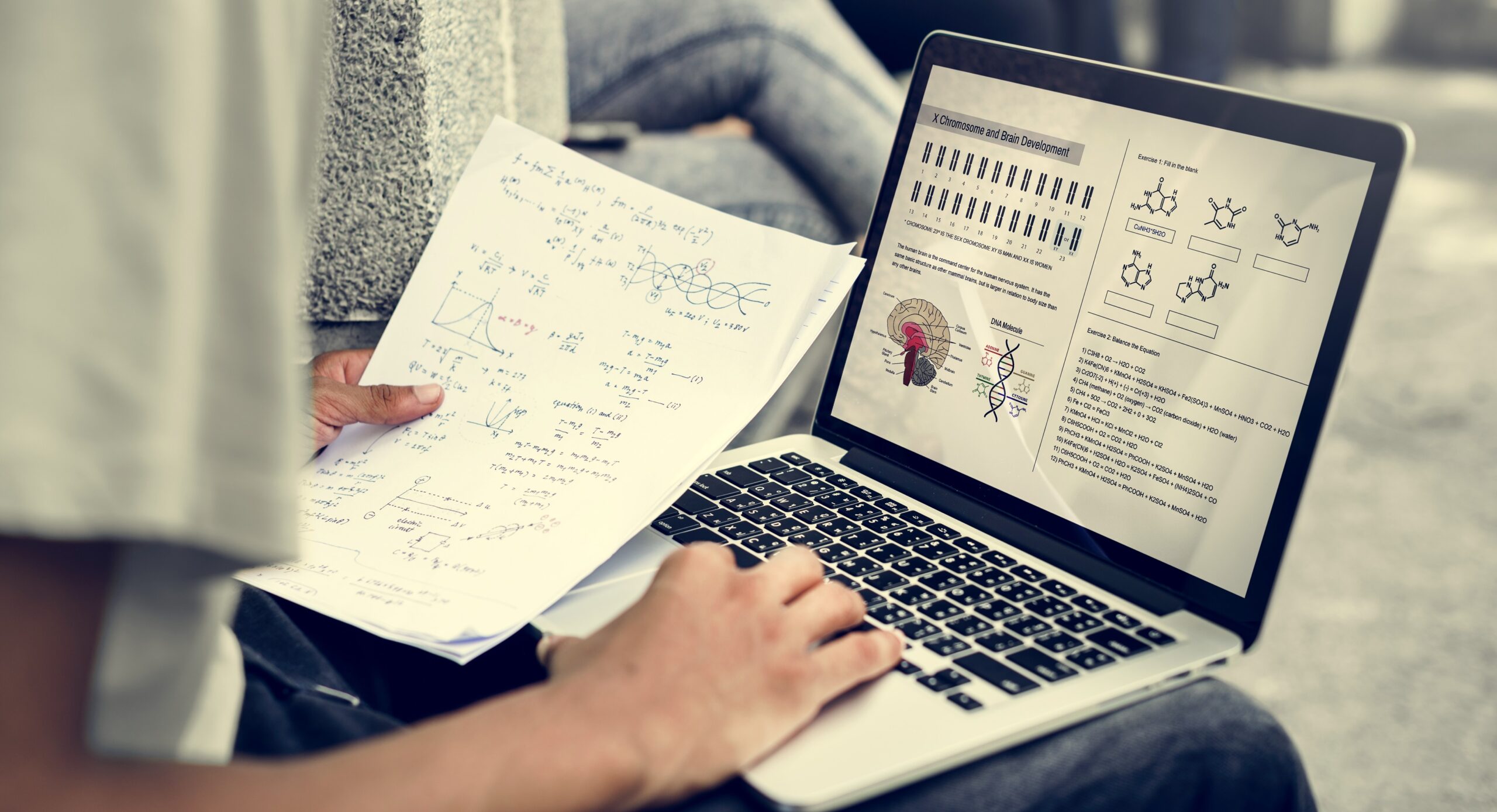 As the world observed Computer Literacy Day this past Saturday, December 2nd, we must discuss how Indian schools can take proactive measures to enhance computer literacy among students.
Computer literacy is the ability to use computers and related technologies effectively and efficiently. It is a vital skill for children to learn today, as computers are ubiquitous and indispensable in almost every aspect of life. Here are some reasons why computer literacy is important for children to know:
Cyberbullying and cybercrimes: As more and more children use the internet and social media, they are exposed to the risks of cyberbullying and cybercrimes, such as harassment, identity theft, fraud, and hacking. Computer literacy can help children to protect themselves from these threats, by teaching them how to use online security tools, such as passwords, antivirus software, and encryption. It can also help them to recognize and report cyberbullying and cyber crimes, and to seek help and support when needed.
Artificial intelligence (AI): AI is the technology that enables machines to perform tasks that normally require human intelligence, such as learning, reasoning, and decision-making. AI is transforming various fields and industries, such as education, health care, entertainment, and transportation. Computer literacy can help children to understand and interact with AI, by teaching them how AI works, what its benefits and limitations are, and how to use it responsibly and ethically.
School curriculum and career opportunities: The school curriculum and the job market are increasingly demanding computer literacy skills, such as coding, web design, data analysis, and media creation. Computer literacy can help children to excel in their academic and professional pursuits, by teaching them how to use various tools and software that are relevant and useful for their learning and work. It can also help them to explore and discover new interests and passions, and to develop their creativity and problem-solving skills.
However, many schools are behind in teaching students about actual tools and software that they must know. They are only taught the basic HTML, MS Office, and some redundant software which are now becoming obsolete. They must teach students beneficial software and exercises, such as:
Coding basics: This exercise introduces students to the fundamentals of programming, such as variables, loops, functions, and logic. Students can use online platforms such as Code.org, Code For Life, Microsoft MakeCode, Machine Learning for Kids, or Scratch, these are free-to-use tools available to create interactive games, animations, and stories using block-based or text-based coding languages.
Web design: This exercise teaches students how to create and design their websites using HTML, CSS, and JavaScript. Students can use online editors such as Codemoji, Weebly, Adobe Express, Google Sites, and WordPress.com to write and run their code and see the results in real-time. They can also learn from tutorials and examples on YouTube.
Media creation: This exercise encourages students to express their creativity and communication skills through digital media, such as images, videos, and podcasts. Students can use online tools such as Canva, Pixlr, Storybird, Padlet, and Tellagami, to edit and create images, WeVideo or Animoto, VN or Photogrid to edit and create videos, and Spotify, Anchor or SoundTrap to record and produce podcasts. They can also share their media creations with their peers and teachers on online platforms.
Online research: This exercise trains students to find and evaluate information from various online sources, such as search engines, databases, and websites. Students can use online tools such as AI Tools named Bing or ChatGPT to search for information on different topics, Google Scholar or Zotero to generate citations and references, and Grammarly to check and improve their writing.
Digital citizenship: This exercise educates students about the ethical and responsible use of technology, such as online safety, privacy, and cyberbullying. Students can use online resources such as Common-Sense Education or The Achievery to learn about the best practices and guidelines for being a good digital citizen. They can also participate in online discussions and activities that foster digital citizenship skills and awareness.