Former child workers drum up support for education of slum kids in India.
Last week a folk group performed the Parai at Kalakshetra of Chennai. Little did the audience know that all the performers were former child labourers. They have taken it upon themselves to raise awareness regarding child labour in the society and work closely to send back drop-out kids to school.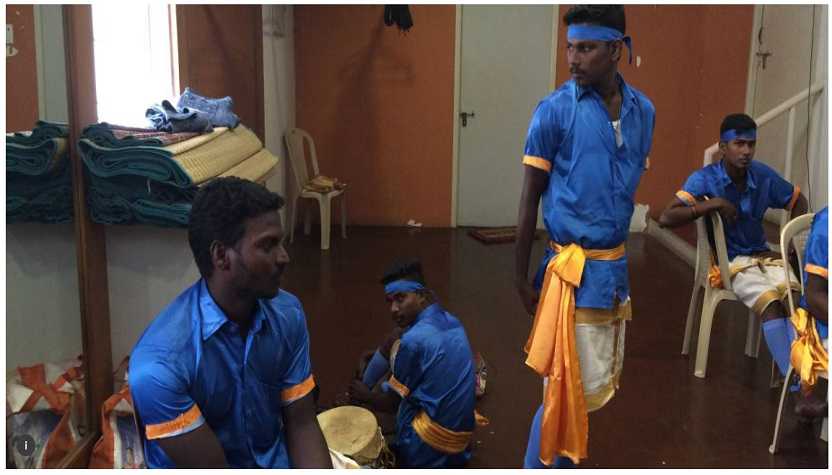 It is said that music is the nourishment of the soul. However, for folk musician N Deepan and many others, music is the nourishment of life itself; for music has helped Deepan break the shackles of child labour. Recently N Deepan performed at one of India's top arts centres in Chennai and before the audience could get over the euphoria of the performance, Deepan served another shock by sharing that he used to be a child labourer.
Deepan shared how from the tender age of 10 he began working at construction sites or binding books in stores. He would have become just another face if he hadn't encountered the Parai, one of the oldest traditional drums used in Tamil Nadu.
The postgraduate student shared with the audience the story of his 10 fellow performers, how the beat of the drums liberated them all. "We went back to school, we played music in the evenings and all of us eventually made it to college."
While this is inspirational, all child labourers haven't been lucky as India houses a mammoth army of 5.7 million child workers all between the age of 5 and 17 according to the International Labour Organization (ILO). The global estimate of this figure is 168 million.
India is primarily an agrarian economy and hence sees more than 50% of its child workers toil away in its fields while more than 25% of children find their way to the manufacturing sector where they embroider clothes, weave carpets and make matchsticks. Other occupations they engage in are working in restaurants and hotels or as domestic helps.
Coming back to the show in Chennai, the artists who call themselves the Nanbaragal Gramiya Kalaikal (Friends of Folk Art) came together in 2013. They all grew up in the slums of north Chennai, where child labour was the norm until a few years ago.
The audience were stunned to discover that the musicians who took them on a soulful journey were once child labourers. Chennai's show was performed at Kalakshetra, a leading exponent of classical arts including the prestigious Bharatnatyam dance form that originated in Hindu temples.
"In spaces like this, considered sacred by dancers, the reality of life in another part of the city including the slums I grew up in should be reflected", says Deepan.
Most of the drummers, have a routine which includes dancing along with drumming were in fact rescued from child labour and persuaded to re-enter school by volunteers of the non profit organisation Arunodhaya – a centre for street and working children.
Another performer, S Pavithran said that he used to work on fishing boats at the age of 12. At that time, he had dropped out of school and ended up loading and unloading baskets of fish all day long and today he is pursuing his MBA besides doing a part-time job.
The good news is that the number of working children in Chennai's slums has dipped recently due to intense awareness programmes and interventions by civil society groups and the government.
"We know how easy it is to drop out so if we find any child wandering around during school hours, we literally drag him or her back to school. Today, even their parents are grateful when we do it," Deepan said.
Deepan's group which has both male and female members performs at events in schools, weddings and in shows. However, one thing is common at all performances, they close the show by sharing the story of their childhood.
As a sign of respect to instrument that filled new music in their life, they also are working towards dispelling misperceptions about the parai – a flat portable drum.
"The parai drummers are most often considered illiterate and associated with playing at funerals," Deepan told the audience.
"We are all educated and we are not at a funeral today, in fact, the parai gave us freedom and a purpose."
* Read the original story by Anuradha Nagaraj on www.news.trust.org.
Story courtesy – The Thomson Reuters Foundation.
NIOS celebrates 33rd Foundation Day
Dr. Subhas Sarkar addresses the 33rd Foundation Day Celebrations of NIOS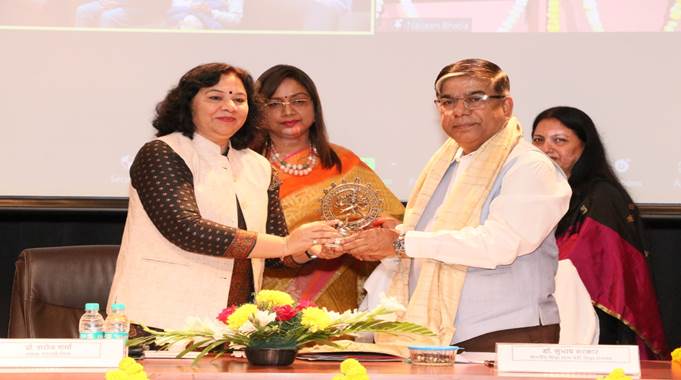 Union Minister of State for Education, Dr. Subhas Sarkar addressed the 33rd Foundation Day Celebrations of NIOS as the Chief Guest.
The function was attended by senior officials of the Ministry of Education, Chairpersons of educational institutions, Heads of Departments, officers, and staff of NIOS. Prof. Naval Kishore Ambasht, former Chairman, of NIOS and Pro-Vice Chancellor, of the Central University of Haryana, Prof. Sushma Yadav graced the occasion.
Dr. Subhas Sarkar in his address appreciated the various programmes and schemes of NIOS and said that NIOS is lighting the lamp of knowledge all over the world. Talking about the Azadi Ka Amrit Mahotsav, he mentioned that today's children will be young people in the age group of 30-40 years on the completion of 100 years of independence and will be responsible for building our nation.
He said that the Ministry of Education has entrusted NIOS with several responsibilities such as developing inclusive education resources, expanding the open and distance education system in states/UTs, translating all courses into more languages as required, creating Indian Knowledge Tradition based courses and propagating Indian culture by translating them into major foreign languages. He also praised the programmes of NIOS enrolling 10 crore adults under 'Basic Literacy Assessment', training of in-service teachers, Gender Green Project, and training in Yoga. He said that Indian Sign Language as a subject at the secondary level has been acknowledged on national and international platforms. He described the launch of an e-library called 'DEEP' by NIOS as a big step forward.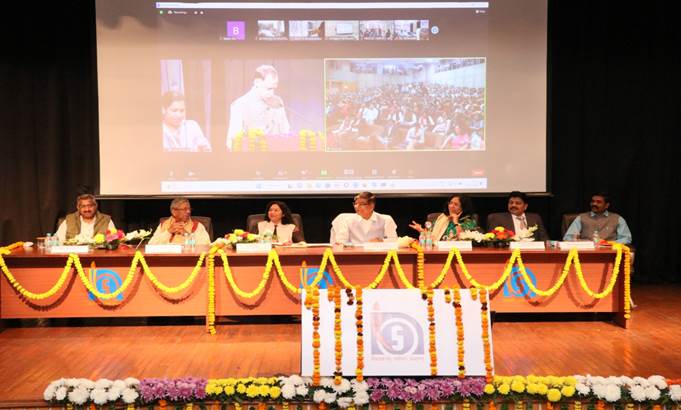 Prof. Saroj Sharma spoke about the journey of 33 years of NIOS and highlighted the special achievements. She said that NIOS is one of the two National Boards of Education under the Ministry of Education, which provides school education through Open and Distance Learning (ODL) for secondary, senior secondary, and vocational education. She elaborated on the role of NIOS in the field of education, efforts being made by NIOS for the successful implementation of the New Education Policy, Virtual Open School, Digital Library (DEEP), NEPIA Project, MoU with Ministry of Defence for Agniveer Project, setting up of Mukta Kaushal Kendras and subjects offered under Indian knowledge Tradition.
It was also conveyed by her that a curriculum called 'Aarambhika' is being developed by NIOS for catering to the Indian Diaspora.
A documentary based on the journey of 33 years of educational endeavours of NIOS was presented on the occasion. In this documentary, 'All England Badminton winner Pullela Gopichand said that most of the players in his badminton academy are getting an education from NIOS.
NIOS alumni, Ms. Niranjana and Vinod Kumar Chaudhary were also felicitated on the occasion. Shri Vinod Kumar said that only due to his education in NIOS, he was able to get the credit of making the Guinness Book of World Records 10 times (8 in Typing and 2 in sports). A proud learner of NIOS, Ms. Niranjana is a successful ventriloquist. Prof. N. K. Ambasht, former Chairman, NIOS said that in this age of technology, innovations must lead to developing 'standalone' courses for the Indian Diaspora, to achieve the goals of the National Education Policy- 2020. Pro-Vice Chancellor, Prof. Sushma Yadav said that the role of NIOS increases in the light of New Education Policy. NIOS has such potential that the institute will be able to achieve the ambitious goals of National Education Policy 2020 in the coming years.
The half-yearly magazine of NIOS 'Pragyan' was released by Dr. Subhas Sarkar on this occasion.