GESS Dubai exhibitors upbeat on growth, expansion in Middle East
GESS Dubai was held in partnership with the UAE's Ministry of Education & also supported by the Ministry of Education Bahrain, Ministry of Education Kingdom of Saudi Arabia, Arab Bureau of Education for Gulf States (ABEGS), British Schools in the Middle East (BSME) and (KHDA) as Knowledge Partner.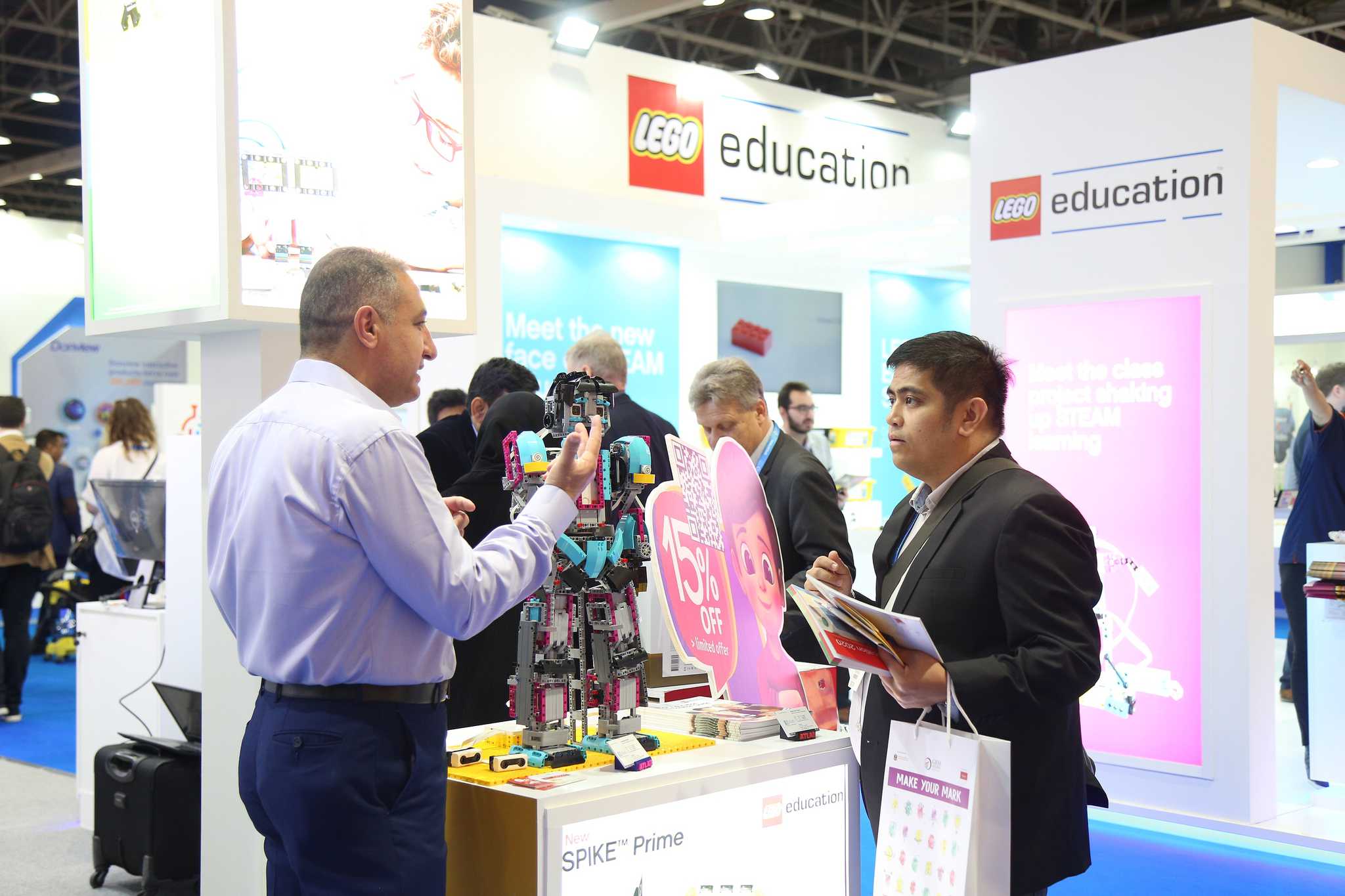 Dubai, United Arab Emirates; 1 March 2020:
Exhibitors at the 13th edition of the Global Educational Supplies and Solutions (GESS) exhibition in Dubai see bright business prospects in the Middle East, as schools throughout the region look to enhance their competitiveness by adopting innovative solutions and the latest technologies.
Business owners say the many public and private sector initiatives were undertaken during the past few years – such as establishing quality assurance authorities, building guidelines, and encouraging technology-driven education and smart initiatives, among others – have all combined to help improve the quality of education.
In addition, exhibitors welcome having a platform such as GESS, where they can meet key decision-makers from a burgeoning education market and who are increasingly allocating budgets to acquire a wide range of products and solutions.
"We've worked very hard to set up this platform where companies can explore new or enhance existing business by connecting them with the right people. Our key buyers' programme has been the conduit through which we have made this happen, and we are glad that exhibitors are finding the right audience at the event," said Sarah Palmer, Marketing and Conference Director, Tarsus, organisers of the event.
For his part, Eng. Mohammad S. Almadani, Chief Executive Officer of Classera Middle East, said GESS Dubai is an important part of their expansion strategy in this part of the world. "We are here with the mission to transform the education by using technology in close cooperation with the ministries of education in the region. It is the most significant show for us, not just in the UAE, but throughout the whole Middle East."
Headquartered in Silicon Valley, the US-based company has local offices in Jeddah, Oman, Cairo, and Dubai. "Classera has the biggest market share of K-12 using its smart learning solutions in the Middle East," Almadani said.
Dr. John Collick, Head of International Education Strategy at Promethean, said, "We established business in the Middle East many years ago. We see a significant year on year growth of our company and expect a huge opportunity in developmental projects in the region which is why we participate in GESS Dubai"
The company already has projects in the region. Last year, the global education technology provider had been appointed by the Egyptian Ministry of Education as a strategic partner to enhance teaching digitally and learning throughout the country. The partnership will see the Promethean ActivPanel upgrade 26,000 existing school classrooms and installed in new 'Intelligent Classrooms', which will be constructed over the next three years to bolster the country's education provision.
Besides the UAE, education suppliers are also setting their sights on opportunities now opening up in Saudi Arabia. Representatives from the Saudi Arabian General Investment Authority shared updates on the kingdom's education-focused initiatives at the event, saying deals have been closed and licenses issued to several prominent education institutions, such as GEMS Education, Kaplan, Astrolabs and Education First, among many others.
Seven more deals are in the pipeline with US- and UK-based institutions, with an expected combined capital investment of over $1bn to be poured into Saudi Arabia's education sector.
Support for small businesses
For the past few years, GESS has become the go-to platform for education start-ups keen to showcase their products to a growing market. Face-Up Co-Founder & COO David Spunar said, "The feedback is good, we received a good number of enquiries and hope to get the right partner in the region."
Launched three years ago, FaceUp is a web and mobile platform through which students can anonymously report bullying and other issues their peers are facing with their school counsellors.
Touch Education is another start-up from Lebanon. Its Chief Executive Officer Moussa Sweidan said, "In a world of rapid change, young people need the right mix of skills to thrive. Although academic skills are important, they are not sufficient to foster thoughtful, productive and engaged citizens."
Robotics is a solution by Touch Education, a forerunner in education technology. The Robotics programme has been developed as a result of collaborative innovation within the renowned education sector.
She said, "In Lebanon, we have many schools using our products. We are focusing on KG students. Every group works with one robot."
The three-day education conference and exhibition recently concluded at the Dubai World Trade Centre. It was held in partnership with the UAE's Ministry of Education and also supported by the Ministry of Education Bahrain, Ministry of Education Kingdom of Saudi Arabia, Arab Bureau of Education for Gulf States (ABEGS), British Schools in the Middle East (BSME) and Knowledge and Human Development Authority (KHDA) as Knowledge Partner.
"We are delighted to see another successful edition of GESS Dubai. The aim of the event is to help improve educational services in the region by providing a platform to share knowledge and best practice as well as key products and solutions that will improve the delivery of education across classrooms in the region," added Palmer, who announced that a special GESS Leaders in Education Edtech Summit will be held in Dubai on October 6-7 later this year, hosted by the Middle East School Leadership Conference, and designed specifically for educators who directly influence purchasing as well as school owners who direct strategy and training in the edtech sphere.
The GESS exhibition and conference returns to Dubai on March 2-4, 2021 at DWTC.
UNESCO Launches 2020 State of the Education Report for India: Vocational Education First
The second edition of the State of Education Report focuses on technical and vocational education and training (TVET).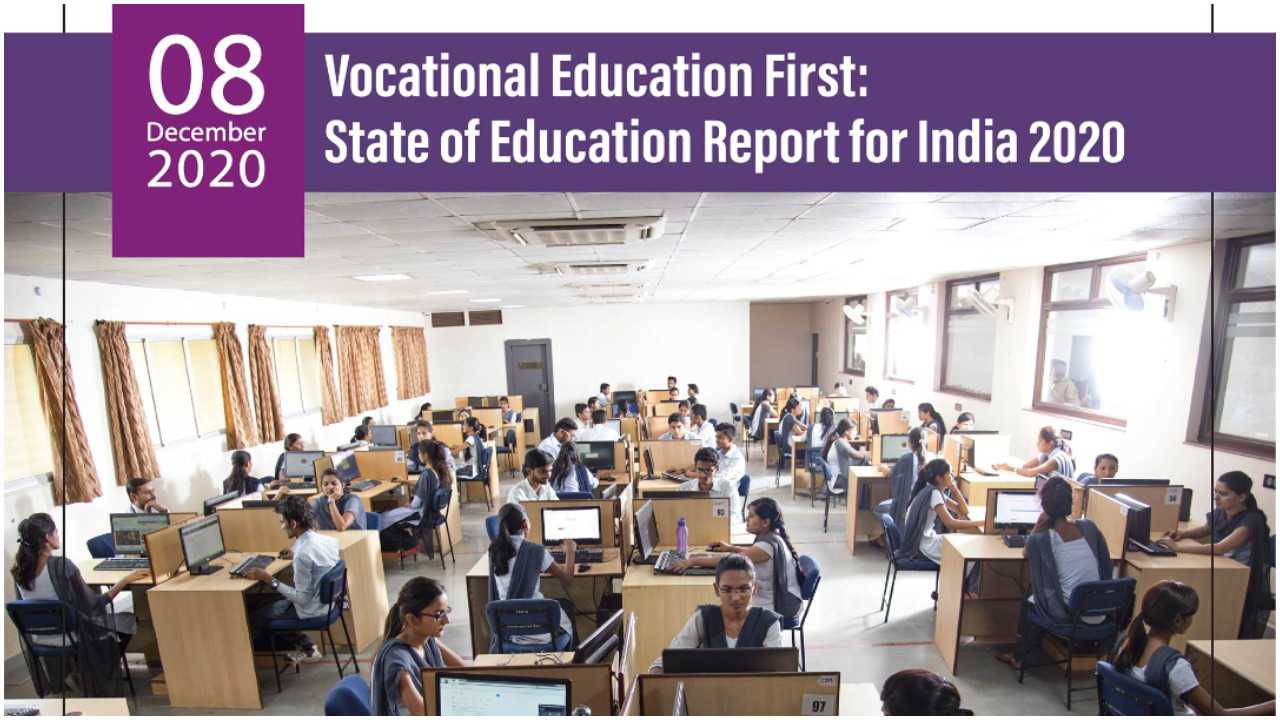 New Delhi, 3 December: The 'State of the Education Report for India 2020: Technical and Vocational Education and Training (TVET) ' was launched virtually today by UNESCO New Delhi, with over 400 attendees, including representatives from the government, civil society, academia, partners and youth.
The second edition of the State of Education Report focuses on technical and vocational education and training (TVET). India's often cited demographic dividend, the aspirations of its youth and the skill requirements of the growing economy – all hinge on a well-functioning TVET system for achieving an inclusive and equitable growth that will propel the country to the next phase of socio-economic development. The report aims to support the Government of India which has already announced skills development as a key national priority under the Skill India Mission.
"The Report identifies TVET as a key tool for recovery and rehabilitation through a rapid response system of skilling, upskilling and re-skilling. Despite the challenges, the global COVID-19 pandemic has provided an opportunity to expand the digitalization of vocational education and training ensuring the use of distance learning and digital tools", said Eric Falt, UNESCO New Delhi Director.
"With the recent launch of the National Education Policy (NEP) 2020, the relevance of this report is enhanced further as it provides useful inputs for implementing the ideas proposed in the 2020 NEP. I hope this publication will enable cross-learning among the multiple stakeholders of the vast vocational education ecosystem and adoption of best practices," said Shri Ramesh Pokhriyal 'Nishank', Hon'ble Minister of Education, Government of India.
"Our Ministry is making continuous efforts to enable social justice and livelihoods through quality lifelong learning opportunities for all. This report, I am sure will provide useful guidance and promising practices towards our endeavour and ongoing efforts towards the achievement of the Skill India mission", said Shri Mahendra Nath Pandey, Hon'ble Minister of Skill Development and Entrepreneurship, Government of India.
As a technical and financial partner to UNESCO's TVET State of the Education Report 2020, the American India Foundation aims to build upon its strong legacy of education and livelihood programmes for India's youth and women, through remote learning and virtual skilling methods, thereby aligning with the National Education Policy 2020. A rapidly evolving employment landscape, brought on by the COVID-19 pandemic, has necessitated that skilling is reoriented towards the needs of the hour", said Mathew Joseph, AIF's India Country Director.
With an in-depth analysis of the current state of TVET in India highlighting next practices and recommendations, the report aims to serve as a reference tool for enhancing and influencing the policies and programs related to skills development in India. It can be used by TVET practitioners, policymakers, private sector and donor agencies for planning future engagements in the TVET sector in India.
India is at an exciting stage today, having made considerable progress towards its goal of creating a skilled workforce of 110 million people by 2022, as stated in the National Policy of Skill Development and Entrepreneurship (NPSDE), released in 2015 [NPSDE 2015]. It is presently training 10 million1 youth annually through the many schemes that are ongoing.
The Report provides an overview of the present capacity for TVET provision through short-term and long-term courses, by the state as well as non-state actors, and also through educational institutions such as schools, colleges and universities. It discusses previous education policies and the approach to TVET provision in the light of the priorities of the country as reflected in NEP 2020, as also the priorities that have come with the adoption of the 2030 Agenda for Sustainable Development of the United Nations (UN).
Finally, in order to achieve evidence-based results, the Report outlines a set of ten recommendations that should be adopted to help achieve the stated vision for TVET in the country. These include critical recommendations for informal workers who make up the largest portion of India's workforce. In particular, the Report makes important recommendations towards preserving and promoting India's vast reserves of tangible and intangible cultural heritage, an activity that can create livelihoods for large numbers of its citizens and also instil a sense of pride and ownership among the youth.
The ten recommendations are:
· Place learners and their aspirations at the centre of vocational education and training programmes
· Create an appropriate ecosystem for teachers, trainers and assessors
· Focus on upskilling, re-skilling and lifelong learning
· Ensure inclusive access to TVET for women, differently-abled and disadvantaged learners
· Massively expand the digitalization of vocational education and training
· Support local communities to generate livelihoods by engaging in the preservation of tangible and intangible cultural heritage
· Align better with the 2030 Agenda for Sustainable Development
· Deploy innovative models of financing TVET
· Expand evidence-based research for better planning and monitoring
· Establish a robust coordinating mechanism for inter-ministerial cooperation
The substance of the Report has been developed by an experienced team of researchers from the Tata Institute of Social Sciences, Mumbai, under the guidance of UNESCO New Delhi. The technical and financial partner — American India Foundation (AIF), is a leading not-for-profit organization committed to improving the lives of India's underprivileged, with a special focus on women, children, and youth.
As part of the launch, the media will have access to the following audio-visual products that include:
Note to the Editors:
The State of the Education Report for India is one of UNESCO New Delhi's flagship reports to be published annually. Its main objective will be to monitor progress towards the education targets in the Sustainable Development Goals (SDGs).
UNESCO has developed a Strategy for TVET (2016-2021) in alignment with Sustainable Development Goal 4 and the Education 2030 Framework for Action to strengthen TVET systems of Member States and advance youth employment, access to decent work, entrepreneurship and lifelong learning opportunities in specific national contexts.
The TVET Strategy for 2016 – 2021 has three priority areas:
· Fostering youth employment and entrepreneurship
· Promoting equity and gender equality
· Facilitating the transition to green economies and sustainable societies
About UNESCO:
UNESCO is the United Nations Educational, Scientific and Cultural Organization. It seeks to build peace through international cooperation in Education, the Sciences and Culture. UNESCO's programmes contribute to the achievement of the Sustainable Development Goals defined in Agenda 2030, adopted by the UN General Assembly in 2015.
In this spirit, UNESCO develops educational tools to help people live as global citizens free of hate and intolerance. UNESCO works so that each child and citizen has access to quality education. By promoting cultural heritage and the equal dignity of all cultures, UNESCO strengthens bonds among nations. UNESCO fosters scientific programmes and policies as platforms for development and cooperation. UNESCO stands up for freedom of expression, as a fundamental right and a key condition for democracy and development. Serving as a laboratory of ideas, UNESCO helps countries adopt international standards and manages programmes that foster the free flow of ideas and knowledge sharing.