GESS Dubai exhibitors upbeat on growth, expansion in Middle East
GESS Dubai was held in partnership with the UAE's Ministry of Education & also supported by the Ministry of Education Bahrain, Ministry of Education Kingdom of Saudi Arabia, Arab Bureau of Education for Gulf States (ABEGS), British Schools in the Middle East (BSME) and (KHDA) as Knowledge Partner.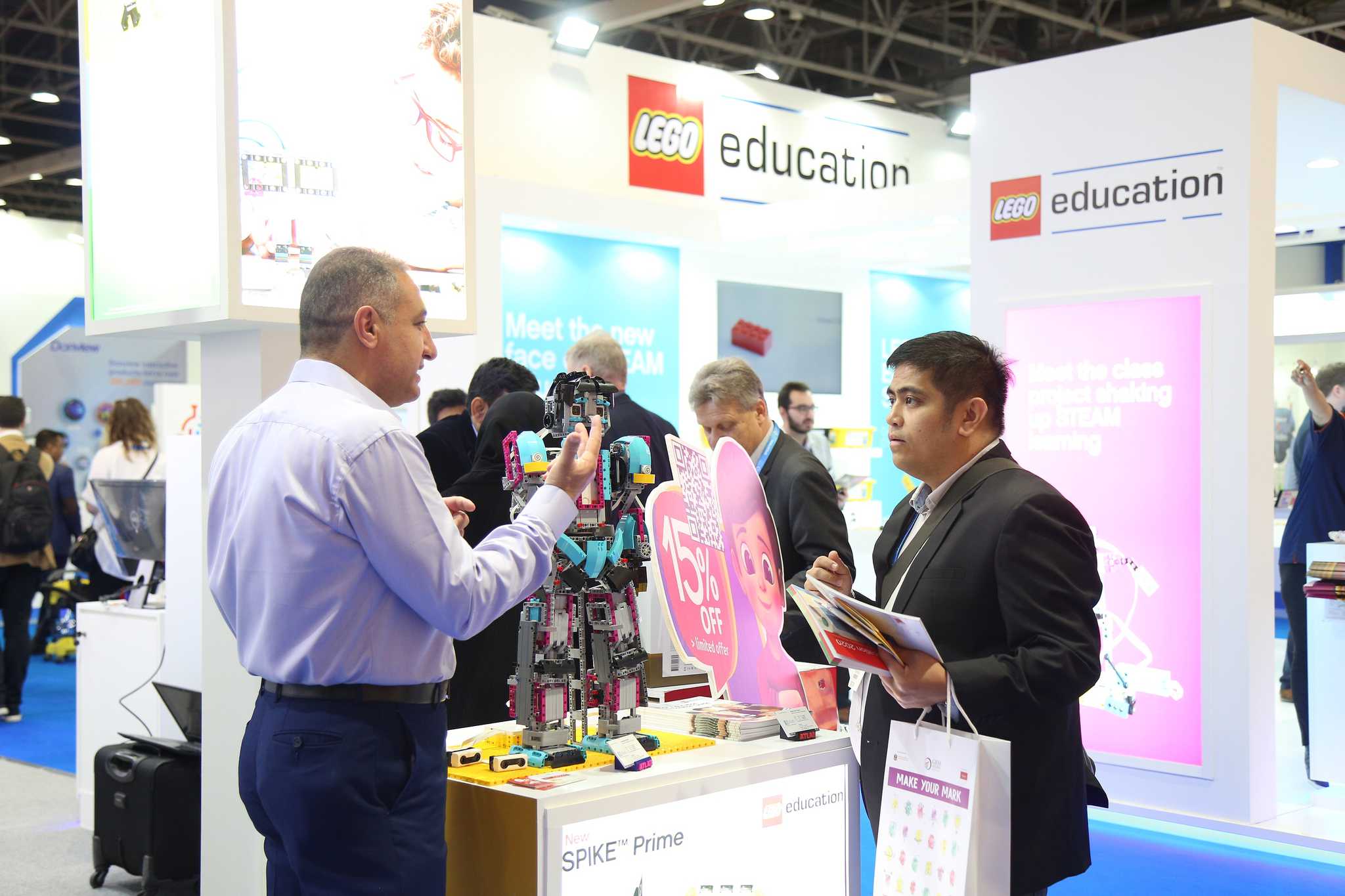 Dubai, United Arab Emirates; 1 March 2020:
Exhibitors at the 13th edition of the Global Educational Supplies and Solutions (GESS) exhibition in Dubai see bright business prospects in the Middle East, as schools throughout the region look to enhance their competitiveness by adopting innovative solutions and the latest technologies.
Business owners say the many public and private sector initiatives were undertaken during the past few years – such as establishing quality assurance authorities, building guidelines, and encouraging technology-driven education and smart initiatives, among others – have all combined to help improve the quality of education.
In addition, exhibitors welcome having a platform such as GESS, where they can meet key decision-makers from a burgeoning education market and who are increasingly allocating budgets to acquire a wide range of products and solutions.
"We've worked very hard to set up this platform where companies can explore new or enhance existing business by connecting them with the right people. Our key buyers' programme has been the conduit through which we have made this happen, and we are glad that exhibitors are finding the right audience at the event," said Sarah Palmer, Marketing and Conference Director, Tarsus, organisers of the event.
For his part, Eng. Mohammad S. Almadani, Chief Executive Officer of Classera Middle East, said GESS Dubai is an important part of their expansion strategy in this part of the world. "We are here with the mission to transform the education by using technology in close cooperation with the ministries of education in the region. It is the most significant show for us, not just in the UAE, but throughout the whole Middle East."
Headquartered in Silicon Valley, the US-based company has local offices in Jeddah, Oman, Cairo, and Dubai. "Classera has the biggest market share of K-12 using its smart learning solutions in the Middle East," Almadani said.
Dr. John Collick, Head of International Education Strategy at Promethean, said, "We established business in the Middle East many years ago. We see a significant year on year growth of our company and expect a huge opportunity in developmental projects in the region which is why we participate in GESS Dubai"
The company already has projects in the region. Last year, the global education technology provider had been appointed by the Egyptian Ministry of Education as a strategic partner to enhance teaching digitally and learning throughout the country. The partnership will see the Promethean ActivPanel upgrade 26,000 existing school classrooms and installed in new 'Intelligent Classrooms', which will be constructed over the next three years to bolster the country's education provision.
Besides the UAE, education suppliers are also setting their sights on opportunities now opening up in Saudi Arabia. Representatives from the Saudi Arabian General Investment Authority shared updates on the kingdom's education-focused initiatives at the event, saying deals have been closed and licenses issued to several prominent education institutions, such as GEMS Education, Kaplan, Astrolabs and Education First, among many others.
Seven more deals are in the pipeline with US- and UK-based institutions, with an expected combined capital investment of over $1bn to be poured into Saudi Arabia's education sector.
Support for small businesses
For the past few years, GESS has become the go-to platform for education start-ups keen to showcase their products to a growing market. Face-Up Co-Founder & COO David Spunar said, "The feedback is good, we received a good number of enquiries and hope to get the right partner in the region."
Launched three years ago, FaceUp is a web and mobile platform through which students can anonymously report bullying and other issues their peers are facing with their school counsellors.
Touch Education is another start-up from Lebanon. Its Chief Executive Officer Moussa Sweidan said, "In a world of rapid change, young people need the right mix of skills to thrive. Although academic skills are important, they are not sufficient to foster thoughtful, productive and engaged citizens."
Robotics is a solution by Touch Education, a forerunner in education technology. The Robotics programme has been developed as a result of collaborative innovation within the renowned education sector.
She said, "In Lebanon, we have many schools using our products. We are focusing on KG students. Every group works with one robot."
The three-day education conference and exhibition recently concluded at the Dubai World Trade Centre. It was held in partnership with the UAE's Ministry of Education and also supported by the Ministry of Education Bahrain, Ministry of Education Kingdom of Saudi Arabia, Arab Bureau of Education for Gulf States (ABEGS), British Schools in the Middle East (BSME) and Knowledge and Human Development Authority (KHDA) as Knowledge Partner.
"We are delighted to see another successful edition of GESS Dubai. The aim of the event is to help improve educational services in the region by providing a platform to share knowledge and best practice as well as key products and solutions that will improve the delivery of education across classrooms in the region," added Palmer, who announced that a special GESS Leaders in Education Edtech Summit will be held in Dubai on October 6-7 later this year, hosted by the Middle East School Leadership Conference, and designed specifically for educators who directly influence purchasing as well as school owners who direct strategy and training in the edtech sphere.
The GESS exhibition and conference returns to Dubai on March 2-4, 2021 at DWTC.
Indian Debating League 2023 Concludes After 6000 Debates Across 450 Schools, at IIT Delhi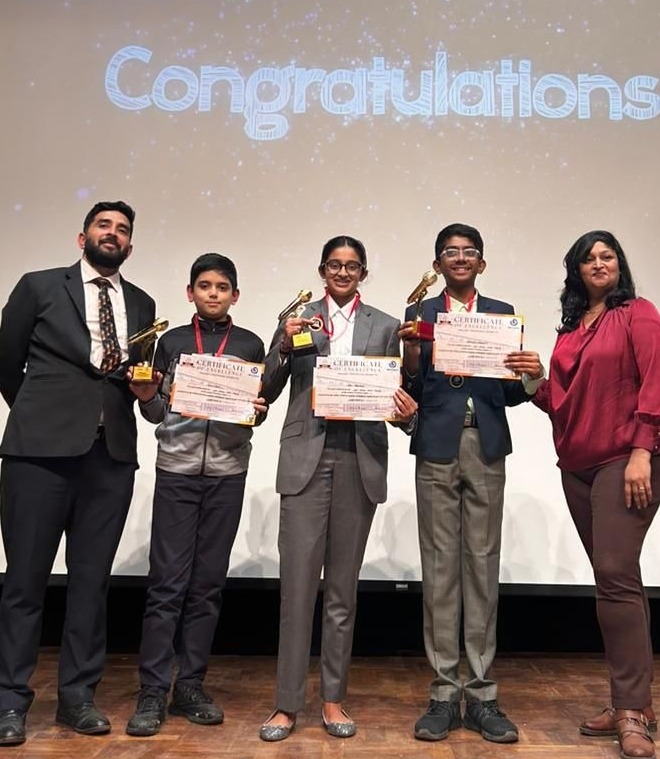 In a thrilling, high-energy competition, the Indian Debating League (IDL) 3.0, which brought together 450 schools across 25 States and Union Territories across the country, successfully concluded its highly anticipated Finale at IIT Delhi today. Team Maharashtra won the coveted title of Indian Debating League in the Middle school category (IDL) 2023- 3rd Edition while Team Haryana stood first in the Junior & Senior school category. This event has not only showcased the remarkable talent of our nation's young debaters but also underscored the importance of exploring our cultural roots across the Eras and reclaiming our heritage. The event promised a dynamic exchange of ideas, with a distinguished panel of Judges from IIT DebSoc. Global Language learning leader, Burlington English and Indian Debating League (IDL) hosted the finals of the Indian Debating League at IIT Delhi.
This year's edition attracted participation from schools from all corners of India, including Vasant Valley, New Delhi; Step by Step, Noida; Strawberry Fields High School, Chandigarh; Dhirubhai Ambani International School, Mumbai; Learning Paths School, Punjab; Jammu Sanskriti School; Kanha Makhan Public School, Vrindavan; Billabong High International, Jabalpur; American International School, Chennai; Woodstock School, Mussoorie; NASR School, Hyderabad and Jayshree Periwal International School, Jaipur.
Amit Baveja, MD, Burlington English India said, "As we conclude the exhilarating journey of the Indian Debating League 3.0 Finals, Burlington English is proud to stand alongside IDL and IIT Delhi in fostering a culture of eloquence, critical thinking, and collaborative learning. As an extension to our commitment towards the New Education Policy 2023 that strongly emphasizes developing oral, written, and digital communication skills, to enable effective expression of ideas and collaboration among students, we align seamlessly with the spirit of this competition. We believe that through platforms like IDL, we are not just shaping skilled debaters but contributing to the development of articulate leaders for tomorrow."
Renowned and celebrated for fostering 21st-century skills in a gamified, engaging format, the Indian Debating League is a unique format modeled on the IPL. Having partnered with Debate Coaches from the top 10 countries on the WSDC Leaderboard, they are keen to put Indian Student Talent on top, tangibility ensuring recognition.
Commending the IDL 3.0 Finale, Rajnish Kumar, co-author of "The Power and Curiosity" and COO, of National e-Governance Division, Digital India Corporation said "Curiosity and the art of debate are two powerful forces that drive intellectual exploration and foster a deeper understanding of the world around us. These interconnected aspects of learning not only stimulate critical thinking but also ignite a passion for knowledge and discovery. When combined with the art of debate, curiosity becomes even more potent. Debates like this can empower individuals to become lifelong learners, critical thinkers, and active participants in shaping a more informed and inclusive society.
Kamal Kashyap, Founder, and CTO of, Indian Debating League said, "In a month the Olympics of Debating will happen at WUDC Vietnam, setting the trend for the hiring of University Coaches at Harvard, Stanford, and Oxford, as well as National Debate Coaches and Judging Paradigm for contemporary themes around the world. Our national Debating Leagues like IDL 3.0, Republic Day Forensics, Frankenstein Sustainability, as well as mentoring the 350+ Adjudicator Landscape for India is the foundation upon which we look forward to leapfrog in building future skills."
The final Event at IIT Delhi was an electrifying display of oratory skills by contestants from 3rd to 12th grades, engaging with the theme The Odyssey of India- Ancient India to AI Led India, rethinking culture and reclaiming our heritage.