Gujarat Teacher Finds Television Sets For His Students During No-School
This teacher from Dahod, Gujarat got old television sets and had them repaired for his students to be able to learn during schools are closed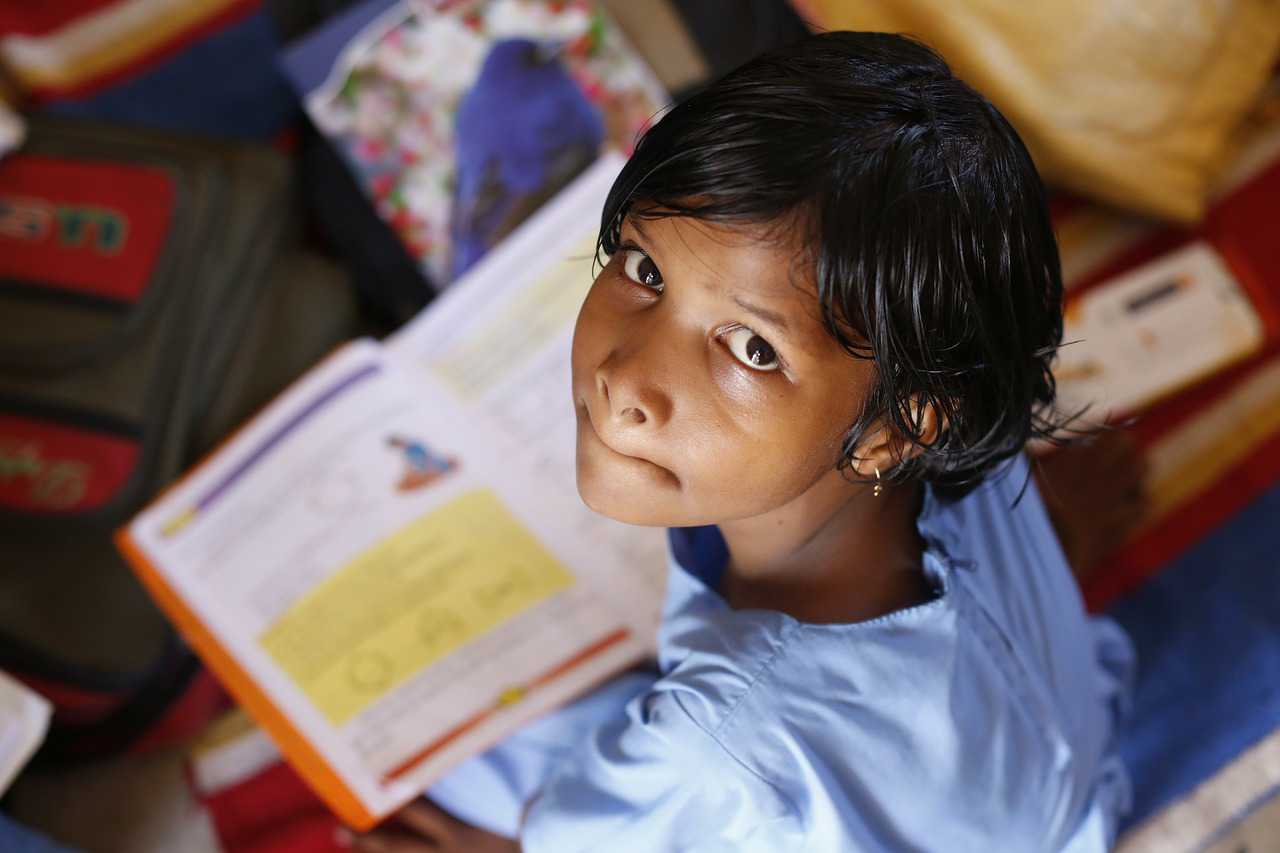 The digital divide is affecting education all around the world, especially now when the pandemic makes it mandatory for children to stay home and learn online. Many projects by the Indian government have begun to help children from rural and economically challenged backgrounds to learn through television. But what if families can not afford a television set, should such children be left behind? No, Ravindra Prajapati, an assistant teacher from Dahod, was determined to not let his students suffer.
At Dablara Primary School in Fatepura taluka, Gujarat, students could not attend school due to lockdown and were unable to learn online since most families do not own television sets. Prajapati did not accept this and set out to find some TV sets for his students. He appealed to many Whatsapp groups expressing the condition of education and requesting donation of unused television sets, disc-antennas and receivers.
Soon after his appeal to the general public, he received five TV sets and seven disc-antennas. He asked a television repairman in Sukhsar to repair those TV sets that didn't work. These were set up at different locations and those who had televisions were provided with receivers and antennas to complete the set. Prajapati said, "At least five students and a maximum of 12 students now study at seven locations using these televisions. In two places where there were TVs but no antennas and receivers, we provided only antennas and receivers."
The officials of the education ministry have been appreciating Prajapati for his noble attempt to begin bridging the digital gap. Dahod District Education Officer (DEO) Mayur Parekh said, "The effort is what can inspire other teachers as well. If others start making such changes, education will definitely start improving."
Source Credit: TOI
*The image used is for representation purpose only.
This Young Woman From A Tribal Village Is Teaching The Children While Schools Are Closed
The only graduate of a Tamil Nadu village has volunteered to teach the children of the village while the pandemic persists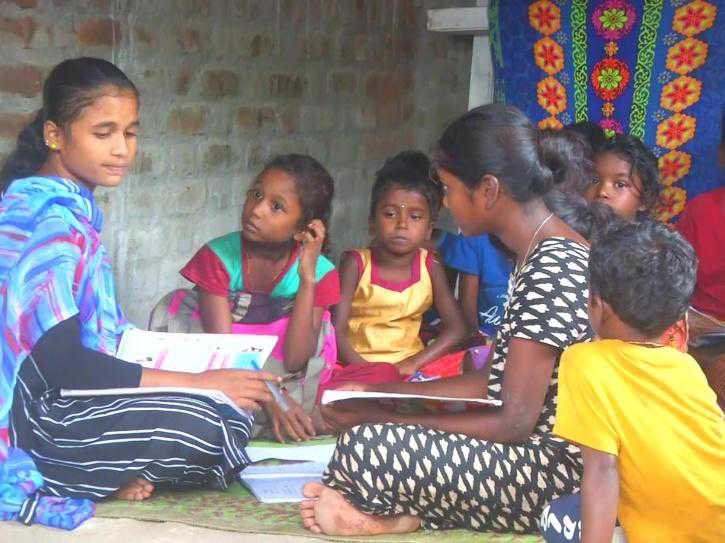 Where the digital network failed these tribal children in the southern part of India, their own stood to support them. Sandhya volunteers in teaching the kids of her village, Chinnampathy in Tamil Nadu. She is a graduate of B.Com, she is the only person from her village to have graduated college. Sandhya told India Today, "If it rains, we can't go to school. We only have one bus to our village and so after a certain age, people drop out of school."
Having gone through struggles herself, Sandhya knows how important a teacher and school is for growing children. So she volunteered to teach the children by herself, so they don't lag behind due to school closure. Sandhya said "When I was a child, I had no one to help me study. These children here have me to help them study."
One must ask the children from a remote rural or economically backward area, how it feels to not have the proper learning opportunities. The pandemic took more than the ability to roam about freely, it snatched away the ability to go to school for children on a global level. While it is easier for families with better income to support their child's online learning, most rural and financially challenged families are struggling.
The Indian government did start many projects for such students, but even learning via a television channel or free online course needs some basic gadgets and network connection. Many remote villages, like the tribal village, Chinnampathy, can not find enough network strength to have their children sit in front of a television and learn via the education channels.
On being asked how her classes are enduring she said, "The children come and ask me very freely all their doubt and they are not afraid of me. I see these children learning well and answering all the questions when I ask them."
Youth like Sandhya, who appreciate and signifies the work educators do and want to help the cause, are the future of the education sector!