Highlights from the Bett Asia Leadership Summit and Expo in Kuala Lumpur, Malaysia
This year, the Bett Asia Leadership Summit and Expo took place at the Mandarin Oriental, Kuala Lumpur, Malaysia. The two-day conference on November 15 and 16 was witness to individuals and organisations in the forefront of innovation.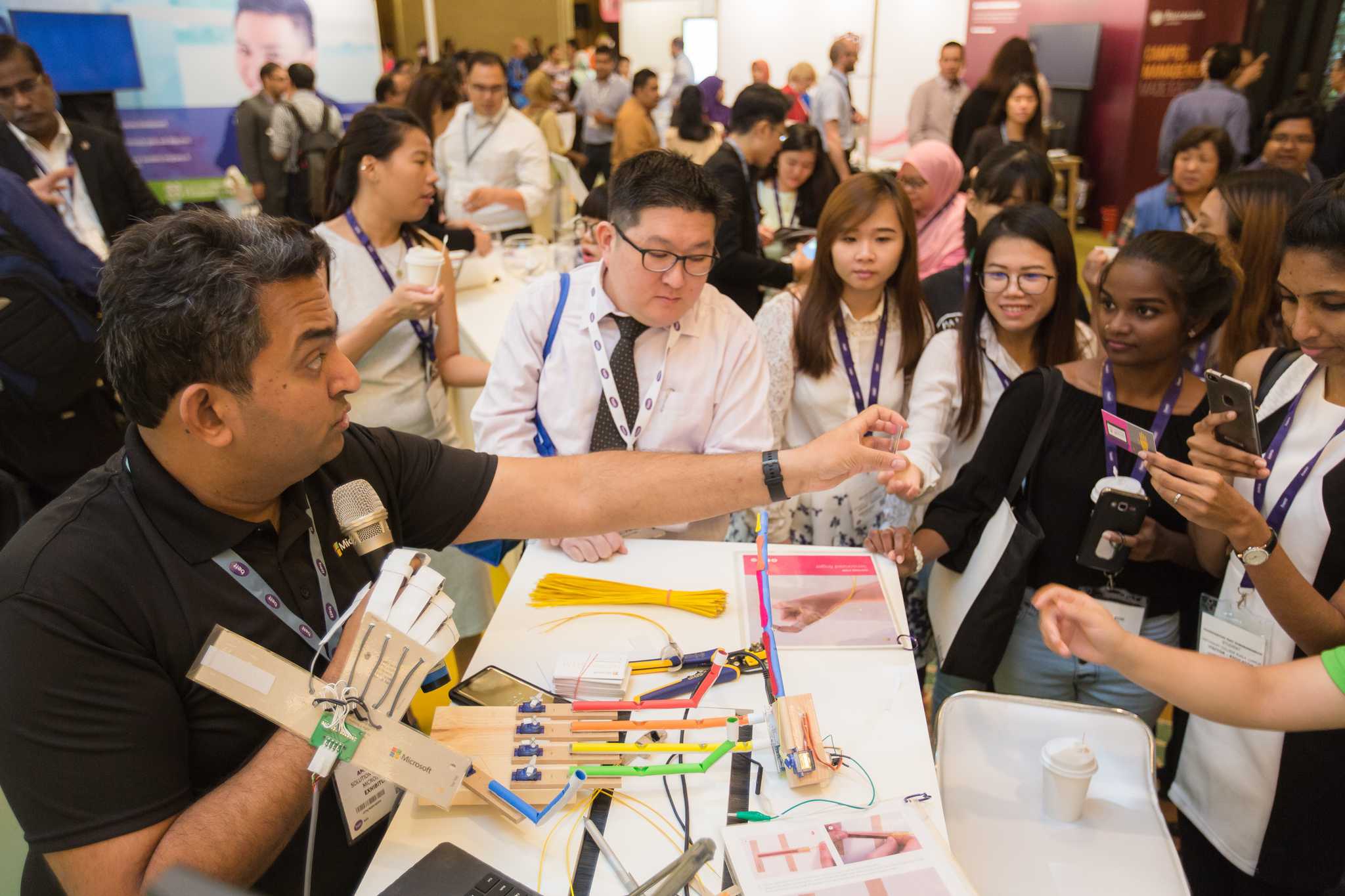 This year, the Bett Asia Leadership Summit and Expo took place at the Mandarin Oriental, Kuala Lumpur, Malaysia. The two-day conference on November 15 and 16 was witness to individuals and organisations in the forefront of innovation. Experts discussed topics nominated by policy and decision-makers from K-12 to TVET (Technical and Vocational Education and Training) which addressed key opportunities to improve education systems and further student outcomes across the region. Along with the summit, an expo showcased the latest tools and technologies set to transform the learning environment. Educators could drop into CPD (Continuing Professional Development) accredited Learn Live sessions and attend practical hands-on demonstrations which provide opportunities to network, collaborate and share with peers.
This year truly saw the convergence of technology and education. Addressing key opportunities to support collaboration and improve education systems across the Asia Pacific region, the action-packed event paved the way for thought-provoking discussions, interactive exhibits and business opportunities.
Bett Asia was officiated by YB Dato' Seri Mahdzir bin Khalid, Minister of Education – Malaysia, and brought together over 1,700 attendees comprising policy makers, leaders and experts in education and technology sectors around the world. The two-day event was themed 'Cultivating Global Collaboration in Education' in honour of the 50th anniversary of ASEAN.
Simon Presswell, Managing Director for Education, Technology and Broadcasting at Ascential (Bett Asia) commented, "We are delighted with the participation and support that we received for this year's event. It is Bett Asia's intention to make a positive impact in transforming and advancing the educational system to one that meets and exceeds the challenges of modern times."
Esteemed panellists at the event included Sir Michael Wilshaw, Her Majesty's Former Chief Inspector of Schools, Ofsted, and Senior Advisor, GEMS Education; H. E. Mme Sengdeuane Lachanthaboun, Minister of Education and Sports – Laos; and Dr Sophon Napathorn, Vice Minister for Education – Thailand. Throughout the empowering discussion, the panellists reflected on ASEAN's past successes and shared their outlook on the Work Plan on Education 2016-2020, which was designed to unify collaborative efforts on education and develop a coordinated ASEAN position on global education issues.
Leaders at Bett Asia talked about the great need for new methods of teaching and learning because the accelerated pace of technological development in the new millennium demands an education system that has a focus beyond just examinations and discipline.
Malaysian Education Minister Mahdzir Khalid said, "We must widen the focus of our education system beyond examinations and discipline, reconceptualise teaching and learn to maximise positive social transformation and innovation."
He referred to studies that suggest that 65 per cent of children in primary school today will have jobs that do not yet exist. This is why students should be given the opportunity to apply their learning experience in ways that are relevant to their future, he said. In addition to digital literacy, education should give learners the understanding of how to apply and innovate technology.
A keynote session by Anthony Salcito, Vice President – Worldwide Education, Microsoft USA on Digital transformation in Learning, device demos, partner solutions, the passport adventure competition, and the Microsoft School Leaders and the Teachers Academy was one of the highlights of the event.
There were panel discussions on topics such as 'Shifting cultural expectations around traditional learning' which explored the idea of adjusting the emphasis from rote memorisation to project-based, holistic learning to stimulate critical thinking in students; 'Encouraging self-direction in Higher and Vocational Education', where the idea of how to stimulate students to take responsibility and identify gaps in their own learning and plan their own trajectory to the workforce was discussed; and 'Smashing gender stereotypes', a discussion which celebrated the pivotal role women have in STEM, Higher Education and research positions and the importance of encouraging female students to follow suit.
The expo attracted over 1,700 educators of all levels, education professionals and decision-makers from across ASEAN to share intelligence on how to improve learning in the 21st century. Educators from 175+ schools and universities and 160+ Government leaders attended to discover, experiment and source new technologies and resources.
The Bett Asia Awards celebrated and rewarded the creativity and innovation found throughout Asia's education sector. The game changer award was won by Apurba Kumar Das – Assistant Teacher, Faridpur Govt. Girls' High School, Bangladesh, GL Education – Whole Student View Assessments, United Kingdom won the award for innovation, Raymond Mitchel Africa – Science and Design Educator, CAS and Personal Project Coordinator, Manila Xiamen International School, Philippines won the award for leadership and Yayasan Generasi Gemilang – Malaysia won the award for collaboration.
The Bett Asia Leadership Summit and Expo was powered towards enhancing the quality of education through innovation and global collaborations. Bett is a leading global technology exhibition and congress series for teaching and learning-related data and management tools. Covering the breadth of lifelong learning, the series brings together industry leaders, practitioners, professionals and inspirational figures to share ideas on how to support learning together through technology. The Bett global series covers events in the United Kingdom, Latin America, Asia and the Middle East.
International Baccalaureate Experiences 31% Surge in Authorized IB World Schools Across India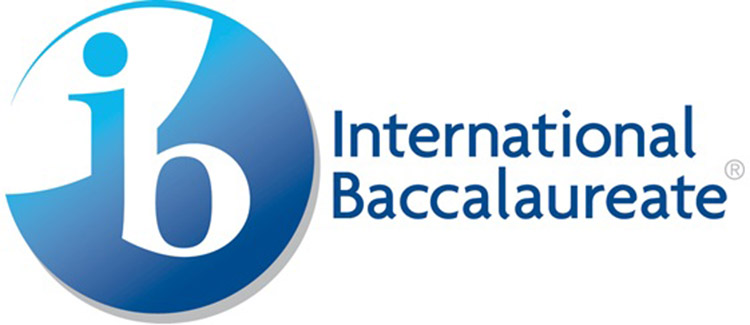 The International Baccalaureate (IB), a global educational foundation headquartered in Switzerland, reports substantial growth over the past five years in India. The surge, amounting to a 31% increase in authorized IB World Schools, reflects the growing preference for IB programs among schools nationwide. According to Haif Bannayan, the Global Director of Business Development at IB, the organization offers four comprehensive programs for students aged 3-19: the Primary Years Programme (PYP), Middle Years Programme (MYP), Diploma Programme (DP), and Career-Related Programme (CP).
As of 2023, there are now 226 authorized IB World Schools across India, collectively delivering 378 authorized IB programs. This breakdown includes 138 schools offering PYP, 59 schools providing MYP, 155 schools delivering DP, and 26 schools offering CP. However, the current distribution of IB World Schools remains concentrated in metropolitan areas like New Delhi, Gurugram, Mumbai, Kolkata, Bengaluru, and Chennai.
To address this imbalance and make IB education more accessible and affordable nationwide, the Delhi Board of Secondary Education (DBSE) collaborated with IB as part of Delhi's educational reforms under Arvind Kejriwal. In August 2021, they signed a Memorandum of Understanding to introduce IB programs in 30 government schools in Delhi. This initiative aims to encourage more schools to adopt the IB curriculum in the future.
Recognizing the evolving educational landscape in India, IB is actively collaborating with Indian institutions and educational authorities to extend its framework to students from diverse backgrounds and regions. Haif Bannayan expressed eagerness for ongoing dialogues with leaders to facilitate the delivery of high-quality, globally-oriented education to an even greater number of students.
The Diploma Programme (DP) offered by IB stands out globally, consistently aligning with or surpassing international standards, as indicated by the DP Country Alignment Study 2023. The study emphasizes the adaptability of DP courses to diverse national contexts, showcasing their seamless integration. Furthermore, it underscores the meticulous crafting of DP curricula to facilitate substantial depth and breadth of learning, illustrating their rigor and comprehensive educational value.
Bannayan highlighted the IB's acclaim for its emphasis on languages and global principles, coupled with a consideration of students' cultural backgrounds. This approach fosters a profound comprehension of the world, shaping graduates into multilingual thinkers poised to make a positive impact on a global scale.