HRD Minister inaugurates 3400+ Test Practice Centres for entrance examinations for Higher Education across 622 Districts in the country
These test centres have been set up to facilitate students appearing in entrance examinations for Higher Education to hold practice sessions to enable them to get used to the changed mode and pattern of examination.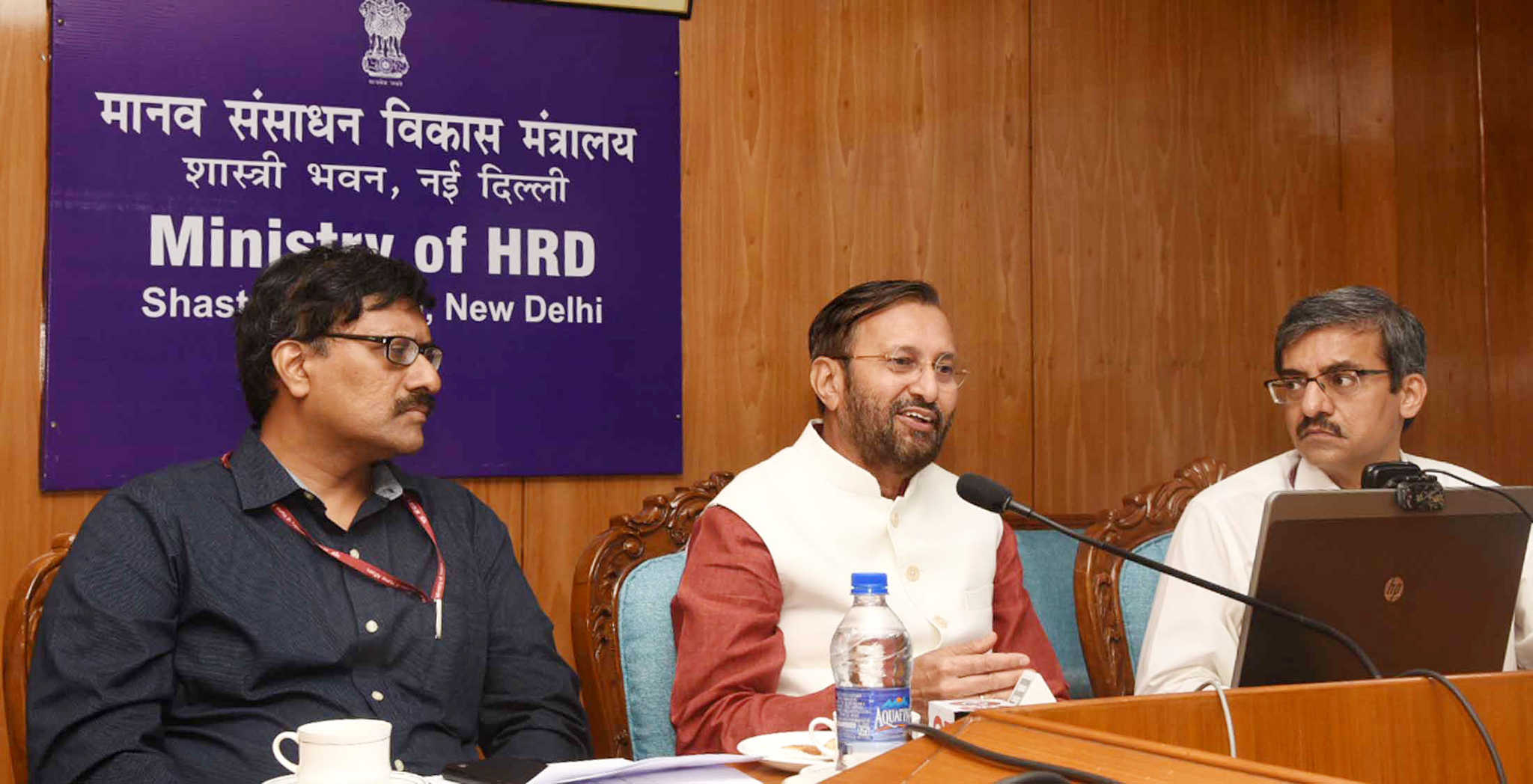 The Union Minister for HRD, Prakash Javadekar has inaugurated a network of more than 3,400 Test Practice Centres (TPCs) spread across the 622 Districts in the country. 25 Test Practice Centres (TPCs) joined Minister of HRD through Google Hangouts in this inauguration at New Delhi on Sunday. These test centres have been set up to facilitate students appearing in entrance examinations for Higher Education to hold practice sessions to enable them to get used to the changed mode and pattern of examination.
While interacting with Test Practice Centres (TPCs), the Union Minister said that the government is committed to providing quality education with equity, therefore we are launching Test Practice Centres across the country for those students who do not have computers and smartphones. Now no student will suffer due to lack of resources, the Minister added.
He further said that the government has changed the pattern of JEE (Mains) and UGC NET Examination from this year. Now it has become computer based instead of Pen and Paper mode. The new exam pattern is more Transparent, leak-proof, scientific, student-friendly and fast. In order to provide a facility for practice for the changed pattern, National Testing Agency (NTA) has established Test Practice Centres across the country.NTA has also launched a practice App through which students can practice on their own on their computers or on smartphones. This is the real revolution in the field of competitive examinations, the Minister explained.
While interacting with students, HRD Minister informed students that now students can access IIT PAL(Professor Assisted Learning) video lecture on SWAYAM Platform for the preparation of JEE. The HRD Minister received overwhelmed response from all 25Test Practice Centres. Students from various centres appreciated and thanked the government for this particular initiative. Secretary, Higher Education Shri R. Subrahmanyam and DG, NTA Shri Vineet Joshi were also present during the video conference.
In order to bring efficiency, transparency and qualitative difference in competitive examination process for Higher Education, MHRD has set up 'National Testing Agency' (NTA), (www.nta.ac.in) a premier testing organization, to conduct entrance Tests for higher educational Institutions. The NTA has been mandated to conduct JEE (Main), NEET (UG), UGC-NET, CMAT and GPAT examinations.
NTA has established, a network of 'Test Practice Centres' (TPCs)across the country in about 622 Districts in 33 States/UTs, so that students of rural areas and others, get an opportunity to practice the Computer Based Test (CBT)before the exam. The TPCs will provide Mock Tests to the candidates of JEE (Main) and UGC-NETexaminations.
For setting up TPCs, the NTA has engaged a large number of schools and colleges, that have 30 or more Internet-connected PCs/laptops at one location. Depending on the demand, the TPCs function for one shift (02:30 PM – 05:30 PM) on all Saturdays and two shifts (11:00 AM – 02:00 PM, 02:30 PM – 05:30 PM) on Sundays. As on date, more than 3400 TPCs have been set up including 689 Kendriya Vidyalayas and 403 Jawahar Navodaya Vidyalayas. State-wise number of TPCs and computers available for practice therein is as follows –
Sl. No

State/UT

No. of TPC

No. of Districts where TPC is available

No. of computers

1

Sikkim

7

4

196

2

Andaman & Nicobar Island

8

2

230

3

Mizoram

9

7

301

4

Nagaland

9

7

417

5

Goa

11

2

586

6

Meghalaya

11

7

535

7

Tripura

12

5

549

8

Puducherry

15

4

1109

9

Manipur

17

10

618

10

Chandigarh

18

1

1243

11

Arunachal Pradesh

21

14

655

12

Himachal Pradesh

44

12

2325

13

Jammu & Kashmir

47

16

2296

14

Uttarakhand

76

13

4683

15

Assam

77

30

3862

16

Jharkhand

81

18

6788

17

Chhattisgarh

86

21

8067

18

Telangana

90

17

7230

19

Delhi

96

10

7793

20

Bihar

98

30

5439

21

Orissa

108

27

8672

22

Gujarat

109

28

7765

23

West Bengal

115

20

7509

24

Andhra Pradesh

122

13

14437

25

Haryana

122

22

7753

26

Punjab

144

22

17611

27

Karnataka

181

29

13679

28

Rajasthan

190

32

14494

29

Tamil Nadu

229

31

33646

30

Madhya Pradesh

241

49

24208

31

Kerala

318

14

19355

32

Maharashtra

325

36

23362

33

Uttar Pradesh

369

69

24935

Total

3406

622

272348
Any student can use the facility in TPC free of charge. For registration, students across the country can register themselves, online through NTA Website (https://www.nta.ac.in) or using 'NTA Student App' available on Play Store. They can offer their choice of TPCs near their location.
Students are communicated about the allotted TPC, 1 day before practice date through SMS. In the allotted TPC, they can practice and can experience the actual method of taking a CBT. Computer-Based Mock tests are provided to the candidates of JEE (Main) and UGC-NET, so that they can familiarize themselves with the logging process, going through detailed instructions regarding the test, using the mouse for attempting each question, navigating between questions, reviewing and editing their options and submitting questions as they would be required to do in the actual tests.
The TPCs are made operational based on the student demand. A trial run, of Mock Tests, was conducted on the 8th & 9th September 2018, wherein 2,452 candidates practiced at 96 TPCs across the country and the candidates were provided instantaneous assessment & feedback on the Mock Test. About 2,000 candidates were scheduled for 15th September in which 87 TPCs participated and about 3,000 candidates were scheduled for 16th September in which 85 TPCs participated. State wise details are as follows –
Sl. No.

State/UT

No. of TPCs (15 Sep)

No. of TPCs (16 Sep)

1

Andhra Pradesh

2

4

2

Arunachal Pradesh

1

1

3

Assam

3

1

4

Bihar

4

5

5

Chandigarh

1

1

6

Chhattisgarh

2

2

7

Delhi

7

7

8

Gujarat

6

6

9

Haryana

4

3

10

Himachal Pradesh

3

1

11

Jammu & Kashmir

1

2

12

Jharkhand

3

3

13

Karnataka

1

1

14

Kerala

1

3

15

Madhya Pradesh

3

5

16

Maharashtra

9

10

17

Manipur

1

1

18

Orissa

2

2

19

Punjab

3

2

20

Rajasthan

5

3

21

Sikkim

1

22

Tamil Nadu

3

4

23

Telangana

4

3

24

Uttar Pradesh

8

9

25

Uttarakhand

1

1

26

West Bengal

8

6

Total

87

85
The Mock Test is also available for students to study at home or anywhere, wherein so far, more than 55,000 candidates have taken online test from NTA website and more than 32,000 have downloaded the Mock test for practice in offline mode. The test can also be practiced on NTA Student App; so far more than 10,000 students have downloaded the App.
The "Mock Test" at NTA marks the beginning of complete 'Computer Based Test (CBT)', era.
Video Conferencing through Google Hangout was successfully held with HRD Minister and around 25 TPCs with 1993 students. State wise details are as follows –
| | | | |
| --- | --- | --- | --- |
| Sr. | State | No. of TPCs | No. of Students |
| 1 | Andhra Pradesh | 2 | 145 |
| 2 | Arunachal Pradesh | 1 | 10 |
| 3 | Assam | 1 | 28 |
| 4 | Bihar | 2 | 178 |
| 5 | Delhi / UT | 2 | 177 |
| 6 | Gujarat | 2 | 238 |
| 7 | Jharkhand | 2 | 96 |
| 8 | Karnataka | 1 | 41 |
| 9 | Madhya Pradesh | 1 | 74 |
| 10 | Maharashtra | 2 | 262 |
| 11 | Manipur | 1 | 10 |
| 12 | Orissa | 1 | 101 |
| 13 | Rajasthan | 2 | 145 |
| 14 | Tamil Nadu | 1 | 53 |
| 15 | Uttar Pradesh | 2 | 312 |
| 16 | West Bengal | 2 | 133 |
| | Total | 25 | 1993 |
Source – Press Information Bureau, Government of India
ASER2022 – The 'Asar (impact)' of the Pandemic
The ASER report shows the 'asar (impact)' of the pandemic and years of neglect of early years education.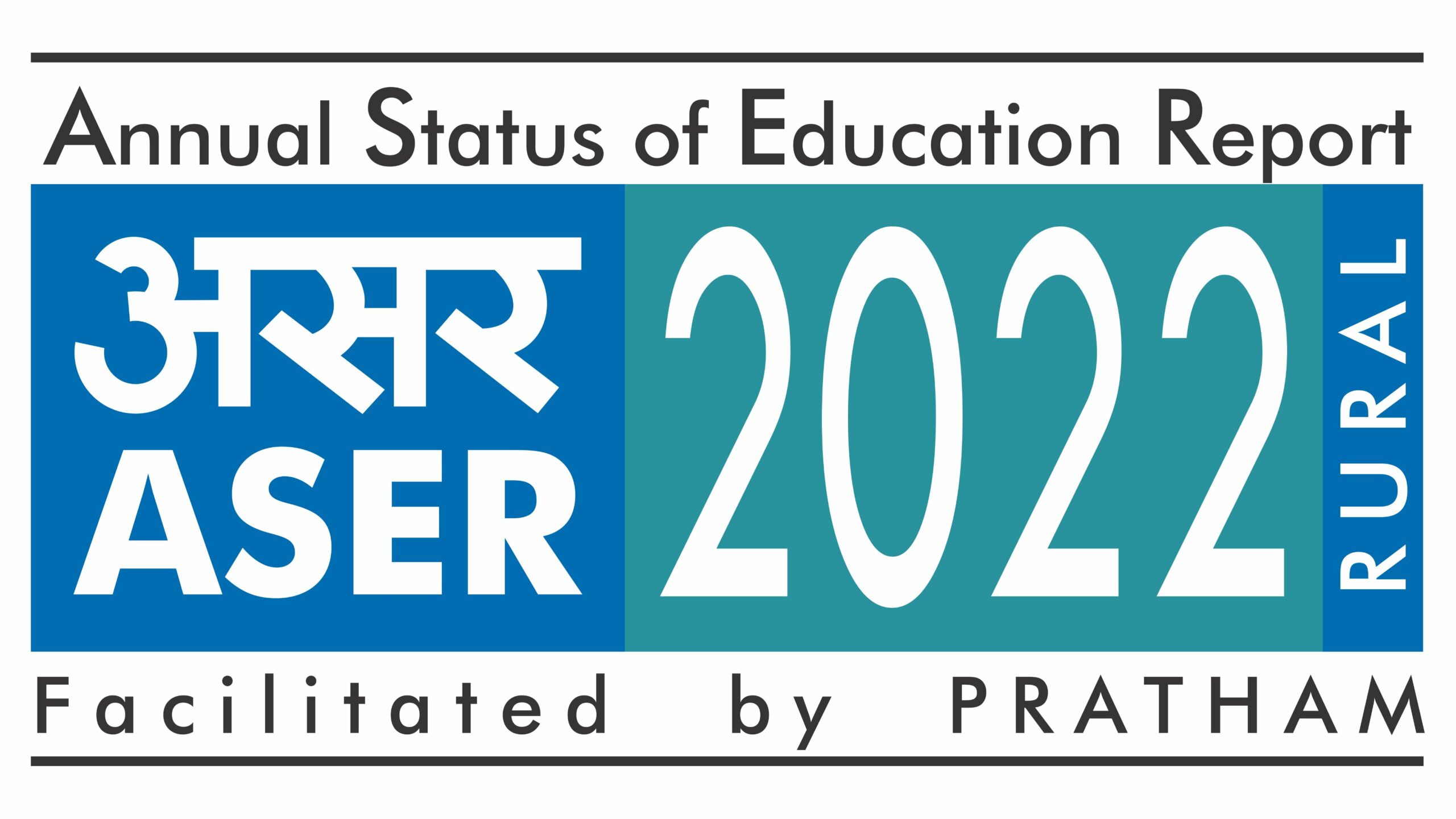 The ASER a very comprehensive report on education outcomes in government schools is out and as usual, the press is lamenting the fact of how children of grade 4 cannot do division or how children of grade 2 cannot read!
Well, what most journalists, parents, and policymakers do not understand is that till the foundation is weak, the building will always have cracks and be structurally unsound!
And that is exactly what is the problem with education in our country, which hopefully will now be rectified with NEP 2020 and NCF 2022.
Of course, children in grade 4 cannot do division, because these children were not taught numeracy skills in their early years. Of course, they cannot read in grade 2 because they were not given foundational literacy in their early years.
But let's focus on the positives in the report, page 27 talks about the early years, it states the following-
  The new education policy and its foundational stage emphasis– The impetus for integrating preschool and school education took another giant step forward with the release of the National Education Policy, or NEP, in 2020. This new policy did three things simultaneously: it acknowledged the vital importance of early childhood education, elevated it to the status of school education, and integrated it into the continuum of educational opportunities offered to children. It did this by envisioning age 3-8 as a single integrated 'foundational' stage in a child's education, consisting of 3 years of pre-primary education and the first two years of primary school. This stage would offer a continuum of access, to be provided by expanding and strengthening the existing network of standalone AWCs, co-located AWCs, and pre-primary classes in schools; as well as a continuum of learning opportunities, to be achieved by developing a new curricular and pedagogical framework for the foundational stage.
  Enrolment of 3- and 4-year-olds increased – Many observers expected that after remaining closed for such a long period, children and their families would find it difficult to return to school, resulting in higher dropout rates and lower enrolments in educational institutions. An important finding that emerges for all age groups, including the youngest learners, is that this is far from the case.
  Shift from private to government, especially in early years-ASER 2022 enrolment data shows a shift from private to government institutions at all levels of schooling, unsurprising given the loss of livelihoods and financial distress experienced by households during the pandemic as well as the reported closure of many low-cost private schools. This pattern is visible among young children as well.
  Stress on the appropriate age of entry to grade 1-Major national policy documents – the Right to Education Act (2009), the Early Childhood Care and Education policy (2013), and the National Education Policy (2020) all reiterate that children should enter Std I of primary school at age 6. However, on the ground, institutional guidelines for what 5-year-olds can do vary both by the state as well as by type of institution. For example, ICDS Anganwadis offer preschool education to children in the 3-6 age group, while many state governments allow children to enter Std I at age 5. These ambiguities have resulted in 5-year-old children being enrolled in many different forms and levels of educational provision
It is clear from the above that if the focus, as defined in the NEP 2020, is given on the early years, 3-6 years then the learning foundation will be strengthened, and to do that all states need to do the following-
Uniform age of entry to grade 1 and nursery– Ensure that the age of entry to grade 1 is 6 and above and not 5. Sadly most of the states take children at age 5 in grade 1 and that robs them of a strong foundation in ECE and Foundational Literacy and Numeracy.
Ensure that Anganwadis are linked with the schools, so that transition is smoother both in settling and curriculum, this is clearly envisioned, planned, and detailed in the NEP 2020 with Balvatika and the new 5+3+3+4 age breakup, where 3 years of preprimary and 2 years of primary are clubbed together. But only 23 states have accepted the NEP 2020!
Train the teachers– Presently the Anganwadi teachers do not get training about ECE, they are involved in care, nutrition, health, election, and many other duties. The NEP 2020 has given a plan for teacher training too and it will soon be implemented. With trained teachers, children will learn in developmentally appropriate ways and then the ASER report would have more positives to celebrate.
ASER is always a wake-up call to our governments, SCERT, and policy makers, it's time that we wake up and implement the right age, curriculum, and teacher training in the early years to become a country that invests in its littlest citizens.
The author is Dr. Swati Popat Vats, a child rights activist with over 33 years of experience in early years education and research. She serves as President of Early Childhood Association and Association for Primary Education and Research. She leads over 500 preschools of Podar Education Network that are completely in line with NCF 2022 and FLN goals.