HRD panel recommendations a harbinger of an effective National Education Policy
An HRD panel has made a number of recommendations on the overall education scenario in India in an effort to bring in an effective National Education Policy.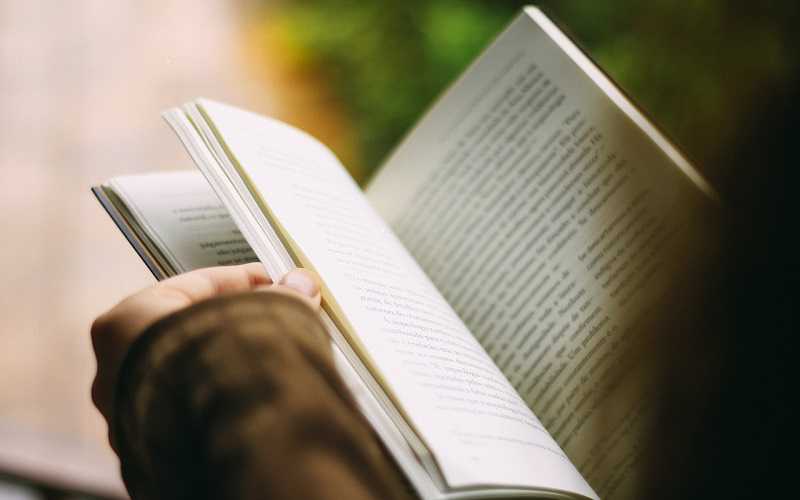 A Human Resource Development Ministry's panel has made a number of recommendations aimed at ultimately evolving a national education policy. Some of the key ones dealt with framing legal standards and benchmarks for coaching institutes, limiting 'no-detention' till Class V, grading schools and introducing a new curriculum framework to replace the 2005 National Curriculum Framework (NCF).
The committee, headed by ex-Cabinet secretary T S R Subramanian pointed out that textbooks and pedagogy should strive for nurturing better human beings and so should carry high ethical content. It has also recommended a review of curriculum every 5 years instead of every decade as is the case now. If this proposal goes through, NCERT textbooks will change in the next few years.
These and other recommendations will be discussed with states and the HRD ministry plans to launch 25 programmes as part of the new education policy. The policy proposals will be soon sent to the Cabinet.
Other recommendations included teaching in mother tongue in elementary level and a massive programme of remedial coaching in government schools. A recommendation that has the potential of increasing the reach of government schools is the setting up of composite schools enabling many schools in an area to make common use of laboratories, playgrounds and other resources. It is noteworthy that composite schools are already functional in Uttarakhand and Chhattisgarh.
In a sensible move, the committee stated that students should face examinations after class V, thus summarily setting aside the 'no-detention' policy.
Besides structural changes, the committee also recommended rewards for performing states. Also, it is envisaged that extra support would be provided to teachers who have contributed by way of outstanding papers and research. Bringing more clarity for interested foreign universities, the committee stated that foreign universities will need to have a domestic partner and will not be allowed to set up stand-alone campuses in India.
The committee also had the functioning of existing institutions on its radar. While it was recommended to completely overhaul the National University of Educational Planning & Administration (NUEPA) due to its failure to deliver desired results, the All India Council of Technical Education (AICTE) was praised for being proactive and transparent while it was pointed out that UGC needs to be more transparent.
It is a good sign when a government panel has its ear to the ground and actual sees the ground reality without distortion. The panel duly noted despite a large scale expansion, quality remained one of the biggest bugbears of Indian education system. "In the last more than six decades, massive investments have been made in education but there has been a big question on quality. So far the tendency has been to make big-bang announcements without carrying out reform at ground level," a source said.
"Grading system will help government to find out why some schools are doing better and what intervention will be needed by the government. We are also serious about IES," the source said.
Learning Beyond the Traditional: Exploring Different Learning Styles and Teaching Strategies
Using new methods of teaching will have a positive impact on the academic performance of the students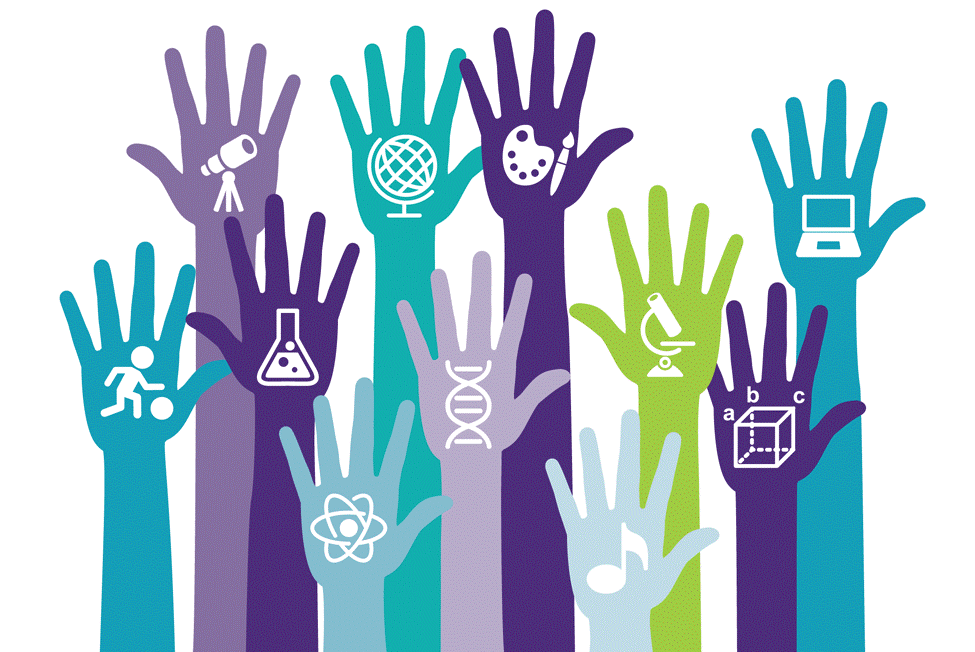 I have been working as a teacher and Head of Department for over 16 years now. When I think about it, I myself am surprised at the different roles that I have taken up. First and foremost, I am a teacher and a teacher of History primarily. It has been my belief and experience that the traditional method of teaching does not bring out the best in the children. When a teacher explains the lesson to the students in the class and then asks them questions to check whether they have understood the subject, it only creates an illusion of learning and imparting knowledge. This only aims at scoring well in the examinations and the learning is forgotten soon thereafter.
I have been teaching History to Secondary School students for over 16 years now. I observed that children generally have a feeling that History is a boring and dry subject. Many of them just want to pass the examination by learning a few lessons by heart and then forget about it.
Social Studies is generally perceived as an 'uninteresting' or boring subject. Questions are often raised on the relevance of old historic events in shaping the lives of students in the modern era. There are also many students who find it difficult to remember all the events, the year of their occurrence, and the impact they had on society then. Remembering the composition of our parliamentary and judicial systems is another area of aversion. Overall, Social Studies is called a 'dry' subject.
I believe it is very essential to know about our past and what happened in the world, in order to learn from the experiences of our ancestors and avoid the pitfalls that they faced.
I do not teach a lesson; I tell a story.
Each event in history is presented in the form of an action-play as if a real-life is happening in front of their eyes. A few students are identified as the characters in this play and enact their respective roles.
If 4 classes (periods) are allotted to one lesson, and if I use the first class for this role-play, it enables me to ingrain the contents of the lesson in the next three classes, in a way that the students enjoy and remember for a lifetime.
For example, while teaching World War II, I made use of a video I got from the internet to explain the related events. The video ran only for 7 minutes but those 7 minutes were worth more than an hour of the normal mode of lecture.
Remembering dates of events in history
The students are expected to know when each important event happened. With a whole lot of battles, treaties, victories, and other such events to remember, students often find it difficult to memorize all these dates. I help them by devising simple methods. A few of these methods are described below:
I have observed that most often only the year is required and not the month or date. The easier part is the century, and I advise the students to put together all the events of one century together. Then, the student has to associate the last two digits of the year with an image related to the event, e.g. for First World War in 1914, I help the student to draw the image of a soldier holding a gun – the image resembling 14. The students prepare a list of events and the images on two separate sheets and match them. I ask them to put away these sheets and do the same exercise after a week.
Explaining the United Nations Security Council, I use the 5-10-15 concept

There are 5 permanent members of the Security Council
There are 10 non-permanent members
Total number of 15 members
Coming to the composition of our Lok Sabha, the students have to remember the numbers 5, 4, and 3. There are 543 elected members and 2 nominated members, thus making the total strength 545.
For the Rajya Sabha, there are 238 elected members and 12 (dozen) nominated members adding up to a total of 250. Students come with different learning needs such as visual, auditory, and kinesthetic skills. I try to adapt to their requirements. I am a mentor for the Model UN delegates, where I aid in improving their speaking and listening skills.
Learning about World Wars in a new way
World Wars 1 and 2 are an integral part of History learning from Grade 9 in school till higher specialization in history.
Memorizing the various events dotted the World Wars is a big challenge for students. There are innovative ways in which this subject can be taught. Some of the methods are using a Video to explain the events, engaging the students in a debate on the subject, or in a Quiz. I prepared a crossword puzzle with words related to World War.
Benefits of the Innovation:
Students see this as a fun activity
Solving the puzzle enables them to remember the events easily
Impact Areas:
Improve learning ability
Improve retention in memory
Classroom application:
This activity can be completed very quickly in a classroom.
Student responses can be corrected easily to evaluate their performance
Planning / Preparation:
Adequate copies of the Crossword Puzzle are printed.
One copy of the solved puzzle is printed for the teacher.
Requirements:
Printed copies of the crossword puzzle
One copy of the puzzle, with a solution, for the teacher to evaluate the responses.
Implementation:
Printed copies of the Crossword Puzzle were given to each student.
They are all asked to begin solving the puzzle at a given time and the duration is fixed.
At the end of the duration, the puzzles with responses are collected back from the students.
Responses are evaluated to arrive at the score of each student.
I experimented with this approach in a class of 30 students from Standard X. I divided them into two groups of 15 students each, ensuring equitable distribution of meritorious and ordinary students in the two groups. I taught the lesson on World War I to the first group in the traditional manner. Then I taught the same lesson to the second group using the crossword puzzle.
Subsequently, I administered a test to both groups simultaneously, with the same set of questions to all. When I evaluated their performance, I could find that the students in the first group scored an average of 8.07 marks while those in the second group scored an average of 18.47 marks.
Thus, we may conclude that using new methods of teaching will have a positive impact on the academic performance of the students.
Another method that I used is having a Poster.
For example, a poster containing various activities that can be undertaken to reduce global warming is given below. This helps the students to remember all these activities. This is similar to a Mind map used for depicting words or concepts related to a central theme.
Imparting education through technology during the pandemic 
When the pandemic struck and all movements were restricted, students were holed up in their homes. The schools were very swift in arranging online classes, but it was not easy for the teachers so used to conduct physical classes in the schools.
We had to learn the intensive use of technology, conducting online classes and monitoring the students' performances too. I am glad to have been successful in these efforts, considering the very positive feedback received from the students as well as their parents.
My efforts toward different learning styles have fetched me a number of accolades. I plan to continue my journey of innovation in teaching.
Author – Uma Venkataraman, HOD Humanities, Euro Schools, Bangalore