IIT-B professor opens school in rural Madhya Pradesh
Dr Chetan Singh Solanki, a professor at IIT-B has opened a school in rural MP – Education Park. Powered by solar energy, the school also cares about teachers' remuneration and accommodation.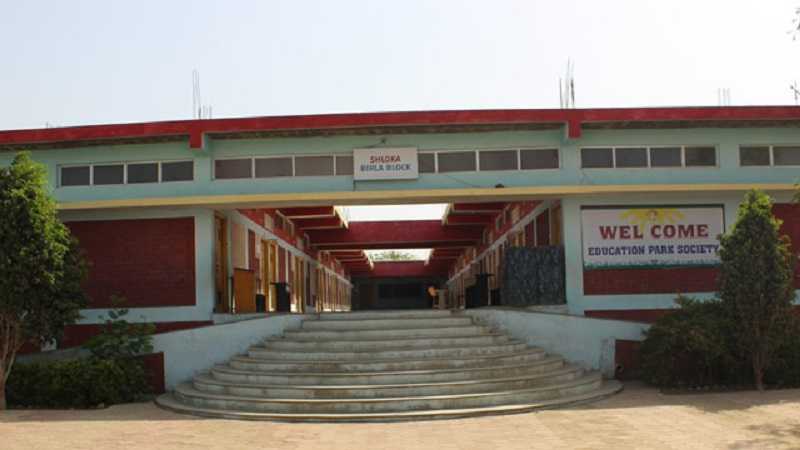 When an IIT Bombay professor decides to open a school you can be rest assured that it will be a school with a difference. For one, the school located in Khargone district of MP is called 'Education Park'. Despite its grandeur inducing name, it is a not-for-profit school aspiring to provide quality education to rural kids.
Dr Chetan Singh Solanki believes that quality education is one that makes a person self-sufficient after graduation. The professor shares that he has ensured that the teaching and infrastructure of the school are at par with the city schools to ensure that the kids gain a strong educational foundation just like their urban counterparts.
Education Park uses solar energy for all its electricity needs and presently caters to over 1000 children enrolled from the nearby 40 villages. Being a professor, Solanki believes that teachers should be adequately compensated and hence he is relying on crowdfunding to institute a Teacher's Fellowship and provide accommodation to the teaching staff. Currently, Education Park needs additional funds to build more classrooms and buy more schools buses.
A native of Khargone district, Solanki himself is a product of a school with a single classroom. "Rural schools are not well equipped. Schemes like Mid-day Meal are good only for enrolment," He has observed that many middle-income families from rural areas are willing to educate their children when the schools have good infrastructure. "In such a big country, one Education Park is not sufficient. Once this model is complete, we want to replicate it in other places as well," concludes the professor who has been teaching at IIT-B since 13 years.
This Young Woman From A Tribal Village Is Teaching The Children While Schools Are Closed
The only graduate of a Tamil Nadu village has volunteered to teach the children of the village while the pandemic persists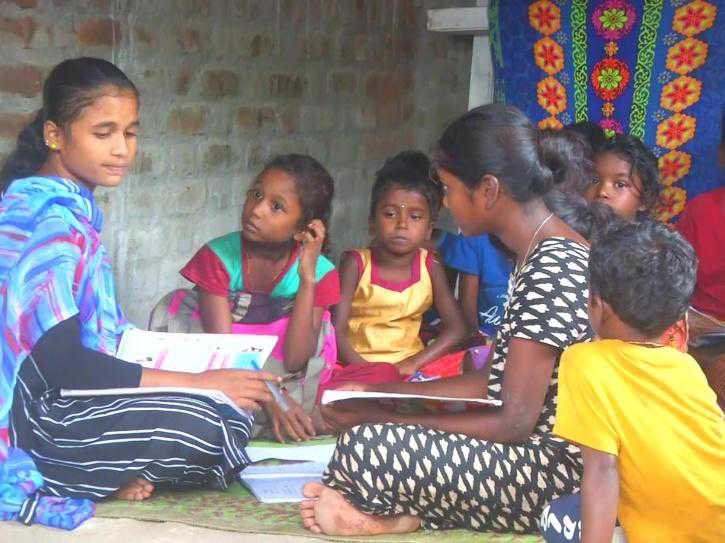 Where the digital network failed these tribal children in the southern part of India, their own stood to support them. Sandhya volunteers in teaching the kids of her village, Chinnampathy in Tamil Nadu. She is a graduate of B.Com, she is the only person from her village to have graduated college. Sandhya told India Today, "If it rains, we can't go to school. We only have one bus to our village and so after a certain age, people drop out of school."
Having gone through struggles herself, Sandhya knows how important a teacher and school is for growing children. So she volunteered to teach the children by herself, so they don't lag behind due to school closure. Sandhya said "When I was a child, I had no one to help me study. These children here have me to help them study."
One must ask the children from a remote rural or economically backward area, how it feels to not have the proper learning opportunities. The pandemic took more than the ability to roam about freely, it snatched away the ability to go to school for children on a global level. While it is easier for families with better income to support their child's online learning, most rural and financially challenged families are struggling.
The Indian government did start many projects for such students, but even learning via a television channel or free online course needs some basic gadgets and network connection. Many remote villages, like the tribal village, Chinnampathy, can not find enough network strength to have their children sit in front of a television and learn via the education channels.
On being asked how her classes are enduring she said, "The children come and ask me very freely all their doubt and they are not afraid of me. I see these children learning well and answering all the questions when I ask them."
Youth like Sandhya, who appreciate and signifies the work educators do and want to help the cause, are the future of the education sector!