Imparting VALUE EDUCATION in Schools
Dr Kinjal Bhatt suggests ways to impart value education in school and why is it the need of the hour.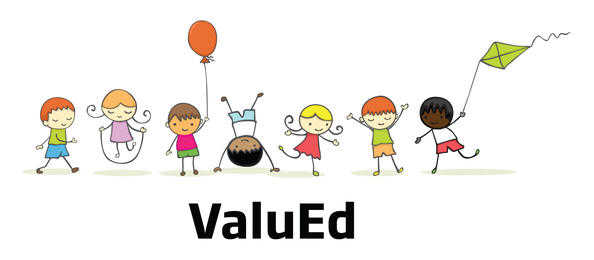 EDUCATION AND SOCIETY TODAY
Students of primary classes are often found cheating and using undesirable words. Disrespecting teachers sometimes starts as soon as they move forward in their school. By the time they enter the middle school, they have developed all the ways and means to display behaviour with no values. It is a pity to see a student of class 10 or 12 bunking classes and sitting with mobiles in the canteen, aimlessly engaged in Facebook when actually this is the time to give finishing to whatever they have learnt. Such a scenario really disheartens the educators who have been trying to create individuals with social and moral responsibilities.
In this fast world of globalisation, junk food, terrorism and corruption, students are under continuous stress to compete and prove themselves. Education system of any country is expected to prepare the following generation to adapt better in the dynamic society. The process of schooling and higher education should prepare students to differentiate between dos and don'ts at all stages of life. Our country has been adding meaning to education by incorporating 'karma' and 'dharma'. Ancient Indian education has produced citizens with strong moral code and norms of living and conduct. But does our current education system train the students to accept roles expected from them? Values have been felt to be subtracted from the rigid boundaries of what we call education. Teaching-learning continues even today and production of citizens also takes place. But does our current education system prepare students for these challenges? Are we preparing individuals or humans?
We educators have to act and accept the challenge of adding values in our education. We have to develop means and ways to produce humans and not just individuals. The current article is an attempt to explore the scope of value education at school level.
WAYS OF BRINGING CHANGE
Value education starts from home but it continues throughout life. Value education in schools plays a major part in individual's life. Value based education can shape their future and add purpose to their life. It helps them learn to live the right way of life.
School is the place where the child spends most of his or her learning years. Many attributes and behaviour they develop for a life time have their roots in school. Including value education as a textbook, as a graded subject or as a lecture per week is not enough. The school has to give due importance and priority for inculcating these desirable values among children. Special well-planned learning experiences need to be designed so that students understand the importance of value in the real sense rather than just a fact. These learning experiences can be designed at two levels – curricular and co-curricular.
Value education through curriculum
We understand that time bound syllabus is very important but it cannot be taught at the cost of values. Our subjects and treatment to each subject should be done consciously.
Need based: Curriculum should be developed after conducting a detailed analysis of the students of a particular class. Values which are most important and urgent should be given priority. A group of values to be achieved in a year's time can be listed.
Flexibility and innovativeness: The curriculum of other subjects should be flexible enough to incorporate teaching of values. Any theory or illustration explained may be linked with value in life. For example, while explaining gravitation, we say anything that has ego falls down.
Teaching of language: While teaching creative writing and grammar rules, emphasis should be given on values like sacrifice and brotherhood. This will help students explore more about each value.
Value education through co-curricular activities
Through curriculum a student acquires knowledge but overall development of an individual takes place through co-curricular activities only. These activities help develop confidence and overcome inferiority complex.
Educational activities: Activities like debate, poem recitation, should be organised on themes like sincerity, honesty and regularity. This will not only strengthen the expression of feelings in words but also emphasise to think and understand the importance of such values.
Cultural activities: These should not merely focus on display of talent. Through these art forms, socially desirable values can be taught. Attributes like team work, coordination, respecting others' opinion, etc can be cultivated while practicing any art form.
Social activities: When a school extends beyond classroom walls, a student realises the problems in the outside world. They understand their responsibility to solve this universal problems and start valuing the things they already have.
Sports activities: They can focus on physical and mental health. Team spirit, honesty, determination, etc. can be taught along with any game. Students also learn to respect others' efforts and accept defeat.
ROLE OF TEACHERS AND MANAGEMENT
A strong moral character is an obligatory part of a teacher. No teacher can discharge his or her duties well if the teacher is morally degraded, dishonest and a participant in the race of collecting unfair money. Value oriented education is most effective when teacher considers it as a life mission and displays all moral and desirable behaviour traits in front of students. The value education teacher is not solely responsible but all teachers together should contribute to this process.
However hard the staff may try, these activities will gain importance only if management has similar emphasis. The authorities should have a clear vision and anyone who deviates from the same should not be entertained. Instructions and guidance can be given to teaching and non-teaching staff. Regular follow up of given instructions should also be taken. Those who follow the given guidelines should be acknowledged and appreciated.
CONCLUSION
Globalisation and privatisation of education system has made it mechanical and less valuable. In the competition of getting more students, schools have shifted their focus from student to curriculum. But we as educationists can take charge of the situation, can add meaning to what is taught in schools. A small change in focus and approach can create wonders. Let's all work towards helping create humans!
Dr Kinjal Bhatt is Principal, NaICE: The Primary School, Bhavnagar, Gujarat
Image Courtesy: UIS
Education for Girls
Department of School Education and Literacy (DoSEL), Ministry of Education is implementing 'Samagra Shiksha', for universalization of quality education throughout the country in coordination with the States and UTs.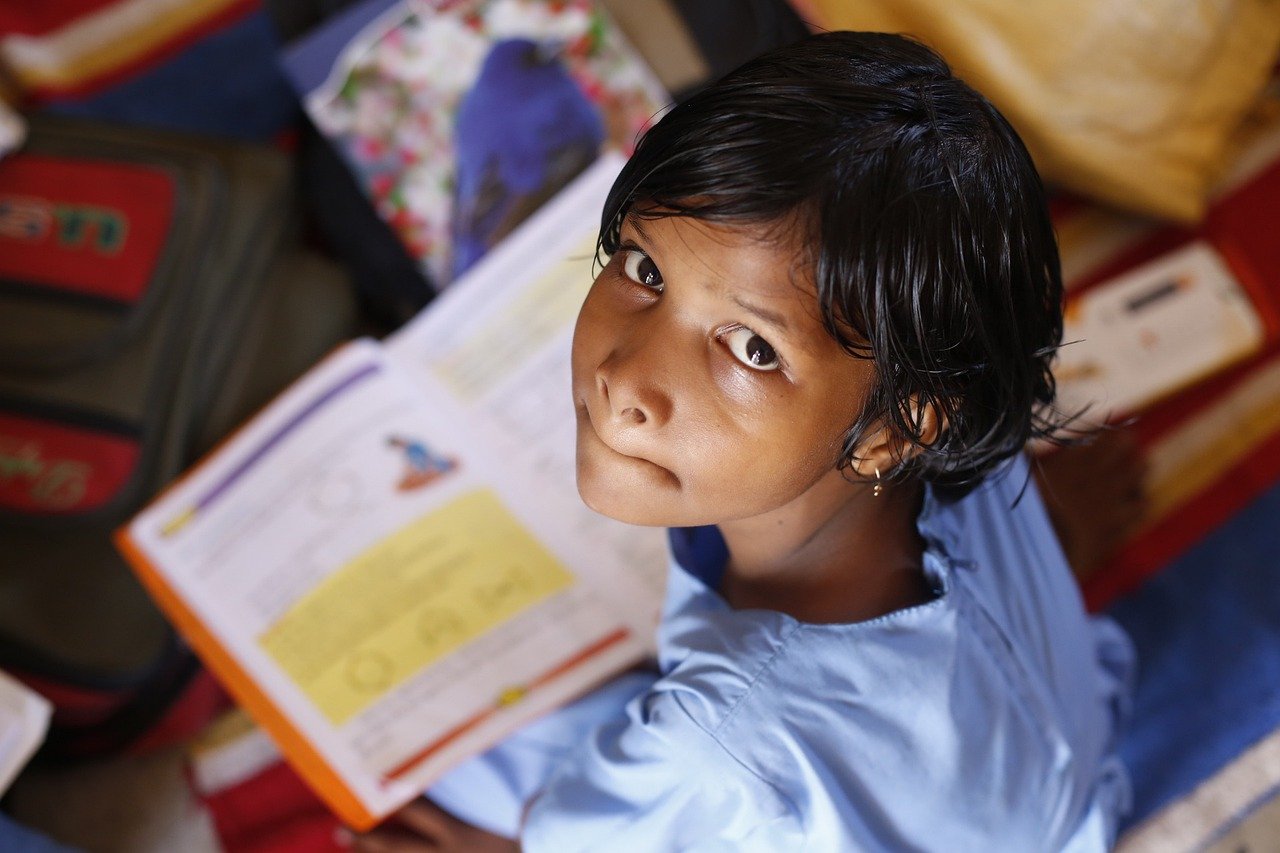 Education is a subject in the concurrent list of the Constitution and the majority of schools are under the jurisdiction of the State Government. Department of School Education and Literacy (DoSEL), Ministry of Education is implementing a centrally sponsored Integrated Scheme for School Education 'Samagra Shiksha', effective from 2018-19, for universalization of quality education throughout the country in coordination with the States and UTs. Bridging gender and social category gaps at all levels of school education is one of the major objectives of the Samagra Shiksha. From the year 2018-19 to 2020-21, the Drop-out rate of girls at the Secondary level decreased from 17.03% to 13.7%, Gross Enrolment Ratio (GER) at the secondary level increased from 76.93 to 79.45, and GER at the higher secondary level has increased from 50.84 to 54.65. (Source: UDISE+).
Under Samagra Shiksha, there is a provision for gender-segregated toilets in all schools. As per UDISE+ 2020-21, 97.45% of Government schools have gender-segregated toilets. Also, there is a provision of a Composite School Grant which may be used for annual maintenance and repair of existing school buildings, toilets, and other facilities to upkeep the infrastructure in good condition.
School Health Programme, under Ayushman Bharat which is a joint collaborative initiative of the Ministry of Health and Family Welfare and DoSEL, Ministry of Education, a module on 'Growing up Healthy' has been incorporated, which interalia includes information on physical challenges during adolescence and attaining puberty.
The National Council of Educational Research and Training (NCERT) is implementing the Adolescence Education Programme (AEP) as part of the National Population Education Project (NPEP). One of the learning outcomes of AEP is to make the learners aware of the concerns of adolescence, i.e. process of growing up during adolescence, and to inculcate in them a positive attitude regarding these concerns.
Additionally, vide a joint letter of Secretary, DoSEL, and Secretary, Ministry of Jal Shakti dated 08.03.2022, the states have been advised to utilize funds earmarked for Menstrual Hygiene Management (MHM) and management of menstrual waste under the Swachh Bharat Mission (Gramin) Phase-II at the village level, for installation or maintenance of incinerators in schools having girls from classes VI to XII and for creating awareness on MHM among adolescent girls and in the society in general.
Moreover, all States and UTs have been requested to take necessary steps to create awareness amongst adolescent girls in schools about the safe usage and the benefits of Sanitary Napkins. It has also been communicated that subsidized sanitary napkins are available at the Jan Aushadi Kendras set up by the Ministry of Chemical and Fertilisers, Government of India.
Under Samagra Shiksha, there is a provision of Kasturba Gandhi Balika Vidyalayas (KGBVs) in the Educationally Backward Blocks, which are residential schools for girls belonging to disadvantaged groups such as SC, ST, OBC, Minority, and Below Poverty Line (BPL). KGBVs were functional for classes 6th to 8th under the erstwhile Sarva Shiksha Abhiyan. Under Samagra Shiksha, a provision has been made to upgrade/converge the KGBVs with girls hostels to cover girls up to classes 10th (Type II) and 12th (Type III) to reduce dropout and enhance enrolment of girls at Secondary and Higher Secondary levels. In KGBVs, specific skill training is imparted to provide need-based vocational education to girls.
Further, Special State Specific Projects for varied interventions under equity are emphasized for enhancing access, retention, and quality of girls by promoting enrolment drives, retention and motivation camps, gender sensitization modules, etc. Financial Support is also being provided under State Specific projects as per the allocation of flexi funds under quality to the state subject to viable proposals received from the respective State and UTs. Such projects include Life Skills, Awareness programmes, Incinerators, Sanitary Pad Vending Machines etc.
Moreover, Samagra Shiksha aims at integrating Vocational Education with general academic education in all Secondary/Senior Secondary schools including KGBVs; enhancing the Employability and Entrepreneurial abilities of the students, providing exposure to working environment; and generating awareness amongst students about various career options so as to enable them to make a choice in accordance with their aptitude, competence, and aspirations.
The information was given by the Minister of State for Education, Smt. Annpurna Devi in a written reply in the Lok Sabha on 1st August 2022.