Inculcating social effectiveness
Lt. Gen. Singh believes that India is still in the industrial age but time is rapidly pacing ahead, making a 10-year decade a five-year decade now.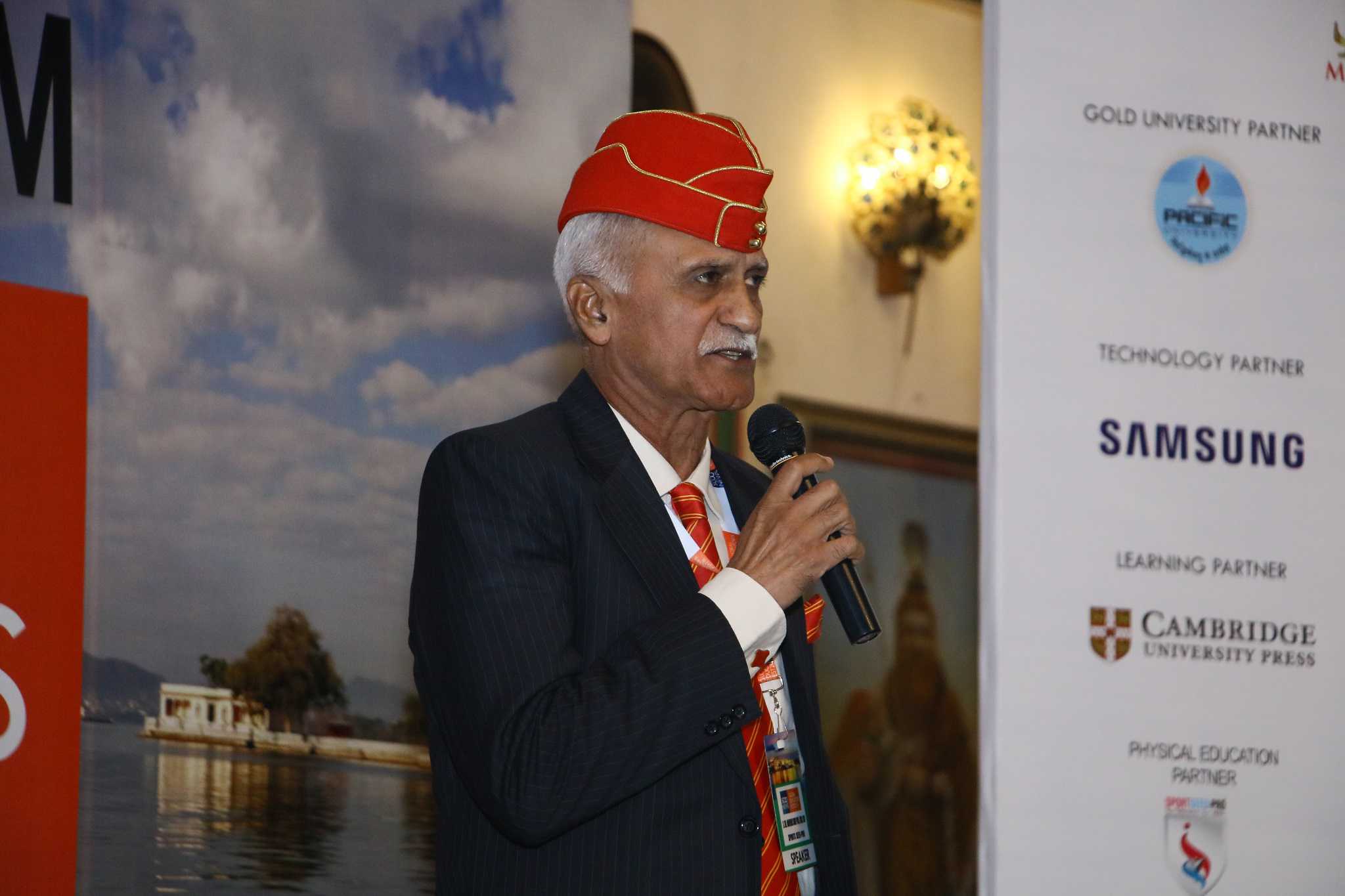 Lt. General Manvender Singh PVSM AVSM VSM, Honorary Director, Sportseed Pro, introduced himself rather interestingly by sharing his experiences of being in the army for 40 years. He was also at the military college training for two years. Post-retirement, he was appointed by the organisation itself to study the impact of social media on services.
Singh, with his immense experience, believes that in the past 30 years, our country has shifted from the industrial age to the information age. The educational environment has become volatile, unpredictable and complex. The link between information, education, and communication is now virtual and the new system of education has dramatically changed students and education. He maintained that one has to be very careful about the invisibility factor, irresponsibility factor and the impulsiveness factors of this type of education. "This education has to be closely monitored or our children can go astray," he voiced.
Singh further added, "With such a type of education, we develop two kinds of personality – virtual and real. The educators should not let the virtual personality dominate. Youth develop the tendency to become de-sensitised and can take violence easily. They should be monitored and guided."
He also laid stress on the fact that virtual education is giving rise to the problem of lack of fitness. He provided real data to support his point and said that the physically weak tend to suffer from psychological disorders and problems and start adopting uncertain options.
In order to bridge the problems, he suggested that educators should join hands with social media to provide funds for sports on a mandatory basis. This would provide opportunities and resources to the students. He gave his own life example of how he was taught a sense of responsibility and trust by his father at 8 years of age.
Lt. Gen. Singh believes that India is still in the industrial age but time is rapidly pacing ahead, making a 10-year decade a five-year decade now.
He suggested mandatory sports education with more focus on organisational training rather than on an individual basis. He emphasised that it should be structured, fuss-free, scientific, fun, non-competitive, non-gadget and developed approach based. Online help should always be available but monitored properly. There is a strong need to cover spare time with such activities, he maintained.
In conclusion, he underlined that there is a great need to create an additional hour apart from the regular curriculum for the all-round development of students. He closed his speech by saying that our system should assist, access and assure children so we can bring a sense of responsibility and social effectiveness in all students.
Indian Debating League 2023 Concludes After 6000 Debates Across 450 Schools, at IIT Delhi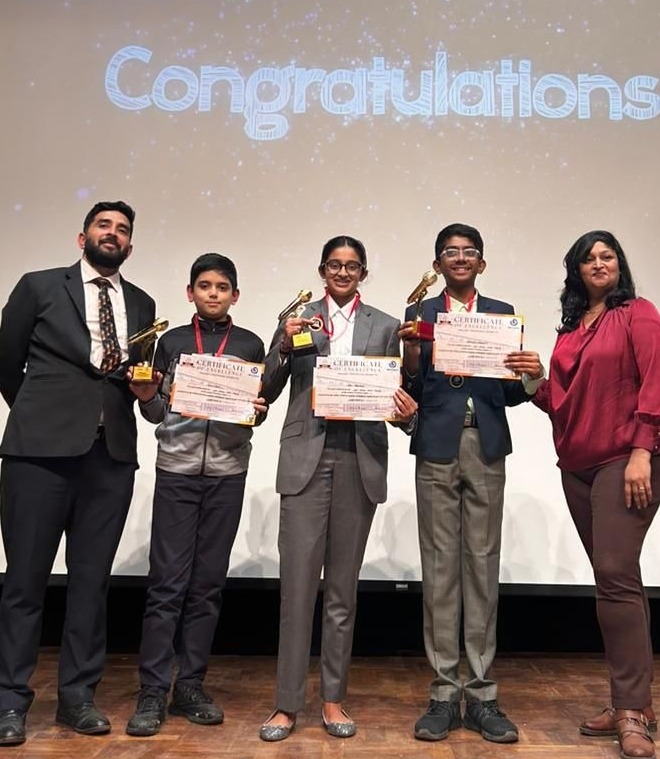 In a thrilling, high-energy competition, the Indian Debating League (IDL) 3.0, which brought together 450 schools across 25 States and Union Territories across the country, successfully concluded its highly anticipated Finale at IIT Delhi today. Team Maharashtra won the coveted title of Indian Debating League in the Middle school category (IDL) 2023- 3rd Edition while Team Haryana stood first in the Junior & Senior school category. This event has not only showcased the remarkable talent of our nation's young debaters but also underscored the importance of exploring our cultural roots across the Eras and reclaiming our heritage. The event promised a dynamic exchange of ideas, with a distinguished panel of Judges from IIT DebSoc. Global Language learning leader, Burlington English and Indian Debating League (IDL) hosted the finals of the Indian Debating League at IIT Delhi.
This year's edition attracted participation from schools from all corners of India, including Vasant Valley, New Delhi; Step by Step, Noida; Strawberry Fields High School, Chandigarh; Dhirubhai Ambani International School, Mumbai; Learning Paths School, Punjab; Jammu Sanskriti School; Kanha Makhan Public School, Vrindavan; Billabong High International, Jabalpur; American International School, Chennai; Woodstock School, Mussoorie; NASR School, Hyderabad and Jayshree Periwal International School, Jaipur.
Amit Baveja, MD, Burlington English India said, "As we conclude the exhilarating journey of the Indian Debating League 3.0 Finals, Burlington English is proud to stand alongside IDL and IIT Delhi in fostering a culture of eloquence, critical thinking, and collaborative learning. As an extension to our commitment towards the New Education Policy 2023 that strongly emphasizes developing oral, written, and digital communication skills, to enable effective expression of ideas and collaboration among students, we align seamlessly with the spirit of this competition. We believe that through platforms like IDL, we are not just shaping skilled debaters but contributing to the development of articulate leaders for tomorrow."
Renowned and celebrated for fostering 21st-century skills in a gamified, engaging format, the Indian Debating League is a unique format modeled on the IPL. Having partnered with Debate Coaches from the top 10 countries on the WSDC Leaderboard, they are keen to put Indian Student Talent on top, tangibility ensuring recognition.
Commending the IDL 3.0 Finale, Rajnish Kumar, co-author of "The Power and Curiosity" and COO, of National e-Governance Division, Digital India Corporation said "Curiosity and the art of debate are two powerful forces that drive intellectual exploration and foster a deeper understanding of the world around us. These interconnected aspects of learning not only stimulate critical thinking but also ignite a passion for knowledge and discovery. When combined with the art of debate, curiosity becomes even more potent. Debates like this can empower individuals to become lifelong learners, critical thinkers, and active participants in shaping a more informed and inclusive society.
Kamal Kashyap, Founder, and CTO of, Indian Debating League said, "In a month the Olympics of Debating will happen at WUDC Vietnam, setting the trend for the hiring of University Coaches at Harvard, Stanford, and Oxford, as well as National Debate Coaches and Judging Paradigm for contemporary themes around the world. Our national Debating Leagues like IDL 3.0, Republic Day Forensics, Frankenstein Sustainability, as well as mentoring the 350+ Adjudicator Landscape for India is the foundation upon which we look forward to leapfrog in building future skills."
The final Event at IIT Delhi was an electrifying display of oratory skills by contestants from 3rd to 12th grades, engaging with the theme The Odyssey of India- Ancient India to AI Led India, rethinking culture and reclaiming our heritage.