Initiatives By Navodaya Vidyalaya Samiti To Ensure Continuity Of Education During COVID 19
By imparting online training to teachers and conducting online classes, NVS made all efforts to ensure no academic loss to students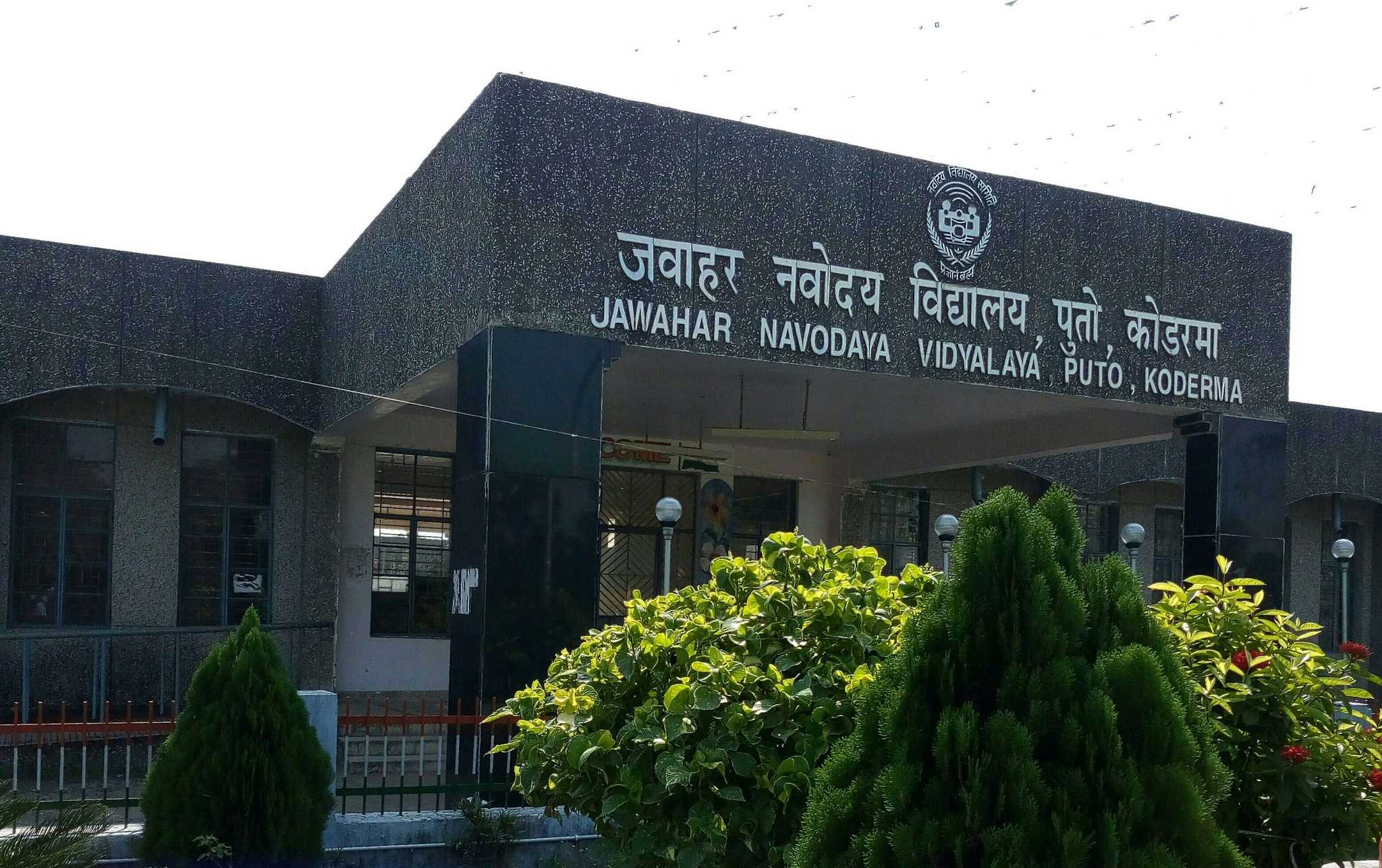 Navodaya Vidyalaya Samiti (NVS), with the support of Ministry of Education, MHA and state administration, ensured safe return of 3173 migrated students of Class-IX during COVID pandemic period. By imparting online training to teachers and conducting online classes, NVS made all efforts to ensure no academic loss to students. For students without proper devices, proper education is being ensured by providing study materials, AAC and printed assignments. The following activities in academics and capacity building were undertaken:
Academics
Opening of JNVs: NVS developed SOP for the opening of JNVs on the basis of SOP issued by MOE, MHA & MoHFW by incorporating the salient features of state administration guidelines. Accordingly, Students of classes X and XII have reported in JNVs for physical classes with their parents' consent. 406 JNVs have been reopened in states/UTs where permission to open residential schools have been given. Bridge courses and special classes are being carried out for the students to fill up the learning gaps. National Pre-board Exams have been completed for classes X and XII.

Launch of Vigyan Jyoti Phase-2: Vigyan Jyoti Project is an ambitious collaborative initiative between Dept. of Science & Technology and Navodaya Vidyalaya Samiti for promotion of Girls Students in JNVs. Vigyan Jyoti Project (Phase I) is going successfully in 58 JNVs since December 2019. The same is extended to 42 more JNVs in Phase-II.

Fulbright Teacher Exchange Program: Mr Vivekananda Gosh, JNV Kolar Karnataka & Mr Amit Kumar, JNV Shimla Himachal Pradesh have been selected for the Fulbright Teaching Excellence Achievement (FTEA) & The Fulbright Distinguished Awards in Teaching Program for International Teachers (FDAI) for 2020-21.
B. Capacity building Programmes in collaboration with other organizations
Six Days' Training Programme for Regional Language Teachers in collaboration with CIIL, Mysore in light of NEP-2020
Keeping in view the importance of Regional languages as per NEP-2020, 45 Malayalam, 106 Marathi, 94 Kannada & 69 Telugu language teachers of NVS have been trained.
Five Days' Online Training Programme on Pedagogical Leadership for NVS Principals in collaboration with NIEPA New Delhi
NEP-2020 has outlined the Role of Principals focussing on preparing & implementing Pedagogical Plans based on Competency-based Education. NVS in collaboration with NIEPA, New Delhi is organizing Five Days' Online Training for preparing Principals as Master Trainers to impart further training to their fellow Principals on Pedagogical Leadership in two batches of 50 Participants in each batch. The training programme for the first batch is scheduled from 22nd February 2021 and the second programme is scheduled for the month of April 2021.
C. Kala Utsav 2020- NVS Performance
In Kala Utsav-2020, RUPESH DEBBARMA from JNV Gomti, Tripura won first prize in Folk Music and D VENKAT RAO from JNV East Godavari, AP won first prize in 3D Sculpture.
D VENKAT RAO from JNV East Godavari, AP who won first in 3D Sculpture
RUPESH DEBBARMA from JNV Gomati, Tripura who won first in Folk Music
During A National Consultation Discussions Were Conducted For Class 12th Exams & Entrance Exams
Education Ministry with other significant departments of the Indian government will come to a conclusion soon regarding the 12th Board Exams & Professional Entrance Exams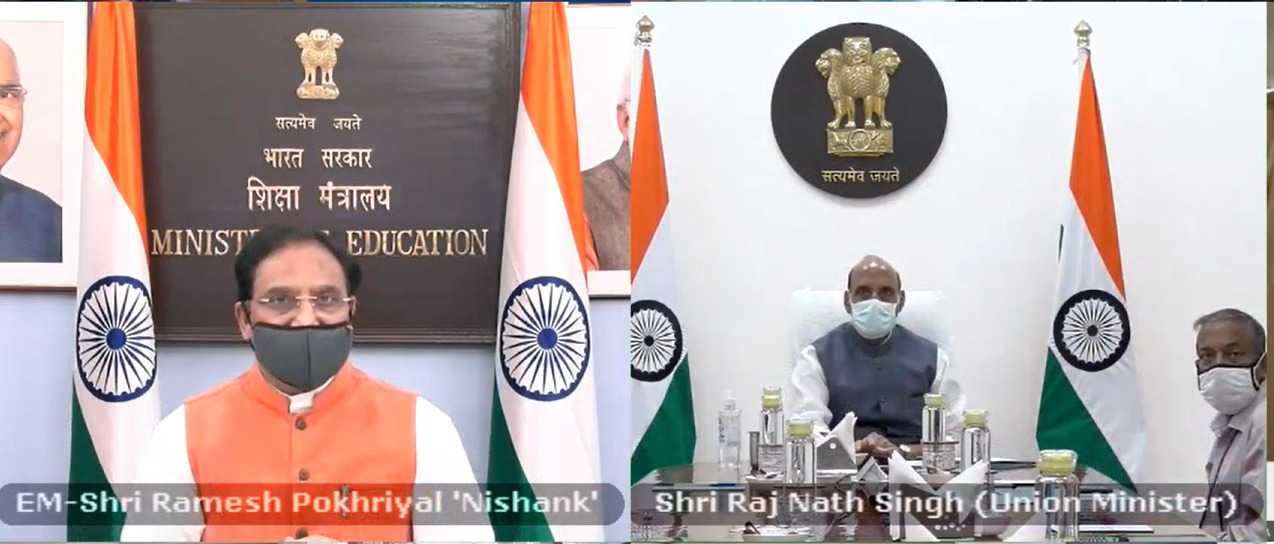 A national consultation was arranged on 23 May 2021 by the Ministry of Education, Government of India with the Education Ministers and Administrators of all States and UTs. The consultation was chaired by the Union Defence Minister Shri Rajnath Singh and was attended by Union Education Minister Shri Ramesh Pokhriyal 'Nishank', Union Minister for Women and Child Development and Textiles, Smt. Smriti Zubin Irani, Union Minister for Forest, Environment and Climate change and Information and Broadcasting, Shri Prakash Javadekar and Minister of State for Education Shri Sanjay Dhotre. Secretary, Higher Education Shri Amit Khare; Secretary, School Education Smt Anita Karwal and senior officials of the Ministry also attended the meeting.
I thank all the Hon'ble Chief Ministers, Education Ministers, and officers associated with the world's largest education system for participating in the high-level meeting chaired by Hon'ble Minister of Defence Shri @rajnathsingh Ji. pic.twitter.com/i4e8p5lH90

— Dr. Ramesh Pokhriyal Nishank (@DrRPNishank) May 23, 2021
While opening the forum for discussions, the Minister for Education, Shri Ramesh Pokhriyal"Nishank' expressed his gratitude to the cabinet ministers from the Government of India who attended the meeting on 23 May 2021, for their extensive support in the preliminary discussions leading to this consultation and for remaining present in the meeting. It may be mentioned that a high-level meeting was held on 21 May 2021 under the chairmanship of the Prime Minister with nine Union Cabinet Ministers and senior officials to discuss about the conduct of Board exams for Class XII and All India Entrance exams. The Minister expressed his gratitude to Defence Minister Shri Rajnath Singh for giving his time and valuable suggestions relating to the exams. He thanked the Union Minister for Women and Child Development, Union Minister for Information and Broadcasting, Minister of State for Education for attending the meeting. The Minister of Education also expressed commitment towards the safety and security of children as the first priority of the Government of India. The Minister said the entire country has come together to ensure the safety and academic welfare of the students and the smooth functioning of the education system. He said that despite challenges posed by Covid-19, the Government has left no stone unturned to successfully bring education to online mode. He said that the homes were converted into schools.
The Minister discussed the importance of the Class XII Board exams and the All India Entrance exams in shaping the future and defining the careers of students. The Minister said keeping in view the present circumstances we decided to cancel the CBSE Board examinations of Class X and evaluate through internal assessment but Class-XII examinations are very important to decide the future of a student.
He said that this meeting was called to enable Central and State Boards and other examination agencies to be able to examine various options available in the present challenging circumstances through a consultation process. Shri Pokhriyal assured that the deliberations with all stakeholders in the meeting on 23 May 2021 will help in reaching a suitable decision on exams in the interest of all the students and ensuring a bright future for our children.
The discussions were held around two themes, i.e, board exams to be conducted for Class XII by the Central Board of Secondary Education and other State Boards and the All-India Entrance examinations for various higher education institutions and professional courses. Various options regarding the methodology, process, duration and timings of the exams were discussed. While a broad consensus was there, however, it was decided that States and UTs may like to further examine the matter and send their feedback in writing by the 25th of May,2021.
The meeting was attended by Chief Minister of Jharkhand and Goa, Deputy Chief Minister of Uttar Pradesh and Delhi and State Education Ministers, State Education Secretaries, Chairpersons of Examination Boards, Administrators of Union territories, Secretaries of Higher Education Department and School Education Department of Government of India, Chairman CBSE, UGC and AICTE, DG NTA and several other officials.
While summing up, Union Defence Minister, Shri Rajnath Singh thanked all the participants for putting forth their positive suggestions on the proposals for conducting examinations. He requested States and UTs to submit other suggestions, if any, to the Ministry of Education by this Tuesday i.e. 25th May. The Ministry will consider all those suggestions and take a final decision soon, he added. He reiterated that the priority of the Government is to conduct all the examinations in a safe and secure environment.
Earlier on 14th April, the Central Board of Secondary Education had notified that Class XII exams have been postponed and that further information with regard to Class XII board exams would be given to students by the 1st of June. In this context, following the consultative meeting with the States and UTs on 23 May 2021, the Government of India will examine the suggestions received from the various State Governments this week and convey further information in this regard to the students by or before the 1st of June 2021.