Is innovation in pedagogy a function of "the purpose of education"?
The solution or the right substitute for rote learning is asking the right questions, not tough or too many questions, which cannot be answered by memorization.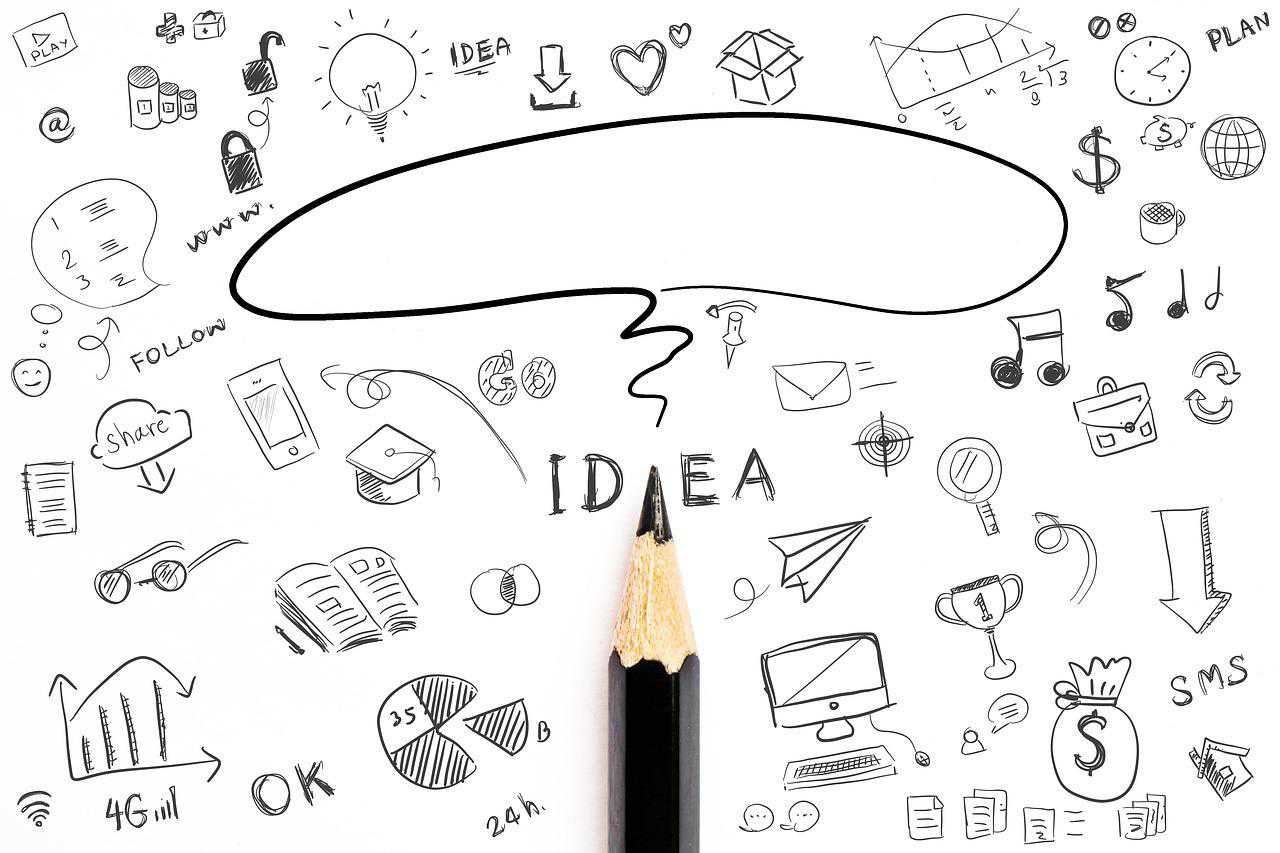 "He who has a why to live for can bear almost anyhow."
― Friedrich Nietzsche.
Due to the present trend of giving new terminology, names, or jargon to educational activities, we seem to be losing focus on the real deal. That's why I think it is high time to do innovation in pedagogy, by rediscovering the "why" of Education. Without clearly understanding the why of education, the best possible, past and future, innovations in the "How of education" will not bring the desperately required change in today's education.
Introduction
I often ask my peers, fellow academicians, colleagues, teachers, and parents a question. "Why do we teach?"
They come up with a variety of answers that range from finishing the syllabus, enabling a student to score better, getting good jobs, and getting future-ready. However, are these reasons in line with the learning outcomes developed by the NCERT or CBSE, or any other similar body?
I have always believed that every bit of learning brings in a distinct change in the behaviour, way of life, philosophy, thought process, etc of a learner. A student who can write an excellent essay, give a speech, or debate on a healthy diet may herself have unhealthy food habits. Most teachers will say that the objective was to teach them about a healthy diet, and for the student to be able to write an excellent essay. On the contrary, I feel having a healthy diet is the purpose of teaching science rather than just scoring good grades in science.
Science teaching must enable students to develop scientific temperament, scientific aptitude & aptitude, logical thinking, curiosity, and courage to question and find answers to new questions. Similarly, the learning of mathematics must make students sharp mined, good at imagination, develop the sense of space and time, observation ability, believe in multiple ways to solve any problem in daily life.
The 'why' behind education is barely remembered through generations, while we incessantly work on the 'how'. The 21st century is no different in this sense. We forget why education is needed in the first place, while we work on pedagogy, new tools, techniques, methodologies, and what else not. Looks like we are busy creating a large number of proofs of doing new things, rather than making that change permanent, instead of ensuring that the student is capable of implementing that teaching in their real life.  On top of it, most times we do this at the cost of burdening the students, unnecessarily, or of burdening the parents with extra expenses.
Purpose of Education
The most important question even today, in the 21st century, just like in our past, is – why educate people? What is the need for education? Is our education is preparing students for life? Or we are busy educating our children to score well in exams. While the majority of us educators, might say we educate for life, how confident are we? How often students with many documentary proofs of excellent performances in exams are equally happy, successful in life.
Consider this. If a child knows the solutions to all questions in the textbook on the topic of fractions and when her mother gives her half a chapati or she shares a bar of chocolate with her four friends, does she realize that she using the concept of fractions in her daily life? If not then probably, we have not fulfilled the very purpose of teaching mathematics.
The sole purpose of education is to prepare a child to face challenges, confidently, solve problems, efficiently, and be able to contribute positively to the family, society, country, and the world.
Education v/s Proof of Education
At times we miss out on the very well-defined purpose of most of the educational activities like the teaching-learning process in the classrooms, homework, assignments, projects, assessments, tests, examinations, co-curricular & extracurricular activities, etc. It is of utmost importance to be completely aware of the 'Why' of any activity one does in the name of syllabus completion or holistic development.
Classroom interaction must revolve around the daily life experiences of the students, in and out of school. The unique and diverse experiences of students in my Physics classes were the most important and most effective resource for me to develop common sense and wisdom in my students.
In place of giving several questions to solve in the notebook as homework, we must ask students to solve a few in the class under our vigil. A thick, well-maintained, duly corrected homework notebook can be solid proof for many stakeholders but may have almost nothing to do with the expected learning outcome. Similarly, at times the written reports, practical records, home assignments, etc can be proofs of education but not the education itself.
The original, creative, and self-experience-based answer must replace mugged-up or crammed answers to already known questions.
All assessments must have questions that are not solved in the class or as homework. Let students solve a few questions on their own, by using learned concepts, not the memorized content or solutions of the questions. We may thus, not have a solid repository of proof, but we certainly will have students able to meet the required learning outcome.
Experiential Learning
Almost all the topics in all the subjects up to class 10 in CBSE can be related to the daily life experiences of our students. It must not end up with students copying something from the board like answers or solutions to problems. Students need to learn how to solve problems rather than to learn solutions to a few important or tough problems.
To make learning experiential, taking students to the science lab or demonstrating some activity once a month is not enough or even the right type of experiential learning. The teacher needs to realize that every student keeps on experiencing and experimenting with life, all the time whether she is in school or outside.
If students are guided and trained properly, every experience from their daily life experience can become THE LEARNING EXPERIENCE. In other words, in place of teaching students' subject matter, we need to teach them HOW TO LEARN.
We might talk of buzzwords like innovation, pedagogy, modern tools, and educational psychology, but we forget to read works like 'Divaswapan', 'Totto Chan, and 'Hanna's Suitcase'. We need to understand that learning takes place all the time at all places. It is not limited to school or coaching classes. Textbooks or study materials can help someone score good grades in the present type of assessments, but the learning for life can happen only through real-life experiences.
If we look closely, learning as a process, has never stopped even when this world did not have language. It did not stop when countries were at war, when we did not have today's technological advancement, even when the whole world was under siege in the pandemic, just because 'life' had not stopped. Therefore, it's obvious that as long as life keeps happening, learning shall keep happening too.
Innovation is not in fancy jargon and costly teaching aids; it is in being able to bring school and real life together. Blended learning is not about blending online and offline, but it happens when we blend the personal experiences from the diverse daily lives of all our students in our classroom interactions on daily basis rather than just using technology.
Assessment
In the context of 'why', as long as we keep on asking questions in our assessments, written or oral, which can be answered by memorizing, rote learning (temporary learning) will never stop and therefore permanent learning (learning for life) will not start. 'Knowledge' does not only mean the memorization of facts, concepts, laws, formulas, or the proof of theorems and facts but it also includes the comprehension, understanding, and application of it all, in daily life.
Assessment must be designed to evaluate permanent learning rather than that of temporary learning. In place of orally asking three examples of vegetables, can we ask young ones to name three vegetables they had in the last week?  The first question may have the same three names written in the notebook or textbook from almost all students of the class. Whereas the second question may have a variety of answers at times, not just the three examples written in the book or notebook.
A few may even be new to the teacher at times. These answers will then be in sync with the learning outcomes of teaching the topic vegetables. The students won't need to do any preparation, revision, etc. Students will be able to understand that there are questions that can be answered just by observing the life around them and that learning also takes place without books or notebooks, or even without a teacher, outside of the school.
If a student can realize that their daily life experiences outside school can also help them to understand the various concept taught in the classes, they will be consciously looking for learnings from every experience, 24X7.
Hence, the solution or the right substitute for rote learning is asking the right questions, not tough or too many questions, which cannot be answered by memorization.
Conclusion
We need to ensure that history doesn't teach our children that it's important to win wars; but that it's important to not destroy fellow humans. We need to ensure that technology doesn't teach our children just about what problems to solve by building an app; but also, which problems are worth solving. Biology shouldn't be just about becoming a doctor; it should also be about creating an everyday health routine and avoiding sickness and embracing health in the first place. Finance shouldn't be about just how to create more profits, but also about how to manage everyday expenses and savings.
I am aware that I am perhaps leaving you with more questions than answers. But – What is innovation if it does not enable students (AND TEACHERS) to ask new questions and use the existing knowledge (not information) to discover and find answers to new questions? What is pedagogy, if learnings can't be applied in solving problems of life?
So, let us find the 'why' of education and THEN innovate the 'how' of education, in line with that vision. Let me leave you with this parting thought by the modern-day Guru of innovation, Clayton M. Christensen, in 'How Will You Measure Your Life?'
"Resources are what he uses to do it, processes are how he does it, and priorities are why he does it."
About the author: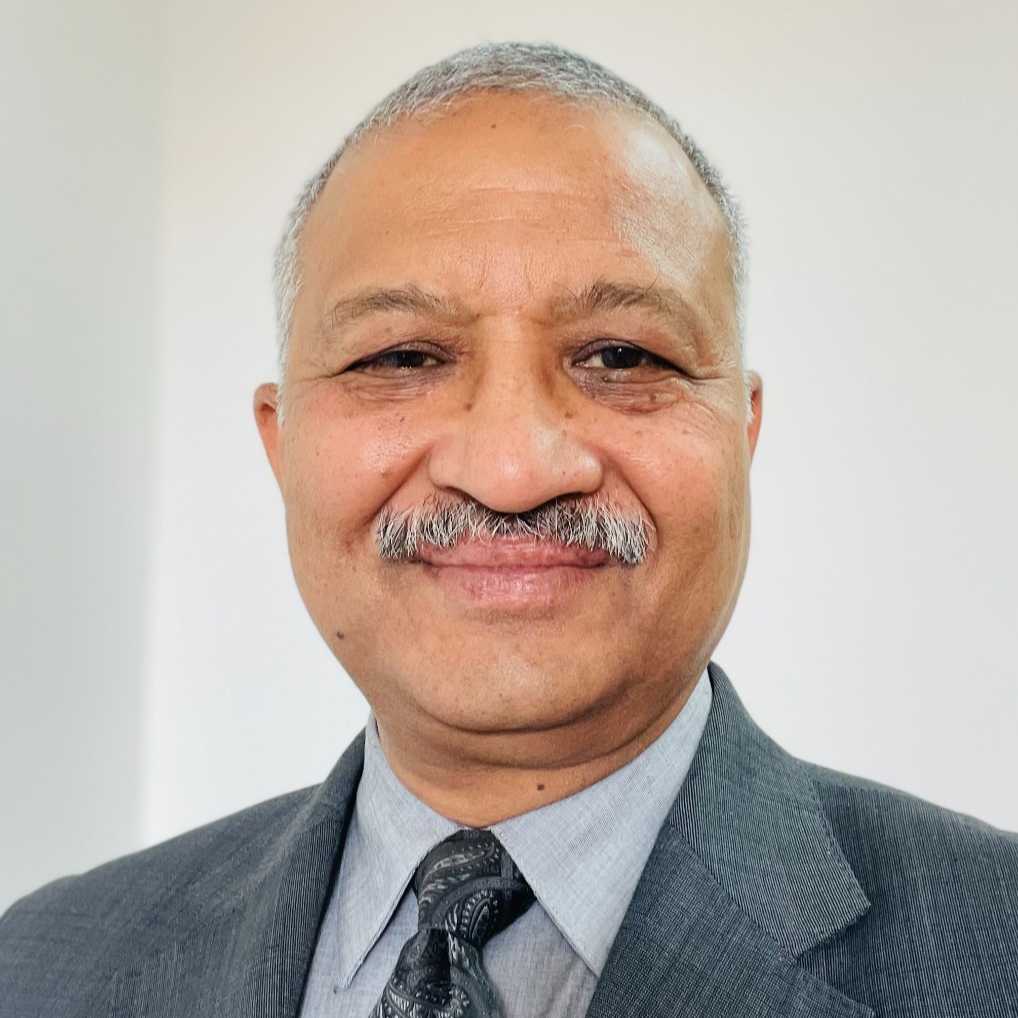 Dr. Deep Khare, MBA, M. Sc. & Ph. D. (Physics), B. Ed. & M. Ed. (Regional Institute of Education, Ajmer) is presently Principal at Jodhamal Public School, Jammu.
He has 32 years of School education experience, started as a facilitator of Physics, continued the journey of learning as HOD Science, House Master at the Mayoor School (Mayo College, Ajmer), Master In-charge (Junior school) at The Lawrence School, Lovedale, Ooty, 9 years as Principal of Ivy League Academy, Hyderabad (Estd. 1988, a Full Boarding School), Founder Principal of National Public School, Gulbarga.
International Literacy Day: Why Physical Books Still Matter?
International Literacy Day is celebrated on September 8 every year to raise awareness of the importance of literacy. The theme for 2023 is "Literacy for a Sustainable Future"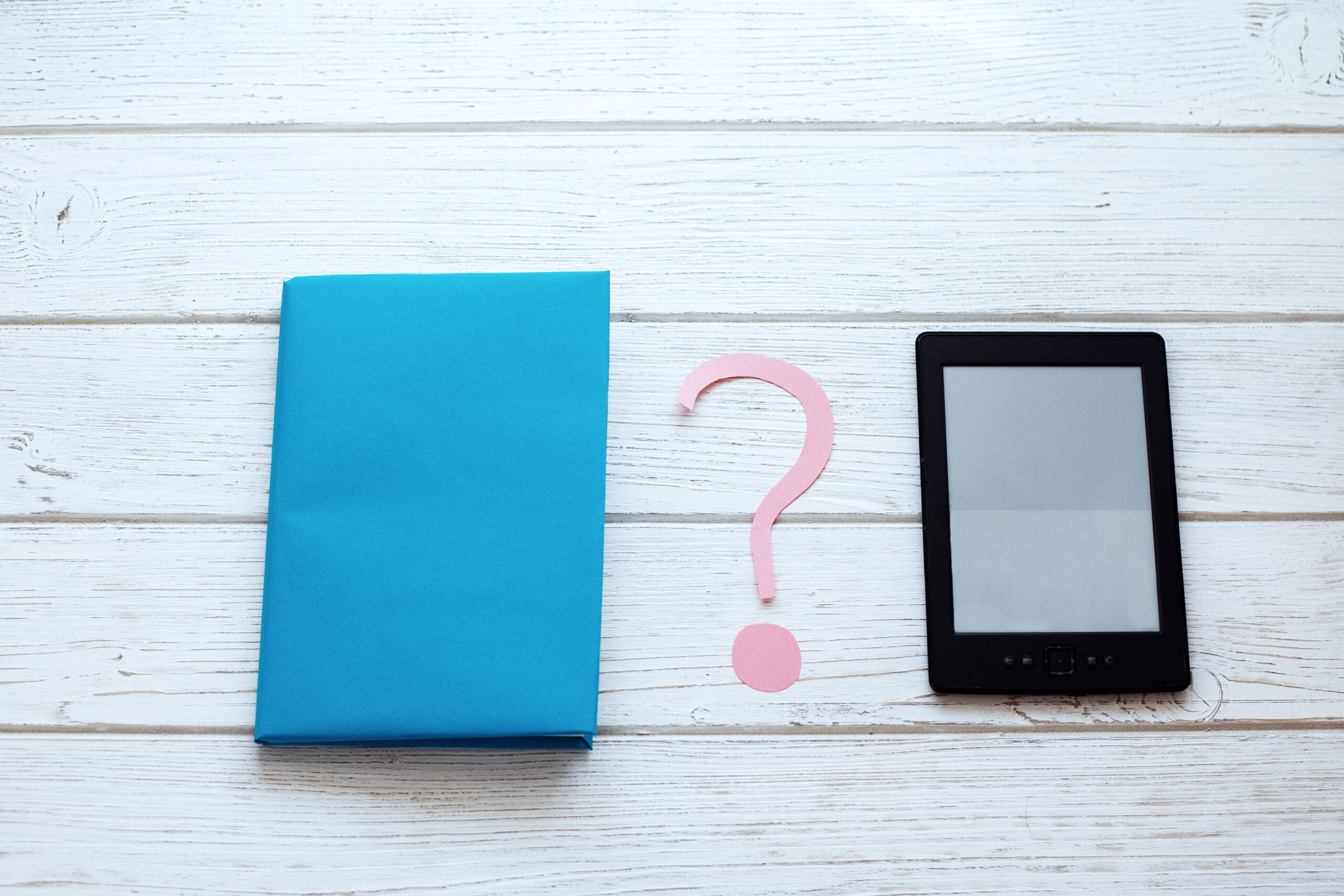 India has a long and rich history of literacy. Even before the British era, there were many schools and libraries in India. The ancient Indian universities of Takshashila and Nalanda were world-renowned centers of learning. The British colonial government made some efforts to promote literacy in India, but these efforts were largely unsuccessful.
In today's rapidly evolving digital age, the emergence of artificial intelligence (AI) has led to widespread discussions about the obsolescence of physical books. Many argue that with the vast availability of e-books, audiobooks, and other digital formats, the traditional printed book is losing its relevance. However, the sustenance of physical books remains a topic of profound importance, rooted in the rich history of literacy and the unique advantages they offer.
Literacy and books, especially physical ones like newspapers, magazines, textbooks, and novels, have an inseparable connection. Books have been essential tools in the development of literacy for centuries. They are not just carriers of knowledge but also catalysts for learning. For many, the tactile experience of holding a book, flipping through its pages, and inhaling the scent of printed paper is an integral part of the reading process. This physical interaction enhances the overall reading experience and aids in comprehension and retention.
Prof. (Dr.) YSR Murthy, Vice Chancellor, RV University, Bengaluru had this to say, when asked about the same. "Despite the rapid growth of digitalization which has affected all walks of life, physical books still hold the fort and are relevant for several reasons. Experience of reading a book from a Kindle or a computer screen can never match reading from a physical book. The mere touch of a book or its smell and feel can electrify a reader.  Online books require the availability of the internet and bandwidth. Long hours of looking at a screen can affect the eyes. The physical book can also give a sense of ownership and emotional connection, unlike a digital copy.
When it comes to newspapers, though the young generation is consuming news through media and other online platforms,  hard copies are still relevant. In the past decade, we have seen how newspapers can hold their fort despite the massive onslaught of digitalization. Digital media is important from the standpoint of conservation of the environment, reduction in cutting down of trees for the production of newsprint, and saving on the physical space for holding books and newspapers. Despite these relative advantages, hard copies of books and newspapers hold their sway on any day."
Moreover, numerous biological and scientific advantages are associated with reading physical books. Studies have shown that reading from a physical book, as opposed to a digital screen, can lead to improved focus and reduced eye strain. The absence of glaring screens and notifications minimizes distractions, allowing readers to immerse themselves fully in the content. Additionally, the act of physically turning pages has been linked to better memory recall.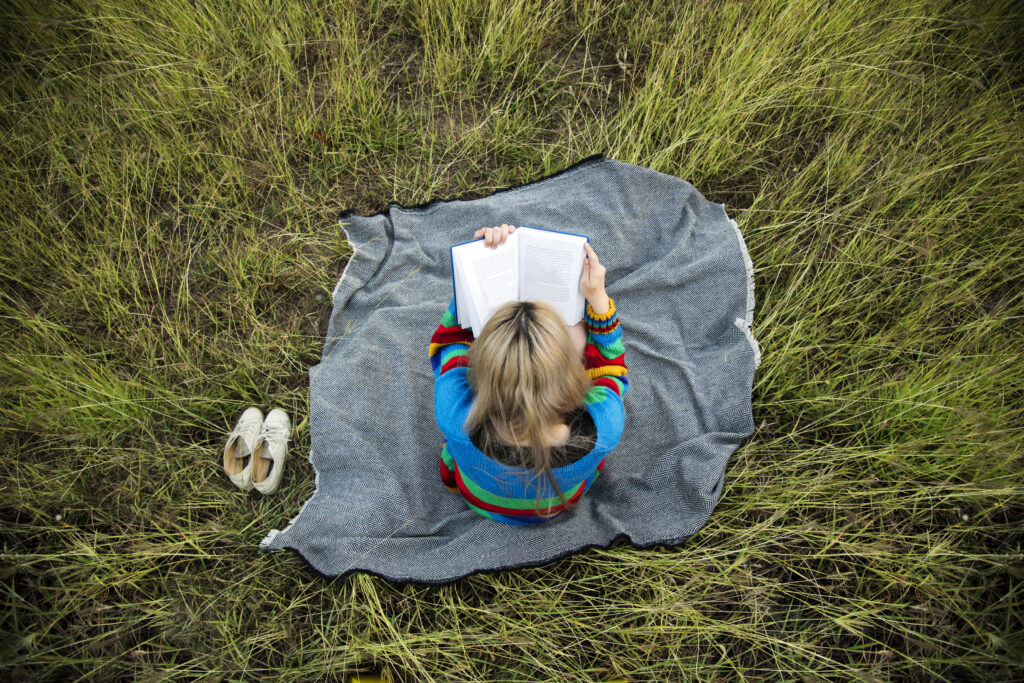 The importance of promoting and preserving the art of literature cannot be overstated. In recent times, AI has been employed to generate books, and some individuals have used their names as authors, threatening the authenticity of creative works. This raises concerns about the erosion of artistic integrity and originality. Physical books, created through the sweat and inspiration of human authors, serve as a testament to the power of human creativity. They are tangible artifacts of culture and history, reflecting the unique perspectives, ideas, and stories of their creators. "In the digital era, physical books and newspapers retain enduring value. Beyond their tangible charm, they provide a refuge from screen saturation. The tactile experience of turning pages and the weight of a book in hand evoke a deeper connection with content that screens cannot replicate. Physical books and newspapers hold historical significance, chronicling our past. Marginal notes and dog-eared pages carry personal history. Print ensures lasting existence, impervious to technology shifts.
Despite the proliferation of e-learning platforms and digital resources, many students and educators still prefer physical textbooks. They find that flipping through pages, highlighting text, and making notes in the margins enhances their learning experience. Moreover, physical textbooks do not require access to the internet or electronic devices, making them reliable and accessible resources, especially in areas with limited connectivity. These formats bridge generations, preserving culture and knowledge. In a world of fleeting digital content, physical books and newspapers stand as timeless, trusted sources of information and storytelling."– said Prof. Divya Gupta, Head of Marketing & Communications and Professor of Practice at IFIM Institutions.
Dr. Yajulu Medury, Vice-Chancellor of Mahindra University said, "Literacy empowers minds, transforms lives, and builds nations; it is the key to unlocking boundless possibilities. We are committed to nurturing a generation of lifelong learners, for we believe that literacy not only opens doors to knowledge but also paves the way for a brighter and more equitable future. It is imperative that we reassess the future of the teaching profession and acknowledge the profound impact it has on our society. The unwavering commitment and dedication of teachers serve as a testament to the profound transformative power of education. In India, their contribution to the education sector is immeasurable."
This takes us back to the COVID-19 pandemic, as during that time, people were confined to their homes and digital relationships became the norm, many turned to reading as a source of solace and hope. Physical books provided a tangible escape from the overwhelming digital realm. They offered comfort in their physicality, as readers could hold them close during uncertain times. The resurgence of interest in physical books during the pandemic highlighted their enduring appeal and the irreplaceable role they play in providing both knowledge and comfort.
While the rise of AI and digital formats has led to debates about the future of physical books, their sustenance remains paramount. Physical books are deeply intertwined with the development of literacy, offering unique advantages for readers' focus, comprehension, and retention. They also hold significant value as vessels of human creativity and as symbols of culture and history. Physical books are tangible and durable objects that can survive for centuries, unlike digital books that are vulnerable to technological obsolescence or cyberattacks. Physical books also have a unique aesthetic and sentimental value that cannot be replicated by digital books.
According to a report by the International Publishers Association, the global book market is worth an estimated $150 billion, and it is expected to grow by 2.1% annually until 2025. This shows that there is still a strong demand for physical books, despite the competition from digital media. Physical books are not only valuable for individuals, but also for society as a whole. They are essential tools for education, literacy, and democracy. They foster critical thinking, creativity, and diversity of opinions. They also promote social inclusion and cohesion, as they can reach people who may not have access to digital devices or the internet. In fact, studies have shown that reading physical books can improve empathy and emotional intelligence.
After independence, the Indian government made a concerted effort to improve literacy rates. As a result, India's literacy rate has increased from 12% in 1947 to 77.7% in 2022. India also has a large and growing book market, worth an estimated $6.76 billion in 2019. India is the second-largest English-language book publisher in the world, after the United States. India also produces books in many regional languages, such as Hindi, Bengali, Tamil, and Urdu. Books are an important part of India's culture and identity, and they play a vital role in promoting education, literacy, and democracy. Despite these gains, there are still many challenges to achieving universal literacy in India. One challenge is the diversity of languages spoken in India. There are over 1000 languages spoken in India, and many of these languages do not have a written form. Another challenge is poverty. Many families in India cannot afford to send their children to school. Despite these challenges, India is committed to achieving universal literacy. The government has launched a number of programs to promote literacy, including the Sarva Shiksha Abhiyan (SSA) and the Pradhan Mantri Jan Dhan Yojana (PMJDY).
These programs have helped to improve literacy rates in India, but there is still more work to be done. We need to continue to invest in education and literacy programs, so that everyone in India can read and write.
There is a growing trend towards e-books and audiobooks. However, many people argue that physical books are more immersive and engaging than e-books. Studies have shown that people who read physical books retain more information than those who read e-books. Physical books also have a tactile quality that e-books cannot replicate. In addition, physical books can be shared and passed down from generation to generation. This creates a sense of community and connection that is not possible with e-books. Emphasising on the same, Sandhya Gatti, Head of PD and School Projects, Chaman Bhartiya School said, "In our digital age, the significance of physical books and newspapers has surged. Holding a book brings a soothing sense of calmness, fostering love, commitment, and passion. It ignites our imagination, facilitating a silent dialogue with the author and profound contemplation. Newspapers are a cherished ritual in numerous households, evoking cherished memories of elders with a newspaper in hand and a cup of coffee nearby. Even as physical books become less common, let's appreciate the experience, enjoying the sound of pages turning and the distinct scent of both well-worn and fresh books while they're still around. It is inevitable that digital books will replace physical ones very soon. In a school set-up, specifically, this will greatly help school children carry one tab, with easy access to multi-medium with a world of information at the tip of their fingers, instead of a load of heavy books. Regardless, it's important that children read."
To conclude, physical books are still important in the digital age. They offer several advantages over e-books, including their tactile quality, their ability to be shared, and their connection to the past. One of the main arguments for the sustenance of print is that physical books are important for preserving the cultural and historical heritage of humanity. We must not let the rise of AI and digital tools make us forget the importance of physical books. Together, we can work to create a more literate and informed society.
It is important to sustain physical books for future generations, so that they can continue to benefit from all that they have to offer. Physical books are not only a source of information and entertainment, but also a source of identity and belonging. They are a part of our collective memory and our cultural legacy. They are not obsolete, but rather irreplaceable.