Khan Academy's Online Training Program for all Educators: Register now to earn a Certificate and a chance to win MakeMyTrip Gift Cards!
The Khan Academy Summer Teacher Training program is a free and online course for teachers, that would enable them to confidently use Khan Academy for their instruction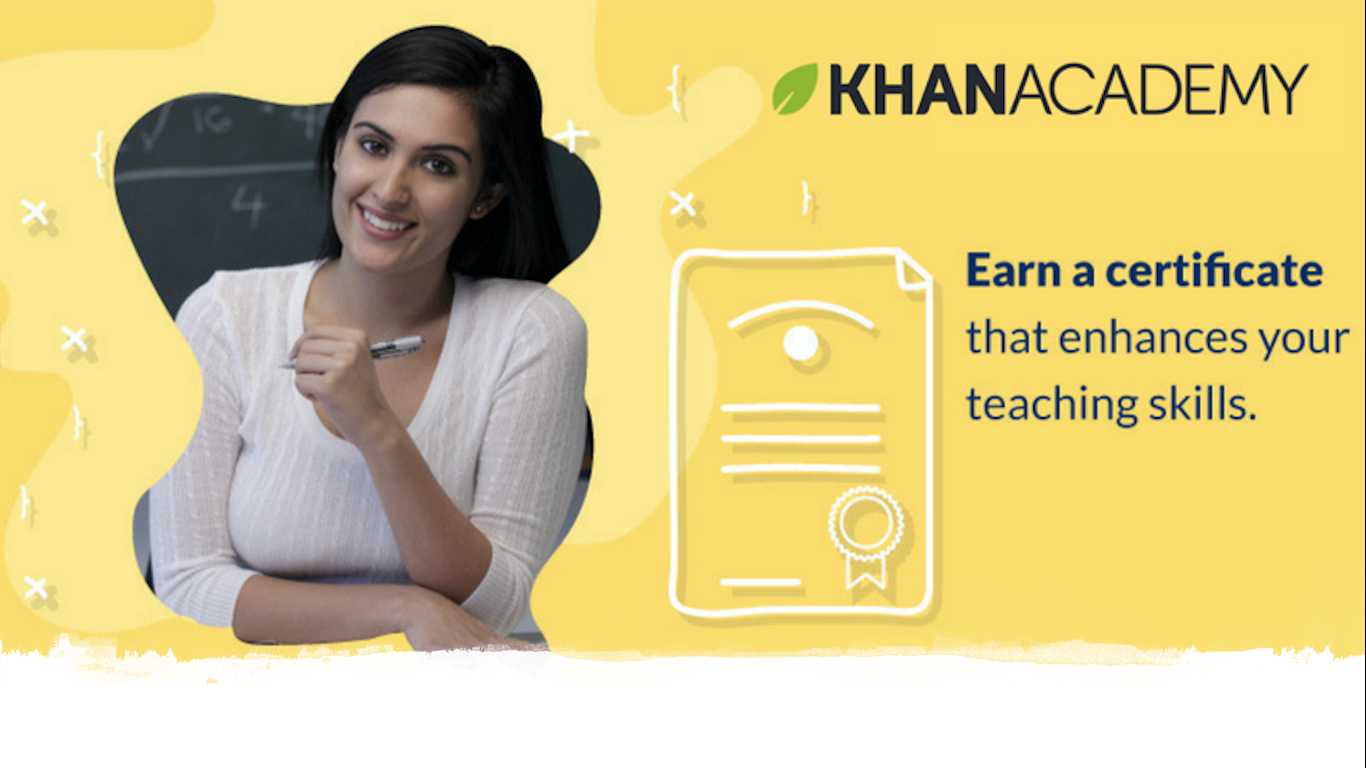 To help educators get the most out of Khan Academy, they have created the Khan Academy Teacher Training, a free, 60-minute, self-paced course that teachers can complete online anytime between May 28 and August 10. When you finish, you'll receive a certificate of completion from Khan Academy!
In this mini-Professional Development course, real teachers from classrooms around the world share practical advice on how to use Khan Academy for in-class practice, homework, review, test prep, and more.
To start the training go here: http://khan.co/KAIndiaTeacherTraining
Benefits and features
Learn how to use Khan Academy for in-class practice, homework, review, and test prep.
Discover how globally, teachers use Khan Academy to differentiate, remediate, and enrich.
Get a site tour and see Khan Academy's teacher tools.
Understand the student experience.
Get downloadable how-to guides that provide step-by-step instructions for setting up a class, finding content, making assignments, and using reports.
Learning is its own reward and they give you a little something extra!
Once you have completed this program you'll earn a certificate of completion for Khan Academy for Teachers 101.
And there is a monthly draw with a grand prize of MakeMyTrip Gift Cards worth INR 25,000!
How the training works:
In just 60 minutes, you can complete this self-paced, online training course. It's up to you – finish it all at once or pause and resume at any time.
Learn classroom strategies. Select and watch three or more videos featuring real teachers in their classroom. Each video is three to five minutes long.
Get a product tour. Watch four videos to see key features and learn to navigate our site. Each video is two to three minutes long.
Reflect and plan. Respond to writing prompts that help you reflect on your needs and outline a plan for next year.
That's it! Complete the training by August 10 to get your printable certificate of completion for Khan Academy for Teachers 101.
To start the training go here: http://khan.co/KAIndiaTeacherTraining
For any questions or feedback, reach out to them at [email protected] or send a WhatsApp message +91-9711570671.
New Early Childhood Education Report Explores Opportunities for Improving Curriculum and Classroom Resources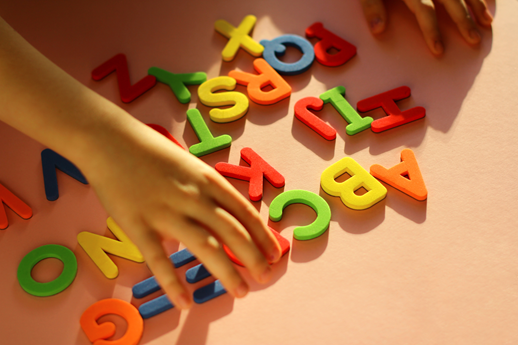 Central Square Foundation (CSF), a leading non-profit in India's primary and pre-primary education sector released a report titled Building Strong Foundations: Examining Early Childhood Education in India. The report stems from an in-depth Situational Analysis Study conducted across 200 Early Childhood Education (ECE) classrooms in India aimed at validating existing research data and identifying opportunities for enhancing ECE programs, shedding light on crucial aspects that call for urgent and immediate action.
Key Highlights:
* Study conducted across 200 ECE Classrooms in seven States in India
* The Report examines causes behind low learning outcomes in the 3-6 years age group of children
* The low priority given to ECE is reflected in the budgetary proposal and outlays
* Report highlights lack of consistent on-ground support to deliver quality ECE across the country
* The limited utilization of play-based materials and workbooks impacts student learning opportunities Recognising the imperative need for research on programmatic factors affecting the quality of ECE, CSF delved into the intricacies of the ECE ecosystem across select States. The primary and secondary research looked at aspects of ECE delivery including curriculum design, teaching-learning time, effectiveness of learning, teacher training, monitoring quality, and parental perception.
The report advocates for prompt remedial actions to address these gaps and ensure a robust learning foundation for young students. It further aims to understand the current models of public provisioning of ECE in India, study different aspects of delivery that affect learning in the classrooms, and outline the way forward for other stakeholders within the ECE ecosystem. For this study, CSF reached out to a mix of Anganwadis, co-located Anganwadis, and pre-primary sections in government primary schools (either as 1-year or 2-year pre-primary program) between March-May, 2023, across seven states – Andhra Pradesh, Assam, Madhya Pradesh, Maharashtra, Punjab, Telangana & Uttar Pradesh. The survey analysis was partly supported by the Key Education Foundation, a non-profit working in the space of early childhood education, which researched classroom curriculum analysis on pedagogy, ease of use, and teaching-learning resources.
The report recognizes the global outlook and progressive nature of India's ECE policies while at the same time, it observes that the country's early learning outcomes are sub-par. The Report recognises the need for "Play-based learning" as a fundamental curriculum for children to learn faster & effectively. The report also reveals the need for classroom resources to be more user-friendly to promote their usage among children.
Among the key "classroom-based observations", it was found that time spent on ECE activities was low. Zero ECE activities were observed in 23% of the ECE classrooms that were sampled. In classrooms where an ECE activity took place, it was found that these activities accounted for only an average of 35 minutes out of a two-hour observation period. There was also very little time for hands-on activities and practice by children. Only 14% of the observed ECE activities followed the recommended approach of carrying out age-appropriate and student-led small-group interactions. Interviews with monitoring stakeholders and teachers suggest that officials face competing priorities and don't have access to reliable ECE data. Strengthening monitoring protocols for ECE is crucial, as few officials observe teachers, indicating a need for enhanced ECE-specific feedback.
The report recognizes that the onus of delivering preschool education rests with two government ministries (the Ministry of Education and the Ministry of Women and Child Development) which has led to diffused responsibility, ownership, accountability, collaboration, and support in the sector. This approach has often resulted in duplicated efforts that have proven counterproductive, adversely affecting ECE quality and learning outcomes.
It also underlines the low priority given to ECE, reflected in the budgetary proposals and outlays by both ministries. This is also evident in the availability of dedicated teachers for ECE classrooms, especially in government primary schools. Further, the utilization of the funds also remains low.
Speaking at the release of the report, Shaveta Sharma-Kukreja, CEO and MD of CSF, emphasized, "The future of ECE in India hinges on addressing systemic challenges and operational hurdles to effectively implement well-crafted policies. Despite their forward-looking nature, these policies struggle to translate into optimal student learning outcomes and school readiness. Elevating the status of ECE and allocating increased financial resources are critical steps in that direction. Enhanced policy implementation aligns with Sustainable Development Goals and the NIPUN Bharat Mission, ensuring improved learning outcomes for all children."
Key recommendations from the Report:
1. Synergy between Ministries: To achieve ECE-specific goals in the country, collaboration between the Ministry of Education and the Ministry of Women and Child Development is vital.
2. Increase Funding: There is a need to increase ECE-specific funding with clear priorities for yearly expenses and incentivize states to meet their ECE goals.
3. Strengthen data systems and build a robust monitoring framework to get reliable data on critical ECE indicators for Anganwadis and Balvatikas/ pre-primary classrooms in government schools.
4. Promote parental awareness and encourage them to actively champion quality education. Equip parents with essential tools, resources, and guidance to actively engage in at-home learning activities.