Kosi river belt is the graveyard of school education dreams
Even though the Kosi regularly floods its plains, children continue to go to the rickety building without a roof or boundary they have come to call a school.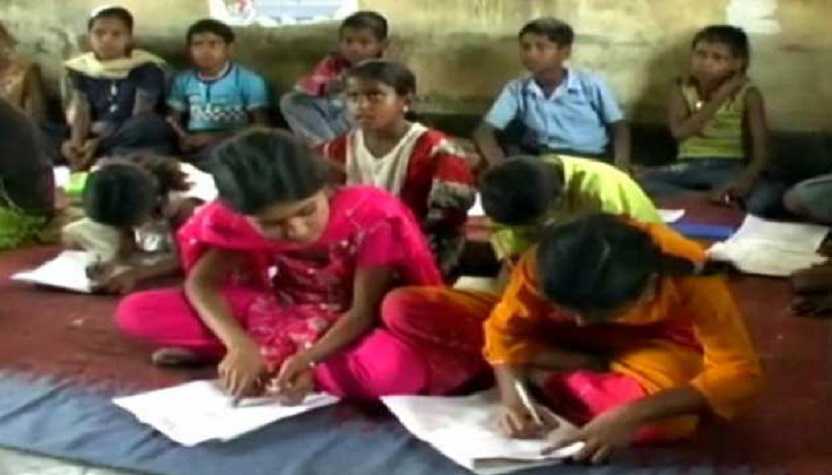 Education is rightly viewed by the poor and under privileged as a passport out of misery. However, their commitment towards getting an education seems to be demanding its own pound of flesh. The Kosi river belt in this North Bihar district seems one of the few places in India where education exacts a very demanding price. The schools, if they can be called that, are ramshackle where children sit on the damp floors while battling severe heat and cold as they try to focus on studies.
Sanjana is one of the thousands who were displaced because of annual flooding of the mighty Kosi and the subsequent construction of the Grand Kosi Mahasetu. About 70,000 people in 62 villages began to migrate in 2010 after they lost land and home due to the flood, says local activist Narayan Jee Choudhary. Only a few uprooted residents got compensation.
Sanjana's "school", Utkarmait Madhya Vidyalaya, is located just below the Kosi embankment in Itahari village, about 3 kilometres from the National Highway 57. The school has a total strength of 352 students but this namesake of a school has no roof, toilet and fence.
Despite these inhuman odds, the children and their teachers continue to dream of better days when the administration would finally take note of their plight. But the echoes from the power corridors of Patna sound like white noise to them.
"Several people have asked us about the problems we face. But so far, even after so many years, nothing has changed," rued Sanjana.
The school's principal, Dashrath Prasad Yadav, pleads helplessness. "We don't have a proper school building and no boundary wall. My students are not safe here. We don't have any other option but to continue like this," Yadav said.
The Kosi river bed is the site of the annual flooding which covers thousands of acres. The farmers of this area walk a tight rope between death by starvation and death by drowning. "I owned over 60 acres of land. But all of it is now submerged in water. Which means I cannot sell any land to send my daughter to a private school for higher studies," said Sanjana's father Yogendra Mondal. And he's not alone.
Schools here are not functionally fit. Education is in shambles, even though the Nitish Kumar government claims to have built new schools in the state. Reena, a Class VII student in the Jhakarahi Dholi Middle School, confirmed. "We don't have a proper school building… it's just a broken hut. We sit on the floor. We get drenched when it rains," she said, adding "there's no protection from the heat and the cold when the seasons change".
District magistrate Baidyanath Yadav shrugged off the issue. "We don't have special funds with us for them," said Yadav, suggesting that the images of the rickety schools be shared with the administration to trigger some action.
In what reeks of typical government apathy, Seharsa divisional commissioner T N Bindhyeshwari said she wasn't aware of the condition of these schools. "I am not aware of the plight of these students. I will ask my officers to check the condition of the schools in these villages," Bindhyeshwari said.
Gender Inclusive Holistic Education in NEP
The NEP focuses on 'Equitable and Inclusive Education' which reverberates the idea that no child should be left behind in terms of educational opportunity because of their background and socio-cultural identities.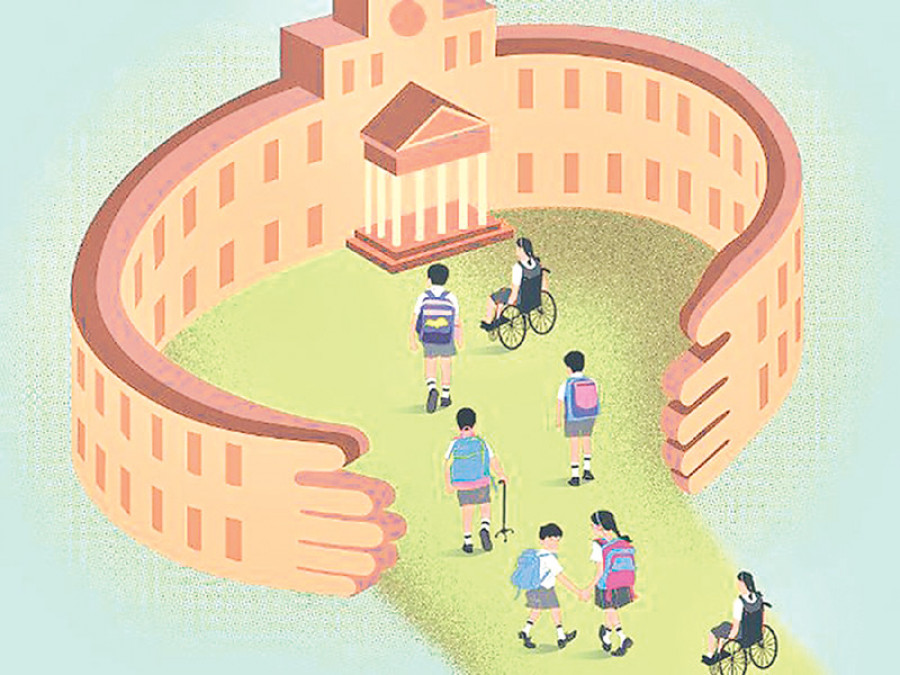 The National Education Policy 2020 envisages an inclusive and structural change in the educational system. It focuses on 'Equitable and Inclusive Education' which reverberates the idea that no child should be left behind in terms of educational opportunity because of their background and socio-cultural identities. It has taken into account the concerns of the Socio-Economically Disadvantaged Groups (SEDGs) which includes female and transgender individuals, Scheduled Castes, Scheduled Tribes, OBCs, minorities, and other categories. This policy aims at bridging the social category gaps in access, participation, and learning outcomes in school education.
The National Council of Educational Research and Training (NCERT) is implementing the Adolescence Education Programme (AEP) as part of the National Population Education Project (NPEP). One of the learning outcomes of AEP is to make the learners aware of the concerns of adolescence, i.e. process of growing up during adolescence & HIV/AIDS, and to inculcate in them a positive attitude regarding these concerns.
Further, the aspects related to gender-inclusive holistic education are covered through age-appropriate integration in different textual materials in the school curriculum, as well as in training and resource materials on the Health and Wellness of School Going Children, especially under the aegis of the School Health Programme under Ayushman Bharat.
As per UDISE+ 2019-20, a total of 61214 transgender children are enrolled in schools, of which 5813 and 4798 transgender children are enrolled in Class 10 and Class 12 respectively.
Department of School Education and Literacy (DoSEL), Ministry of Education is implementing Samagra Shiksha which is an overarching programme for the school education sector extending from pre-school to class XII and aims to ensure inclusive and equitable quality education at all levels of school education. Samagra Shiksha reaches out to girls, and children belonging to SC, ST, Minority communities, and transgender.
Further, National Education Policy (NEP) 2020 also identifies transgender children as Socio-Economically Disadvantaged Groups (SEDGs) and provides for equitable quality education, inter-alia, for all such students. This includes provisions for assisting transgender children in gaining access to education, and support for community-based interventions that address local context-specific barriers to transgender children's access to and participation in education, thereby aiming to eliminate any remaining disparity in access to education (including vocational education) for children from any gender or other SEDGs.
Additionally, under NISHTHA (National Initiative for School Heads' and Teachers' Holistic Advancement), a nationwide integrated teacher training program for teachers under Samagra Shiksha, teachers are trained on the relevance of Gender Dimensions in the Teaching and Learning Process which helps teachers to use and adapt learning activities that foster gender sensitive classroom environment.