Lina Ashar on Brand Korroboree & Its Commitment to Support Parents
Parents are unable to see or believe that the emotional quotient of their child is an important aspect of growth just like the intelligence quotient. To meet this gap and help bring awareness and realization for the same, Korroboree, our knowledge base for parents, was born.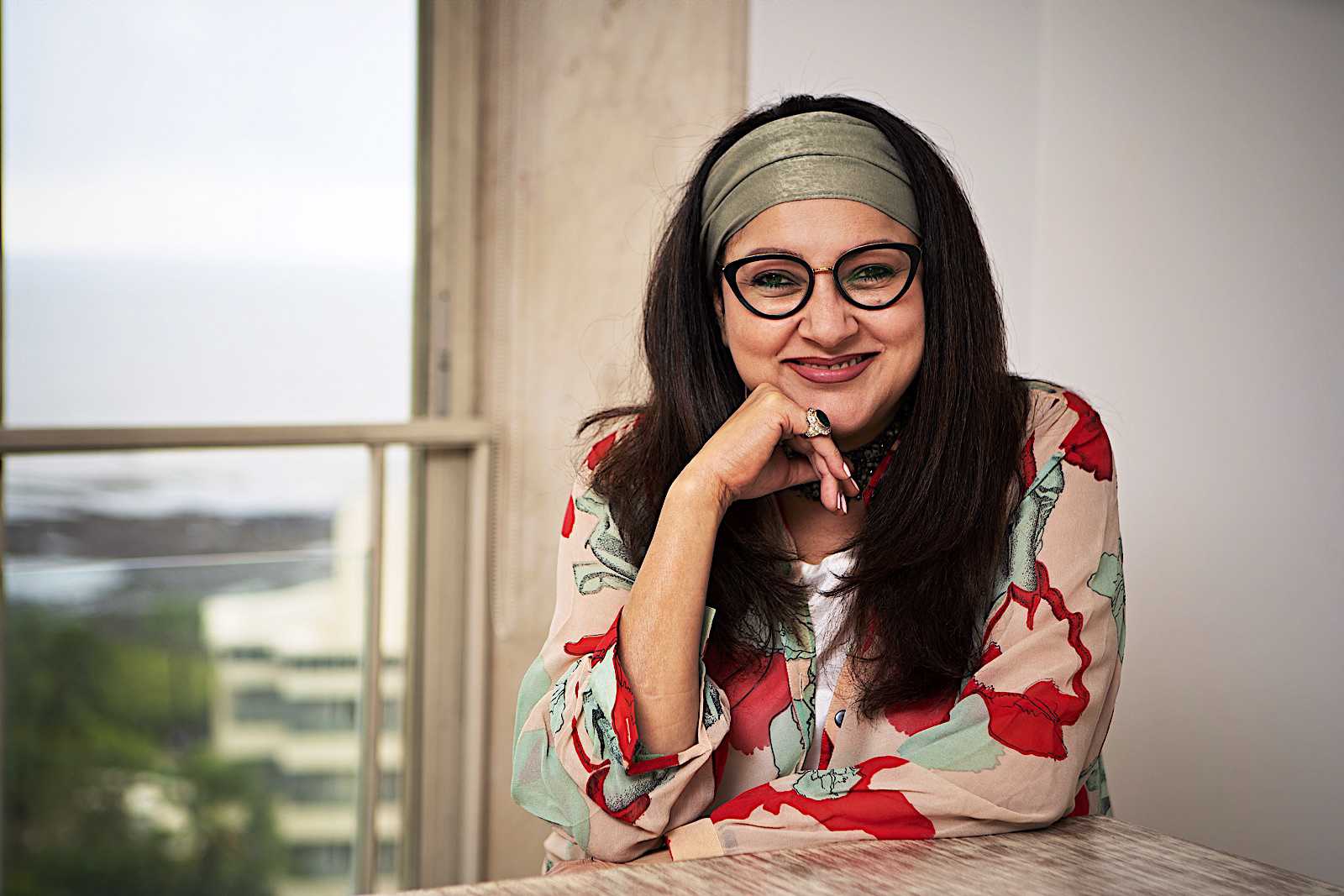 Read our exclusive interview with one of the leading educationists of the era and founder of Kangaroo Kids Education Limited, Lina Ashar, who's recently launched Korroboree – an initiative to maximise the human potential. The word originates from an Australian term 'Corroboree' which means a sacred gathering of people. In the brand's context, Lina aims to create a spiritual community of enthusiastic and curious parents who want the best for their children.
Excerpts
What inspired you to start a parenting portal like Korroboree?
Working with well-meaning parents in the schools I operated seemed to be a never-ending source of frustration. Their idea of success for their children was an outside-in one, rather than an inside-out one. Grades, awards, accolades were revered. Emotional regulation, emotional, physical, and mental well-being took a back seat to the larger than life Board Examination results and any other badges and medals of sporting or other areas of talent a child was able to collect and place in his arsenal of success. I know that school success does not guarantee or reflect life success, and I know for a fact that the challenges life is sure to test us all with, cannot be learned from a textbook and not in an education system that continues to compare and grade kids in standardised ways. I tried for many years to be a voice for the change needed, presenting my ideas to people from Kapil Sibal (at that time HRD Minister) and Gerry Arathoon (ISCE Council) to NCERT. Nothing happened other than lots of presentations and discussions. After some time I gave up. It is great to see the NEP 2020 and what it outlines now is something that we have put successfully in practice in our schools.
While I could not affect the education system as a whole, we acted as a spark of inspiration to many entrepreneurs who have looked at alternative means of educating students. Many schools now successfully have moved away from rote and chalk and talk processes. My initial aspiration of being an instrument of change to the once conventional system of learning was already met. It was time to expand my horizon to doing what I initially set out to do which is 'to ignite human greatness.' This can only be done if we all – students, parents, teachers and our education system embrace a growth mindset. It was time to bypass the education system that propagates a fixed mindset. A "fixed mindset" assumes that our character, intelligence, and creative ability are fixed and we can't change in any meaningful way so we strive for success and to achieve in tests at school and at work as we need the external validation; the affirmation of our intelligence. Whereas, a growth mindset means we believe that we can control our skills and abilities based on our effort and learning.
A few years ago, I realized that we make our children a part of this rat-race we all love to label as tests, exams, etc. Our only focus on our child's life is to make sure that they do well in their exams, especially board exams. So the overall development of the child is ignored at times and we put on our horse blinders to concentrate on just a single goal. But children are going to need much more than academic success in the future, plus with all the information available online at our fingertips, we need to focus on practical skills and knowledge in order to address real-world problems.
Now we can't turn over the grading scenario, board exam format, etc. within our education system. But we must do something to give our children a holistic environment to grow and learn. So, if the school has a focus on and celebrates the result, the score, the grade, the achievement, the report card, the awards, the accolades, the final board results, we, as parents, are required to focus on the process, the learning, the effort, the strategy, the areas of improvement, the techniques. But there is an immense gap in thinking something and making it happen. Parents are unable to see or believe that the emotional quotient of their child is an important aspect of growth and development just like the intelligence quotient. To meet this gap and help bring awareness and realization for the same, the idea for Korroboree, our knowledge base for a community of parents and primary caregivers, was born.
2. Is it built keeping in mind only the Indian style of parenting and their usual queries?
With the advent of technology, we are not limited in our reach so this will be a global parenting platform. We want to move beyond stereotypes and bring the best practices and techniques to any parent, we are piloting this in India and Australia but we will keep on growing this and take it far and wide because our goal is to ultimately help all parents and by extension, their children to maximize their human potential.
3. Personally, what qualities or practices can help parents empower their children academically, creatively, and intuitively?
I feel that parents need to shift their roles from managing their child to become their coaches. To establish a culture of learning, innovation and creativity, parents need to be goal-setters and guide their children as consultants through varied experiences and journeys. Parents need to adapt to the changing world and understand that the need of the hour is to raise emotionally strong children who have various skills to be able to solve real-world problems.
Also, all the qualities that we want to see and develop in our children, we need to inculcate them in ourselves first so that they can learn by example. This includes qualities of resilience, self-regulation, perseverance, ability to cope with stress and failure, etc., which should reflect in our day to day life so that our children can learn from us and mirror those same qualities in their life.
4. This portal will give parents access to distinctive published books and resources. Will they require any membership or is it open to all?
The portal offers resources on a freemium model where access to knowledge/books/resources will be free for all and won't require any membership, but to access specific courses planned by our international instructors, there could be a small fee attached.
5. With all the interactions so far with international experts and thought leaders of neuroscience, what have been your key learnings?
Firstly, parents need to teach their children that asking questions in life is imperative. Children are very curious from a young age but as they start going to school, their questions are rebuked and they are asked to journey down a strict set path of learning. This is the worst thing that can happen to children because it curbs their creativity and imagination. As parents, it is our responsibility that we encourage their questions and also help them find the answers to the same in the most creative way possible.
We are talking about contrarian thinking here. I have always been a contrarian thinker but I realised this after an interview with Ozan Varol. Contrarian thinking is the sort of thinking that sits at the base of innovation. The ability to disrupt established methods and find new ways of looking at old ideas is one of the most sought-after qualifications in all fields.
Secondly, no parent wants their child to be fragile. Telling children 'to be strong' means that the child might not express and release emotions. This can mean one day they break or store the issue in their tissues. Nowadays resilience is a buzz word and highest-rated amazon 21st-century skills that learners should possess to succeed in life. But resilience basically means 'to bounce back from a knockdown.' What if we were to parent our children to be antifragile? I now better understand what Nassim Taleb meant when he said, "Some things benefit from shocks; they thrive and grow when exposed to volatility, randomness, disorder, and stressors and love adventure, risk, and uncertainty. Yet, in spite of the ubiquity of the phenomenon, there is no word for the exact opposite of fragile. Let us call it antifragile. Antifragility is beyond resilience or robustness. The resilient resists shocks and stays the same; the antifragile gets better."
6. As a parent, which conventional parenting ideas, according to you, can bring wonders to a child's life?
I have learnt so much from my parents. And I have applied the same in my parenting style too. What I see a lot these days is that parents are very overprotective of their children. There is no space and scope left for the child to learn from his mistakes or experiences. So parents have to let children have a certain amount of control over what they do. This will help the children experience a vast amount of emotions which will teach them to self-regulate. It will also allow them to build resilience.
When I was a kid and lived in Australia, I remember making sandwiches for lunch every day for the entire family as this was the task assigned to me. Chores help us learn about responsibility. Later, I went on to work part-time at the age of 12 and continued doing so all through high school and college. My life experiences through all of these phases have taught me so much.
If the child will not make his/her choices and then fail or succeed, they will not learn anything ever. I think letting children learn from experiences can bring wonders to their life.
7. Lastly, what does Korroboree want to achieve, especially during these testing times?
Korroboree is an initiative committed to the theme of 'Creating the Best Version of Myself.' This soon to be launched parenting portal will explore the role parents need to play in empowering children to attain their highest potential by developing the capacity for creativity, intuition and ingenuity; the capacity that will enable children to find their greatness in the coming age of imagination.
This will include conversations with global experts and thought leaders of neuroscience, behavioural science and energy science, motivational science and developing habits of mind that lead to a life of happiness, fulfilment, and success. Parents will hear from people such as Jill Blakeway a Ted Global speaker and best-selling author of 'Energy Medicine', Angela Lee Duckworth, Ted Speaker and best-selling author of 'Grit', Marisa Peer, a world-renowned speaker, Rapid Transformational Therapy Trainer and best-selling author and Ozan Varol, best-selling author of 'Think Like a Rocket Scientist'.
The mission is an expansion of thinking, mindful contemplation, and a shift from parenting for our children to survive to parenting for our children to thrive and in the process, creating a sustainable, peaceful, and abundant world.
In the current times, as entire families are staying home under one roof throughout the day and as parents are sharing the responsibility of their child's online learning more than ever, I feel it is the right time to make these resources available to them. So much can be achieved from following just a few ideas about mindful parenting and applying them to the daily life of a child.
About Ms. Lina Ashar: She's a teacher at heart and started her career as one in Australia before she came to India. Her passion for crafting impactful journeys for children has led her to found Kangaroo Kids Education Limited that runs Kangaroo Kids Preschools and Billabong High International Schools across India, Dubai, Maldives and Qatar. She is one of the most renowned educators and edupreneurs who is supported by parents, education partners and a fierce team of passionate and determined individuals at her schools and central office. She is also the co-founder of Korroboree, an initiative to maximize human potential. Her career has taken off on an impactful journey in education, the reverberations of which will be seen in generations to come.
Sarala Birla Gyan Jyoti honoured with prestigious 'Climate Action Project School of Excellence' Award
Only 250 schools globally were recognized because of their intense work on climate education in a whole-school approach. The recognition was awarded by Cartoon Network Climate Champions and Climate Action Project.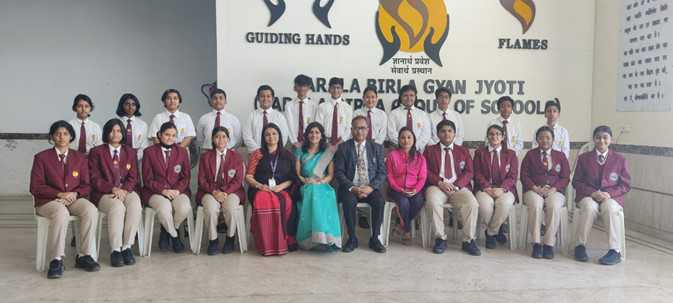 Sarala Birla Gyan Jyoti in Guwahati, India, was awarded the Climate Action Project School of Excellence. Only 250 schools globally were recognized because of their intense work on climate education in a whole-school approach. The recognition was awarded by Cartoon Network Climate Champions and Climate Action Project.
Cartoon Network Climate Champions is a climate change awareness initiative that sets out to inspire kids to take on daily challenges that collectively can make a big difference to the health of our planet. It has been developed in collaboration with WWF, a world-renowned environmental organization.
Climate Action Project is a free, global education project that was launched by Take Action Global, an education non-profit based in the USA, involving 2,700,000 teachers and students across 146 countries. The project aims to help students learn about the climate crisis in authentic ways and disseminate solutions online. The recognized schools submitted their work for the past year and met extensive criteria, including a school-wide commitment to climate education and student solutions.
Sarala Birla Gyan Jyoti has participated in global projects RiseUp4SDGs (India), Let's Be Human, Be One (Serbia), LeapEd Global Learning – Climate Change (Malaysia), the 17 Sustainable Development Goals competitions, implementing the three R's schoolwide and planting gardens in the community, at home and school. Students committed to training to become active Global SDG Ambassadors to raise awareness during virtual Student Hubs with 21 other countries. Students also actively collaborated with students in Brazil, Croatia, South Africa, Sweden and the UK in task-based projects. Currently, all Climate Change projects are student-led.
The selected 250 Climate Action Project Schools of Excellence were announced on 4 November 2021, during Climate Action Day, an annual online live event attended by 250,000 people globally. The event speakers included HRM Prince William, President James Alix Michel, Seychelles, Rick Davis, NASA, Matt Larsen-Daw, WWF, HRM Princess Esmeralda, Belgium, Juan Pablo Celis Garcia, UN Environment Programme, and other world leaders and climate scientists.
The winners were announced by Dan Russell, the voice actor behind several characters in Cartoon Network global hit series The Amazing World of Gumball, and Nandi Bushell, an 11-year-old musician, an influencer, and passionate climate advocate.
Statement by HRM Prince William "We need youth's creativity to repair our planet. We need students to invent and to innovate – to think beyond where we are now and to be optimistic about our future."
Statement by Koen Timmers, Climate Action Project: "Young people have the capacity to do more than learning about climate change. They all can come up with solutions, take small actions, and inspire others to change their lifestyles."
Statement by Dr. Jennifer Williams, Climate Action Project: "Our community of educators has come together in support of climate education for all. We are committed to ensuring students have access to information, ideas, and opportunities to take action for the planet, and, today, these Schools of Excellence are leading the way for the entire world."
Statement by Dr. Diganta Halder, Principal Sarala Birla Gyan Jyoti: "Stopping Climate Change has become a critical issue that needs to be addressed by every human being, but even more importantly in our schools. Students should be aware of Climate Action and the importance of achieving the goals set by the United Nations for peace and prosperity for all by 2030 and to become leaders of impact in the future."