NITI Aayog Launches AI 4 All Global Hackathon On Artificial Intelligence
The 'AI 4 All Global Hackathon' was announced at the AI conference organized by NITI Aayog, in partnership with the ORF, held in Mumbai in November 2018.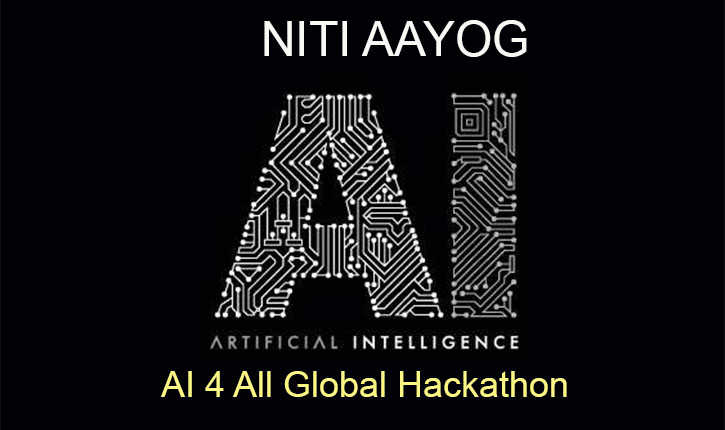 With the vision to further expand the idea of'Artificial Intelligence, AI for All' articulated in the National AI Strategy, NITI Aayog organises hackathons to source sustainable, innovative and technologically-enabled solutions to address various challenges in the development space.
Taking the initiative forward, NITI Aayog is now partnering with Perlin – a Singapore-based AI start up – to launch the 'AI 4 All Global Hackathon', and is inviting developers, students, start-ups and companies to develop AI applications to make significant positive social and economic impact for India.
The challenge question seeks to develop solutions inDistributed Computing and Privacy Preserving techniques, such as multi-party computation, in AI. The objective of this hackathon is to promote awareness and subsequently develop solutions that deliver the twin benefit of efficient computing to address the infrastructure challenges, while also not compromising on privacy of data for training AI algorithms.
NITI Aayog organized its first hackathon, 'MoveHack' in August, on the sidelines of the Global Mobility Summit 2018, with the aim of garnering cutting-edge mobility applications. Over 2,000 submissions were received out of which the Top 10 teams were awarded at the summit.
"The AI for All Hackathon underscores the commitment of NITI Aayog to supporting meaningful social, economic and technological advancements directed at making people's lives better," said Amitabh Kant, CEO of NITI Aayog, "we believe India is ideally positioned as a thought-leader and regional economic power to help bring the benefits of innovation in AI and distributed computing to communities in developing countries around the world."
The 'AI 4 All Global Hackathon' was announced at the AI conference organized by NITI Aayog, in partnership with the ORF, held in Mumbai in November 2018.
The hackathon will be run two stages with Stage One ending 15 January 2019 and Stage Two, which will only include shortlisted participants from the previous stage, will conclude on 15 March 2019
The jury shall comprise of the leaders from the technology and policy ecosystem, namely, Mr Amitabh Kant, CEO, NITI Aayog; Mr Michael Witbrock, Head at AI Foundations Lab IBM; Mr Anandamoy Roychowdhary, Director of Technology at Sequoia Capital; Mr Prahbakar Reddy, Partner at Accel Partners; Professor Anup Malani, Co-founder & Faculty Director of International Innovation Corps; Mr Ery Punta Hendraswara, Innovation Management at Telkom; and Mr Dorjee Sun, CEO of Perlin.
The first stage will invite ideas for use cases of multi-party computation in areas such as Healthcare, Education, Agriculture, Urbanization, Financial Inclusion. The second stage will call for these ideas to be matured and developed, with a focus on privacy-preserving AI and distributed computing.
Winners will share in a prize pool worth USD $50,000 in both cash and non-cash rewards. Participants will also get mentorship and support from the hackathon co-sponsors, including the opportunity to scale and implement their AI applications.
Registrations are presently open for the 'AI 4 All Global Hackathon' website at: https://www.perlin.net/hackathon
GD Goenka's Shooting Championship 2023 to Honour the legacy of Abhinav Bindra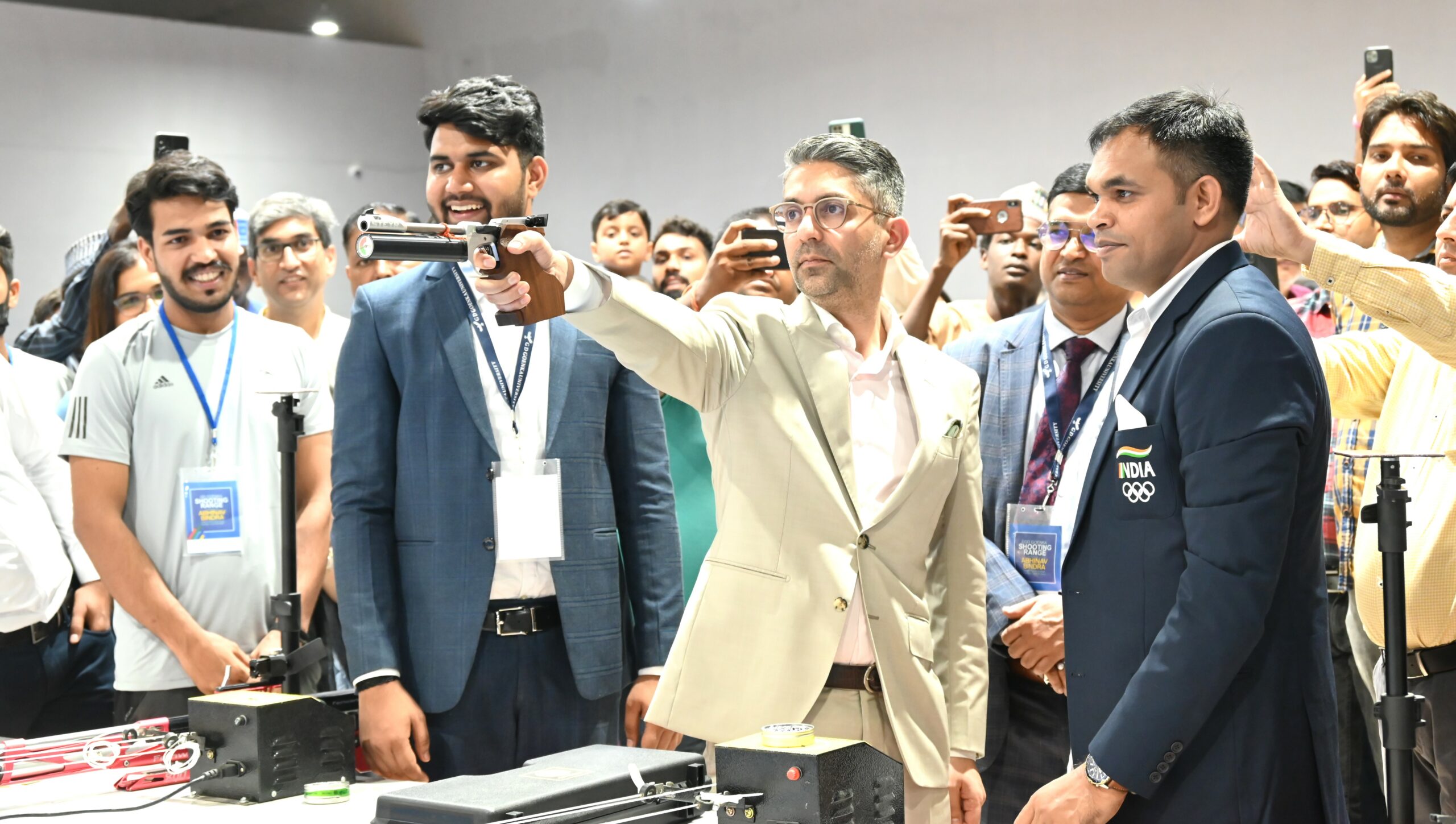 GD Goenka University is excited to introduce the inaugural Gayatri Devi Goenka Memorial Shooting Championship, a remarkable event that underscores the university's unwavering commitment to nurturing sports excellence and paying tribute to the exceptional sharpshooters from all corners of India. Set to be held from September 26 to September 29, 2023, at the GD Goenka Shooting Range featuring 25 professional lanes, this championship is poised to become one of the nation's most prestigious shooting competitions and will be conducted using Electronic Scoring Target System (EST).
This championship serves as a testament to promoting sportsmanship and fostering the talents of both emerging and seasoned shooters. With participation from over 500 competitors hailing from across India, the event promises to be a grand spectacle, celebrating the passion and precision of shooters who have honed their craft to perfection.
Notably, this championship holds particular significance as it pays homage to Abhinav Bindra, India's first individual Olympic gold medalist. The GD Goenka Shooting Range, dedicated in his honor in 2022, stands as a guiding light for aspiring shooters, offering world-class facilities and expert guidance to nurture their talents.
During the inauguration, Abhinav Bindra expressed his thoughts, stating, "I extend my heartfelt congratulations to GD Goenka for the remarkable facilities they have established and the emphasis they place on sports across their educational institutions. I am confident that the students will achieve remarkable success in various tournaments, but more importantly, they will imbibe the values that sports instill in us."
Nipun Goenka, Managing Director of GD Goenka Group, aptly remarked, "The Gayatri Devi Goenka Memorial Shooting Championship transcends mere competition; it's a celebration of the essence of sportsmanship, camaraderie, and unwavering dedication. We take immense pride in providing a platform for India's talented marksmen and markswomen to shine, and we firmly believe that this championship will serve as an inspiration to a new generation of shooting enthusiasts."